I arrive for lunch at our agreed restaurant along Jalan Mesui to find Dain Said already there tucking into scrambled eggs and toast. "I just woke up and need to have breakfast first. There's really good Indian down the road, we can have that in an hour or so." Okayyy. Gotta love a man with a lusty appetite especially when the ripples created by screenings of his newly-released film are radiating outwards in increasingly significant circles on the international film-festival circuit. He's just returned from a "secret screening" of Interchange at the Georgetown Literary Festival in Penang and is leaving the next day for another screening in Jogjakarta. The KL premiere last week was preceded a day earlier by the distinction of opening the Singapore International Film Festival 2016. London, Vladivostok, Toronto and Locarno amongst other cities hosting prestigious film-festivals have all unveiled his latest genre-defying feature to considerable acclaim. Variety magazine calls Dain (yes we're on a first name basis here) "a vital force in energizing Malaysian commercial cinema" with this "ambitious … tastefully exotic" celluloid offering with "genuinely creative fantasy elements."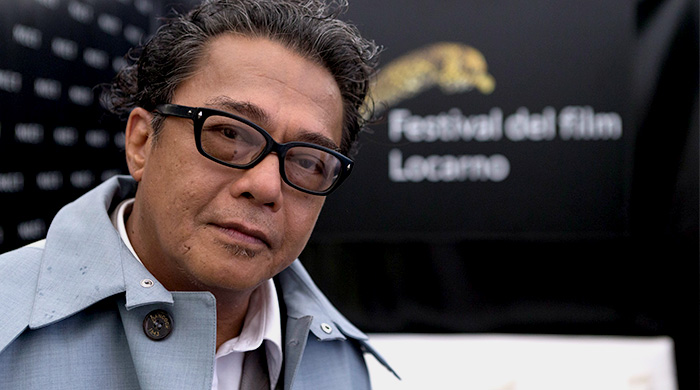 Interchange is beautifully shot with an alternately alluring, alternately dystopian, wholly unrecognizable KL. It's existentialist angst on an impressionist backdrop. The narrative travels seamlessly between modernity and a tribal past where the supernatural is revealed and artlessly fuses with perception. Where the very real magic of photography freezes the unstoppable in ways we urbanites habitually dismiss. Where a series of macabre murders so elegantly crafted severs mortal bonds even as immortality once again rises.
Dain calls his film a fairy-tale for adults. Actually he uses language much more colourful but nevermind that. Somewhere between the crazy hair and the dangling cigarette, that baritone, still inflected by 20 years of London living, coaxes beautifully quiet, deeply powerful performances from his actors (Shaheizy Sam, Nadiyaa Nisaa and the rest of an outstanding cast) . "I just fall in love with my actors. Robert Altman and I—we do that," he grins. He describes his favourite scene in Interchange—the confrontation between Adam (Iedil Putra—so so fine in everything I've seen him in) and Iva (the lovely Prisa Nasution) in the photography studio owned by Heng (Chew Kin-Wah on full gravitas form). "I did as much as I could with the choreography of movement, the lighting and their performances to convey the intensity I needed in the stillness I wanted. I think what the actors do is amazing."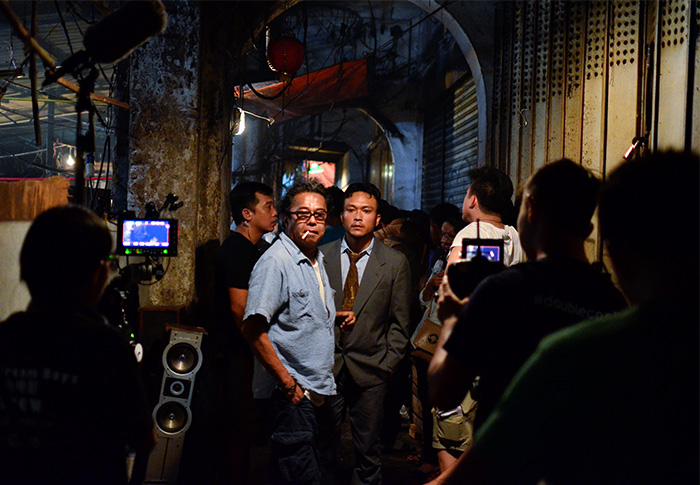 Nandita Soloman, Dain's life and work partner arrives with Indonesian superstar Nicolas Saputra. The crucial topic of an Indian lunch is discussed between the producer and her director while I compliment Nicolas on his superb portrayal as Belian in Interchange. I ask Nicolas about his decision to take on a supporting role that didn't utilize his cinematic heartthrob looks, to which he replied the thought never even entered his mind—he just wanted to play what he thought was a really good role in Dain's film. I'd met Alvin Wong who plays a policeman in the film at the KL premiere and asked what attracted him to it. "Dain Said of course! Who wouldn't want to work in a Dain Said movie?" All this on the strength of only 1 released feature film prior to Interchange—Bunohan. Though admittedly that one film did go on to win the NETPAC award at the Golden Horse Film Festival in Taipei as well as all the major categories at the 25th Malaysian Film Festival in 2013.
INTERCHANGE IS BEAUTIFULLY SHOT WITH AN ALTERNATELY ALLURING, ALTERNATELY DYSTOPIAN, WHOLLY UNRECOGNIZABLE KL
Nandita and Nicolas leave in search of sustenance elsewhere. Dain continues with his love for the late Krzysztof Kieslowski's films and his admiration for Ho Yuhang's work in Malaysia. He talks about claiming back the local industry, taking back our stories and making truly Malaysian films for Malaysians across the board. South East Asian films, and the way communities in the region live daily in modernity and magic, rationality and spirituality. Interchange reflects his comfort with multi-culture societies, resonating with his hybrid upbringing across the globe. He talks about The Cinematic Apparatus. How it encompasses the whole system of movie-making from conception to consumption. It's the system and the tools. How Nandita and him formed their company Apparat to make movies this way. How ideas arrive organically from a snippet of conversation, a snatch of music or, as in the case of Interchange, an old image of tribal women ritual bathing in a river to counteract the evil effects of being photographed. He just wants to tell good stories. Stories that are meaningful and layered and still entertaining. And film being a visual medium—look good too.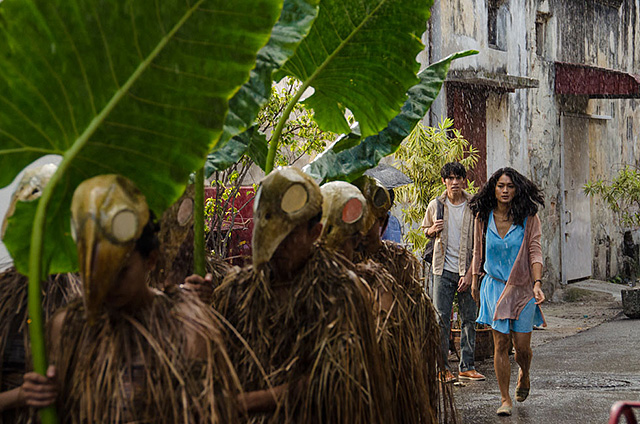 I ask him to tell me something about himself that no one else knows. He tells me an unprintable story knowing I can't use it. Actually he tells me a couple. He tells me about the 20 year old Dain, harbouring a dread of never making it as a film-maker, and dreaming then about being probably just where he's at in his career today. But now he realizes he hasn't arrived. He still wants to keep learning. "Because when you think you've arrived that's when you die in every way. I'm not there yet and now I know it's ok to not know if I'll ever get there."
Interchange is playing at GSC and TGV cinemas now.
Related stories:
The truly brilliant thing about 'Every Brilliant Thing'
| | |
| --- | --- |
| SHARE THE STORY | |
| Explore More | |