Music
WATCH: Shelhiel's music video for 'Star 星' features some of Malaysia's top music and fashion talents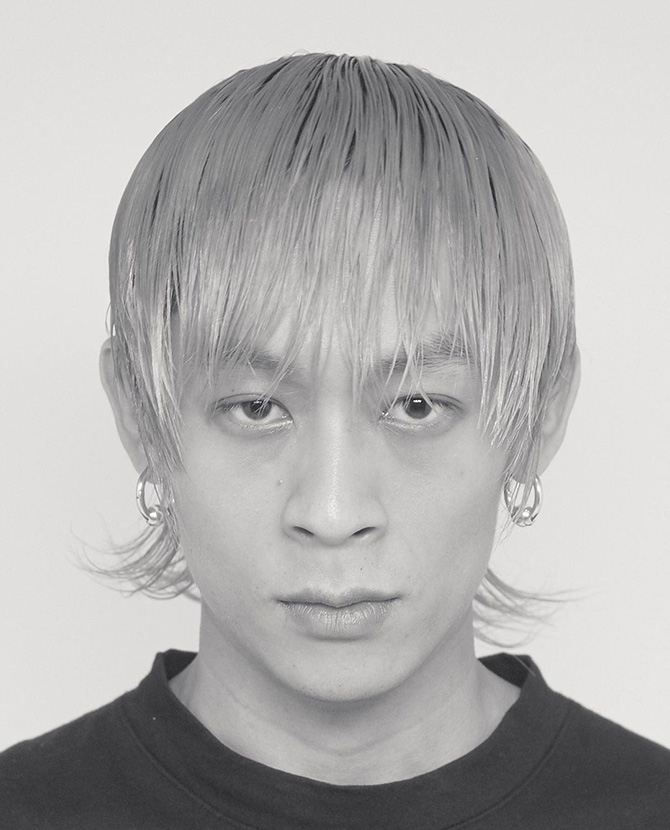 Malaysian multi-instrumentalist, singer-songwriter, rapper, DJ, director, and producer Shelhiel is back with a music video for 'Star 星'! Known for making Y2K-style pop music, Shelhiel went viral in China in 2020—amassing tens of millions of views on Douyin (China's TikTok).
'Star 星' is featured on his 2020 EP Superstrobe, which was released by Sony China. According to Shelhiel, "Superstrobe is a love story of me encountering love and loses in relationships, and then ends with heartbreak in life with the last song." The EP is a curation of different genres and to get the full storytelling experience, you'll have to listen to each track in sequence.
Listen to Superstrobe:
'Star 星' is a bilingual track sang in both English and Mandarin. In Shielhel's words, "(he's) always communicated in Manglish—Mandarin, English, and Malay", which makes sense as to why he decided to make a bilingual song. Musically, it's a mix of pop and electronic beats that highlight Shelhiel's vocals, while the multiple beat changes on this track showcase his talent for production.
READ: Maximalist pop singer Shelhiel on creativity in isolation and the local music scene

Hope and collaboration
Director Nelson Chong, who worked on Shelhiel and NYK's 'AAA' music video (aka the song that went viral on Douyin), is also the director of this music video. In it, Shelhiel takes on the role of a guardian angel who enters a virtual party hoping to find love. As he searches for it, he comes to a realisation that the true "stars" of his life are his close friends who have been there from the start. This whole visual journey is quite a trip, to say the least.
"I was really inspired by the Y2K movement as it's probably one of the most hopeful and utopian futures, and it was so fun. It's kind of the opposite of now, (which is) dystopian and depression. I just wanted to create something fun and timeless, yet still giving hope and a bright light to people in hard times like these, befitting the song's title," Shelhiel says of the music video.
Interesting fact: It was filmed during the pandemic. "The toughest part was scheduling because we had to shoot it following SOPs. At the time, the rules were changing (as we went) from CMCO to MCO and I almost had a breakdown—twice, actually," Shelhiel recalls. In a testament to the power of collaboration, he worked with various creatives to turn his vision for the music video into what you see now.
He collaborated with Shanghai artist Cattin Tsai to create the 3D environment of the VR world depicted in the video. Some of Malaysia's top creatives including NYK, Kelly Lim, Lunadira, I-SKY, Reddi Rocket, Skye Lai, and Saint Kylo appear in the video. Local designer labels such as Joe Chia, Shaofen, and Ghostboy are also featured.
Involving local talents in the video was important to Shelhiel, who notes: "Homegrown brands, creatives and musicians are people—and also my friends—who excel in their own path and art forms. They definitely shine bright like stars."
Watch the video here:

While this may seem a strange (and even inopportune) time to release a music video or any new music, Shelhiel isn't defeated by the many obstacles in sight. Like many others, both in and out of the creative industries, he's learnt to adapt. He tells us: "It is a very awkward time to release music as there are no on-ground shows and I couldn't even do a release party for my EP. Now, everything is just more focused online, and you just have to keep pushing forward with your music. It's not the end of the world and we need music more than ever."
To that, we say "hear, hear"—and also to watch his music video and support the creative vision of an artist who's lighting the way forward. Now, more than ever, is a time to recognise the "stars" around us and come together to overcome challenges.
For more new music, click here.