Music
These are the comebacks to check out right now—including 'La Di Da' by Everglow and 'Back Door' by Stray Kids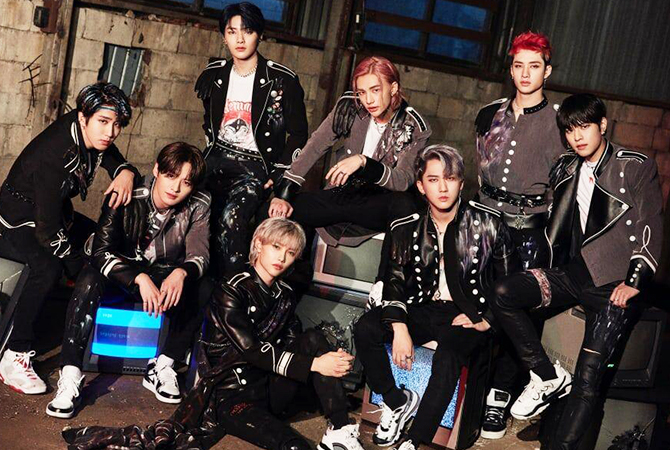 The realm of K-Pop is fast-paced and never boring. There's a reason that the industry has amassed such a massive amount of fans from all across the globe; and that's on excitement. Fans are always eager to find out what their favourite acts are up to—especially with comebacks and new music videos.
Boy and girl groups are always releasing new materials. Hence, you will never run out of tracks and visuals. Here, we have compiled some of the best (and freshest) songs for you to check out. This edition features Mamamoo, fromis_9, The Boyz, Stray Kids, and Everglow.
1. Stray Kids — 'Back Door'
Part of their new album, In Life, the comeback track is a follow up to the highly successful 'God's Menu'. 'Back Door' has that signature Stray Kids sound that any Stay would be able to recognise—aggressive yet well-made. It's catchy, energetic, and fun to dance to.
'Back Door' joins a long list of brilliant songs by Stray Kids, including 'Miroh', 'Side Effects', 'Levanter', and 'Double Knot'.
2. Everglow — 'La Di Da'
Is this one of the best tracks of 2020? 'La Di Da' is Everglow's follow-up to 'Dun Dun' and is part of their second mini album, -77.82X-78.29. The girl group—comprising of E:U, Mia, Onda, Yiren, Aisha, and Sihyeon—made their debut in March 2019 and has come a long way since Bon Bon Chocolat.
The title track is an amalgamation of retro and and electro pop. It's extremely catchy and uptempo. The message behind 'La Di Da' is important as well—a warning to haters and those who always find something to be dissatisfied about. Listen to the song; you'll find yourself singing along.
3. The Boyz — 'The Stealer'
The Boyz are back with a new song! After 'Bloom Bloom', 'D.D.D', and 'Reveal', the boy group from Cre.ker has finally returned to bless the fans once again. Part of the album, Chase, 'The Stealer' is fun and seductive yet alluring and dark. You get vocals that are bold and raps that are textured—along with an impressive choreography (which isn't at all surprising).
Since debuting in 2017, The Boyz has cemented a reputation as one of the most sought-after acts in South Korea; and rightly so.
4. fromis_9 — 'Feel Good (Special Code)'
If you haven't heard of fromis_9, it's about time you get acquainted. Formed by CJ E&M and now managed by Stone Music, the nine-member girl group made its debut with 'To Heart' in January 2018.
'Feel Good (Special Code)' is the group's first comeback since June 2019's 'Fun'. With that, you can imagine the fans' excitement for new music from fromis_9. It's a fun song that's filled with disco-charged instrumental. The track is definitely groovy and the music video for 'Feel Good (Special Code)' hits all the right spots.
5. Mamamoo — 'Wanna Be Myself'
Can we have more surprise singles from Mamamoo, please? Hwasa, Solar, Wheein, and Moonbyul are four of the most popular artists in South Korea right now and Mamamoo is without a doubt among the top girl groups at the moment.
If you're fan of Mamamoo's signature honesty and confidence, you will love this fun and addictive track. It's all about loving who you are and being yourself; and not giving in to someone else's expectations of you. It's a total empowering banger. Although not an official comeback, 'Wanna Be Myself' is going straight into the group's portfolio of hits.
It sure seems like September 2020 is filled with amazing comebacks! What are your thoughts on the songs listed above?
| | |
| --- | --- |
| SHARE THE STORY | |
| Explore More | |