Music
Olivia Rodrigo talks 'driving home 2 u' Disney+ film, female representation and 'Sour'
'good 4 u'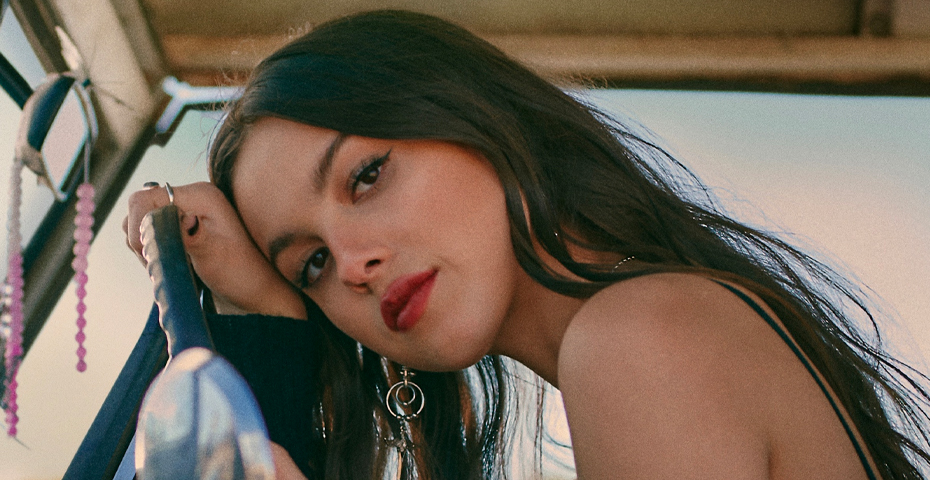 Love. Heartbreak. Fear. Solitude. Anger. There are many words to describe the emotions we all go through as an adolescent. Similarly, a 17-year-old young woman by the name of Olivia Rodrigo was inevitably on that rollercoaster ride; except at the end of that track, she took those feelings and turned them into a triple-platinum-certified debut album.
It's been over a year since the Grammy® nominated singer-songwriter released Sour, and from a mellow ballad that is 'drivers license' to the alt-rock-ish 'brutal', there's barely a soul that hasn't heard these heartfelt songs. No thanks to the pandemic however, Rodrigo has yet to go on a proper tour. Fans don't have to wait long though, as the 19-year-old singer hits the road in April, and the Sour tour has completely sold out. For everyone else, there's her upcoming Disney+ film, Olivia Rodrigo: driving home 2 u (A 'Sour' film).
"I wanted to make a piece of content for my fans who maybe can't make it to my tour. Also, I just wanted to reimagine these songs and talk about what it was like to make them," Rodrigo tells us in an interview.
The offering is an intimate look into the making of the Sour album, featuring never-before-seen footage of Rodrigo in the studio with producer and co-writer Dan Nigro; candid interviews; and new live arrangements of her songs. You'll feel like you're rocking out with her from the comforts of your home. As the name suggests, the film driving home 2 u takes the audience through a road trip from Salt Lake City—where the writing all began—to Los Angeles. Following the concept, even the backdrops for the performances change according to her road trip itinerary. One moment you'll see her at a gas station, the next, she's talking in what looks like a motel room, and later, performing with her band in an airplane hangar.
We had a quick chat with her about the film, the songwriting process, having an all-female band and more.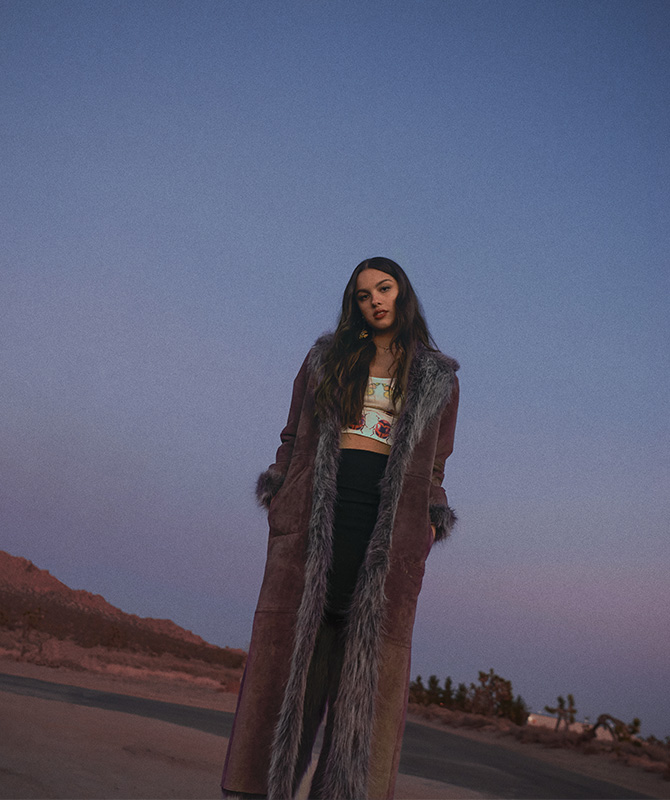 WHAT THE 'SOUR' ALBUM MEANS TO HER
Olivia Rodrigo: "This album is so special to me. It's the first kind of body of work that I've put out, and I wrote it during a time in my adolescence, where I was experiencing a lot of new feelings for the first time. Writing the album was the way that I processed all of those emotions. And so, on a personal level, it was an important thing for me to do and then to put it out and have people respond so positively to it was such a blessing. It's a huge part of my life, and I'm very grateful that I can talk about it today."
THE SONGWRITING EXPERIENCE
Olivia Rodrigo: "I don't think recording and writing the songs were draining, so much as they were cathartic. When you're going through something hard to process, and you write a song about it, it becomes so much less confusing and easier to understand. That was an amazing part of the recording process."
HAVING CREATIVE DIRECTION
Olivia Rodrigo: "I had a bunch of creative direction on the film. That's one of my favourite parts about being an artist—you get to have a hand in so many different aspects of your career. Making music is one part, but you also get to make the music videos, the films, and decide what you wear. There are so many different mediums of expression that you can take advantage of as an artist."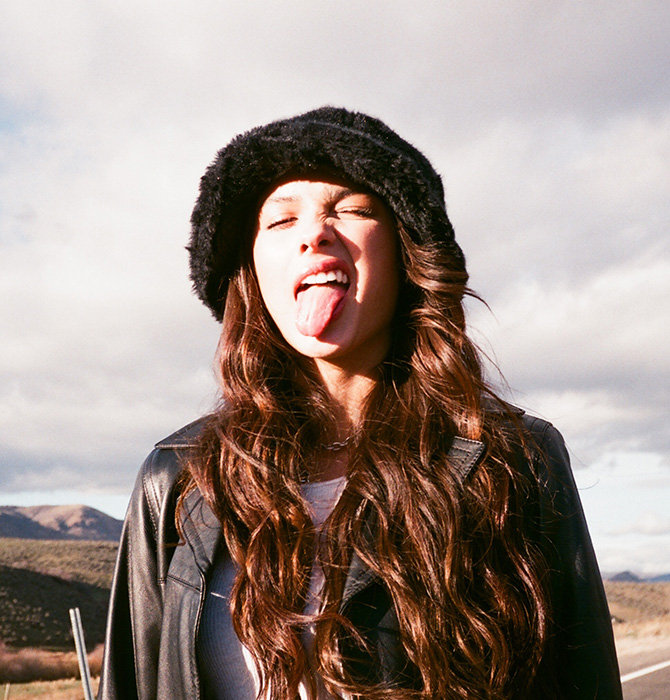 LOOKING BACK AT THE OLD FOOTAGE
Olivia Rodrigo: "At first, it was a little nerve-wracking for me to put the GoPro footage in because it's such intimate footage of me and my producer, Dan, in the studio. It's a scary thought to give that out into the world where it can be interpreted in whatever way. But watching it back, I think it was my favourite part of the film. It's cool to have that insight into such a magical process that is making music."
WATCHING THE COMPLETED FILM
Olivia Rodrigo: "It made me feel super nostalgic. It's cool to watch the very early stages of the songs that have now taken a completely different meaning and a whole new life. It's really special to look back at those memories of writing those songs."
ON THE NEW SONG ARRANGEMENTS FOR THE FILM
Olivia Rodrigo: "I really love the new arrangement of 'jealousy, jealousy'. We did it under a freeway overpass, and it's a punk rock version of the song on the album, and I had a lot of fun rocking out with my band members on that one. My other favourite is 'hope ur ok', which we did on a beach and I love the beach. That was a lot of fun to film."
HAVING AN ALL-FEMALE BAND
Olivia Rodrigo: "On a personal level, I love working with women. I think female friendships are the most fulfilling relationships in the world. It was so fun to do all these songs with women, especially performing rock songs with women. I remember growing up and not seeing as many women in rock as there were men. So it's always really empowering to watch girls shred on the guitar and stuff like that. There's a lot of that in the film, and I'm also going to be doing a lot of that on tour, so that's very exciting."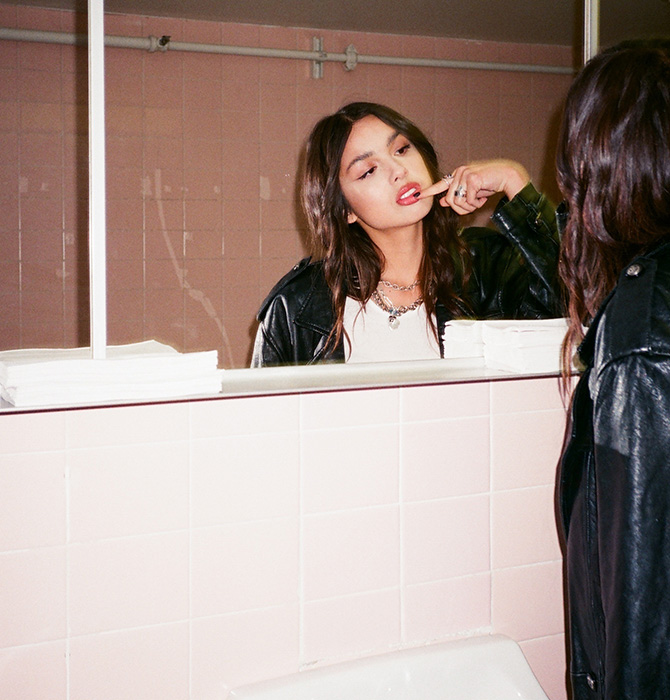 GOING ON TOUR FOR THE FIRST TIME
Olivia Rodrigo: "I'm really excited to go on tour because I think once you put the songs out into the world, they take on a whole new meaning. You get to see how people make them their own and so I'll get to see that firsthand when I meet people on tour. I'm actually in rehearsals right now, but it's exciting to get to cultivate an all-around experience for people, visually and sonically. And it's so fun to pick out the outfits and there are so many details that go into a tour. It's so fun to create that way."
TOUR ADVICE FROM HER MUSICIAN-FRIENDS
Olivia Rodrigo: "All of my friends are advising me on how to take care of myself on the road because it's a lot of travelling, and performing every night can become physically exhausting when you do it so often. So, they are just telling me to take care of myself, get lots of sleep, eat well, and drink water. I'm definitely going to take their advice on that."
ADVICE FOR A CAREER IN THE MUSIC INDUSTRY
Olivia Rodrigo: "You just have to make music for you, and because you love it. I think you can never write songs from a place of wanting to please others, or wanting to be popular—at least whenever I do that, the song is really bad. As long as you put your heart into the songs you're writing and write them because they're meaningful to you, I think you can never go wrong."
'Olivia Rodrigo: driving home 2 u (a Sour film)' will debut exclusively on Disney+ Hotstar on March 25, 2022.
| | |
| --- | --- |
| SHARE THE STORY | |
| Explore More | |