I have to admit – I didn't pay much attention to Coldplay's pre-release publicity for their new album A Head Full of Dreams, so I didn't know what to expect when delving into the first listen of what the band has declared to be their final album. "It's our seventh thing, and the way we look at it, it's like the last Harry Potter book or something like that," frontman Chris Martin said in an interview with BBC 1's Zane Lowe last year. "Not to say there might not be another thing one day, but this is the completion of something. I have to think of it as the final thing we're doing. Otherwise we wouldn't put everything into it."
And "everything," they did. The album is packed full with unexpected collaborations that perhaps drive forward the extremely pop direction of the album: Beyonce, Noel Galagher, President Barack Obama, Tove Lo, and even Martin's ex-wife Gwyneth Paltrow. In a way, it feels like a culmination of Coldplay's 15 years in music.
Here, the album tosses out everything melancholic that went into the band's 2014 album, Ghost Stories, in which Martin seems to have treated as a heartfelt, heartbroken journal – the most depressing of Coldplay's previous six albums. A Head Full of Dreams, on the other hand, is like the sun rising after a long, cold winter's night: vibrant, energetic, and back to show the world that the darkest days can only be so temporary… and that Coldplay can definitely do pop.
The alternative rock Coldplay we knew 15 years ago may be long gone, but that also doesn't mean that their new, unexpected venture into pop isn't uplifting in itself. And when I say, "pop," I'm talking about full-fledged disco riffs, R&B beats, echoey uplifts and full-blown pop ballads that would do the radio-friendly circuit proud. But then again, as contrasting as this album is, it doesn't feel foreign to Coldplay's constantly evolving sound, particularly when it comes to the glorious, upbeat burst of energy we witnessed in 2011's Mylo Xyloto and half of 2008's Viva la Vida.
That said, elements of the band's essence remains dotted throughout the album. Chris Martin's very prominent vocals probably have everything to do with it. The band has promised a 2016 stadium tour behind the release of the album, so it hasn't quite yet sunk in that it's their supposed "last" album. Perhaps there will be a "Greatest Hits" down the road, or maybe even better, a whole new "Harry Potter" series.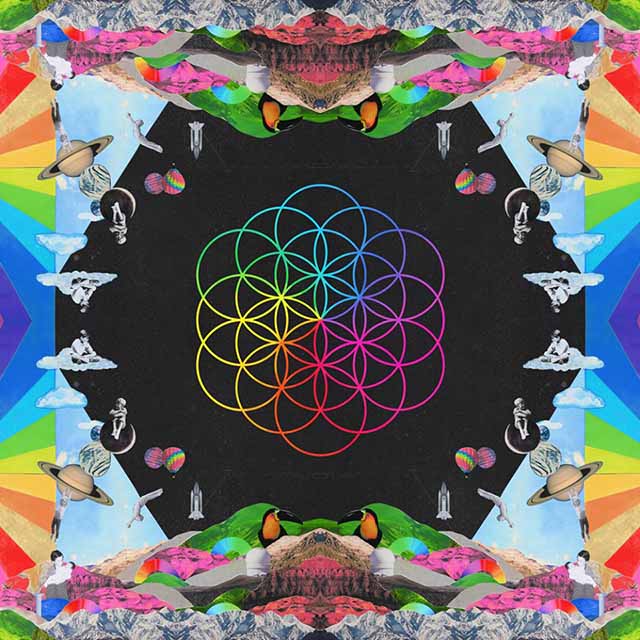 Listen to the full album on iTunes or Spotify. See what the band is up to on their official page.