Culture
Björn Dahlström: "There is a profound and reciprocal bond between Yves Saint Laurent and Marrakech"
Inside the monumental museum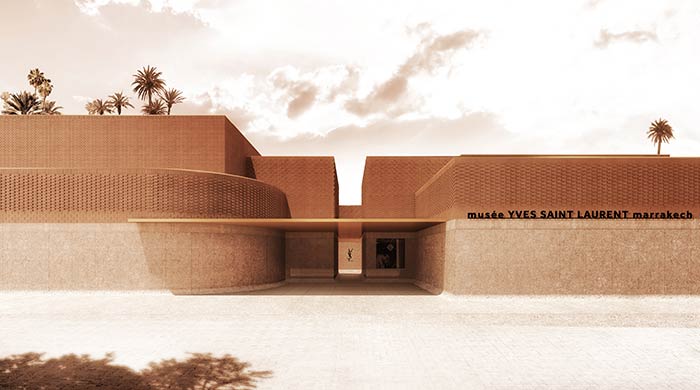 Welcome to the Musée Yves Saint Laurent Marrakech, a museum dedicated entirely to the life and luxury of Yves Saint Laurent and the designer's eponymous fashion empire. Built in record time—20 months to be precise—the Musée Yves Saint Laurent is said to be "startling", "exotic", "extraordinary" and "magical" according to the museum's director Björn Dahlström, an award-winning curator who has been tasked with overseeing the opening. Here in an exclusive interview with Buro 24/7 Middle East, Dahlström's discusses Yves Saint Laurent's love affair with Morocco and what to expect when the museum opens in October 2017.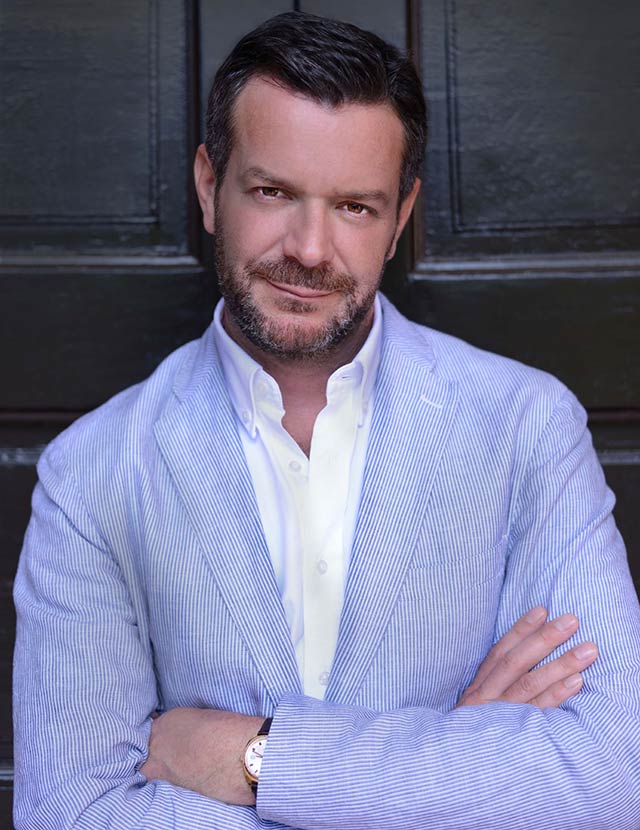 Tell us more about the Musée Yves Saint Laurent Marrakech.
It is more than a museum; it's a real cultural centre. Of course, the main hall of the museum will showcase the fashion work of Yves Saint Laurent, but there will also be a space for temporary exhibitions and an auditorium for concerts, performances, film screenings, colloquiums, and live in high definition broadcasts from prestigious worldwide opera houses and theatres. The museum will also house a research library with more than 5,000 volumes dealing with Islamic and Arab-Andalusian culture, the Berber people, botany and fashion, as well as a bookstore, café, state-of-the-art conservation department and administrative offices, all within 4,000 sqm.
What inspired the project?
The inspiration for this project came from an exhibition we organised in 2010 at the Jardin Majorelle in Marrakech, titled 'Yves Saint Laurent and Morocco'. Following its extraordinary success, the idea of creating an Yves Saint Laurent museum in Marrakech began to take form. Saint Laurent's oeuvre owes so much to Morocco. It is here, beginning in 1966, that he "discovered colour", so integral to his work, and where he designed many of his iconic collections. There is a profound and reciprocal bond between Yves Saint Laurent and Marrakech.
Why did you choose to locate the museum on the Rue Yves Saint Laurent, which is practically next door to the Jardin Majorelle?
The Jardin Majorelle was created in the 1920s by the French Orientalist painter, Jacques Majorelle. In 1980, on the verge of being destroyed by real estate developers, Yves Saint Laurent and Pierre Bergé were able to purchase and save it. They restored the garden and opened it to the public. It has become one of the most important tourist attractions in the entire Kingdom of Morocco, welcoming over 650,000 visitors in 2016. The chance to situate the museum next door to the Jardin Majorelle, on a street bearing the couturier's name, seemed logical and made strategic sense.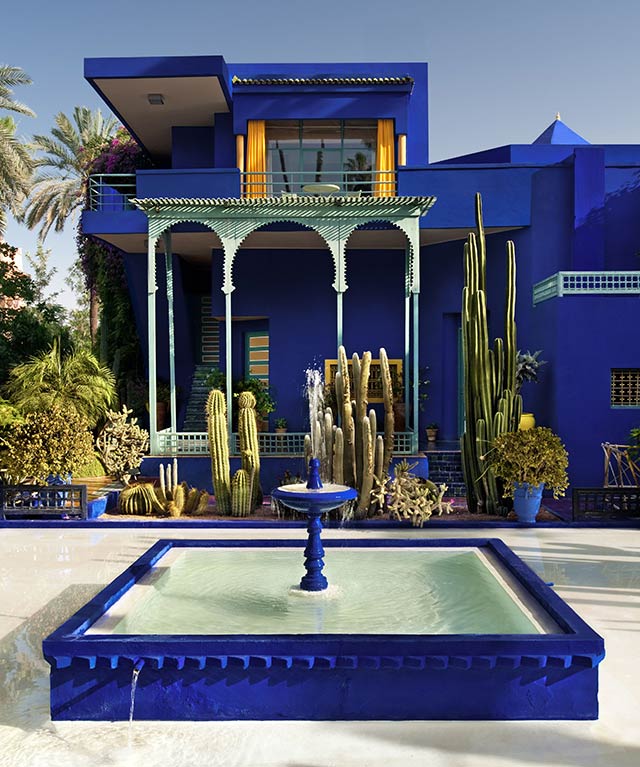 What makes your project unique? What will it provide to those from today's generation working in art and fashion?
Monographic museums dedicated to fashion designers are quite rare. The upcoming, simultaneous opening of two museums devoted to the work of a single grand couturier—one in Marrakech and one in Paris—is an unprecedented event. Then at the Fondation Pierre Bergé, Yves Saint Laurent safeguards a unique collection, including 5,000 haute couture creations and 15,000 accessories. This vast and extraordinary inventory has permitted the opening of two complimentary institutions. These two museums will enable us to better understand the work of Yves Saint Laurent, an artist who revolutionised 20th century fashion.
We're witnessing a new and recent phenomenon in the museum world. More and more exhibitions are devoted to fashion, attracting a record number of visitors to the museums, particularly in Europe and the United States. Fashion is no longer an afterthought when programming museum events. It has become a real and serious subject for academic study, whether related to aesthetics, technique, or historical and social movements. A museum setting helps us to better understand fashion; it educates and inspires the visitor, whether he or she is from the fashion world or not. It's what we'd like to see happen in Marrakech.
Tell us the story of Monsieur Yves Saint Laurent and Marrakech.
Yves Saint Laurent was born in Oran, Algeria. This is significant, especially when we learnt that during his first trip to Marrakech in 1966, he acquired a home here. In a way, he was returning to his roots. Since then and until his death, Yves Saint Laurent would come often to Marrakech and Tangier. Marrakech was a place where he would work, design his collections, but also where he developed very strong and lifelong friendships. I believe he was very happy here.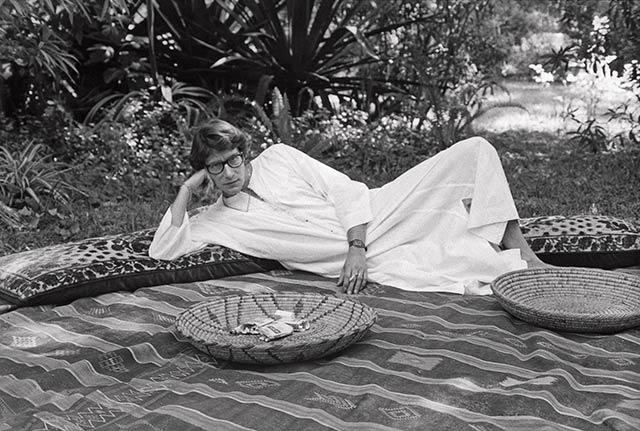 Will the museum only be dedicated to the work of Yves Saint Laurent, or will it also encourage new artistic projects in the future?
Anything that concerns the worlds of Yves Saint Laurent and Pierre Bergé, or the Kingdom of Morocco, will have its place at the Yves Saint Laurent Museum in Marrakech. We're looking forward to partnering with the Marrakech Biennale, in order to encourage the work of Moroccan and international artists. The museum's auditorium will also be the venue for a wide range of events. We would like the museum to become a meeting place, one filled with discovery and debates, a cultural and social channel available to all, but above all to Moroccans.
Is the new creative team at the Saint Laurent fashion house in Paris involved in the project?
We're talking about two different things here. On one hand, there is the "Saint Laurent – Paris" brand. It is the property of the French luxury group Kering, which exercises a commercial activity. This is a different entity than the "Fondation Pierre Bergé – Yves Saint Laurent"; a nonprofit foundation whose mission is to safeguard and promote the prestige of the couturier's lifetime work, and administer the Yves Saint Laurent museums in Paris and Marrakech. There is no commercial component to the foundation's mission. However, this does not prevent us from maintaining close ties with the brand. We recently received Anthony Vaccarello, the creative director at "Saint Laurent – Paris", at the Jardin Majorelle. We showed him our museum and there was a lively and enthusiastic exchange of ideas between us.
Fashion is no longer an afterthought when programming museum events. It has become a real and serious subject for academic study
Today, is Yves Saint Laurent a new luxury brand or an old one that has been restyled?
This is the eternal question posed of fashion brands that survive their creators. I feel that "Yves Saint Laurent" is the embodiment of modernity, liberty, audacity and style. One hears much talk these days of the "DNA" of fashion houses; I think that for Yves Saint Laurent, it's in those words that its DNA resides. It is what I expect every time I discover a new Saint Laurent collection, no matter who has designed it.
How did you transfer the fashion house's vision for high luxury to the museum?
The eternal peril remains in placing everyday objects, notably clothing, in a museum setting. One must breathe life into them while respecting the conservation restraints. It's a complex affair, but I'm confident we'll present the clothing in a living, vibrant and comprehensible manner.
What are your architecture concepts and design philosophies?
Pierre Bergé asked the architects, Studio KO, to design a building that was contemporary and Moroccan at the same time, which is exactly what they've done. Contrasting curves and cube-shaped volumes are harmoniously combined; the proportions are pleasing and at a human scale. Local material such as brick has been used to adorn the exterior walls of the museum. The setting and alignment of the bricks evoke the warp and weft of fabric. The predominance of rose-coloured granito set alongside the red bricks perfectly situates the building within its environment, Marrakech, which is often referred to as the "Ochre City".
We enlisted scenographer Christophe Martin to design the main Yves Saint Laurent exhibition hall. Here one will find iconic work from the couturier's career inspired by the masculine-feminine dynamic, his imaginary voyages, magical and extravagant evenings, art; work that often resonates with a definite Moroccan and African influence. Vintage pieces created by Yves Saint Laurent will be showcased against a black and minimal screen that will serve as the background, and the audiovisual element will serve an important role in bringing the collections to life through movement.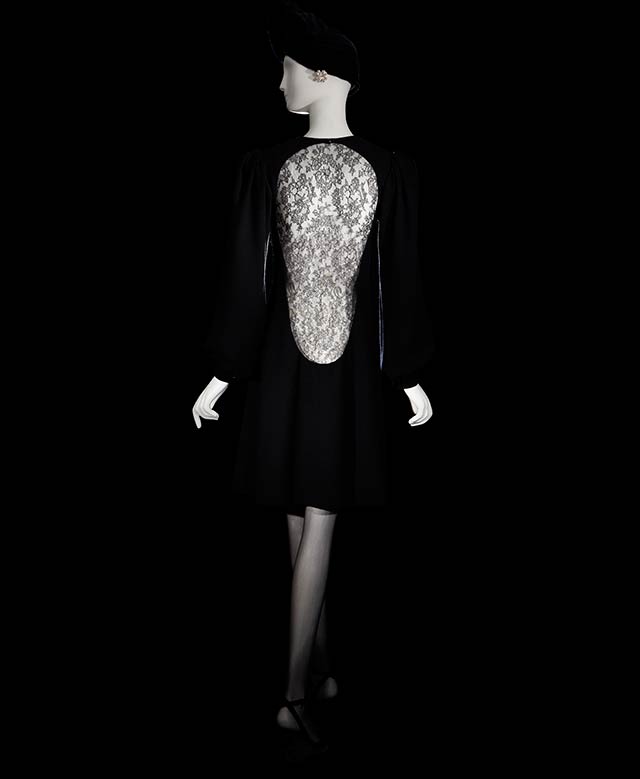 The museum is set to house 5,000 haute couture articles of clothing, 15,000 accessories, drawings, sketches and photographs. What goes into the conservation of these pieces?
The collection and art is safeguarded by the Fondation Pierre Bergé – Yves Saint Laurent in Paris. Several hundred articles of clothing and accessories are being lent to the museum in Marrakech, which includes a state-of-the-art conservation facility to store them in. The museum's basement is an impressive space, designed with optimal conservation conditions in mind. It will house the Yves Saint Laurent collection held by the museum, as well as 3,000 objects constituting the reserves of the Berber Museum, situated in the nearby Jardin Majorelle, which is also under our responsibility. Building a museum is a bit like designing a hospital: the public is unaware of the detailed technical requirements of such a project. Textiles are among the most fragile materials, and therefore the most challenging to conserve. We must guarantee their safekeeping and durability.
Is the museum a vehicle for unlimited reflection and creativity inspired by the world of Yves Saint Laurent?
Of course! The collection of Yves Saint Laurent's work conserved at the foundation in Paris is quite vast.
Even before the official opening, the museum seems to be enjoying worldwide success. What are your thoughts on this?
It's true that there has been significant interest in this project. The names Yves Saint Laurent and Pierre Bergé continue to fascinate a curious public and press. This has encouraged us in enthusiastically move forward in this endeavour.
Related stories:
Ongoing and upcoming exhibitions around the world to check out
YSL Beauté first Malaysian flagship is now open
| | |
| --- | --- |
| SHARE THE STORY | |
| Explore More | |