As an Asian woman, what can you wear to a business meeting in a conservative country like Pakistan? We don't usually think of questions like these until we need to, but when we do, where does one go for answers? This very thought led Datin Paduka Marina Mahathir to realise there's a gaping hole on the World Wide Web and thus the idea of Zafigo was born. 
But outfit concerns aside, she wanted to help women who love to travel, to travel safe. Hence, the name Zafigo is actually a corruption of "Safe, I go". That was in 2014. Fast forward to today, the website and its community have grown tremendously — to the point where they started hosting their own annual conference called ZafigoX. Returning for another year but held in KL and on a larger scale, we asked Marina to tell us more about the event (9 – 11 November 2018), her safety tips for travelling, underrated destinations for solo female travellers and more.
The beginnings of Zafigo
Zafigo started as a very simple idea — to be a website where women could find information on the places they want to go in Asia, especially about safety and cultural issues. We soon realised that there are a lot of women who travel around the world on their own, and they're not going to the usual tourist sites but embarking on adventurous types of trips. These very women are very keen to share their experiences with other women so quite organically, Zafigo evolved into something bigger than I first envisioned it. 
It was a development that I was very happy about and it naturally led to ZafigoX. Our first ZafigoTalk was held during Penang's George Town Festival in 2016 and it was only a panel of four women and a sharing session of their unusual travel adventures. Still, we had a full house of very enthusiastic women who loved the whole session. Inspired by it and realising we were on to something bigger, we decided to organise ZafigoX in 2017 and now we're doing ZafigoX 2018 in KL.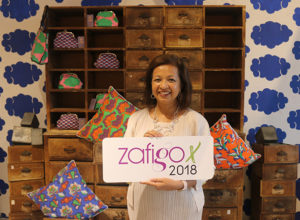 The (near) future of Zafigo
We've always thought that we need to bring women together in a community, to inspire and support one another. So we really hope to have a Zafigo community of women all around Asia and further afield who can connect and help one another. Say, someone needs a travel companion in Patagonia or is at a loose end in Kathmandu, another Zafigo person can connect with her and go with her or just invite her to dinner. We also want to make ZafigoX the premier travel event for women in Asia. There really isn't anything like it and I think it's high time we focused on women travellers who are increasing in numbers.
What's different about ZafigoX 2018
For one, we are responding to requests to have it in KL this time! For another, we are trying to bring a more diverse set of speakers — both from the things they will talk about and their own backgrounds. For example, we have a young student from Japan who has climbed the seven tallest peaks in the world as well as a 74-year old who has been to 65 countries (and counting) and she takes wonderful photographs. We are defying stereotypes. There's also a former domestic worker who is now an acclaimed street photographer and a woman from a conservative Muslim country who is encouraging her countrywomen to see the world. We really make the effort to bring the most interesting speakers from around the world. 
Best advice on travelling safely
Learn all about the place you are going to. Zafigo can help.

Don't look like a tourist! Try and blend in. Always look as if you know where you're going. 

Don't be naïve. When strangers offer help, it's rarely for altruistic reasons. 

Don't put all your eggs in one basket. Always leave some money and important documents under lock and key in your hotel room. Put pdfs of all your important documents on Dropbox. 

But don't spend your time being fearful. You may lose out on some unique and interesting experiences if you close yourself off.
Underrated cities/countries for solo female travellers of today
I went to Latin America for the first time in 2012 and discovered a whole world there that we know so little about. I was mostly in Argentina which is a huge country with plenty to see. Then last year, I gave myself a birthday present and went to Patagonia which covers the southern part of both Argentina and Chile. It was wonderful and the scenery was gorgeous every day! I kept pinching myself and saying, "I'm in Patagonia!!!" It was the only place I've been to that made me so sad to leave because I don't know when I'd see it again. So I really recommend Latin America even though it's so far away.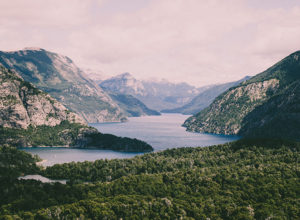 The most important lesson that travel has taught you
To be humble. When we see these fantastic old buildings in Europe and China or come face-to-face with King Tutankhamen's mask in the Cairo museum, we realise that we are really newcomers to civilisation. These people have been at it with their art, crafts, architecture, inventions — for so much longer than us.
'Promoting' Malaysia as a travel destination
People in other countries, especially in Europe, really have no idea what Malaysia is like. Our multiculturalism is really unique and we should exploit that as much as possible. But I wish we would show real people and not use models with touristy costumes in our advertisements. We are naturally diverse; foreigners are fascinated by the fact that girls with tudung can happily co-exist with girls in shorts. 
Three unique things you always travel with
Our own coffee from home because at least we know what that tastes like and not risk bad coffee in some places.

A portable battery-powered 'bidet' we bought in Japan which is really helpful, especially in European toilets where there are no toilet sprays. 

My journal and lots of different coloured pens — so I can keep track of places and people. I keep forgetting things these days.
One thing on your bucket list that you hope to conquer
Fear and laziness, mostly. That's why I need to listen to the ZafigoX speakers to get me off my ass and see more of the world!
ZafigoX 2018 is happening 9 – 11 November 2018 at The Gardens Hotel KL, featuring 12 panels, 6 talks, and 6 workshops — all of which covers the answers to your deepest thoughts and questions. A standard 3-day pass is priced at RM399 per person.
For more info, visit ZafigoX's website.
| | |
| --- | --- |
| SHARE THE STORY | |
| Explore More | |