There is no shadow of doubt that we live among many talented individuals in Malaysia. From entrepreneurs to techies and designers, you will find many men and women who are making a mark for themselves in his or her own way. #MalaysiaBoleh is a term that we don't take lightly. In the spirit of celebrating all-things Malaysian this month, we put the spotlight on female artists who are capturing our attention with beauty and power through their medium of choice.
In the first part of the 'Malaysian Women in Art' series, we talk to Sophia Kamal, a visual artist who is known for her fine art portraiture in vibrant colours. Her subjects are often in the realm of self-identity, feminist beauty, sensuality, exploitation and religion. Armed with a BA in Fine Arts from the University of East London, the artist has exhibited her work across Asia and Europe throughout the years.
Get to know more about Sophia's creative expression of the female strength in our catch-up below as well as a silent interview on what Malaysia means to her.
1. Tell us 5 fun facts about yourself.
1. Pet cat name—Gandalf
2. Sunset > sunrise
3. Can't get enough of flowers
4. Can't get enough of cats
5. Enjoys peace and quiet
2. How did your journey as an artist began? Do you remember what sparked your interest? Do you come from an artistic family?
I remember being super excited going to art stores as a child and 'pau' my mum's art materials and I would spend hours in my room using up every single colours and materials that I had. My dad likes to 'bertukang', so he would also be spending hours alone building furnitures like shelves and tables while my mum usually spends her evenings doing oil paintings of scenic landscapes that she took pictures of, so yes I would say they are pretty artistic and I grew up being heavily encouraged by my parents to be creative.
3. Describe your art style in one sentence.
I love using bright harmonious colours that are striking and somehow alien but yet beautiful.
4. Can you tell us about the process of making your work?
I go through phases, sometimes I would plan everything out before I start a piece. Sometimes I never sketched anything, I would just jump in on a piece with a reference as a start point and see where it takes me. And then other times, I would plan with a rough sketch or idea and write them out for the piece rather than sketch them out beforehand. But ultimately through years of painting and experimenting, I learned that I must trust my process whatever it may be and just have to keep going until it feels harmonious and makes me feel good.
5. What medium do you find yourself most comfortable with and why?
When I went to college to pursue fine arts I was taught all kinds of medium but once I started using acrylic, there is just no going back from there. Suffice to say, I only use acrylic now, and from time to time, I'll go back to pencils and soft pastels for sketching out ideas but acrylic has always been my main medium. And through lots of work and experimentation using acrylic paint, I learned how true and comfortable it feels to me when I use it.
6. A lot of your paintings are of female body parts. What inspires you to paint those?
For many years, I like to focus on the female characteristics and features such as the female gaze, posture and details like the eyes, hands and skin textures. I love capturing these fascinating details especially the eyes that intrigues with the essence of strength and this allows me to focus on the idea of beauty, keeping the attention focused on the eyes that acts as a window to the female soul.
7. At a glance, your art all seems to be painted in tones of pink, purple and blue. Is that your signature colours? What is your favourite colour in general?
I've always been attracted to bright and happy colours that makes me feel good. I'm really inspired by classical portraiture, Disney cartoons and mother nature. I take colour inspiration from little things I see, especially nature, I feel like it helps me a lot on colour use. I don't have a favourite colour, I find all colours unique and beautiful, but I mostly wear black, if that means anything.
8. Is art something that you're currently doing full time?
I think that every artist, especially the young, needs to have a day job at least to support themselves and live as artists. And the hype that goes along the lines of 'do what you love and the money will follow' that's been brainwashing us doesn't work in the real world. I learned it in a very hard and brutal way that as an artist I need to be good at more than one thing. I ventured from one odd job to another skipping from jobs to jobs till I could find one that works for me, and there is always something out there that is meant for everyone. Reality is we need to have peace in our lives, bills need to get paid, and art materials don't come cheap; if we're struggling to support ourselves we won't have any space in our head and heart for our art.
9. Tell us about your most recent project for SHIFT Contemporary Visual Art Exhibition.
With SHIFT, I wanted to focus on the feelings of fear and closure both intertwining with one another when we're dealing with changes that constantly occur in our lives. Because I used to be highly anxious around people especially those whom I've never met, I would get emotionally overloaded from even trying to introduce myself. But over the years, when I focused on my creative energy through continuous painting and being around like-minded people, I grew more confident.
Focusing on this notion, I wanted to create a sense of fluidity that happens in my paintings that presents the elements of water, fire and light, and with that, I feel the colours red and bright orange naturally goes well with that feeling. I also began to explore the relationship between the self and the environment because I always look to the safety of my environment in order to seek acceptance.
10. How many other shows or exhibitions have you participated in?
Ever since graduating from the University of East London in 2015 with a BA in Fine Arts, I have been actively participating in exhibitions both locally and internationally. I had my first group show in Shoreditch London by Espacio gallery in 2014 where I first debut my earlier portraits. And once I came back to Malaysia, I had my first solo exhibition titled 'Wudu' that was held in an independent gallery called Minut Init in 2015, and in 2017 I was involved in a group show at Atelier Sangatsu in Osaka; to name a few highlights. And with such recent participation in a group exhibition 'Awan & Tanah' organised by Cult Gallery that is currently ongoing.
11. Who were the artists you looked to when you first started your practice, and who are the artists you look up to now?
Some of my artistic influences when I first started are the works of Van Gogh, Monet, Klimt and Kahlo off the top of my head, there are many more to name. I love the distinctive impressionist style of Van Gogh's blue sky and his use of yellow super pigmented light and stars and Claude Monet's subtle colours in his water lily and garden paintings and the use of gold leaf that sparks up his muses by Gustav Klimt. Frida Kahlo has this vibrant energy in her paintings and her bold character as well as a female painter that makes her style so unique and amazing. I still look up to these fellow artists up until now as they influenced me when I first started and there's always that feeling of nostalgia rushing back and burst of adoration when I go back to their archives of paintings.
12. Do you think it's a challenge being an artist in Malaysia?
Not going to kid anyone but I think it's challenging being an artist, put me anywhere in the world and it's still hard to be an artist. There are so many challenges and there are no guidance like a road map or something to tell us what to do next. But I remember what drives me into being one in the first place, and that it's all about the work. Just keep painting/ working/ singing/ writing/ cooking whatever that you are set out to do and learn to master your time properly and your creative compass will lead you your way. It's that simple.
13. Women struggle to gain recognition in the art world to this day, especially in Malaysia, but you've managed to make a name for yourself. How would you encourage other women to do the same?
This is my advice to other women artist out there—Just keep painting or doing something creative even if you are told not to or even if you don't feel like it. I know how conflicting it can be sometimes we're not in the mood, and that's ok just switch to something else for a while, don't sweat the small stuff, just get back to it when you're feeling better. There are times where I struggle with my art but I keep going because I know that if I don't make the work no one else will. If you don't finish your project, no one will finish it for you. When you have that something in you that is eating you up telling you to create stuff, you go and create stuff, you'll feel so much better when you do and especially when you finish it.
14. What's the most effort you ever went through to produce an artwork?
Every painting process can get so frustrating, it's really conflicting because every painting has its phases, and I think this happens to all artist.
15. What do you do when you are not creating art?
I do many other things! Going out and doing other stuff is so much fun and gives me ample of motivation and ideas for my art. I love to go out for a jog or a cycle, I find that sweating gets my brain pumping for more ideas and being around nature always provides me with colour inspiration. I also enjoy the cinematography and colours of films, I always find interesting perspectives in the production of movies and cartoons. Other times, just kicking back with a good read while my cat accompanies me is really relaxing and highly recommended. Buying groceries and then cooking a meal for the family is always something that I enjoy doing too.
16. Any information on upcoming projects and endeavours? What's next for you?
I've begun my research on the authenticity and unique features of our local flowers, it kick started from my small series of flower painting last year where I documented a series of flowers that I found from my trip in London and painted them in small scale and it kinda escalated from there. I think our local flowers has a much different vibe in a way that it is also very mysterious. I'm really excited about this project and can't wait to see the result.
17. What's your favourite Malaysian food?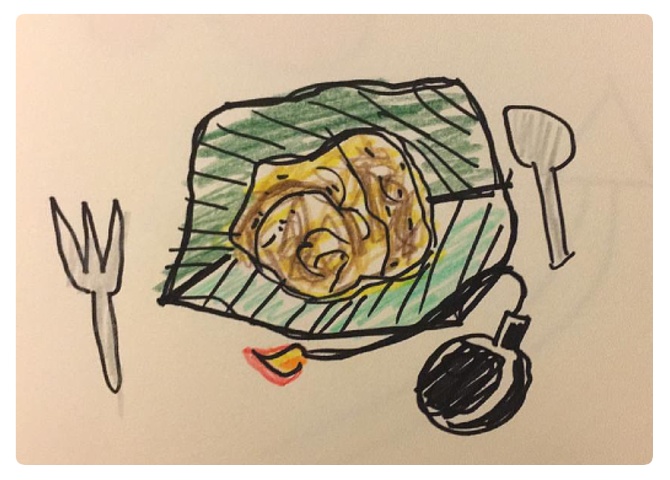 18. What gives you that feeling of national pride?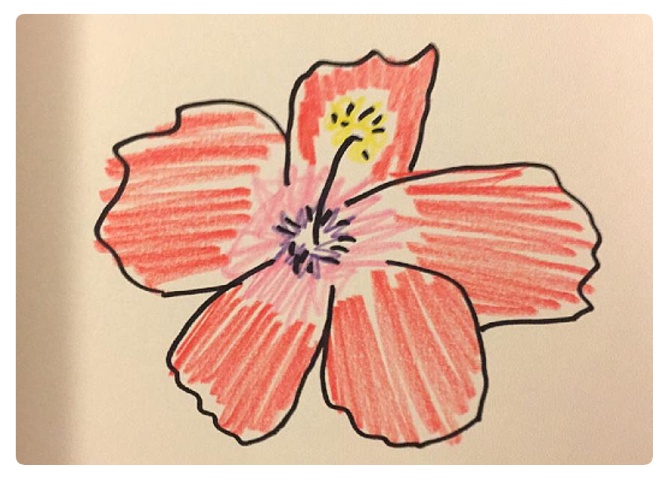 19. Which national holiday / festival is your favourite?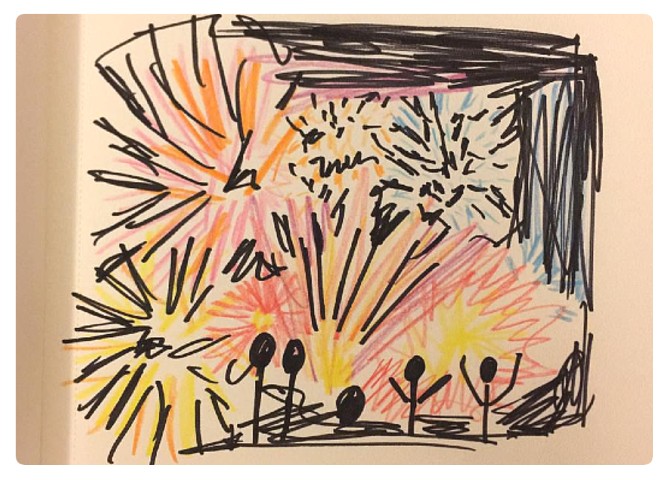 20. Where do you see Malaysia in 10 years?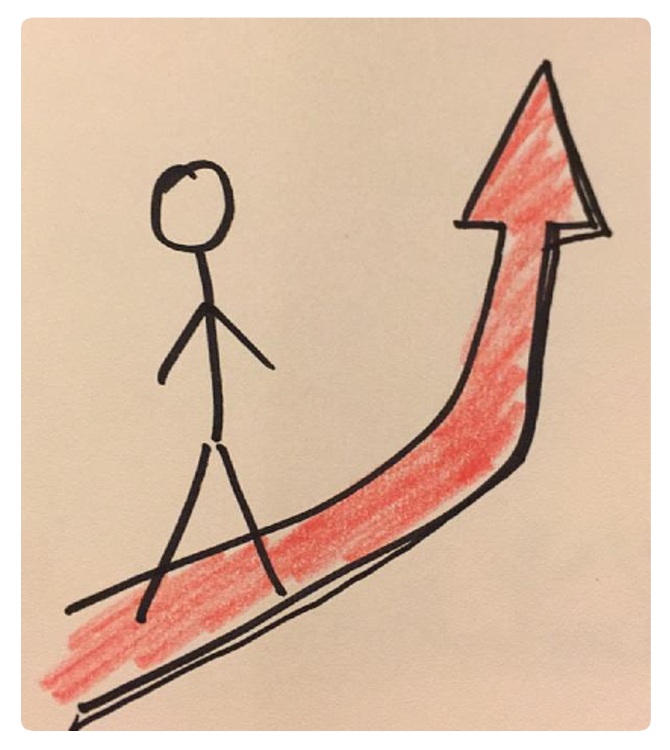 21. Your fondest childhood memory.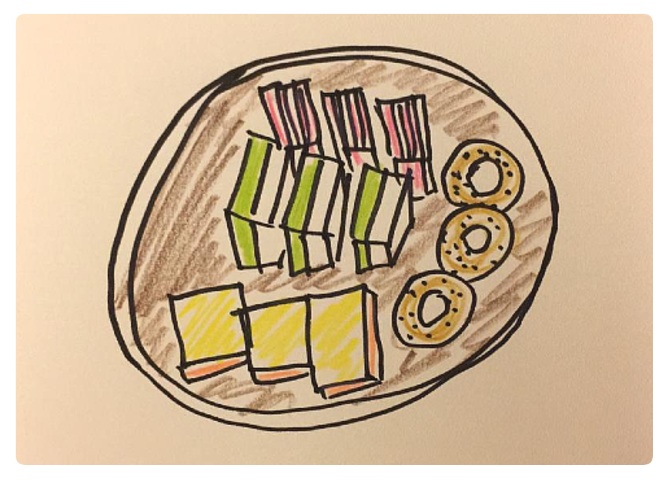 Follow @sophiakamal for the latest on her artwork and exhibition.
| | |
| --- | --- |
| SHARE THE STORY | |
| Explore More | |