Culture
Who is Travis Kelce? Everything Taylor Swift fans need to know
Sparks are flying!
IMAGE: GETTY IMAGES | @KILLATRAV / INSTAGRAM | AP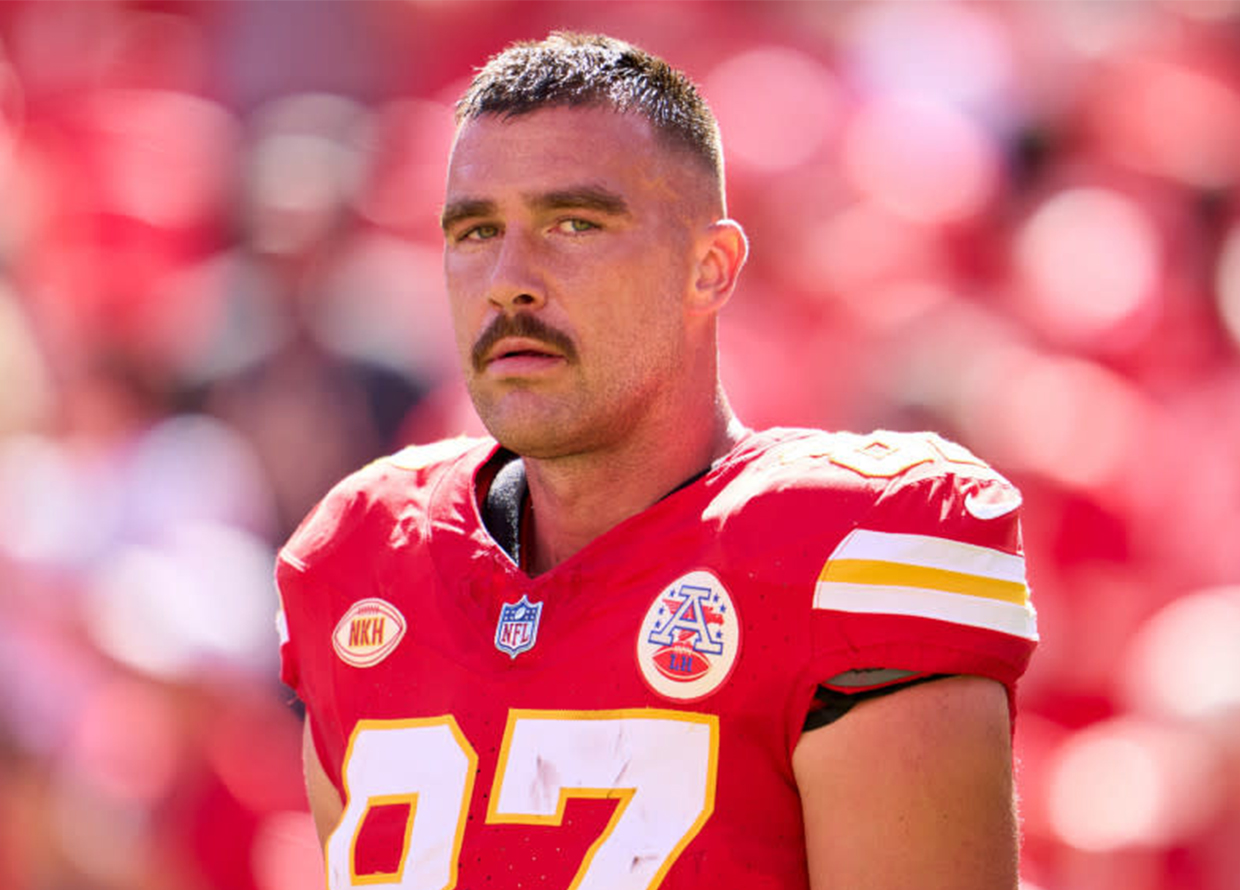 There's a rumoured new couple in Hollywood and it's none other than pop queen sensation Taylor Swift and NFL star Travis Kelce! If you're a Swiftie or an American football fan, you've definitely seen this burgeoning romance all over social media in the past couple of months. People can't get enough of this blossoming love story—in fact, it even got David Beckham commenting on it!
What's going on between Taylor Swift and Travis Kelce?
It all started when Kelce admitted in a podcast, hosted by himself and his brother, on 26 July that he was disappointed he was unable to pass the Anti Hero singer a friendship bracelet with his phone number on it when he attended her Eras concert in Kansas City. 
View this post on Instagram
Despite his play getting intercepted, he didn't stop his pursuit and revealed that he invited Swift to watch him at Arrowhead Stadium for the Chiefs versus Chicago Bears game. Come 24 September, the whole stadium was abuzz when the 12-time Grammy winner showed up! She was seen smiling and cheering Kelce on in the VIP box alongside his family and friends.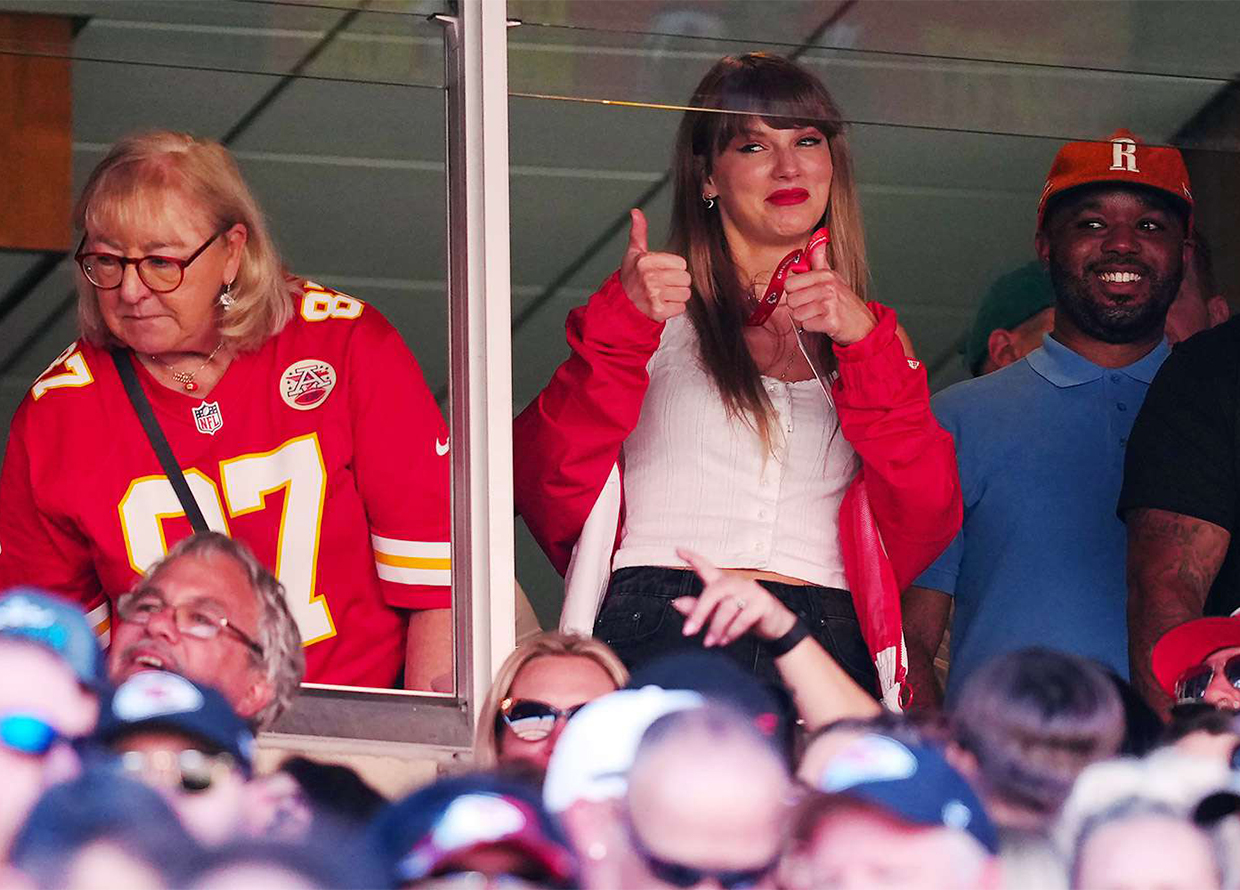 Instead of shaking off the dating rumours, the pair amplified it further when they left together after the game in Kelce's vintage convertible getaway car (if you know, you know). 
this is so taylor swift coded i know she's eating this up right now 😭 pic.twitter.com/ZzG3S6WtZ5

— tiffany⸆⸉ (@taylorsantihero) September 25, 2023
The internet meltdown continued when Swift showed up again this past Sunday for the Chiefs versus Jets game at Metlife Stadium with her squadron of BFFs including Blake Lively, Ryan Reynolds, Sophie Turner, and Sabrina Carpenter.
View this post on Instagram
As the Taylor-Travis relationship continues to unfold publicly—a world's difference from the singer's extremely private relationship with ex Joe Alwyn—Swifties might be wondering who exactly is the man who managed to capture their fav's attention. 
Ahead, here is everything you need to know about the Kansas City Chiefs' tight end, Travis Kelce. 
Travis Kelce's background
View this post on Instagram
Born on 5 October 1989 (yes, the same year as Swift!), Kelce is 34 years old and hails from Cleveland Heights, Ohio. He is six feet and five inches tall.
He attended the University of Cincinnati from 2008 to 2012 and played football. He first entered the NFL as the first of two third-round picks in the 2013 NFL Draft and is currently in his 11th season with the Kansas City Chiefs. His position is the tight end which means he is responsible for blocking on run plays and catching the ball on pass plays. They are a hybrid between an offensive lineman and a wide receiver.
Travis Kelce's NFL career
View this post on Instagram
While the athlete jokingly admits on his New Heights podcast that Swift has "put him on the map", Kelce is already a star in his own right when it comes to his craft. 
He has won two Super Bowls, with 71 career touchdowns, recording 825 receptions for over 10,000 yards across his 11 seasons so far under his belt. This puts him in the top five NFL tight ends in the sport's history.
View this post on Instagram
Further, he holds several NFL records. His 16 receiving touchdowns are a league-best for tight ends and he made history in the 2020 AFC Divisional Round against Houston as the first player in the Super Bowl era to record three receiving touchdowns in a single quarter in a postseason game. 
Travis Kelce's past relationships 
Funny enough, Kelce starred in his own reality dating show in 2016 titled Catching Kelce. Inspired by The Bachelor, the athlete would choose among 50 women from 50 states to take on dates.
While the show was unfortunately cancelled after eight episodes, he did end up dating the winner Maya Benberry briefly. However, Benberry's YouTube video revealed that the pair broke up shortly after the show in December 2016. 
According to an interview with Daily Mail, Benberry warned Swift about Kelce. "Once a cheater, always a cheater," she alleged. 
"Taylor seems like such a fun girl with a beautiful spirit so I wish her the best of luck but I wouldn't be a girls' girl if I didn't advise her to be smart!" she added. "I'm sure by now she has mastered the ability to see who is really there for her—and who is just using her."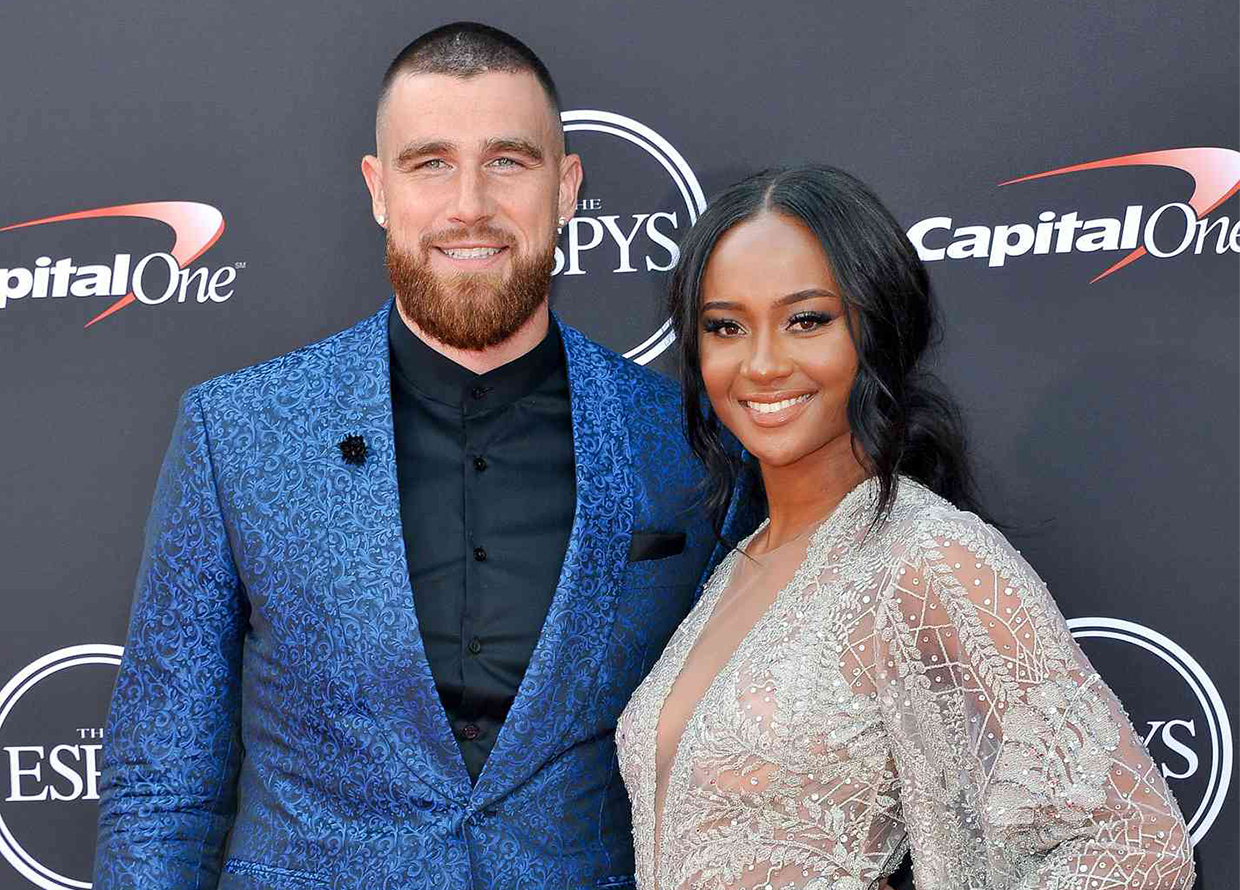 Most recently, the Chiefs tight end dated Kayla Nicole, an on-air sports reporter, model and influencer. The couple dated for five years from 2017. Early this year, Kelce appeared on The Pivot Podcast and shared he is now on "the free market right now." 
Nicole has not commented on her relationship with Kelce to the public but netizens found out that she had unfollowed Brittany and Patrick Mahomes on Instagram after the former was seen having dinner with Swift and Blake Lively. Kelce is close with the Mahomes and Nicole was a bridesmaid at their wedding. Swifties, do with this information what you will!
What is Travis Kelce saying about his relationship with Taylor Swift?
Despite the seemingly hard launch of their romance, the pair are not letting anything concrete slip out. For the most part, Kelce is honouring the singer's wish for privacy despite his very public declaration of his adoration towards her. 
On the latest New Heights episode with brother and fellow NFL player Jason Kelce, he acknowledges that all the attention the pair is facing now is his own doing. 
"I know I brought all this attention to me, I'm the one who did the friendship bracelet thing, told everyone how butthurt I was I didn't get to meet Taylor," he began. "I want to respect both of our lives. She's not in the media as much as I am, doing this show every single week…So everything moving forward… I think talking about sports will have to be kind of where I keep it."
Safe to say, most Swifties were impressed. Well-played, Kelce! 
For more pop culture news, head here.
| | |
| --- | --- |
| SHARE THE STORY | |
| Explore More | |