Culture
Ingrained NY: Malaysian-born filmmaker Farah Jabir on telling the stories of Asians in New York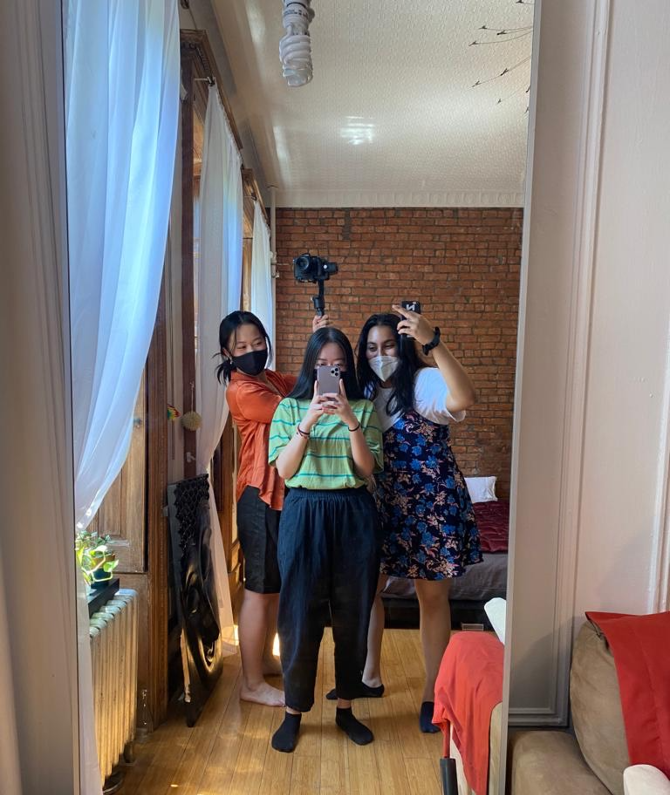 As a result of the pandemic, hate crimes against Asians have increased globally. With the constant bombardment of these attacks on social media and news outlets, many of us have become desensitised on topics regarding minority hate crimes. Farah Jabir, a Malaysian based in New York City, and her team of filmmakers plan to spread positivity in the midst of this chaos by telling stories of those often overlooked in the community. Their passion project, Ingrained NY, provides a fresh perspective to understand what life is really like as a minority in New York.
In a call with BURO Malaysia, Farah shared more about how she became a filmmaker and what Ingrained NY hopes to achieve: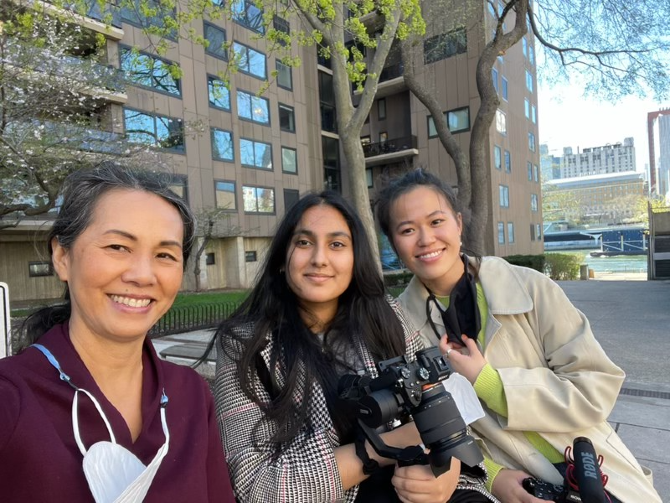 Tell us a little bit about your background?
"I am a filmmaker currently based in New York City. I went to NYU Tisch and graduated last year with a major in film and TV production, and minors in Environmental Science and Political Science. These are areas of interest that influence my work, mainly in humanistic and impact storytelling. I'm a screenwriter, director, and producer from Kuala Lumpur, Malaysia."
Why did you study film?
"I always knew I wanted to be a film director since I was 12. I wanted to make films and I wanted to tell stories. Along the way, I kind of got lost and was searching for stability. NYU was the only film school I applied to. What really drew me towards film is the storytelling aspect of it; cinema has always been a sort of escape for me. I love the different worlds and the different stories. I love people and human interaction. I love oral and visual storytelling, and I love the arts. Film was the one way I could continue to do my storytelling and combine all the arts into one. I grew up playing instruments, taking photos and performing. I didn't want to pick and film allowed me to do everything."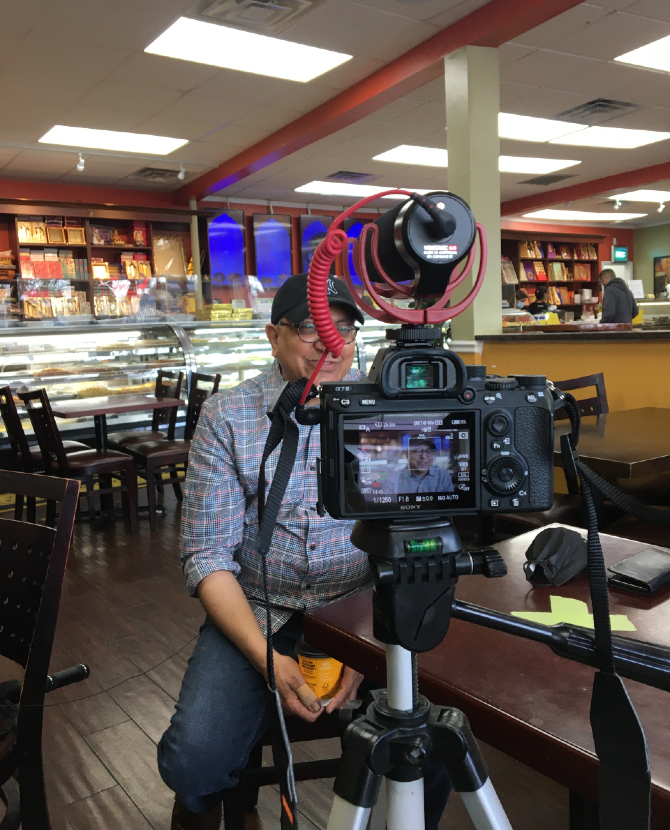 Who are your biggest inspirations?
"Number one is definitely dad. Filmmaker-wise, this guy named Jeremiah Zagar. I actually emailed him the other day and when he replied, I got so excited. Zagar Is a documentary and narrative filmmaker. His work comes straight from the heart and I really just respond to it. I really like Loyle Carner too, a rapper from south London. All these people that I'm inspired by tell realism stories, like Lynne Ramsay and Andrea Arnold. They're filmmakers who tell very humanistic stories. Oh, and of course Ron Finley the gangster gardener. I watch his videos now and then on Masterclass; it's very good for my health."
Who is part of the Ingrained team?
"Amelia Lim and I are the co-heads and co-directors of the project. We reached out to a friend of mine, Joyce Chen, who is the producer of the project. After that, we brought in another associate producer called Jenna You, who was one of my production assistants on another film that I produced. We have an amazing assistant, Christine Shin, and a team of six editors that we've onboarded as well. So yeah, that's our Ingrained family so far."
What's your role?
"Me and Amelia did everything at the beginning because it started off with just the two of us. We direct and produce, and oversee all project management. We deal with the storytelling elements. We interview the people and help guide them with their narratives, and we film. As producers, we're the ones emailing people and reaching out to other contacts. We get equipment and facilitate all the logistics that we need in order to direct."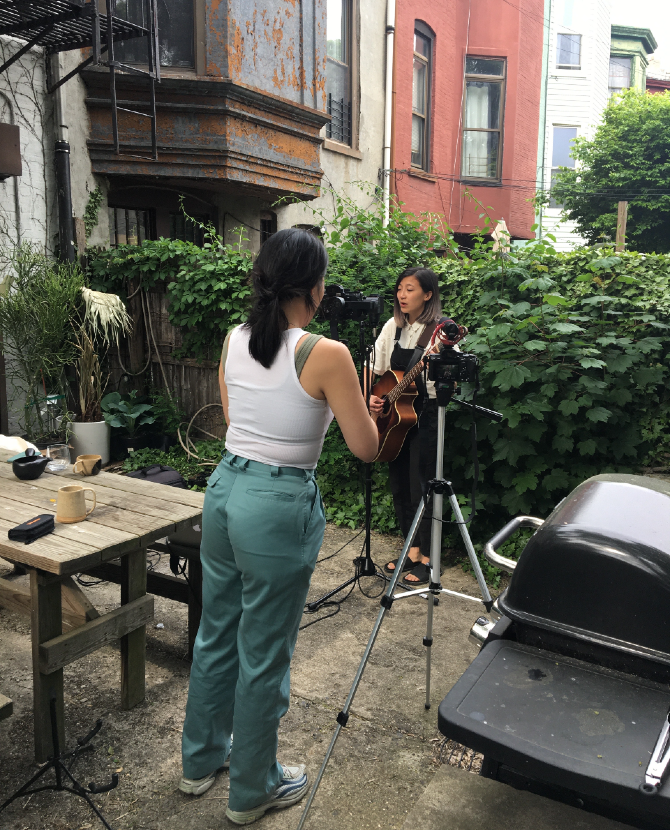 Why did you start Ingrained NY?
"New York has been a really interesting place to live in during the pandemic. Crime rates have increased like crazy, it's scary. Hate crimes are happening everywhere to the point where every day, there are at least two stories of people being attacked. The other day after a shoot, I was walking past Times Square and saw that it had been blocked off because a mother and her child had been shot. It felt like I was in a movie where this is normalised.
"My friends have gotten harassed on the subway. All of us were scared. We wanted to be something that was positive among the hate. When we go through Instagram, a lot of the dialogue is a response directly mentioning trauma and hate. Sometimes, we dehumanise people; so in response, we just wanted to tell stories and tell people who we actually are. We just needed to do something, and since we are filmmakers, we decided to film. But we didn't want to film protests, we just wanted to sit down with people and talk."
How would you describe Ingrained NY?
"The project is in direct response to a wave of anti-Asian violence and sentiment; as well as a long history of erasure of what the Asian diaspora have faced in America. It's dedicated to amplifying the multitude of intersectional, diverse and often overlooked voices and stories of New York's diaspora. We hope to build community through this and to just tell stories."
View this post on Instagram
What have you learned from this project?
"Amelia and I were talking about this the other day. There are a lot of good people in the world and sometimes, it can be easy to forget that. Through this project, we've got to meet with the most amazing people and we've had dinners with them. We would walk into these people's homes for the first time and stay for hours. They would cook us dinner and we'd have the best conversations. There's more that we have in common with each other than we think."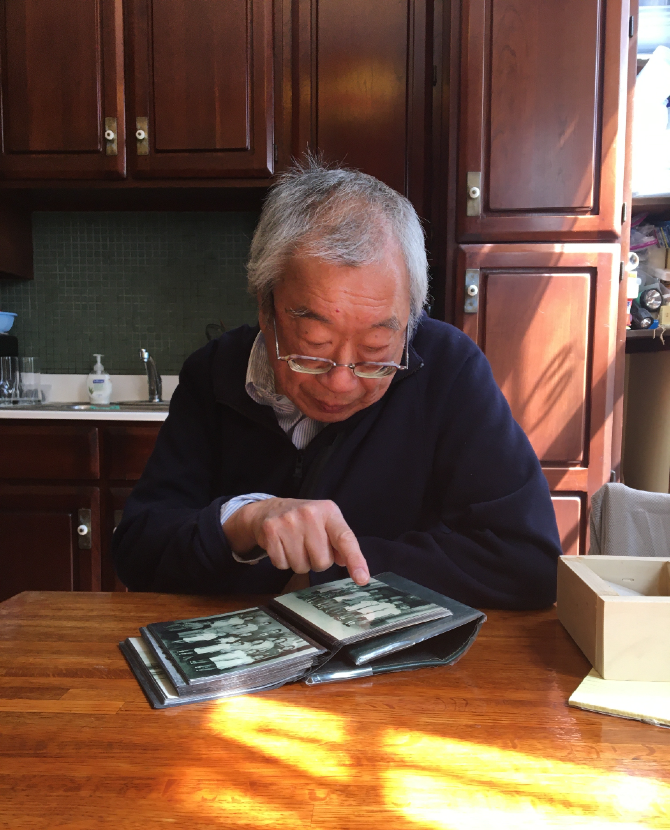 What is the most interesting story you've heard so far that has left an impact on you?
"There are just so many since we're doing 50 portraits. We had Monica and Ji He, a Korean American lesbian couple. Ji He's mother works at a spa—then we heard about the Atlanta shootings when these Asian women working at spas were all shot. We had Richard Chow, a taxi driver from Myanmar whose brother committed suicide because he couldn't pay his taxi medallion fee. I'm a big believer that every single human has a story. I think all of them have the most amazing stories; they're all so different and none of them are the same."
What do you miss most about Malaysia?
"Are you kidding? Food! Aside from that, it's the constant sunshine, warmth, happiness, and people. I miss just going to kopitiams; sitting with friends for hours watching football, and just talking with some uncle and aunty, and eating the best food. I took a lot of that for granted."
Watch the teaser for Ingrained NY:
View this post on Instagram
Find Ingrained NY on Instagram and Facebook. For more stories on culture insiders, click here.
| | |
| --- | --- |
| SHARE THE STORY | |
| Explore More | |