Stephanie Chai is one of the many inspirational women around us. This #BossGirl means serious business and her journey from a model and TV presenter to an entrepreneur is proof of that. And proof that she has a knack for it. Stephanie started Asia-Pacific travel booking site The Luxe Nomad with SGD$60,000 from her own savings in July 2012 but it actually wasn't her first foray into the digital startup scene—online portal Wedding Guide Asia was (2009 – 2015).
However, she launched The Luxe Nomad in Singapore instead of Malaysia as she felt the former had a more established startup investment community. Even so, it was a rough start. In the first month of the company's operation, they only made a total sale of SGD$2,000—including the one booking she made herself. She didn't hire an agency to help but relied solely on teamwork and Instagram. Then, she enlisted the help of her friends, who were also regional celebrities, by offering them a holiday to some amazing places in exchange for a review and photos on social media. Her next business strategy was expanding beyond flash sales and hotel bookings to offering luxury villas for hire. Today, they have 1,800 listings and has since expanded globally, with new properties added every month.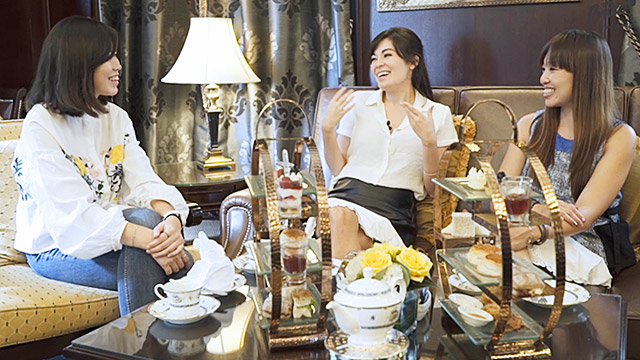 We took this jet-setting #BuroBossGirl to tea at The Majestic Hotel Kuala Lumpur in the BMW 318i Luxury to get to know more about her backstory and future plans. Watch the video below to find out what she has to share.
Tune in next Wednesday for the third episode of #BuroBossGirl. For more insights into Stephanie's daily life, follow her on Instagram or check out The Luxe Nomad for your next dream vacay stay.
Watch previous episodes of #BuroBossGirl:
#BuroBossGirl: Interview with PurelyB co-founder Jesrina Arshad
#BossGirl: Interview with FashionValet co-founder Vivy Yusof
#BossGirl: Interview with Entrepreneur Chryseis Tan
| | |
| --- | --- |
| SHARE THE STORY | |
| Explore More | |