We speak to Loh Ui Li, co-music director of the upcoming KLPac production 'Let's Rock' to find out
The Kuala Lumpur Performing Arts Centre (KLPac) is seeing out its 2017 concert season with a bang this year. A symphonic band, a rock band, three lead vocalists and a choir all on one stage? You better believe it. A rock concert like no other, Let's Rock is set to bring you classics from rock 'n' roll legends—think Queen and Guns N' Roses—as well as modern rock sounds from today.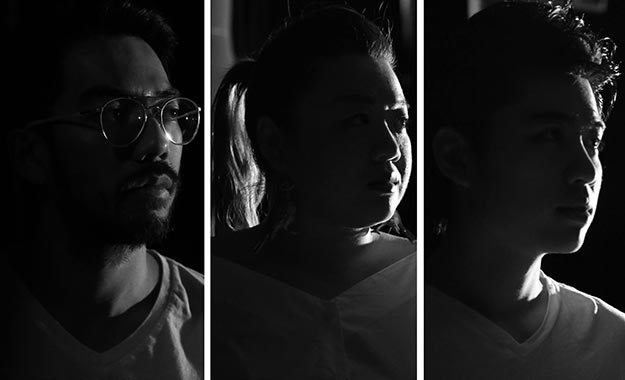 Headlining Let's Rock are three names that are no strangers to the local music industry: Fuad of Kyoto Protocol, Bihzhu and Nick Davis. Under the baton of Kevin Christensen, the singers will be joined by the KLPac Symphonic Band, a 4-piece band led by Loh Ui Li and the Young Choral Academy Chorus.
Check out the epic reportoire below: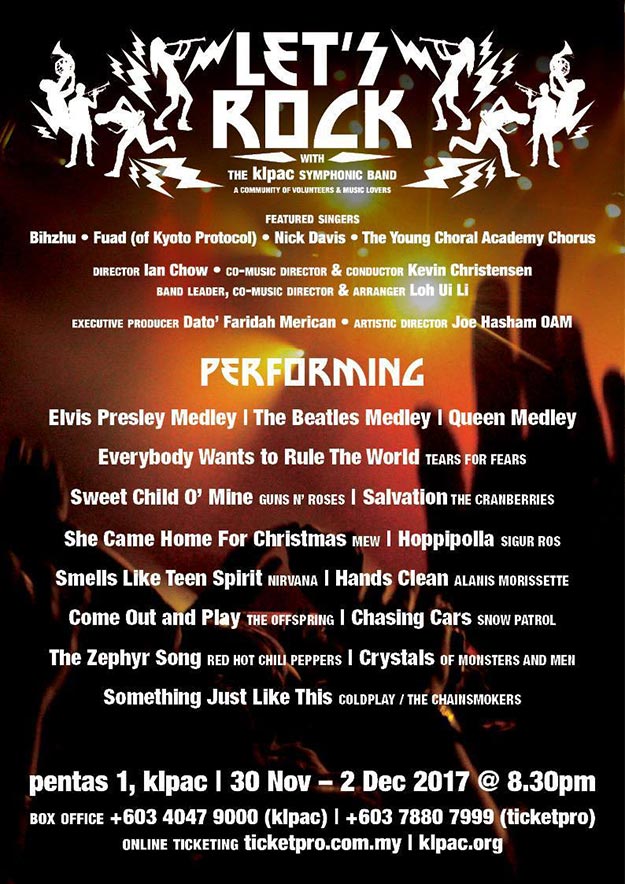 Besides playing the keyboard, Loh Ui Li also took on the roles of co-music director and music arranger for this production. So how exactly does one blend the classical leanings of a symphonic band with rock 'n' roll? Ui Li gives us the low-down: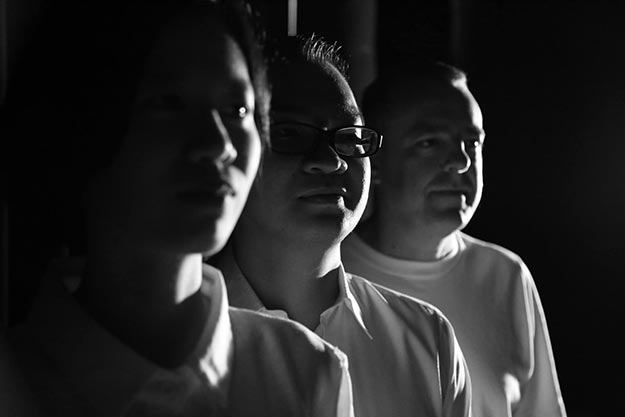 Tell us a little about yourself and how you got started in music.
"I'm a music composer and producer. Besides musicals and concerts, I also write music for jingles, albums and films. I started electone music lessons when I was four, graduated from the International College of Music (ICOM) with First Class Honors in 2012, and I've been living my dream making music ever since. "
The concept behind Let's Rock is quite unique, combining such different elements into one show. What were some of the first thoughts/feelings that ran through your mind when you were brought onboard the production?
"I was really excited! This is my first time working with the KLPac Symphonic Band, and it's been such an overwhelming experience arranging the music for 30 over musicians, with additional choir parts as well. It was a little stressful for me because of the time factor, having two other big projects at the same time. Churning out the scores for this concert took months, but it sure is worth it!"
A symphonic band and choir are definitely not the first things that come to mind when one talks about rock music. What was it like to arrange rock songs for this contrasting group of instrumentation?
"I had to do some research on the instrumentation, figuring out how to highlight the rock elements. I have attended the symphonic band's and choir's previous concerts before, so I know what they sound like—the challenge was to put them together, yet arranging the music to feature each section at different times. I really want to give the audience an epic rock concert experience where they can engage fully in the music."
What were some of your favourite songs to work on?
"My favourites were definitely the medleys—Elvis, Beatles and Queen. It's always fun to mash songs together, and I'm just so glad it's sounding great, especially with the choir because their parts can get pretty difficult!"
Was it daunting at all to take on such classics like Elvis Presley and Queen?
"It was definitely a challenge. For classics like these, you don't want to make the mistake of changing it up too much until it's unrecognisable, yet you want it to  sound fresh and exciting for the audience. I hope we pay a good tribute to these legends."
How did it feel to see your arrangements come to life in rehearsals?
"It was such an honour—I felt so touched and in awe of the music. You know the feeling when you've been working for months, and you finally get to see the results? Everyone sounded so amazing! The singers carried the song so well and the music was blending perfectly. It was great. Hearing the music played live is always the best part about being a music arranger. Bliss."
How has rock music influence your work as a musician? 
"I've been to a couple of rock concerts recently, namely Guns N' Roses and Simple Plan, and all I can say is that rock music makes you feel alive. At that moment, when you're in the crowd and everyone is singing along and just feeling the music... man, it's just inspiring! Music really brings people together. Rock music especially speaks alot about current issues—people, politics, etc. and you can relate to it. As a musician, experiences like these just keeps you going, wanting to do better and make greater music."
What is your favourite rock band of all time?
"Guns N' Roses!"
'Let's Rock' will run at KLPac from 30 November until 2 December 2017. For ticketing and more information, visit klpac.org or call 03-40479000.