---
What makes me happy?
Food and watching Trevor Noah makes me happy. I found back my love for cooking, so I have been doing a lot of that lately—I guess it's a form of stress relief. I have also been watching Trevor Noah's social distancing show daily and it perks me up at the beginning of the day.
I think Trevor Noah should run for President.
A book that makes me smile
Does reading the Ministry of Women & Family's advice for women during the MCO movement count?
Well, if it's a book, then it will have to be Bossypants by Tina Fey.
A song that makes me smile
Boys by Charli XCX. Why you ask? Because it's about boys, what else is there? Sometimes all it takes is just listening to some bubble gum pop to perk you up.
Oh, and if I want some nostalgic house music, I will go to Spotify and hop onto my friend's DJ Spenda playlist. It makes me feel like I'm back in the good old house music days.
Netflix shows to watch that never fail to cheer me up
Brooklyn Nine Nine. "It's the NINE NINE!" It's so stupid but so good.
Friends. This hits you every time, even if you have watched it over and over (and over) again; and who doesn't have their best of Friends moment? Everyone has at least one. Watching reruns of Friends is like having hot chocolate and marshmallows on a rainy day.
Rupaul's Drag Race—because everyone need a little fabulous in their lives.
Modern Family. Because every family is not normal and for a little while, you can just escape into theirs.
Elite. There are hot Spanish boys and girls running around, and they also have hot dads. Yes, you heard me—the dads in this show are rich and my age—so yes, lots of eye candy and all of sudden, it makes me want to learn Spanish.
Feel-good movies to watch when I'm feeling down
I have three top favourites—they don't make them like these any more. I feel a lot of the new comedy movies are just hit and miss, so here are the ones that really make me LOL because their chemistry in it is priceless:
Go-to Instagram accounts for a pick-me-up
@ginayashere, @lesdogggg, @hirziofficial—their updates are hilarious and I do love their comedy too!
Happy foods
Chocolate and ice cream. How can you go wrong with those two? Oh, and please throw in a chocolate cake—it will just make things so orgasmic.
Happy Hour drinks—non-alcoholic (and alcoholic)
Ice honey lemon. It gets me all the time. Also, try watermelon and lychee juice with some ice. It's super yummy.
Otherwise, it's single malt whiskey with ice.
What I do when things feel overwhelming
Skip a shower, turn on the air-conditioning, go under the comforters, Netflix and binge on snacks.
Here's an inspirational quote, written by me
The funny version:
Sometimes life teaches you lessons so you can learn from them, but somebody better tell life that I don't like repeating classes.
The serious version:
The most powerful weapon you can have is laughter. Think about it. Laughter can make you forget, heal a broken heart, make friends out of enemies but more importantly, when everything is taken away from you, you will still have your laughter. Use it the right way and it can save not only your life but your sanity too. So laugh.
ASMR—A Joanne Kam original
Take a break, play the clip below and close your eyes for a therapeutic track like no other: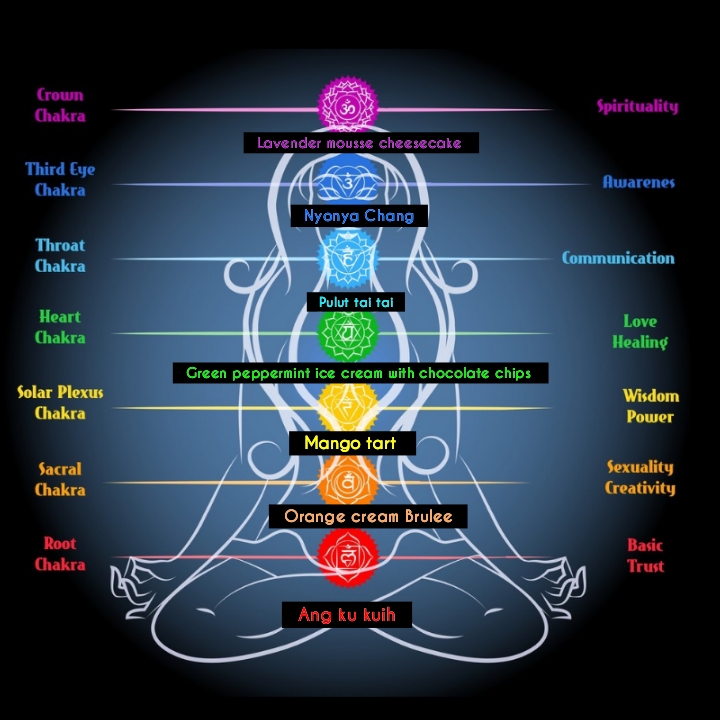 Profile
---
Joanne Kam Poh Poh
Comedian
Few do not know the name 'Joanne Kam Poh Poh'. The many that do, know her as Malaysia's most famous female comedian. The nation's Queen of Comedy is especially known for her wicked sense of humour with a generous topping of risque and honesty. 
For more of Joanne's comic relief, catch her on FB Live with Bibi Kay Poh and Steven Bones (every Wednesday and Saturday, at 10pm) or in the new web (parody) series, Singapore Anti-Social by The BenZi Project on YouTube.