It's Christmas, the most wonderful time of the year—a time of celebration and festivity. Whether you're celebrating it as a religious festival or simply as a secular fete, this season might be one of the most celebrated holidays around the globe. Yuletide traditions are extremely diverse, but nonetheless share traits that involve lights, hope, and guaranteed loads of joyous fun.
1. Sweden
View this post on Instagram
Remember the saying 'the bigger, the better'? Apparently, someone in Sweden took it quite literally. Back in 1966, Stig Gavlén, an advertising consultant living in Gävle, came up with the idea of surprising the town with a 13-metre high, seven-metre long yule goat that weighs a whopping 3,600 kilograms. However, someone had yet another "brilliant" idea to burn down the gigantic goat each year. As of December 2019, the statue that is made from hay had been damaged 37 times.
2. Japan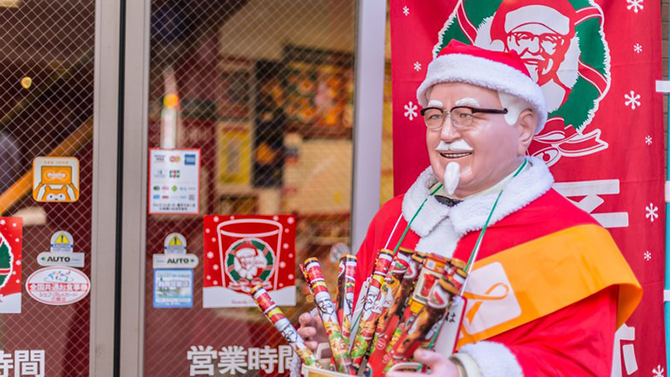 Image: Culture Trip
Although Christmas isn't a big deal in Japan, people there have managed to glean interesting and quirky ways to celebrate. Akin to turkey's importance during Thanksgiving in the USA, Japanese families feast on Colonel Sanders' Kentucky Fried Chicken on Christmas Day. The tradition started in 1974 after a successful marketing campaign called "Kurisumasu ni wa kentakkii!" (Kentucky for Christmas!) was launched. The fast food franchise has maintained its Yuletide popularity ever since then. Talk about marketing done right!
3. Austria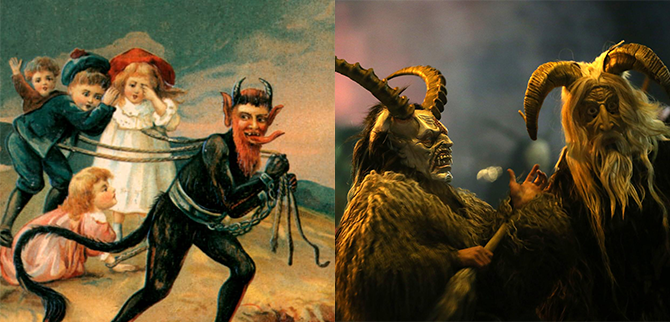 Image: History | National Geographic
If you think that not receiving gifts after being on Santa's naughty list was bad enough, Austrians have taken it to the next level. A frightful creature by the name of Krampus—a half-goat, half-demon monster—is perhaps the antithesis of Santa, depicted to discipline disobedient children. Known today as Krampusnacht (Krampus night), young men dress up as the demon-like creature to frighten children at their homes. Kids, this is why it's important to make it to the nice list every year.
4. Norway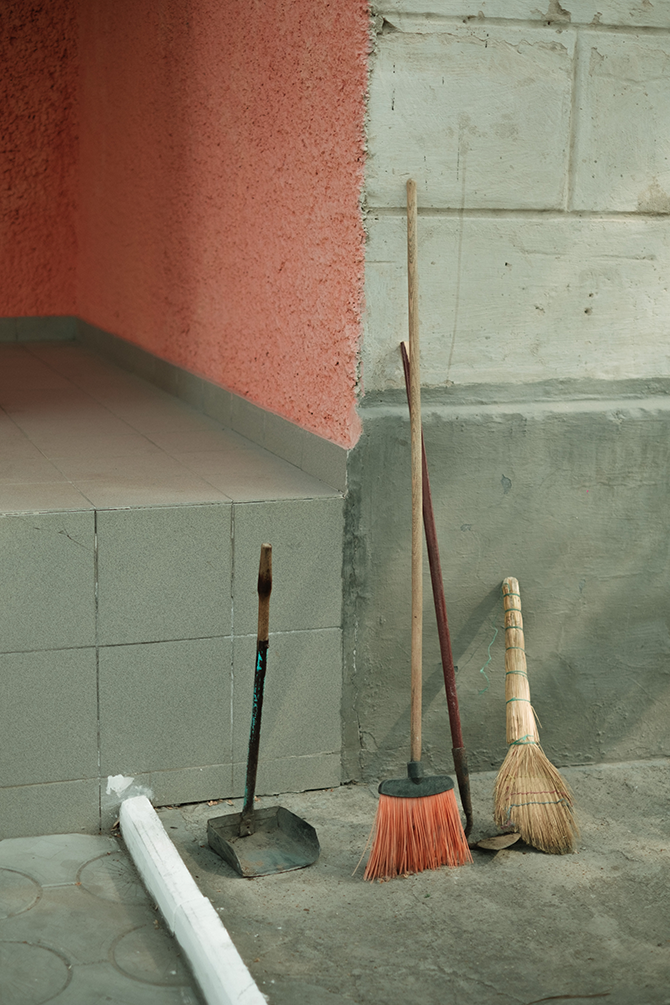 Image: Unsplash | Karen Grigorean
Similar to the Asian superstition of hiding all cleaning equipment during the Lunar New Year, Norwegians do the same during the night of Christmas—most will hide the brooms in the house. This is mostly influenced by a tradition that dates back to centuries ago, when people believed that witches and evil spirits will roam around town looking for brooms to steal.
5. New Zealand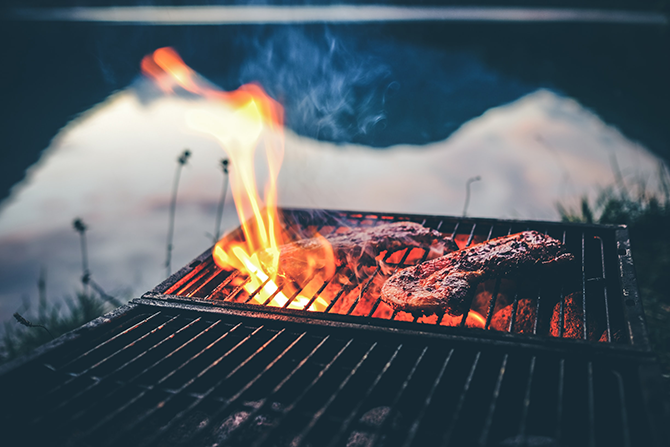 Image: Unsplash | Philipp Kämmerer
Who would have thought that a barbecue cookout is synonymous with Christmas? In New Zealand, Kiwis do exactly just that. The Christmas tradition down south centres around a grill, and families and friends would usually gather for a cookout on the deck with a feast of turkey, ham, and roast potatoes. Instead of putting up a Christmas tree (traditionally pine/fir) in the living room, New Zealanders have the Pohutukawa—a coastal species that blooms crimson flowers in December. The blossoming of these flowers in December and January has inspired its alternative common name as the 'New Zealand Christmas tree'.
6. Denmark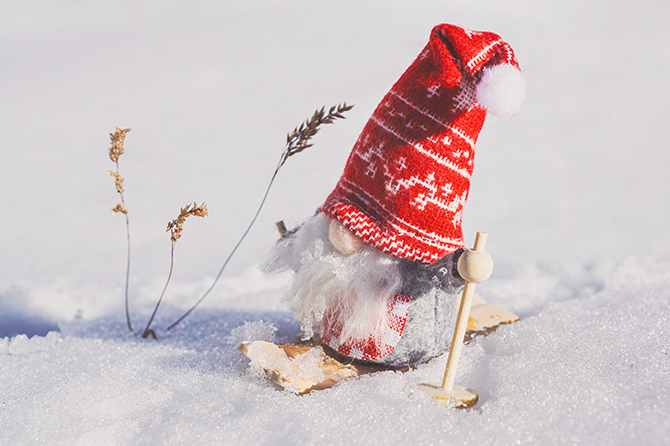 Image: Pexels | Susanne Jutzeler
Instead of leaving Santa Claus cookies and milk by the chimney, the Danes leave julenisse a bowl of toothsome risalamande—a Danish rice pudding mixed with whipped cream, sugar, and almonds. Julenisse is a cute little gnome with a long, grey beard and a pointed red hat pulled down to his pear-shaped nose—or simply put, a Christmas elf. This mischievous creature visits houses during the Christmas season to leave candies or ornaments for children to find in the morning.
7. Philippines
Image: Archipelago
Christmas is a holiday that is often associated with lights, besides Diwali of course. It's the time of the year where you walk around malls and the streets to find it brightly illuminated with twinkling lights, and in the Philippines, they have just taken it to a whole new level. Every year, the Ligligan Parul Sampernandu—also known as the Giant Lantern Festival, is held in the city of San Fernando. The parol (lanterns) symbolises the Star of Bethlehem that guided the Three Kings to the manger, and also represents the victory of light over darkness.
For more things merry and jolly, click here.
| | |
| --- | --- |
| SHARE THE STORY | |
| Explore More | |