Not sure what to get someone who's fashionable and cultured? Or, perhaps you're the stylish person looking to treat yourself to a good read. Here are our bookish gift recommendations for every style lover and reader!
1) Miss Dior by Justine Picardie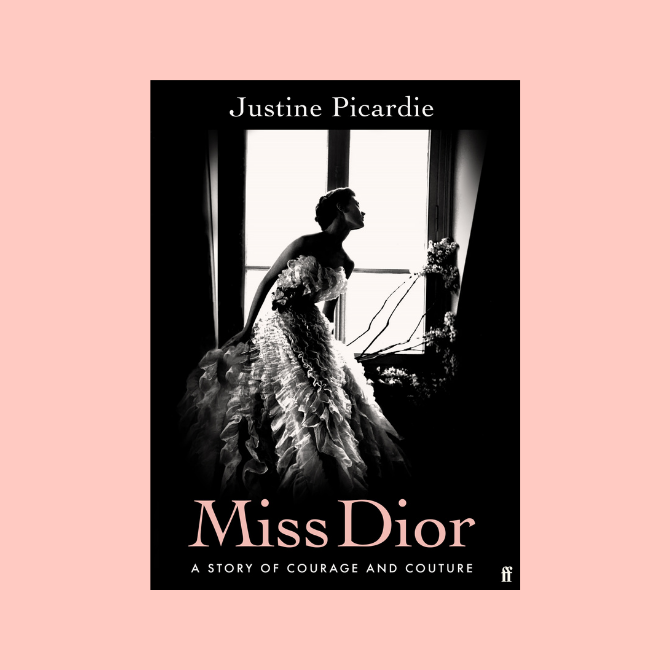 For: The Dior addicts
Anyone who has heard of haute couture fashion house Dior knows of the iconic Miss Dior perfume that enjoys a long-standing reputation as one of the most popular fragrances on the market. True Dior admirers would also be familiar with the Miss Dior dress and its various interpretations through the seasons since its initial creation in 1949. Like many of the greats, Christian Dior had a muse by his side whose essence still resides at the heart of many of his most remarkable designs. This book introduces the lesser-known story of the enigma behind many of Monsieur Dior's creations: his younger sister, Catherine Dior. Justine Picardie unfolds an intimate and emotional tale of courage, love, and passion behind this exceptional and influential figure in Dior's history, highlighting the close relationship between the original holder of the Miss Dior nickname and her brother, and paying tribute to her zealous and inspiring involvement in the French Resistance. Spanning across 380 pages, this book is sure to please the special Dior enthusiast in your life.
Purchase the book here
2) Grace: A Memoir by Grace Coddington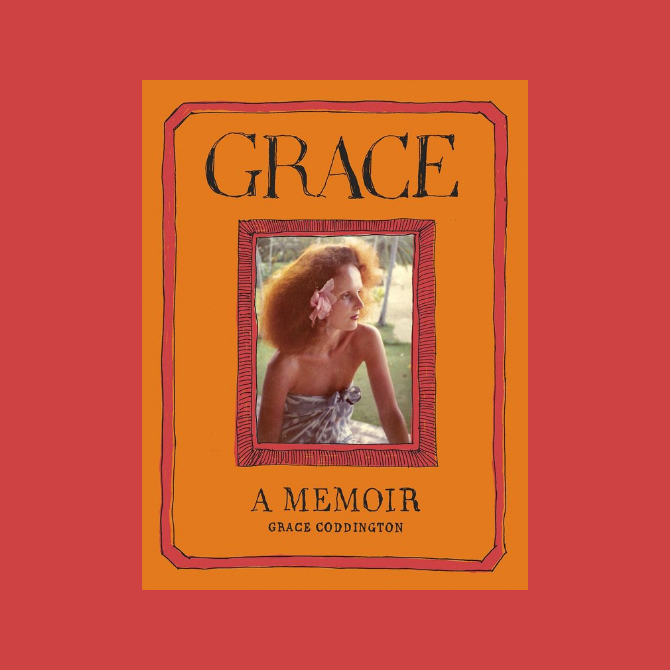 For: Followers of Vogue and magazine collectors
Former senior fashion editor for British Vogue and creative director of American Vogue, Grace Coddington's memoir provides an intriguing and dazzling read into the force behind some of Vogue's most iconic compositions. Readers are brought on a tour through Coddington's 50 years in the fashion industry: her early modelling years, her work for British Vogue in the 1960s, and her transfer to American Vogue in 1988. Grace introduces the designers, models, hair and makeup artists, photographers, and celebrities that have been at the core of her signature work. The book also opens a window into the icon's personal life, from the car crash that nearly derailed her modelling career, her two marriages and 30-year romance with Didier Malige, her sister's untimely death, and her relationship with Vogue's renowned editor-in-chief Anna Wintour. Delightfully accentuated by a collection of vintage photographs and the author's own pen-and-ink illustrations, the memoir is the perfect gift for anyone you know who lives and breathes the golden age of fashion magazines.
Purchase the book here
3) The Battle of Versailles: The Night American Fashion Stumbled into the Spotlight and Made History by Robin Givhan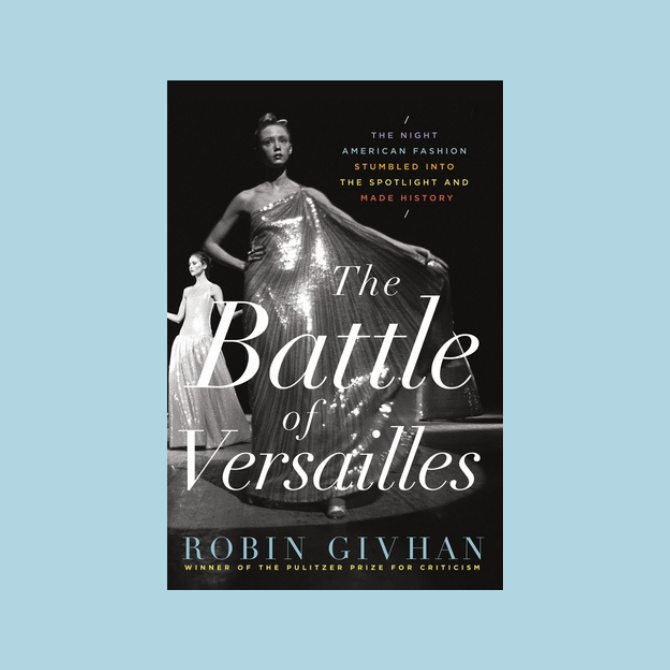 For: The fashion historians
As one of the most pivotal moments in the legacy of American fashion, the 1973 fashion show held at the Palace of Versailles is guaranteed to whisk your history-loving fashionista off to a spectacular evening full of glitz, glamour, and competition. Meticulously told through the words of Pulitzer Prize-winning author Robin Givhan, The Battle of Versailles recounts the night five top American designers—Halston, Oscar de la Renta, Anne Klein, Bill Blass, and Stephen Burrows—went head-to-head against five of France's best: Hubert de Givenchy, Yves Saint Laurent, Marc ­Bohan, Emanuel Ungaro, and Pierre ­Cardin. A range of figures from all levels of the glitterati graced the fund-raiser-turned-fierce-competition; from models and performers like Liza Minelli and Josephine Baker, to the likes of Andy Warhol and Princess Grace of Monaco. This book recounts the night American designers managed to capture the essence of the modern woman in fashion, and rise through international ranks to meet their French counterparts at the peak of global fashion and taste-making.
Purchase the book here
4) The House of Gucci: A Sensational Story of Murder, Madness, Glamour, and Greed by Sara Gay Forden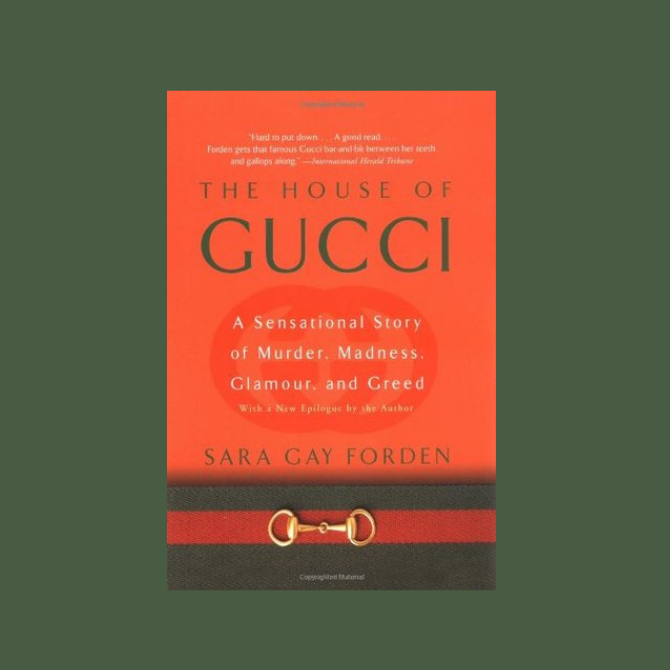 For: The Gucci lovers, or the Lady Gaga fans
Fashion, luxury, scandal, and murder—this book has a little something for all. With the blockbuster film starring Lady Gaga and Adam Driver set for release on 24 November, Sara Gay Forden's thoroughly researched book on the murder of Maurizio Gucci, and the fiery tensions that revolve around the Gucci name and dynasty, is the perfect read to get invested in. Grandson of the Gucci label's founder, Guccio Gucci, and one-time head of the fashion house, Maurizio Gucci was fatally shot by a hitman on 27 March 1995. His ex-wife Patrizia Reggiani would later be sentenced to 29 years in prison for arranging her ex-husband's murder. The House of Gucci tells the story of the couple's relationship and divorce, in addition to the family's cut-throat reputation and work in relation to the famous fashion house. If you're searching for a gift for someone who adores Gucci, or if you have a loved one who has not stopped saying "Father, Son, and House of Gucci" since trailers for the upcoming movie were released, then this book is the ideal gift for that special person.
Purchase the book here
5) Dapper Dan: Made in Harlem by Daniel R. Day & Mikael Awake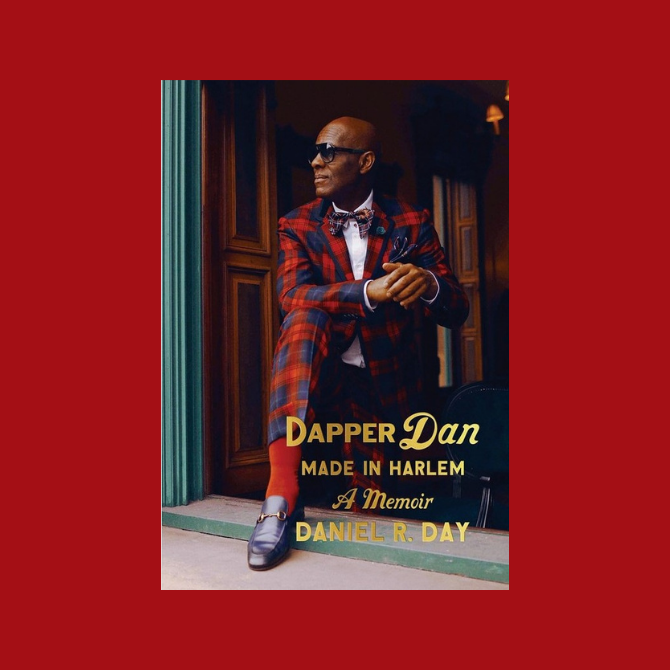 For: The streetwear devotees
Daniel Day, popularly known as Dapper Dan, is commonly hailed as the pioneer of the high-end streetwear style that we all know and love today. Known throughout pop culture for his customised clothing boutique in Harlem that created "knock ups" (as Day lovingly called them) of Gucci, Fendi, Louis Vuitton, and MCM clothing, Day's memoir reveals the hardships and obstacles the legendary designer and couturier had to go through before striking gold in the fashion industry. With assistance from writer Mikael Awake, Day tells readers stories of his childhood and family, his life in Harlem's diverse and ever-evolving streets, his battle with addiction, and devotion to his craft even in the face of lawsuits and violent confrontations. Part high-stakes fashion story, part personal coming-of-age tale, Day's memoir is imbued with strong messages of love and appreciation for Black culture, hip-hop, and revolutionary creativity and style. Know someone who's all about luxury streetwear, cultural appreciation and education? Then this is the perfect gift idea for them.
Purchase the book here
6) The Vanity Fair Diaries: 1983 – 1992 by Tina Brown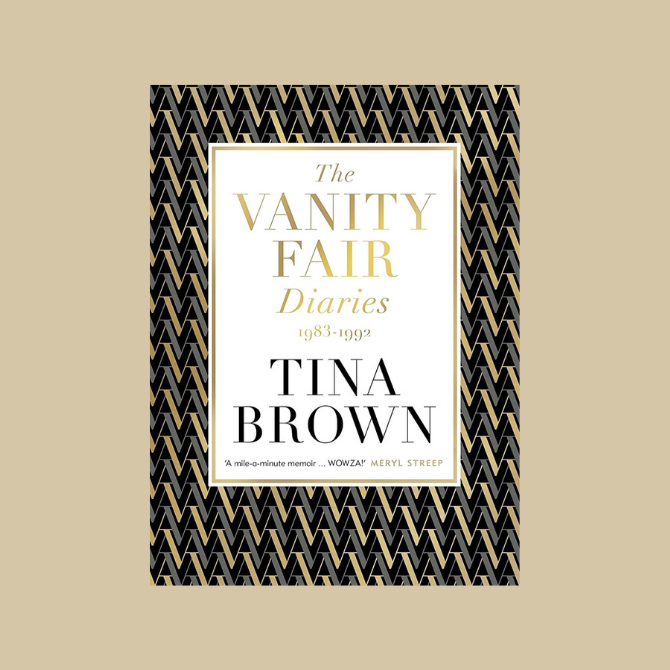 For: The (aspiring) fashion/pop-culture editorialist
Have someone in your life working or planning to enter the realm of fashion or pop-culture journalism? Here's a fun bookish gift for them: The personal diary entries of former Vanity Fair editor-in-chief Tina Brown chronicalising her eight years with the publication. Devilishly entertaining and a little gossipy, Brown's diary entries tell a story of a young English journalist summoned to revive Conde Nast's struggling fledgling flagship, Vanity Fair. Thrown into the shark tank that is the New York City media industry, Brown's book gives readers a look into the ruthless politics and backstabbing environment at one of the world's top stakeholders in fashion journalism. This book serves as a backstage tour to some of Vanity Fair's most successful ventures and its rise to prominence, from coverage of the marital meltdown between Princess Diana and Prince Charles, to the cover of a naked and very pregnant Demi Moore that became the most talked-about magazine cover of 1991. Complete with Brown's personal touches and humorous story-telling, this book is sure to make for a satisfying and exciting read.
Purchase the book here
For more holiday gift guides, click here
| | |
| --- | --- |
| SHARE THE STORY | |
| Explore More | |