Culture
Pop Culture Catch-Up: Halsey, Ariana Grande and others joined the #BLM protests, a K-pop star was harassed for her "offensive" stage name and more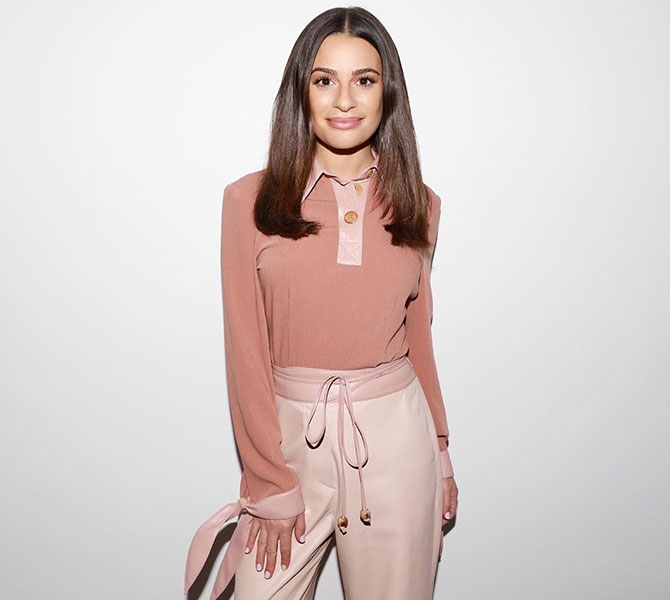 Hello, pop culture vultures! Here's another round-up of the latest news in the entertainment circle you might have missed:
Halsey, Yungblud, John Boyega and other celebs spotted on the streets in #BlackLivesMatter protests
When celebrities use their huge platforms to donate and speak out about social injustice, it's always a welcomed action—but even more so when they too take to the streets as seen in the recent George Floyd protests. While protesting, Halsey and Yungblud were pepper sprayed and shot with rubber bullets by cops but that didn't stop the Be Kind artist to practise what she preached and continued to help others by providing medical aid.
John Boyega is also another up-and-coming star who is currently very active on social media about racial injustice and police brutality. In London, he was seen leading the protests with an emotional speech to the crowd, despite the possible backlash he might receive from Hollywood.
Other celebrities who took part in similar protests include Cole Sprouse (who revealed he was arrested and incarcerated for 14 hours during the protests), Ariana Grande, Zoe Kravitz, Ben Affleck and Ana de Armas; as well as Keke Palmer who convinced the National Guard on the scene to kneel with protesters.
Lea Michele exposed for making Glee cast mate's life a "living hell" during the show
The recent social unrest across America has also brought out deeply repressed emotions and behaviour that people are now more confident to reveal. Such was the case when Glee season 6 star, Samantha Ware exposed Lea Michele for her racist actions that have gone on for too long.
Ware felt the need to speak out after seeing Michele's tweet about the killing of George Floyd. In her tweet, she revealed that Michele exhibited racist micro-aggressions to her, even going as far as to threaten that she would "sh*t in her wig"—and this is not just a one-off incident. Since then, other Glee stars have come out in support of Ware with shocking stories of their own.
The tweet was followed by other instances of Michele's racism from Dabier, RuPaul's Drag Race alum Willam Belli (who was a special guest star on the show) as well as a revealing sipping-tea GIF from Amber Riley (who played Mercedes):
Lea Michele posted an apology on her Instagram on June 4 though most comments still state that her tone was dismissive and felt she was apologising for being "perceived" as racist, but not actually so.
Uh oh, Carole Baskin just won over Joe Exotic's zoo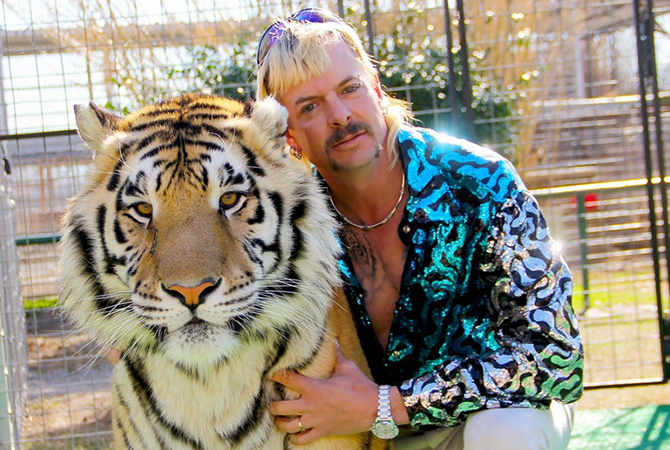 In a shocking twist that no one saw coming, Carole Baskin has taken control over Joe Exotic's zoo. If you remember the absolutely crazy documentary, Tiger King, that aired on Netflix depicting the rivalry between the two cat owners, this news is huge. From the documentary, it was revealed that Carole Baskin was suing Joe Exotic for trademark copyright claims and ended up winning the lawsuit for $1 million.
As we know, Joe Exotic is currently in jail and he put his zoo under the name of his then-business partner, Jeff Lowe. The judge considered this a fraudulent action and due to Joe Exotic's incapability to pay Baskin the $1 million that he owed, the court has now granted Big Cat Rescue Corp ownership over the zoo. However, Lowe will still be able to keep the animals as Baskin is only taking over the 16-acres of land. In a chilling statement to TMZ, Lowe said,
"We have long anticipated that the judge would eventually undo the 2016 land transfer…Considering [Carole] spent approximately $2.5M chasing her $1M judgment, we congratulate her on her new acquisition of 16 acres in rural Oklahoma. The possibility of human remains being buried on this land should make her feel right at home."
Yikes, we are truly speechless at the shade.
Twice gives us More and More in their latest bohemian-themed comeback
National sweethearts, Twice are back with a brand new EP, More & More which that contains seven exciting songs fit for the summer. In the music video, the nine members don vibrant tribal and Aztec-inspired clothes, looking like they're ready for a Coachella concert.
In their new title track, Twice seem to be experimenting with new sounds as they foray into the tropical house-dubstep tinged beat drop, a more mature vibe compared to their previously known cute aesthetic. We have a feeling this will be yet another popular dance for k-pop dancers to learn, if the hard-hitting dance break wasn't evident enough. Stream their latest EP here.
And liftoff! Did you catch Elon Musk's SpaceX launch?
The tech-mogul has done it again—just this Wednesday, the monumental SpaceX launch was successful in deploying its first-ever satellite with a deployable sun visor. The visors are designed to solve the issue of solar light reflecting from the spacecraft and impeding space observation from Earth.
So far, SpaceX has conducted eight successful launches with the most recent one deploying 60-internet beaming satellites, bringing SpaceX's constellation to approximately 500 in the orbit. The aim of SpaceX is to provide internet access all over America, including rural areas for prices previously only available to urban customers.
K-pop star lashes out in anger over Malaysian netizens making fun of her stage name
South Korean dancer and artist, Babi is from the girl group Fly With Me. When Malaysians discovered that there was a K-pop star with such a name, Babi's Instagram comments were flooded with hateful messages asking her to change her "offensive" name and even calling her the "most beautiful pig in the world".
After weeks of harassment, Babi posted on Instagram on June 3 angrily expressing that she no longer wants to know about Malaysia and its language due to the rude behaviour shown by commentators.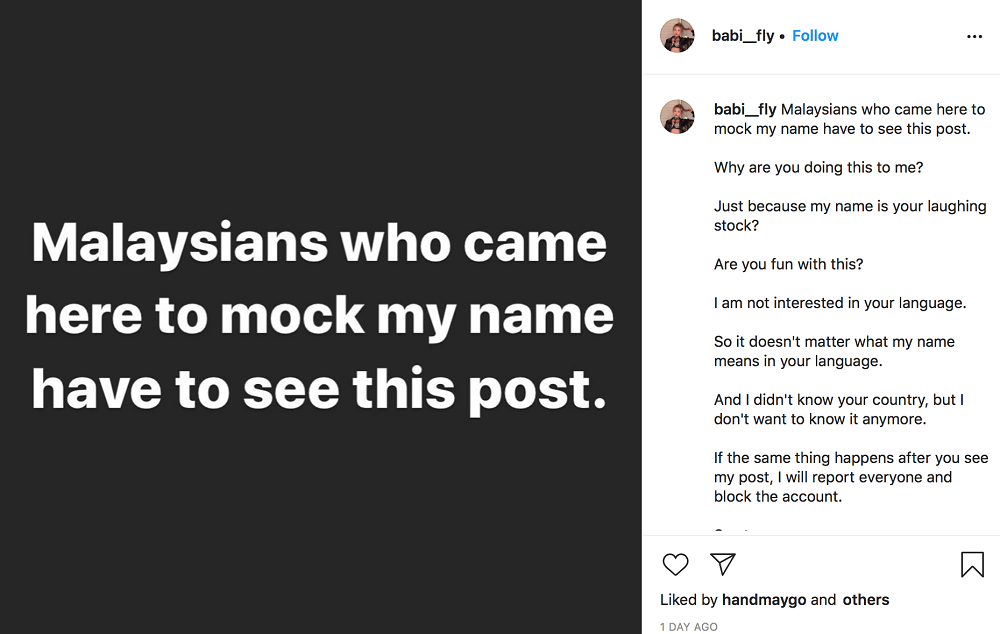 Babi, whose real name is So-Young, has since deleted the post but it was a good enough wake-up call to Malaysian netizens who once again flooded her latest posts but this time, with heartfelt apologies.
| | |
| --- | --- |
| SHARE THE STORY | |
| Explore More | |