Get comfy and grab your favourite snack because you're in for a treat with May's watchlist
This month, dive into The Upside Down with the characters of Stranger Things, investigate reports of a mythical serpent in a small village in Essex, catch up on the latest gossip with the stars of Bling Empire, and more.
Stranger Things Season 4
When and where: 27 May 2022 on Netflix
Watch if: You have been waiting to unveil the secrets of Hawkins
Starring: Millie Bobby Brown, Finn Wolfhard, Winona Rider
The long-awaited new season of Stranger Things is finally inching closer to the top of our Netflix list. This season takes us six months after the intense Battle of Starcourt in Hawkins, where Eleven and her close-knit group of friends are now separated. However, while navigating the complexities of high school and teenagehood, they are closer than ever to unravelling the answers to the gruesome mysteries that have transpired in their town.
The Essex Serpent
When and where: 13 May 2022 on Apple TV+
Watch if: You're a fan of Tom Hiddleston, mysteries, and mythical creatures
Starring: Tom Hiddleston, Claire Danes, Luke Dillane
Based on the bestselling novel by Sarah Perry, The Essex Serpent tells the story of a recently widowed woman, Cora Seaborne, who moves to a small village in the countryside of Essex to relish in her newfound freedom from her abusive husband. There, she develops a burning interest to investigate a local mythical sea dragon that is rumoured to have returned to the village.
Eve
When and where: 26 May 2022 on TvN (Astro CH 395)
Watch if: You have been waiting for Seo Ye-Ji's comback from hiatus
Starring: Seo Ye-Ji, Lee Sang-Yeob, Park Byung-Eun
After a year-long hiatus, Seo Ye-Ji returns with her latest series, Eve, portraying the alluring Lee La-El who experienced the sudden and wrongful death of her father as a child. Following the tragic incident, she's spent the past 13 years carefully plotting her revenge scheme to take down the culprits responsible for her father's death.
The Sound of Magic
When and where: 6 May 2022 on Netflix
Watch if: You enjoy fantasy K-dramas with whimsical musical numbers
Starring: Ji Chang-Wook, Choi Seung-Eun, Hwang In-Youp
The Sound of Magic focuses on Yoon Ah-Yi, a high school student who is left alone with her sister after their parents had fled home due to unpaid debts. Left with nothing, Ah-Yi grapples with the hardships of societal expectations and her poor financial situation. One day, she meets a mysterious magician at an abandoned amusement park who takes her on a journey to indulge in the fantastical world of magic.
Bling Empire Season 2
When and Where: 13 May 2022 on Netflix
Watch if: You enjoy reality TV
Starring: Kim Lee, Christine Chiu, Kevin Kreider
Bling Empire returns to Netflix with a second season, once again filled with luxury, glamour, and scandalous dramas. Described as real-life Crazy Rich Asians, Bling Empire gives us a glimpse into the extraordinary world of Los Angeles' wealthiest Asian socialites. This season, the cast will bring us along on their wild ride of relationship issues, fertility, marriage, and more. 
Clark
When and Where: 5 May 2022 on Netflix
Watch if: You're a fan of Bill Skarsgård and true crime
Starring: Bill Skarsgård, Isabelle Grill, Vilhelm Blomgren
Clark is a biographical series based on the notorious Swedish "celebrity gangster", Clark Olofsson, who is known for giving Stockholm Syndrome its name. This series brings us on a rollercoaster journey of Olofsson's crimes, the details of his personal life, and the manipulation of his victims.
Women of Wild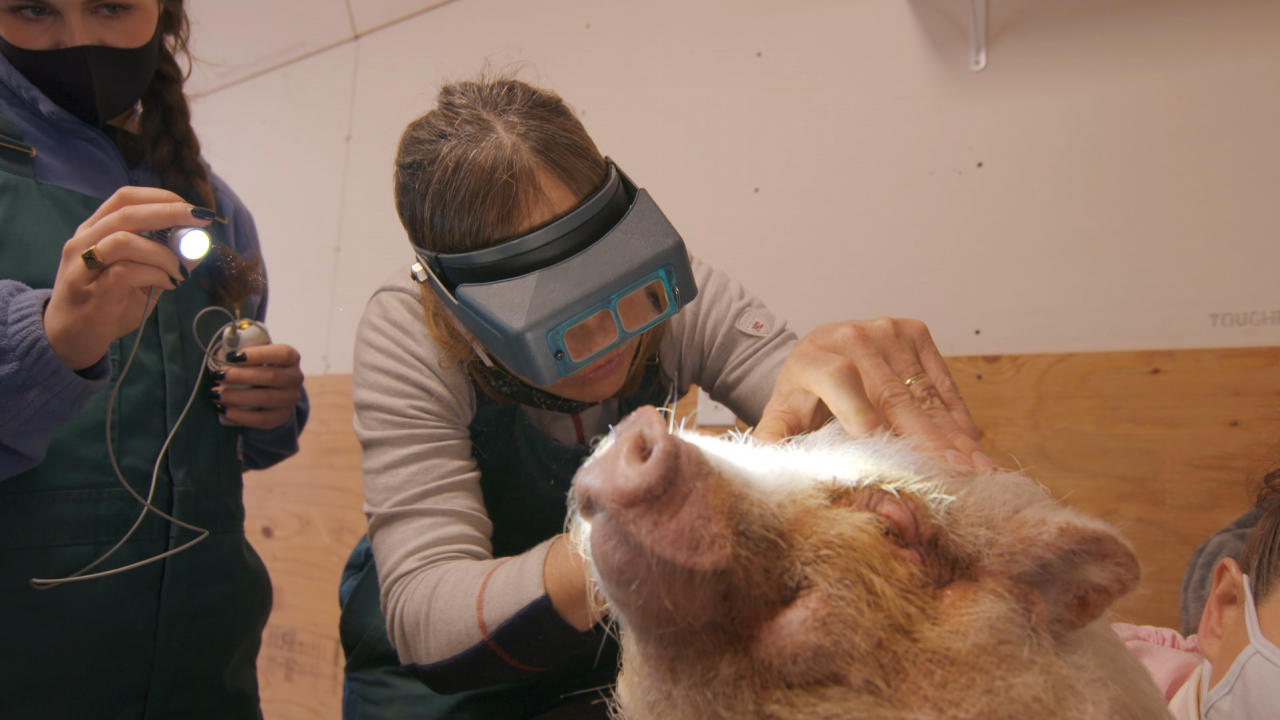 When and Where: 7 May 2022 on NatGeo Wild (Singtel CH 207, Starhub CH 413), (Astro CH 550), (Skycable CH66 SD | CH193 HD)
Watch if: You enjoy immersive and educational nature-based documentaries
This May, NatGeo Wild celebrates female power with the changemakers in Women of Wild—a documentary series featuring women who have dedicated their lives to making the world a better place for animals.