Film, TV + Theatre
9 Best Tom Hanks movies to watch him flex his acting chops, from rom-coms to action flicks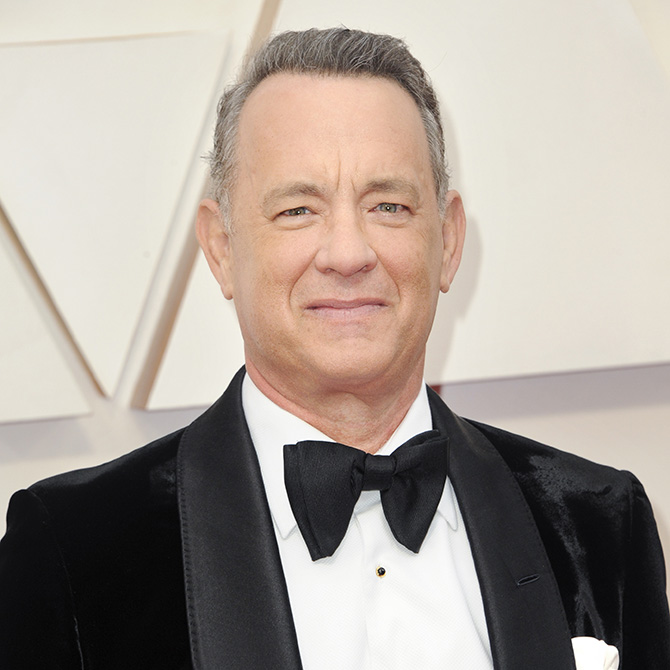 Tom Hanks, one of Hollywood's most recognised yet humble actors, turns 65 this year on 9 July! To say that he's taken on many different acting roles is an understatement. To borrow his famous line from Forrest Gump, Hanks' filmography can be likened to a box of chocolates: You never know what sort of role you'll see him in, as he's that versatile.
Hanks has transformed himself from a plane crash survivor stranded on a deserted island on Cast Away to a war hero in Saving Private Ryan. This talent to immerse in diverse roles has brought him numerous accolades, including two Academy Awards, seven Emmy Awards, and four Golden Globe Awards.
His dedication to the craft is commendable. For Cast Away, the screen legend gained and lost weight to accurately depict healthier and scrawny versions of the same character. The whole process took many months as Hanks had to undergo three body transformations.
His acting debut, however, wasn't in films but on stage in a theatre production of The Taming of the Shrew (he played Grumio). His first movie role came three years later, in 1980, when he was cast as a minor part in the horror film He Knows You're Alone. His perseverance paid off when he landed leading roles in a series of well-received comedies, such as Splash, Bachelor Party, Big and A League of Their Own.
Not only is Hanks regarded as one of the best actors in Hollywood, he's also known to be one of the nicest celebrities. In addition to his many movie roles, he's also beloved for being a Dad-like figure. The cool sort, who's warm and witty. There are many heart-warming stories of people encountering the actor and having nothing but nice things to say about it.
When Hanks found a lost student ID in 2015, his tweet on it launched a search for the owner, Lauren. All's well that ends well, as Lauren—who learnt of her internet fame in an email from her professor—appeared on Good Morning America to talk about the events that transpired.
To celebrate the incredible actor, take a walk down memory lane with nine iconic Tom Hanks movie roles to watch if you haven't—or to rewatch because they're worth the time. These are not in any particular order, and he definitely has many more great movie roles than just the ones here!
Apollo 13 (1995)
Movies are one way to "travel" right now when doing it physically isn't possible. This space flick recalls the events of the Apollo 13 mission that nearly became a tragic disaster. Tom Hanks plays Jim Lovell, one of the astronauts on board the spacecraft, along with castmates Kevin Bacon and Bill Paxton. Fun fact: The film popularised the quote "Houston, we have a problem".
Big (1988)
In this movie, a young boy, Josh Baskin, magically transforms into a full-grown adult overnight after wishing for it. Hanks plays this man-child character who must then navigate through adulthood and all its ensuing confusion. Hanks nails the intricacies of playing a child in an adult's body with aplomb.
Bridge of Spies (2015)
Based on true events, Bridge of Spies is set during the Cold War. In this fraught setting, the United States and Soviet Union are negotiating the release of a U.S. Air Force Pilot and a Soviet KGB spy respectively. James B. Donovan, an insurance lawyer portrayed by Hanks, is entrusted with this intense exchange between the two nations.
Sleepless in Seattle (1993)
One of Hanks' most famous rom-com movie roles, Sam Baldwin tugged on heartstrings in Sleepless in Seattle. After losing his wife to cancer, the widower relocates with his son to Seattle in an attempt to overcome their grief. Here, an unexpected romance is kindled across two cities when he goes on radio to talk about his late wife. We highly recommend this for date night, whether you're physically together or in an LDR. Just get some tissues ready; popcorn optional.
Forrest Gump (1994)
If you can only watch one Tom Hanks film—although short of an apocalypse, there's no reason for this—let it be Forrest Gump! Despite having seemingly low intelligence, our titular protagonist holds firm to his values throughout his many incredible adventures. With an accurate historical timeline including the Vietnam War, Watergate scandal and Hurricane Carmen, Forrest excels in every way possible by seeing the world through a mind where no boundaries exist.
Saving Private Ryan (1998)
Loosely inspired by the real-life case of Sergeant Frederick Niland, this World War II epic highlights the turmoil, desperation, and hope during times of conflict. Rather than focusing on the brutality of war, director Steven Spielberg chose to tell the tale of an American soldier's rescue. Hanks' powerful performance as Captain Miller can be attributed in part to the powerful emotions that come with a plot filled with intense violence and emotions.
Captain Phillips (2013)
In this gripping account of a 2009 hijacking of the containership Maersk Alabama, Captain Phillips delves into the complex factors driving Somalian pirates into a web of crime. The movie transcends violence to evoke empathy and compromise between both parties involved. For his heartfelt portrayal of Captain Phillips, Hanks landed a Golden Globes nomination for Best Actor in a Drama.
A Beautiful Day in the Neighborhood (2019)
Tom Hanks stars as the beloved children's television host, Fred Rogers, in this biopic based on a pivotal interview written by Lloyd Vogel for Esquire. Although Vogel initially looks down on the assignment, deeming his signature cynical writing style at odds with Rogers' wholesomeness, the TV host soon takes on an influential role in his life. Should you need a reason to keep putting one foot forward, press play on this movie that highlights two truly inspirational figures: Mr. Rogers and Hanks.
Toy Story (1995)
You probably recognised his voice right away. But if you didn't, now you know Tom Hanks voiced Woody the cowboy in all four Toy Story movies. With his voice alone, Hanks brings his animated character to life by pouring his heart and soul into the role. If you're craving the nostalgia of simpler times, watch this—seeing it through the lens of an adult hits different.
For more film and TV recommendations, click here.
| | |
| --- | --- |
| SHARE THE STORY | |
| Explore More | |