This October and November, Gardner & Wife Theatre brings The Way Back Home to our shores, a family-friendly production that is set to enthral the kids and entertain their adult fellow space travellers. Direct from the UK and adapted by The Big Wooden Horse Theatre Company from the multi-award winning book of the same name by Oliver Jeffers, it is the story of an unlikely friendship between a boy and a Martian.
A short synopsis of the show: One day, a boy finds an aeroplane in his cupboards and takes it to for a ride to space. He whizzes through stars and planets, but all of a sudden, he runs out of petrol! Miles from earth, the boy crashes into the moon and waits. Just as he begins to feel cold and lonely, a friendly Martian appears from the darkness, also with a broken aircraft. Together they come up with a super plan to float the boy back down to earth to collect his toolbox. Can the boy find his way back up to the moon to rescue his friend?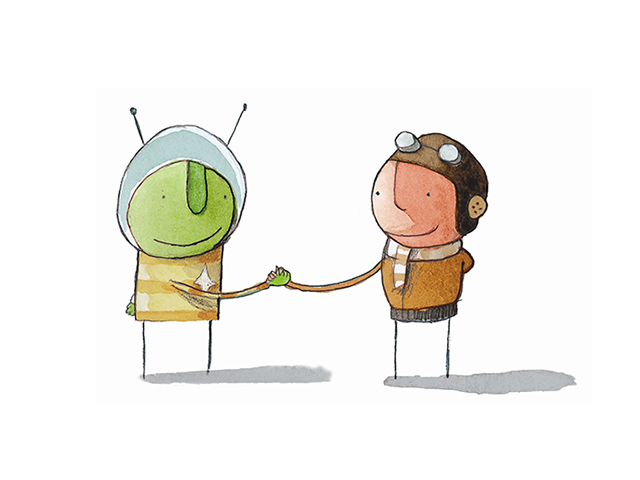 The Way Back Home dates and times:
Performing Arts Centre of Penang @ Straits Quay
30 October 2015
Fri @ 10am, 12.30pm & 8pm
Call the Box Office at (04)899 1722 or visit www.ticketpro.com.my
PJ Live Arts @ Jaya One
19 October – 8 November 2015
Mon – Fri @ 10am, Sun @ 2pm & 5pm
Call the Box Office at (03) 7960 0439; (017) 2289849 or visit www.tix.my
*Exact dates and times subject to change or cancellation without notice. Contact the box office for confirmation.