The recent holiday season surely brought a lot of families together. Now that it's over, perhaps we can keep the bond going throughout the year. Here are ten movies that are not only family-friendly, but seem rather promising, that you can look forward to throughout the year ahead.
25 February : Zootopia
Who doesn't love animals – especially those that dress, talk and act like humans (Jason Bateman, to be specific)? Zootopia stars a fox – one that sort of resembles the smart-mouthed, quick-witted, sneaky hero from the classic Robin Hood – in an animated film that unsurprisingly brings together an unlikely partnership between a rookie rabbit cop and a fugitive con artist fox. The premise doesn't seem too exciting, but this trailer does:
10 March : Kung Fu Panda 3
Once you make a sequel following a sequel, many films tend to get saturated unless you've been religiously following that particular series thread. In the third instalment of Kung Fu Panda, the underdog hero Po continues his "legendary adventures of awesomeness." Can you feel the yawn coming up? Worry not, we can't help but be thoroughly charmed by the exchange between the dumpling-loving panda and his long-lost father:
14 April : The Jungle Book
We wrote about The Jungle Book here before, but this "live-action" reboot comes nearly 50 years after the classic Disney adaptation that popularised the Rudyard Kipling's 1894 story of the same name. Hollywood names such as Bill Murray (Baloo the bear), Idris Elba (Shere Khan the tiger), Ben Kingsley (Bagheera the panther), Christopher Walken (King Louie the orang utan) and Scarlett Johansson (Kaa the snake), appear in the credits, but the trailers look so good that we can't wait for 14 April to arrive.
16 June : Finding Dory
12 following the sensational tear-jerking animated film that takes three coral reef fish across the ocean from the Great Barrier Reef to the shores of Sydney, Finding Dory comes highly anticipated this June. From the trailers (or lack of) we can only tell one thing: the loveable, forgetful Blue Tang fish actually remembers something. And we're kind of eager to find out what it is.
30 June : The BFG
You can't really go wrong with a combo of Steven Spielberg, Roald Dahl and Disney. Based on the novel of the same name, The BFG tells the story of a Sophie who encounters the Big Friendly Giant. Although the trailer looks kind of terrifying, this particular giant doesn't quite have an appetite for boys and girls, hence he's an outcast in his society of giants.
30 June : The Legend of Tarzan
Definitely much darker than its many predecessors, we were a little hesitant to include The Legend of Tarzan into a list of family-friendly movies. Reminiscent to the likes of Rise of the Planet of the Apes or King Kong rather than the fun-loving 1999 Disney film with the popular Phil Collins songs, director David Yates of Harry Potter film fame takes this iconic jungle story with a twist. This film follows what happens after Tarzan had spent years living in civilisation with Jane, and he returns to the jungle he once called home. There are two reasons to want to watch this movie: Christoph Waltz stars in it, and Tarzan is wearing pants instead of a loincloth, so that ought to be family-friendly.
14 July : Ghostbusters
The original Ghostbusters enjoyed plenty of success when it came out in the 1980s, followed by a cartoon series that kept it popular through the early 1990s. Although the comedy film became a pop culture icon, not much had been done to revive it, until now. The Ghostbusters return this July, but as four women, starring Kristen Wiig, Melissa McCarthy, Kate McKinnon and Leslie Jones. Not much is known about what to expect in this film, but with Chris Hemsworth playing the receptionist to four intelligent women of comedy, you can expect a darn promising reboot.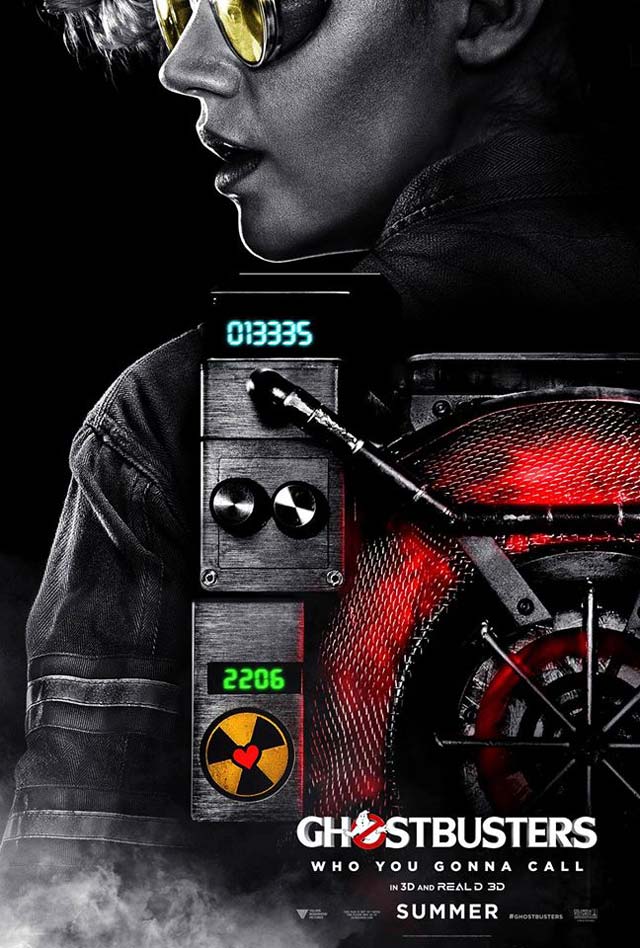 18 August : The Secret Life of Pets
The world loved the banana-loving minions from Despicable me, and the world loves animals – cats and dogs, to be specific. So what's not to love about this pet-filled film from Illumination Entertainment. We don't really have to think much about the storyline or anything; the name pretty much says it all.
25 August : Kubo and the Two Strings
Taking place in Japan, Kubo and the Two Strings is like an adventurous, mystical journey through Japan's cultural icons. Ancient Japan is turned into a video-game like world with gods, spirits and monsters that turns little Kubo's life upside-down. From the creators of Coraline and ParaNorman, this film follows in the method of stop motion, while featuring an all-star cast.
17 November : Fantastic Beasts and Where to Find Them
There's nothing more tempting than a new film set in the Harry Potter universe. Eddie Redmayne stars as a wizard from the British Ministry of Magic, who embarks on a journey to New York, so solve a problem with some dangerous creatures. The film is directed by David Yates, who previously took four of Harry Potter's films under his wing, with a screenplay written by original author J.K. Rowling herself. The first instalment of a trilogy, we've got much to look forward to.
Related stories:
Leonardo DiCaprio talks about his experience on 'The Revenant'
Five films we can't wait to watch in 2016
'X-Men: Apocalypse': Goodbye Hugh Jackman, hello Jennifer Lawrence
| | |
| --- | --- |
| SHARE THE STORY | |
| Explore More | |