I Care A Lot is the latest Netflix original movie that has garnered raving reviews upon its release. The story toys with the concept of hard work, capitalism and the age-old question of whether playing by the rules actually pays off. A mystery thriller, it follows a dangerously cunning Marla Grayson (played by Rosamund Pike) who acts as a court-appointed guardian while making a living by scamming the vulnerable elderly. Using her wit as a professional grifter, she manipulates the system to scam her "clients" under the false pretence that they are incapable of taking care of themselves. After taking control of their assets, she siphons money into her personal account and auctions off their valuable possessions.
You may have previously recognised Rosamund Pike from her brilliant performance as Amy in 2014's Gone Girl. Here, Pike once again delves into the psyche of a ruthless woman desperate to be the winner of her own con game. The difference here is that Marla Grayson holds all the cards and is more brazen about how she handles her affairs. The role of a court-appointed guardian is timely—now, more than ever—as it comes in line with Britney Spears' conservatorship and public legal battles with her father, Jamie Spears. Similarly, fans of the #FreeBritney movement may catch a glimpse of how seemingly easy it is for a third party to take control of the mentally vulnerable's wealth and assets. Much like Britney Spears, the "clients" (or victims) of Grayson are, almost overnight, stripped of their freedom and control over their finances.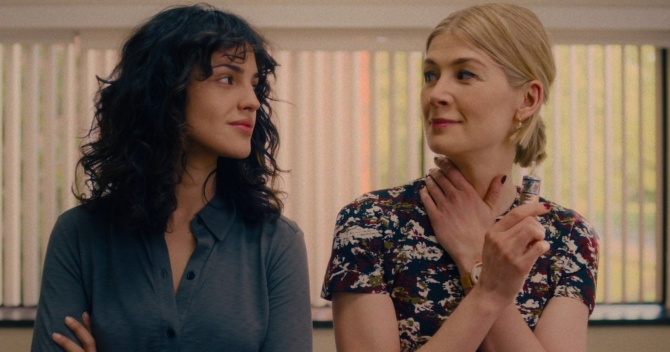 Thanks to her winning (albeit practised) courtroom arguments and the help of her accomplice and girlfriend Fran (played by Eiza González), Grayson successfully beats the system time and time again. At its core, the movie highlights the empowering trope of the "alpha woman", and viewers can't help but despise and yet still root for Grayson's character and her role as the villain protagonist. One winning factor about the movie is its understated sense of female empowerment. Grayson uses her cunning wit and powers of persuasion to get the upper hand. She doesn't rely on her looks or sexuality and never backs down. Grayson even says it herself, "(if) you can't convince a woman to do what you want, then you call her a bit*ch and threaten to kill her." Here, she points out the implicit bias that strong women face. The viewer is reminded that men can get away with being ruthless simply because of their gender.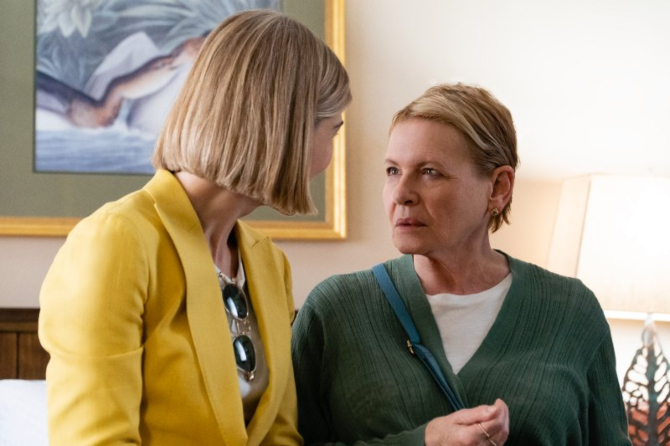 Marla Grayson meets her match in Roman Lunyov (played by Peter Dinklage) when she goes after his mother, Jennifer Peterson (played by Dianne Wiest). Peterson is initially deemed as a "cherry", an elderly person with no strings attached, meaning she has no living family members and next of kin to inherit her money. However, it is later revealed that not everything is as it appears to be. I Care A Lot, boasts a bevvy of impeccable actors, each showcasing their acting chops. Take Wiest, for example. She plays the role of the "innocently helpless elderly woman" seamlessly, making the revelation of her double life even more poignant.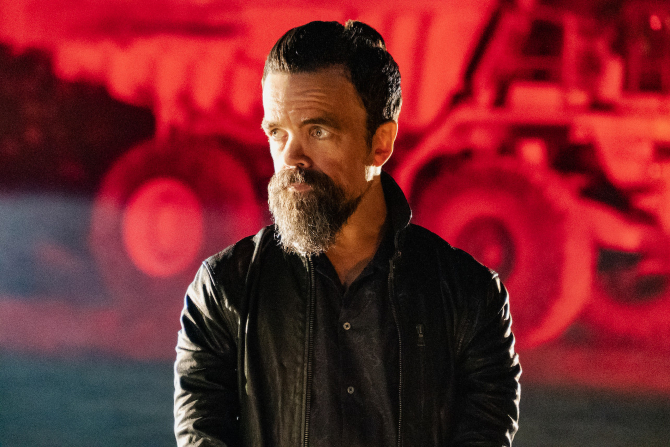 Efforts by Peter Dinklage's character Roman Lunyov to save his mother and thwart Grayson by monetary means and physical threats are unsuccessful. It ultimately takes a female assassin to subdue her, indirectly proving the notion that you "can't send a man to do a woman's job". The movie's portrayal of the onscreen femme fatale inherently champions strong women without shoving it down the viewer's throat. What we're trying to say is, the movie displays pro-feminist arguments without openly doing so. It is the nuance of the plot that will resonate with male and female audiences alike.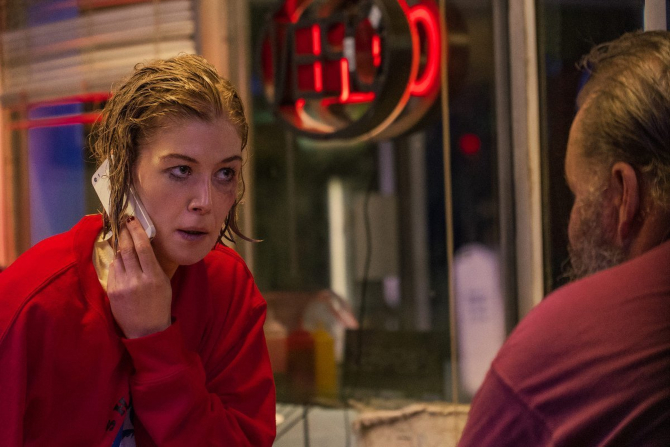 Female characters in Hollywood often get strapped with the depiction of being overtly sexualised or "emotionally unstable", but this movie flips the narrative on its head. It portrays the lead characters as determined and decisive while then men are seen as an erratic, if not, often scared presence. The only downside of the movie is that it portrays a successful woman having to cheat and con her way to the top. Netflix also tends to overdo the action elements in their films, creating scenarios that are so far off the realm of reality that it removes the audience from entirely investing in the onscreen performances.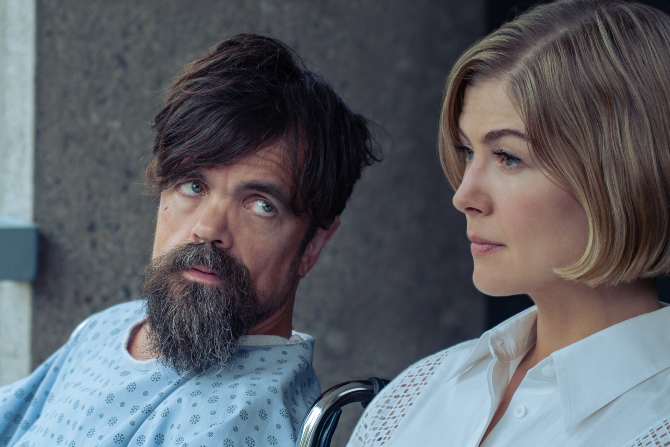 Props need to be given for the movie's slick visuals, stylistic characterisations, as well as the use of music to punctuate the dramatic scenes. The background music successfully takes us on a journey as we follow Marla Grayson and watch her debauchery unfold. Grayson's sharp blonde bob and trench coat combo gives the viewer visual clues into her character. She's savvy and business-minded. She understands that perception is everything and is void of flamboyance. In this respect, the façade of Grayson as the seemingly kind-hearted caretaker with nothing but good intentions is pulled off perfectly.
As the movie reaches its climax, we see a good old-fashioned revenge plot twist. The storyline works because it is an evil-vs-evil scenario, so regardless of which side wins, the viewer ultimately isn't disappointed. We see a Russian mafia member go up against the unbridled determination of a red-blooded American woman, with the latter coming up victorious. So what's the big takeaway from the movie? That being good at money is one thing, but it is a talent in itself to be "good at people". That you can choose to be either the lion or the lamb, the predator or the prey.
When it comes to Marla Grayson, she says, "I'm not a lamb, I'm a fuc*ing lioness".
Click below to watch the trailer:
For more movies and show reviews, click HERE.
| | |
| --- | --- |
| SHARE THE STORY | |
| Explore More | |