Film, TV + Theatre
Best films and TV series to watch this April: 'Run', 'Defending Jacob', 'The Willoughbys' and more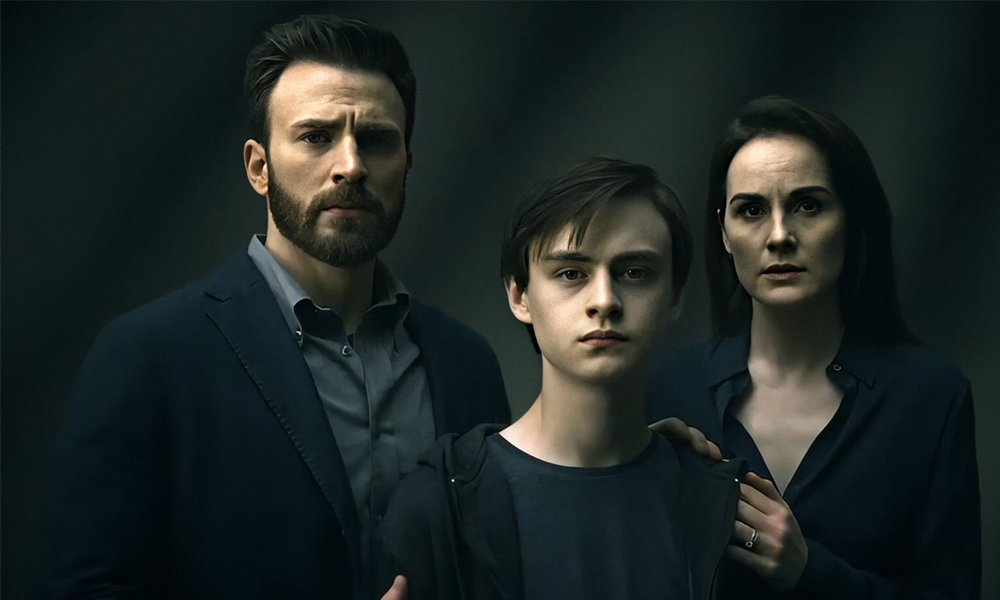 Nailed It! (Season 4)
Premiere date: 1 April on Netflix
Starring: Nicole Byer, Jacque Torres
Need major baking inspiration during the MCO period? Nailed It! will save you and show you what not to do the next time you want to brew up some cakes (and chaos) in the kitchen. The reality baking competition is back to represent your baking fails on primetime television as a new crop of cooks, with poor culinary track records, compete to re-create edible masterpieces and take home a $10,000 prize. Laugh out loud at the enthusiastic and entertaining reactions of the hosts and be prepared for burnt edges, sinking cake centres and extra "help" from the contestants' own children for Season 4.
CoVid-19: Battling The Devil
Premiere date: 5 April at 9pm on Discovery Channel (Astro Channel 551/571). The documentary encores at the same time on 19 April.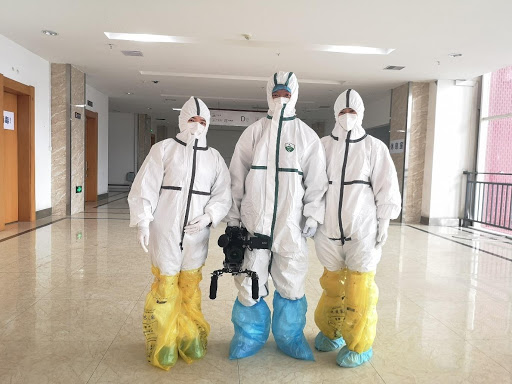 Plenty has been written about the high coverage of COVID-19 online, but if you're eager to learn more, check out this upcoming documentary about China's coronavirus frontline. The hour-long show is an inside look to Wuhan, the first epicentre of the pandemic, during the two weeks before the mass quarantine of 60 million in the province of Hubei. Through honest interviews with key players on the frontline, it provides important insight from the shoes of experts, doctors, nurses, patients and volunteers; and reveals the tension, courage and commitment of these people against the backdrop of a new decade.
Run
Premiere date: 13 April at 10.30 am on HBO (Astro Channel 411) and HBO GO.
Starring: Merritt Wever, Domhnall Gleeson
Do you feel like texting your ex sometimes? Ever wish you could just drop everything and run? If you've answered yes to both, then HBO's new dark-comedy series is a must-watch for you. Produced by Phoebe Waller- Bridge, the writer of two spectacularly successful series Fleabag and Killing Eve, Run begins with a text from an ex that escalates into an unpredictable series of events on a train across America. Seventeen years ago, Ruby Richardson (Merritt Wever) made a pact with her college boyfriend Billy Johnson (Domnhall Gleeson) that if either one of them texted the word "RUN" and the other replied the same, they would drop everything, meet at Grand Central Station to travel across the country. Adrenaline rushes in and romantic sparks fly—this one is bound to get our pulses pounding as we follow the pair on their insane adventures.
The Willoughbys
Premiere date: 22 April on Netflix
Starring: Ricky Gervais, Terry Crews, Alessia Cara, Maya Rudolph, Will Forte, Martin Short and Jane Krakowski
Following the success of their first Oscar-nominated animation Klaus, Netflix's second animated feature is a comedy about awkward childhoods, fitting in and family. The Willoughbys is based on the eponymous book by American writer Lois Lowry, and follows the four Willoughby kids who elaborate a plan to send their selfish parents away on vacation. Convinced they'd be better off raising themselves, the siblings are forced to adapt their old-fashioned values to the modern world. Naturally, chaos (and cuteness) ensues. This is a fun one for the entire family to cuddle on the couch and enjoy.
Defending Jacob
Premiere date: 24 April on Apple TV+
Starring: Chris Evans, Michelle Dockery, Jaeden Martell, Cherry Jones, Pablo Schreiber, Sakina Jaffrey, Betty Gabriel, and J.K. Simmons
Captain America's beard is back in action as Chris Evans returns to play a district attorney whose son is accused of murder a fellow student in Defending Jacob. Based on the 2012 New York Times best-selling crime novel of the same name, the limited character-driven series will explore ethics, the law and love as Chris Evans the Dad tries to do everything he can to clear his son's name, even if he and wife start to doubt their son's innocence. How far will he go?
Bad Education
Premiere date: 26 April at 8am on HBO (Astro Channel 411) and HBO GO
Starring: Hugh Jackman, Allison Janney, Ray Romano
Based on real-life events that took place at the high school of scriptwriter Mike Makowsky when he was a student, Bad Education dramatises one of America's largest public education scandals which sees superintendent Frank Tassone (Hugh Jackman) and district official Pam Gluckin (Allison Janney) accused of embezzling hundreds of thousands from the district's budget. When a student journalist starts putting things together, Tassone is forced to do everything in his power to deal with the consequences and maintain order.
Never Have I Ever
Premiere date: 27 April on Netflix
Starring:  Maitreyi Ramakrishnan, Poorna Jagannathan, Richa Moorjani
Meet Devi, a first-generation Indian-American teen and "your favourite Hindu girl in the San Fernando Valley" with an overachieving attitude and the desire to live a normal high school experience. In the trailer above, watch Devi as she hilariously prays on her first day of sophomore year for everything, from a "stone-cold hottie" boyfriend and thinner arm hair. She's the star of Netflix's new comedy series that documents the modern-day reality of first-generation Indians as they navigate life with a dash of comedy. Loosely based on comedian and actress Mindy Kaling's own childhood, the show dives deeper into cultural nuances and sensitivities through a universal coming-of-age tale with a refreshing take.
If you're looking for more new films and shows released last month, find it here.
| | |
| --- | --- |
| SHARE THE STORY | |
| Explore More | |