Film, TV + Theatre
Must-watch films and TV shows this August 2020: 'The Oprah Conversation', 'Project Power', 'Lovecraft Country' and more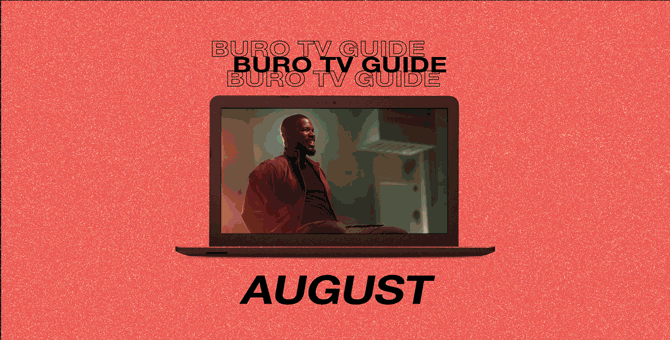 If you're in the mood for riveting tales of human greed to feel-good family action, be sure to check out some of these recommendations for August 2020:
The Oprah Conversation
When: Now on Apple TV+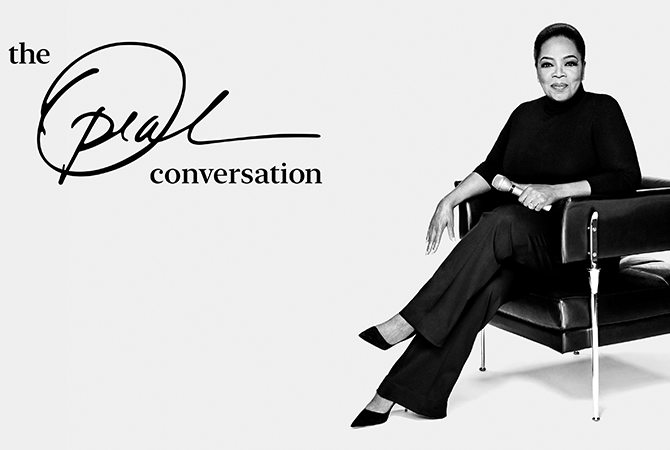 The queen of talk shows is back with a brand new series that will give you plenty of food for thought. Together with today's leading newsmakers, mountain movers and masters of their craft, Oprah will lead timely discussions and intimate conversations that celebrate human connection. In the debut episode, "How to Be an Antiracist" (which is available to stream for free now), she wastes no time dissecting and confronting issues of privilege and racial bias with best-selling author Professor Ibram X. Kendi. Be a part of these dynamic discussions by sending in questions of your own as well.
It: Chapter Two
When: 8 August on HBO GO and HBO (Astro Ch 411 HD)
Get your weekend scare in with the sequel to Stephen King's circus horror. In Chapter Two, Bill Skarsgard returns as the demon-clown Pennywise, now more vengeful than ever since his defeat 27 years ago. Now adults, the Losers' Club must reunite to defeat Pennywise once and for all. Watch James McAvoy, Jessica Chastain and more battle the shape-shifting jester in this thrilling continuation.
(Un)Well
When: 12 August on Netflix
Health is definitely a hot-button issue right now—so why not catch Netflix's latest documentary that takes a deep dive into the lucrative health industry? From bee venom treatment to ancient tribal herbs, (Un)Well offers an eye-opening insight into the world of big pharma and alternative medicine, and whether they live up to their promises.
Project Power
When: 14 August on Netflix
If there was a pill that could give you superpowers, would you take it? But there's a catch: you don't know what power you'll get until you take it and it can only last for five minutes. While some develop invisibility, bulletproof skin or super strength, others exhibit a much deadlier reaction. In Netflix's newest sci-fi thriller, follow Jamie Foxx as an ex-soldier with a secret vendetta as he teams up with a cop (Joseph Gordon Levitt) and local dealer (Dominique Fishback) to stop the spread of the drug. It's an exciting clash of powers and one you don't want to miss.
Ted Lasso
When: 14 August on Apple TV+
Ted Lasso, the American football coach who's tasked to move to England to manage a soccer team, is not entirely new. After all, the character was originally created by NBC Sports to cover the Premiere League back in 2013. Since then, Apple TV+ has turned the viral video into a comedic sports sitcom, pleasing fans who just want to see the bumbling coach succeed. If you love football (or ahem, soccer) and enjoy the 'foreigners doing funny things' trope, this is the one for you.
Abominable
When: 15 August, Saturday at 9pm on HBO GO and HBO (Astro Ch 411 HD)
Family nights couldn't be more perfect—get warm and cosy with your loved ones with this snowy adventure. Follow Yi's epic journey as she races with her friends to reunite a young Yeti with its family on Mount Everest, the highest point on Earth. From the twinkling streets of Shanghai to the breath-taking Himalayan snowscapes, witness stunning visuals and a blossoming friendship between human and creature.
Dream Raider
When: 16 August on HBO GO and HBO (Astro Ch 411 HD)
It's Inception with a criminal conspiracy plot. If that sounds like your thing, then HBO Asia's brand-new sci-fi series is one you should check out. The eight-episode show follows a ragtag group of scientists and cops trying to uncover a series of devious crimes by entering the dreamscapes of others to find out the truth.
Lovecraft Country
When: 17 August on HBO GO and HBO (Astro Ch 411 HD)
HBO is channelling cosmic horror in another Original Series, this time backed up by Jordan Peele (Get Out) and award-winning director J.J Abrams. Based on the novel by Matt Ruff of the same name, Lovecraft Country chronicles Atticus Freeman as he journeys across 1950s Jim Crow America in search of his missing father—fighting both the racist terrors of segregation and prejudice and terrifying monsters lurking in the dark based on legendary Lovecraftian horror.
Star Wars: Rise of Skywalker
When: 29 August on FOX Movies (Astro Ch 413 HD / UnifiTV Ch 401)
If you weren't able to catch up on the final instalment of the Star Wars trilogy, now's your chance. In Rise of Skywalker, Rey, Finn, Poe Dameron and the Resistance now face the final stand-off against Kylo Ren and the First Order. But surprise, surprise. A Sith lord thought long-dead and by the name of Palpatine has returned to reclaim his place on the throne. Sit tight for the ultimate galactic space war to conclude an iconic franchise.
| | |
| --- | --- |
| SHARE THE STORY | |
| Explore More | |