"How does a man go from being absolutely calm to suicidal in six weeks?" That is the premise of this film in reference to the well-known artist, Vincent van Gogh.
Born in the Netherlands in 1853, Vincent van Gogh had painted more than 800 canvases over the course of his career with some notable themes like sunflowers and wheat fields. The creative genius was a tortured soul though suffering from delusions and psychotic episodes. At the age of 37, he took his own life after being released from a mental institution.
Loving Vincent explores the story of his life told through fictional interviews with some real-life characters and locations that were depicted in 150 of van Gogh's famous paintings.
To do justice to one of the greatest artists around, each scene was painted frame by frame. It was a painstaking process that involved some 120 painters from three different countries and 64,500 frames over a thousand canvasses.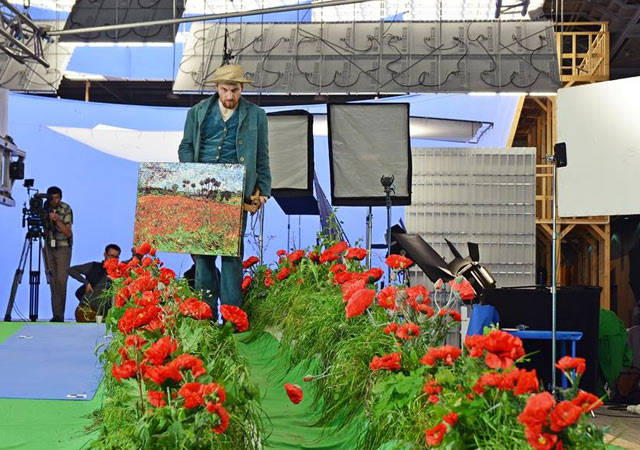 A painting design team spent a year to reimagine van Gogh's paintings into the medium of film where along with the storyboard and Computer Generated Layout Animatic formed the basis on which to plan the live action shoot.
Loving Vincent was filmed with live actors that include Saoirse Ronan, Chris O'Dowd and Douglas Booth. They performed on either specially constructed sets designed to look like the artist's paintings, or green screens where they're composited into the background of those shots. Each frame is then projected individually onto canvas.
"You're not just filling in or overpainting a scene as you see it; you're actually having to interpret a moving scene in the style of an artist who died 126 years ago," said producer, Ivan Mactaggart.
The movie rights of Loving Vincent have been sold to over 100 countries worldwide.
Related stories:
A walk through the most renowned works of Vincent van Gogh
Van Gogh's bedroom has been recreated, and you can stay in it
| | |
| --- | --- |
| SHARE THE STORY | |
| Explore More | |