Whether you're planning a solo party, cuddling up with a loved one or getting together with friends and family, these are awesome for getting into the holiday spirit
As the holiday season rolls around, it's the perfect time to curl up on the couch and watch a cosy Christmas programme with your loved ones. With an extensive lineup of Christmas-themed shows and movies to tune into, here are our best picks for this year's festive viewing party.
1) Love Hard
When and where: 5 November on Netflix
Who's in it: Nina Dobrev, Jimmy O. Yang
Watch if: You love romantic Christmas films, but with a little twist
Anyone who's dipped their toes into the waters of the online dating scene is familiar with the fear of being catfished—when someone looks nothing like their pictures online, and oftentimes nowhere near as good looking either. But does that mean all chances of finding love are squashed? Love Hard follows LA journalist Natalie (Nina Dobrev) as she flies 3000 miles across the country to surprise her dreamy online match, Tag. Much to her dismay, she finds out that she's been catfished by Tag's childhood friend, Josh (Jimmy O. Yang). To make up for tricking her, Josh agrees to set Natalie up with Tag and help her get the guy she wants. Over time, the two become closer and a friendship is formed, but is that all there is to be had for Natalie and Josh? Funny, sweet, and a new take on the Christmas rom-com, this movie is for all the romantics out there this holiday season.
2) Home Sweet Home Alone
When and where: 12 November on Disney+
Who's in it: Archie Yates, Ellie Kemper, Robert Delaney
Watch if: Binging on the Home Alone franchise is your yearly Christmas tradition
Ever since the release of the 1990 movie, the Home Alone franchise has become a true Christmastime staple. The newest addition to the beloved collection, Home Sweet Home Alone, introduces us to new characters and a whole new adventure. Mischievous Max Mercer (Archie Yates) finds himself home alone when his family accidentally leaves him behind while going on vacation to Tokyo, Japan. Although he's initially excited to have the entire house to himself and the freedom to do whatever his heart desires, Max soon begins to miss his family and wishes to see them again. When Jeff and Pam Mckenzie (Robert Delaney and Ellie Kemper) break into the Mercers' home determined to retrieve a priceless family heirloom they believe Max has stolen, it's up to Max to protect himself and the house. This reboot of the classic Home Alone story of a kid left behind on Christmas guarantees hilarious moments, tons of chaos, and of course, a dash of Christmas joy.
3. The Princess Switch 3: Romancing the Star
When and where: 18 November on Netflix
Who's in it: Vanessa Hudgens, Sam Palladio, Remy Hii
Watch if: You loved the first two Princess Switch movies
Vanessa Hudgens returns for the third instalment in the Princess Switch franchise, playing three different characters who are (needless to say) all doppelgangers. In this movie, Princess Stacy Wyndham of Belgravia and Lady Margaret Delacourt, Queen of Montenaro, are planning to host a Christmas festival in Montenaro. A precious relic known as the "Star of Peace" is set to be the main centrepiece of the festival, but when a gang of thieves break into the palace and steal the Star, the royals' festival plans are derailed. Desperate to retrieve the Star, Stacy and Margaret turn to the one person they think could help them track down the thieves: Lady Fiona Pembroke, who has a criminal background and is on probation. In exchange for Margaret's good word to the disciplinary board, Fiona brings in Peter Maxwell, her ex-boyfriend and disgraced former Interpol investigator, to help solve the crime. Will the Star be recovered and Christmas festivities saved? Tune in this merry time of the year to find out.
4. Mariah's Christmas: The Magic Continues
When and where: 3 December 2021 on Apple TV+
Who's in it: Mariah Carey
Watch if: Christmas tunes are your ultimate jam
If all you listen to once the clock strikes 12 on November 1st is Christmas music, then this show is the festive must-watch for you. Catch the Queen of Christmas doing what she does best in this holiday special featuring the first and only performance of Mariah Carey's new single 'Fall in Love at Christmas'. You'll also be treated to appearances by Grammy-nominated singer Khalid and the legendary Kirk Franklin, as well as an exclusive interview with Carey by Zane Lowe from Apple Music. Ring in the holidays with this festive extravaganza, and get ready to sing along to your favourite Mariah Carey Christmas songs with the icon herself.

5. Nigella's Cook, Eat, Repeat Christmas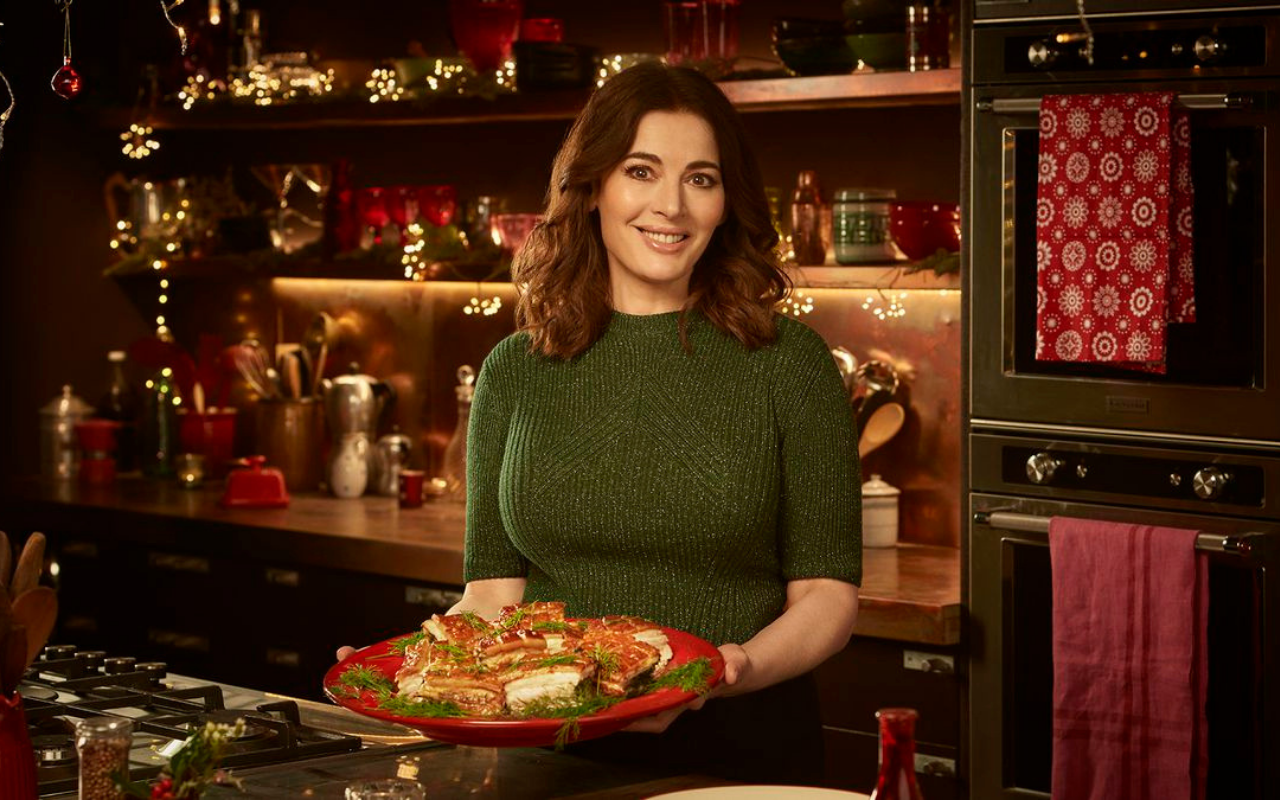 When and where: 6 December 2021 on BBC Lifestyle (Astro Ch 717) or on BBC Player
Who's in it: Nigella Lawson
Watch if: Good food is a non-negotiable part of your holiday festivities
Has setting up Christmas decorations and going gift shopping got you hungry? Or perhaps you're looking for recipes to try out for this year's holiday get-togethers? Join celebrity chef Nigella Lawson in the kitchen as she takes us on a delicious tour of festive foods from around the world. From Linzer cookies and pomegranate cocktails to smoked salmon and Norwegian pork ribs, Nigella introduces and celebrates classic Christmas recipe elements. Whether you're an experienced home cook, or you just find comfort in cooking programmes, this show is sure to have you daydreaming about what to have on the menu this Christmas.
For more holiday ideas this season, head over here.