Seven Worlds, One Planet
When: Every Monday, at 9pm on BBC Earth (UnifiTV Ch 501) and BBC Player
Narration: Sir David Attenborough
Narrated by legendary Sir David Attenborough, the eye-opening wildlife series will be focusing on all the planet's seven continents—Antarctica, Asia, South America, Australia, Europe, North America, and Africa. This BBC documentary series took four years and more than 1,500 people from all continents to make possible. Plus, the filmmakers have adopted boundary-defining drone techniques, as well as modern technology to capture unique perspectives, predators and animal behaviours never before seen. The series is not only focusing on the biodiversity and variety of life but also on how humankind is affecting the health of the planet, positively and negatively. If you enjoy(ed) watching BBC's Planet Earth series or learning about the wildlife, accompanied by breathtaking visuals, then this new docu-series is your cup of tea!
---
Young Sheldon (Season 3)
When: Every Friday, at 8.35pm on Astro Ch 719 and Unifi TV Ch 451
Starring: Iain Armitage, Zoe Perry, Raegen Revord, Annie Potts, Lance Barber, and Montana Jordan
Still can't get over The Big Bang Theory's final season? Fret not; you can give this show a try as it's back for its third season! Also, Jim Parsons narrates as adult Sheldon. The family comedy show follows 11-year-old Sheldon Cooper (played by Iain Armitage), living with his very normal family in East Texas. Sheldon is a highly-gifted and naïve child who loves science and mathematics, but he is also difficult to deal with no thanks to his many requests and usually wanting things to go his way. While his mom, Mary (played by Zoe Perry), worries about her son's social life, his father (played by Lance Barber), eldest brother (played by Montana Jordan), twin sister (played by Raegen Revord), and grandmother (played by Annie Potts), are used to his eccentric behaviour. Don't miss this show to see all the funny and relatable moments as each family member interacts with one another.
---
His Dark Materials
When: Every Tuesday, at 10am/10pm (same episode on the same day) on HBO (Astro Ch 411/ 431 HD) and HBO GO
Starring: Ruth Wilson, Dafne Keen, James McAvoy, Lin Manuel-Miranda, Clarke Peters and Anne-Marie Duff
Based on Philip Pullman's award-winning trilogy of books, His Dark Materials, the fantasy drama is set in a world where each human has his or her own daemon (a talking animal with the intelligence and voice of a human)—a physical manifestation of the owner's soul and his or her inner self. A daemon will be a lifelong companion, forever reflecting the owner's character once it reaches the stage of adolescence. The series tells the story of an adventurous and brave orphan, Lyra (played by Dafne Keen), who is determined to find her missing friend, but only to discover a dark secret later on, that the many cases of missing children were kidnapped; hence instigating her curiosity to go on a quest to find the children and further  understand a mysterious phenomenon called Dust.
---
Catherine The Great
When: 12 November, at 11am/11pm (same episode on the same day) on HBO (Astro Ch 411/ 431 HD), HBO GO and Amazon Prime
Starring: Helen Mirren, Gina McKee, Jason Clarke, and Rory Kinnear
Iconic Oscar winner Helen Mirren has graced us with her acting prowess in the latest historical drama. The four-part miniseries revolves around one of history's most powerful monarchs — Russian empress Catherine the Great (played by Helen Mirren). During her reign, many men did not want her, a woman, to sit on the throne. They want a "rightful" man to rule Russia instead. Despite the pressure from the people to step down, she becomes even more determined to protect her power and throne. Along the way, she also forms a unique and devoted relationship with Russian military leader Grigory Potemkin (played by Jason Clarke) as they join forces to overcome their adversaries and serve as the architects of modern-day Russia.
---
Very Ralph
Premiere date: 12 November, 8PM ET/PT on HBO (Astro Ch 411/ 431 HD)
Starring: Ralph Lauren, Anna Wintour, Naomi Campbell, Jessica Chastain, and Hillary Clinton
For more than 50 years, Ralph Lauren remains celebrated as one of the most successful fashion icons in the fashion world. Very Ralph is a feature-length film that follows Lauren's inspiring journey — from a boy of the Bronx, to owning a world-renowned global fashion empire, not only in America but worldwide as well. It also tells the story of the designer's struggles in the fashion world and almost losing his business back in the days. Very Ralph features several notables insights through archives and interviews, such as with Vogue's editor-in-chief Anna Wintour, actress Jessica Chastain, supermodel Naomi Campbell, and the late creative director of Chanel, Karl Lagerfeld, in this documentary.
---
The Irishman
Premiere date: 27 November on Netflix
Starring: Al Pacino, Robert De Niro, Joe Pesci, Bobby Cannavale, and Ray Romano
Directed by Oscar winner Martin Scorsese, this is certainly a must-see for movie buffs. The film is also based off a book, I Heard You Paint Houses by Charles Brandt. It follows a truck driver turned mafia hitman, Frank Sheeran (played by Robert De Niro), who works for Russell Bufalino (played by Joe Pesci), accepting shady jobs which include murders. Russell introduces Frank to Jimmy Hoffa (played by Al Pacino), and the three became partners on "business" terms. Not long after, Jimmy is imprisoned for jury tampering and from there, their relationship starts to go haywire. Martin Scorsese is prominently known for his film masterpieces such as Taxi Driver (1976), Goodfellas (1990), and The Departed (2006).
---
Shop Well For Less (Series 3)
Premiere date: 29 November at 9.15pm on BBC Player
Starring: Steph McGovern and Alex Jones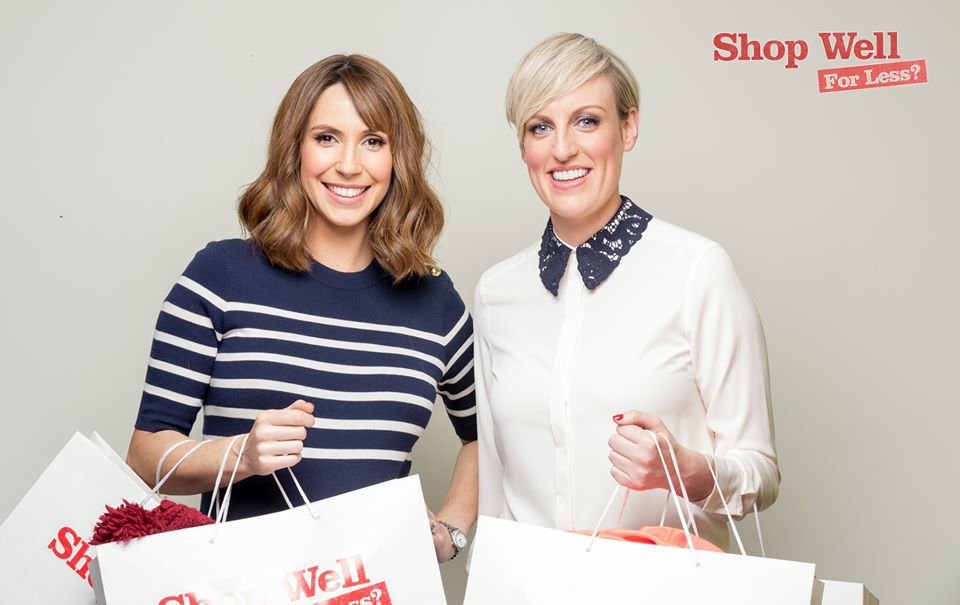 Two TV hosts, Steph McGovern and Alex Jones visit families to help them deal and overcome their excessive spending habits without changing their lifestyles. From designer goods to home furnishing products, the two hosts prove that you can still get quality goods at a much cheaper price.
| | |
| --- | --- |
| SHARE THE STORY | |
| Explore More | |