Film, TV + Theatre
10 of the best holiday movies on Netflix to get you in the Christmas spirit this 2020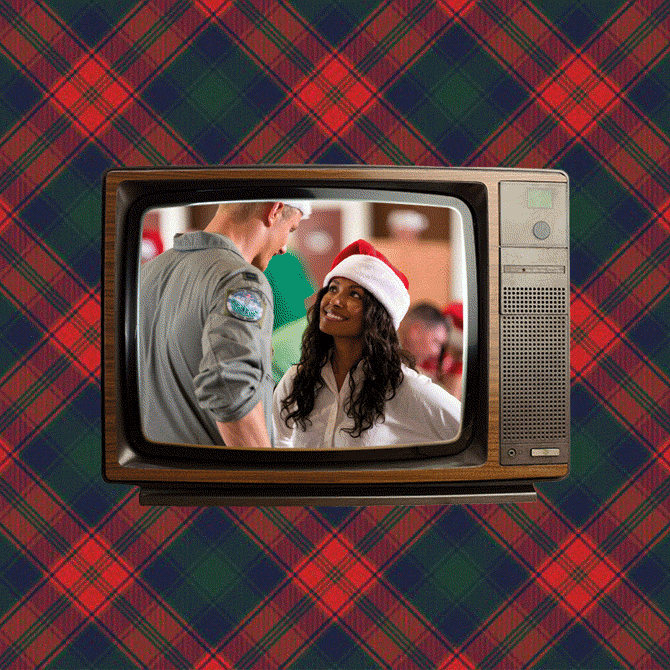 1. Operation Christmas Drop
Coming on: 5 November
In a bid for a promotion, Erica Miller forgoes Christmas with her family to take on an assignment set by her boss to seek out reasons to defund a beachside Air Force base. She arrives at the facility, set on her goal but soon finds magic in an old tradition called Christmas Drop and the communal spirit of the islands.
2. Dash & Lily
Coming on: 10 November
Based on the book series, Dash & Lily's Book of Dares, from the New York Times' best-selling authors Rachel Cohn and David Levithan, the story revolves around the protagonists—unknown to one another—embarking on a whirlwind holiday romance as they exchange dares, dreams and desires. How? Via a notebook which they swap at special locations all around New York. As the dares become more magical and their curiosity grows, the once cynical Dash must now find out who the girl behind the notes are.
3. Jingle Jingle: A Christmas Journey
Coming on: 13 November
Jingle Jingle: A Christmas Journey is the story that will remind you of the strength a family possesses. Following the tale of a legendary toymaker who loses his whimsy and wonder when his most prized creation is stolen, it is now up to his bright and inventive granddaughter to bring back the magic that has been lost. With original songs by John Legend, Philip Lawrence, Davy Nathan, as well as 'This Day', which is a song by Usher and Kiana Ledé, this won't be an ordinary movie, but a visual spectacle perfect for a wholesome family night.
4. The Princess Switch: Switched Again
Coming on: 19 November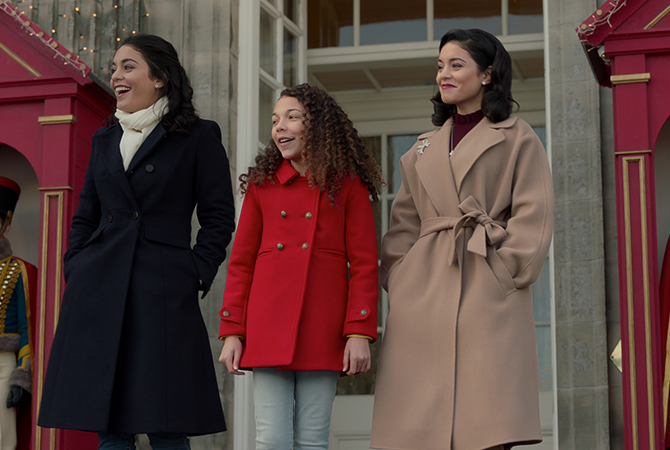 Looks like an identity switch is needed once more as Duchess Margaret unexpectedly inherits the throne while also finding herself in a rough patch with boyfriend Keven. Stepping in to rekindle their love, her double Princess Stacy soon gets herself on the course of true love as a dashing royal is set on stealing Margaret's heart. To add to the mess, Margaret's outrageous party girl cousin, Fiona, appears out of the blue, causing a triple Christmas chaos.
5. Dolly Parton's Christmas On The Square
Coming on: 22 November
The rich and nasty Regina Fuller returns to her small hometown upon the death of her father, and announces her intention to evict everyone from the land to sell it to a mall developer. But with the Christmas spirit in the air, stories involving the townsfolk and the rekindling of an old flame, will her frozen heart melt or perhaps a little guidance from an angel will be needed?
6. Klaus (2019)
After proving himself to be the worst postman (ever!), Jesper is then assigned to the bitter and cold town of Smeerensburg. There, deep in the forest, he discovers an old toymaker by the name of Klaus. With the need to fulfil a delivery quota, he embarks on an incredible adventure to revitalise the town's joy by delivery toys alongside the once isolated man. It's a story that proves one true selfless act can always spark another.
7. Let It Snow (2019)
As a snowstorm hits a small town, a group of high school seniors find their friendship, love lives and future all affected. Almost like a test of growth, will this bizarre situation bring them closer together?
8. Holiday In The Wild (2019)
Just two days before they were meant to travel to Zambia for their second honeymoon, Kate Conrad's husband, Drew, decides to end the marriage. Despite her husband's sudden decision, Kate jumps on a plane and, in an unexpected turn of events, finds herself lost in the beauty and magic of Africa on Christmas.
9. The Knight Before Christmas (2019)
Every girl dreams of falling in love with a knight in shining armour and living happily ever after—but it's just a fantasy, or so Brooke thought. On one faithful Christmas Eve, she finds herself responsible for a 14th century knight. Now, she has to rethink her whole understanding of life as she slowly falls in love with him.
10. The Christmas Chronicles (2018)
After a brother and sister duo accidentally crash Santa's sleigh, they now need to come together to save the Christmas spirit. Pulling an all-nighter, they embark on an adventure alongside the straight-talking St. Nick—one that every kid dreams of.
Psst… The Christmas Chronicles 2 is set to release on 25 November!
For more holiday stories, click here.
| | |
| --- | --- |
| SHARE THE STORY | |
| Explore More | |