Film, TV + Theatre
A fan of 'Squid Game'? Here are 7 shows just like it—from Battle Royale to The Hunger Games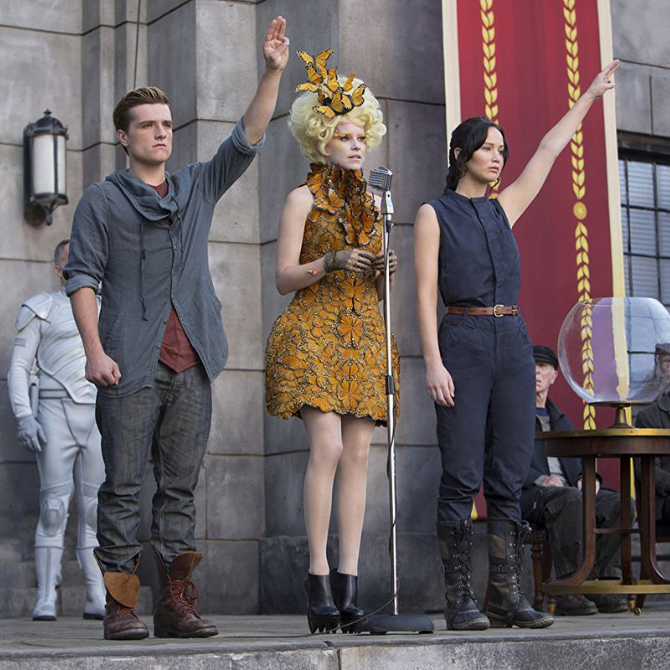 Netflix's latest release: Squid Game, took the world by storm and we can't get enough of it. This K-drama was directed by Hwang Dong-hyuk and it revolves around a struggling society that would go to extreme lengths to free themselves from poverty. The individuals are given a choice to compete in a game but little do they know that it's a gamble for their lives. This dystopian set series will leave individuals clenching to their seats and to those who are watching/ have finished Squid Game, you'll come to a realisation that you can't get enough of this compelling genre.
1. Alice in Borderland
This Japanese sci-fi is a series based on a manga by Haro Aso—it follows two individuals who are trapped in a parallel of Tokyo and are forced to partake in dangerous games and the difficulty of them are decided by cards; These games toy with their lives and truly test their ability to survive—if they survive the first game, the two players will receive a visa like token which are extended the more they play the game. If their visas expire the individuals are immediately executed.
2. Battle Royale
Battle Royale is a film released in the year 2000 and it is packed with action, thriller and pure suspense. It all starts when 45 ninth graders are sent to a deserted island and are given a map, food and some weapons. To add to the drama, each student is fitted with an explosive collar around their neck and if they were to break a rule, the collar will explode. In order to survive, they need to kill each other so that they can only be one left standing—this last survivor is the only one set for freedom. If anyone manages to weasel they're way out of death, the collars will explode and kill them all.
3. Sweet Home
Just like Squid Game this TV series is a K-drama that promises a gruesome tale—hearts racing and blood pumping is the only thing that happens when horrific monsters are chasing you. Watch as humans turn into monsters and how this one teenanger and his neighbours fight for their lives and strive to save the human race.
4. 3%
A dystopian thriller that encapsulates the terror and uncertainty that a society faces. The series starts with 20-year-old individuals that are pushed to the inland and have only one chance to complete the process—this is a test which will win them an advance guarantee to the ever so affluent society called the offshore society. As the name of the series implies, most of the candidates do not succeed are eliminated at the start, leaving only 3% of the candidates to succeed.
5. #Alive
Zombie's are a common theme in dystopian movies or series' and #Alive portrays it perfectly. This 2020 K-drama zombie film stars a stellar cast with Yoo Ah-in and Park Shin-hye—the film is about live streamer who plays video games and is struggling to make ends meet because of being homebound during a zombie apocalypse in Seoul. This film is a relatable adapatation from our lives during the pandemic and sets for an entertaining watch.
6. Circle
Released in 2015, this film revolves around a group of 50 people who awaken inside a circular room with no recollection of how they ended up in it. Suddenly they players begin dying one by one based on a set of rules that have been devised within this circular room. The players then start to discover what it takes to survive and with teamwork they put the missing pieces together of this sick survival 'game'.
7. The Hunger Games
A true classic when it comes to messed up societies, The Hunger Game's technical representation of social classes and the trejectory of death is a vivid execution. It takes place in the post-apocalyptic nation called Panem, and follows Katniss Everdeen who lives in district 12, the poorest region of Panem. As a punishment from the rebellion of a district, one boy and one girl from each of the 12 districts are selected by lottery to compete in an annual pageant called the Hunger Games which is set by the Capitol. The players are put in an arena to fight against other districts and the winners will be rewarded with rewarded with food, supplies, and riches for their district.