Like most festive holidays, Chinese New Year typically involves a lot of decorations but that doesn't mean we should forget about how it could possibly affect our environment. It's easy to buy any decorations we see and like, in hopes of it ushering just a bit of that auspicious luck. But hold that thought and think again—is 'this' good for the Earth? Just recently, an article published in Star2 revealed that "Malaysia has been rated as one of the world's worst countries for plastic pollution". The writer of said article starts off with an observation from a Facebook post that people are buying a lot of packet drinks ahead of Chinese New Year and her friend suggested brewing a pot of tea would be a better alternative. True.
And then we take a look at how the malls are splashed with that familiar bright shade of red, the shops that sell these vibrant decorations; and we wonder—how many people actually keep these and how many people actually junk them after 15 days of the celebration? Here at Buro Malaysia, we've talked a lot about plastic pollution (and how it's not the plastic straws and bags that are harming the ocean the most) as well as a range of topics related to sustainability. It's only natural that we wonder if it applies to decorations for the festive season too. Juliana Adam, General Manager of Me.reka Makerspace, a co-working space for makers that regularly advocates for sustainability (they're also run by the team behind local social enterprise Biji-biji Initiative), answers our musings.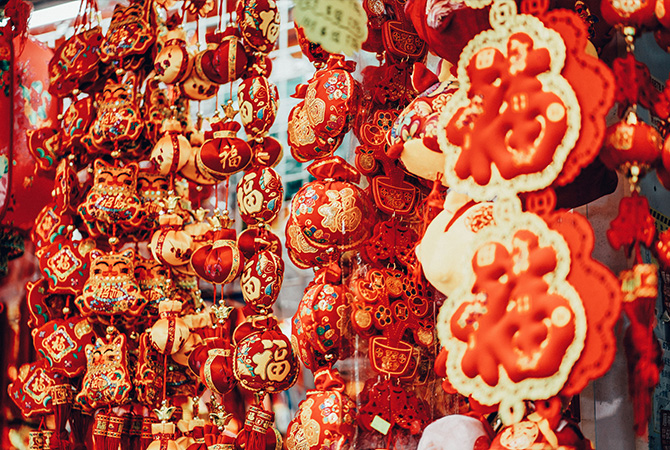 eco friendly chinese new year tips
How can people decorate for Chinese New Year in an eco-friendly way?
Always re-use whenever you can. Decorations don't necessarily need to be new. They just need to 'look' new. If you absolutely have to buy them, make sure they are not single-use ones. Store them properly after the festive season and just use them again the following year.
Also, look for decorations that are not 'dated' like those that don't mention "Year of so-and-so". Since we're a multiracial nation, it's also good to look for decorations that are versatile and multi-purpose so we can use them for more than one national holiday.
If there is a need for single-use decor, get those that are made out of recyclable, biodegradable or compostable materials. Don't forget the right steps to discard them properly after use though!
My last tip is to get creative and up-cycle. You can easily make your own decorations using everyday items. For instance, hang up decorated plastic bottles in place of tanglung lanterns.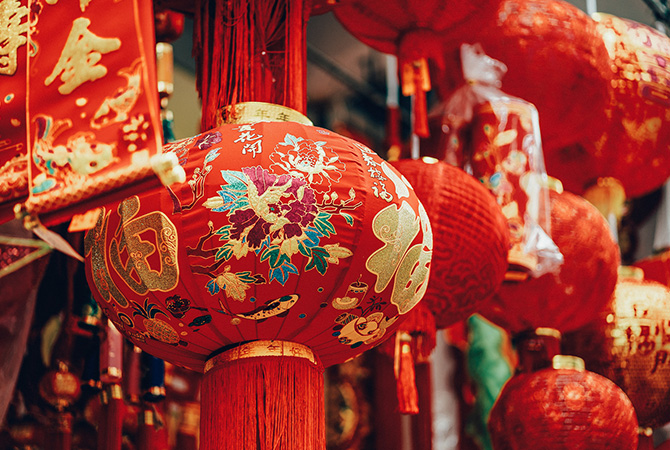 eco friendly chinese new year tips
Of course, not everything can be 100% eco-friendly. In that case, what would be three huge don'ts?
Don't overspend on unnecessary items! What you have is enough

Don't buy too many new clothes. If you do, try shopping from ethical brands

Don't disregard food waste. Reuse all leftovers, and find ways to make good use of kitchen scraps
Alternatively, what are three pieces of CNY decorations that can be recycled or reuse?
Angpows — You can use them for many things, including acting as a form of decoration. Best of all, they can be easily re-used. Make sure to get the kinds without the adhesive as that makes them reusable and recyclable.
Tanglungs — With just a bit of creativity and basic skills, you can turn it into a pretty pendant light for your home. Look up some inspirations online and up-cycle your tanglungs into unique designer lamps!
Mini tanglungs — If you have those that come with fairy lights, you can easily turn them into little planters. Just paint over them in a colour that fits your home palette and start your own indoor succulent garden. As for the fairy lights, you can use them as mood lighting in the house or make mini ketupat pieces to replace the tanglungs for the next festive season.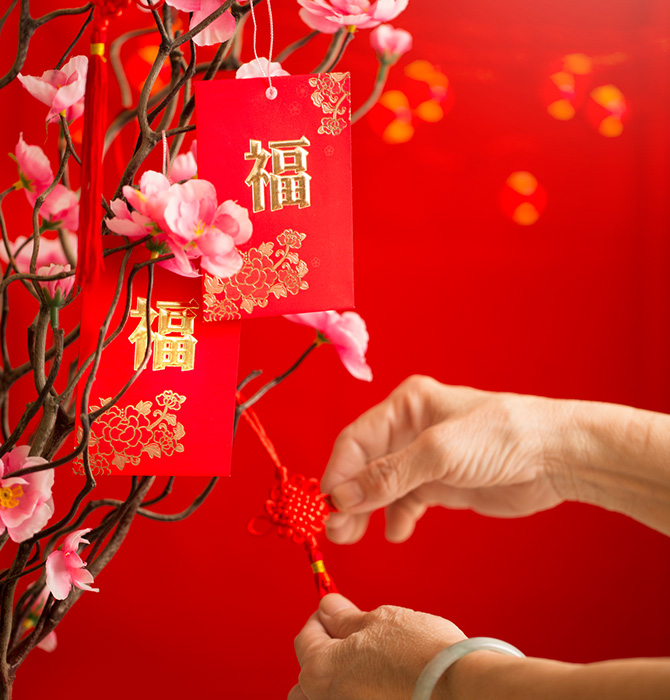 eco friendly chinese new year tips
A lot of CNY snacks are sold in plastic boxes—what's your take on it and what alternative would you suggest?
It makes me cringe, especially those that come in plastic packaging where each item is individually wrapped in plastic. Why do oranges need to be wrapped? It is a bigger battle to solve this issue as it involves the bigger corporates; however, I do believe that with a louder voice from the consumers, they will change their ways. Smaller enterprises like those that operate from home can easily change the game. I would definitely support businesses like these.
Another alternative is to buy in bulk which consumes less plastic. If you're making these snacks yourself, why not explore the possibility of using beeswax paper wrap (which you can totally DIY) when giving them as gifts? It looks pretty and is reusable.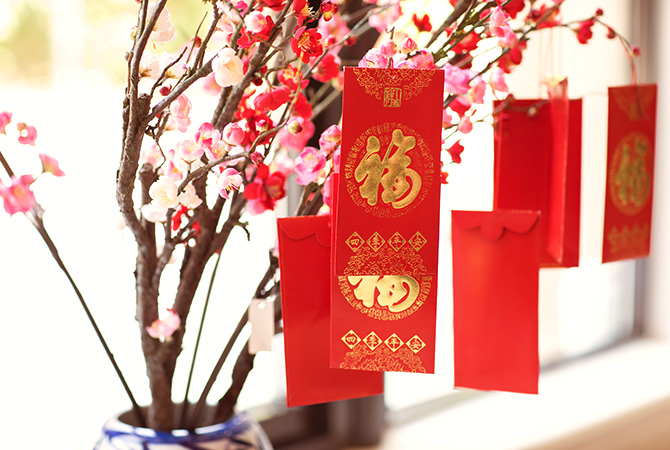 eco friendly chinese new year tips
Final tips?
I am all about making things yourself whenever possible. It reduces any additional, unnecessary packaging and when it comes to food, you know exactly what you are consuming. You can make and upcycle a lot of things by merely using common household items and wastes. Also:
When you're doing a thorough cleaning, do discard responsibly! Give away, donate, recycle or sell on second-hand platforms

Explore using e-money for angpows too! It is not necessary to have fresh crisp banknotes for angpows

And, if you absolutely have to serve packet drinks, try going for canned or bottled ones instead
Generally, just be wary of your consumption in any way. What extra wastes/non-recyclables come with this item that I am purchasing? Do I actually need to buy this? Is there an alternative? Just be conscious of your decisions, and the consequences of your actions. Happy Chinese New Year to all!
| | |
| --- | --- |
| SHARE THE STORY | |
| Explore More | |