Every year brings a fresh set of challenges and opportunities for everyone, regardless of race, beliefs, gender, or (since you're reading this) zodiac. With Chinese New Year inching closer, now's the season to recalibrate and set our sights on what lies ahead to ensure that we make the most of our circumstances. Who better to speak to for a few pointers than Dato' Joey Yap, a leading authority and best-selling author of 182 books on Chinese metaphysics—which covers Chinese astrology (BaZi) and feng shui?
For starters, we asked him what the Year of the Tiger symbolises, to which he replies: "Adventure. It may seem that things are stabilising but there are a few more loops to this roller coaster ride. Accept this and you'll thrive."
He offers a piece of advice, "Most people believe that their destiny is set in stone, but that is far from the truth. The true lesson of the past two years is adaptability. Learn to look beyond the obstacles and you'll find a multitude of opportunities to make 2022 your best year yet."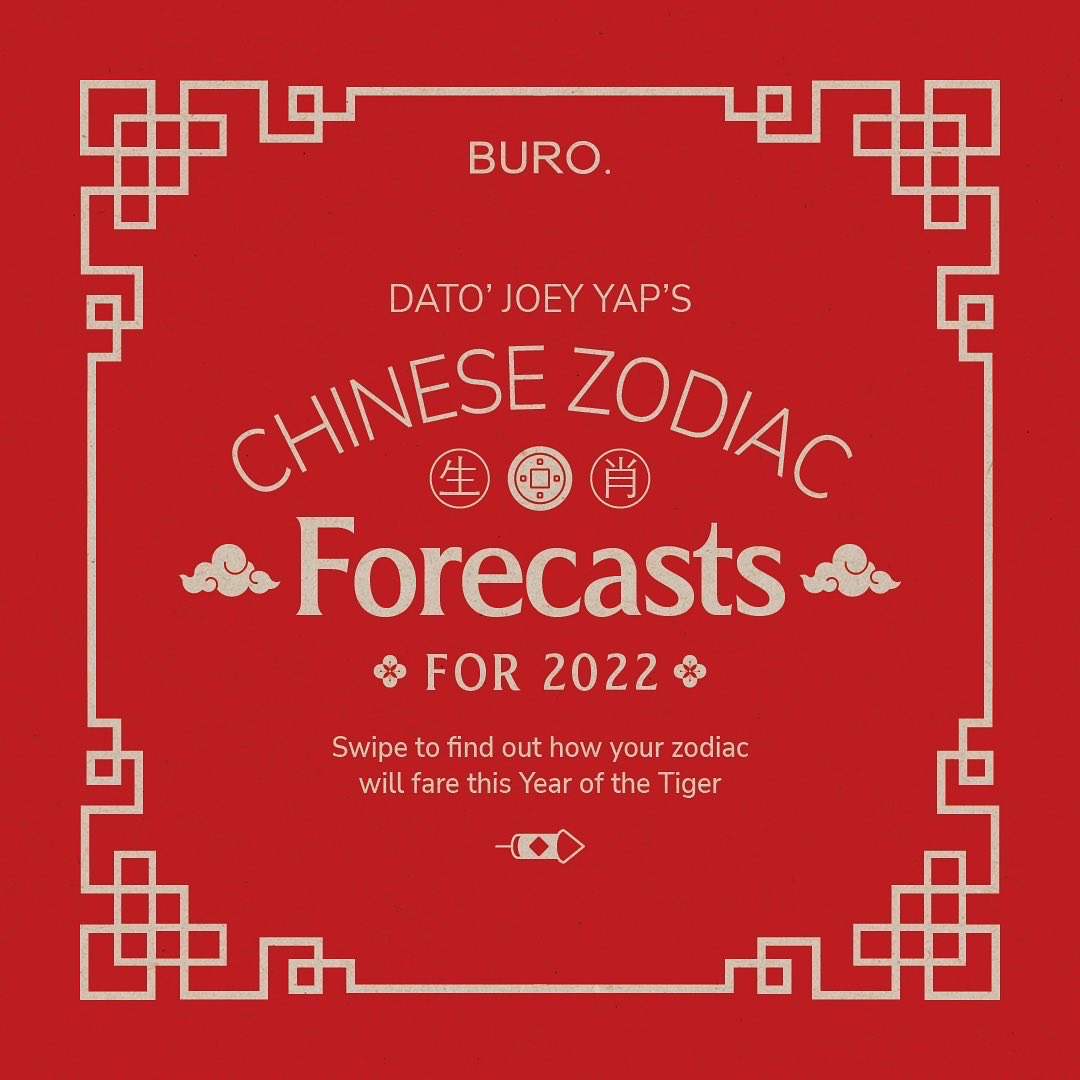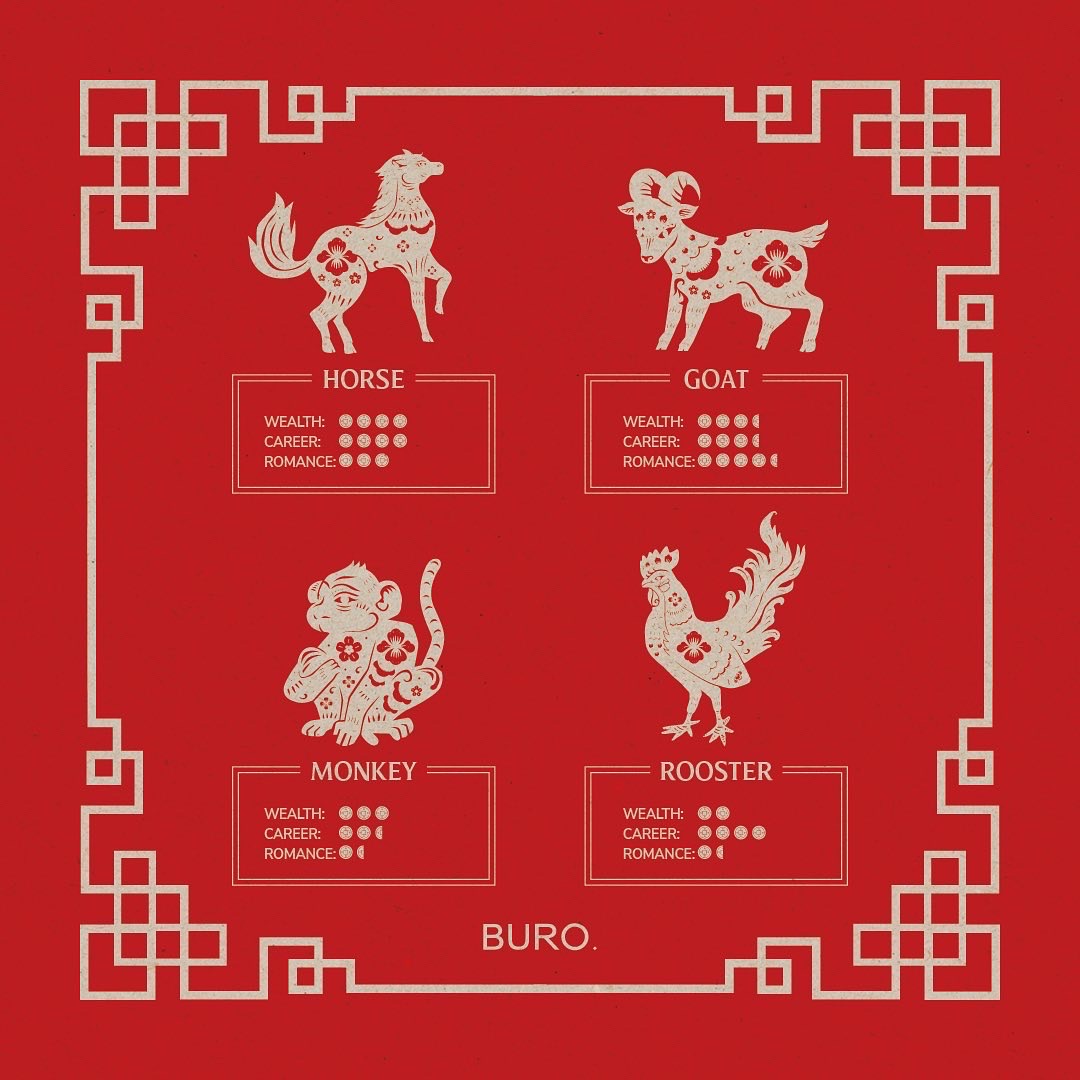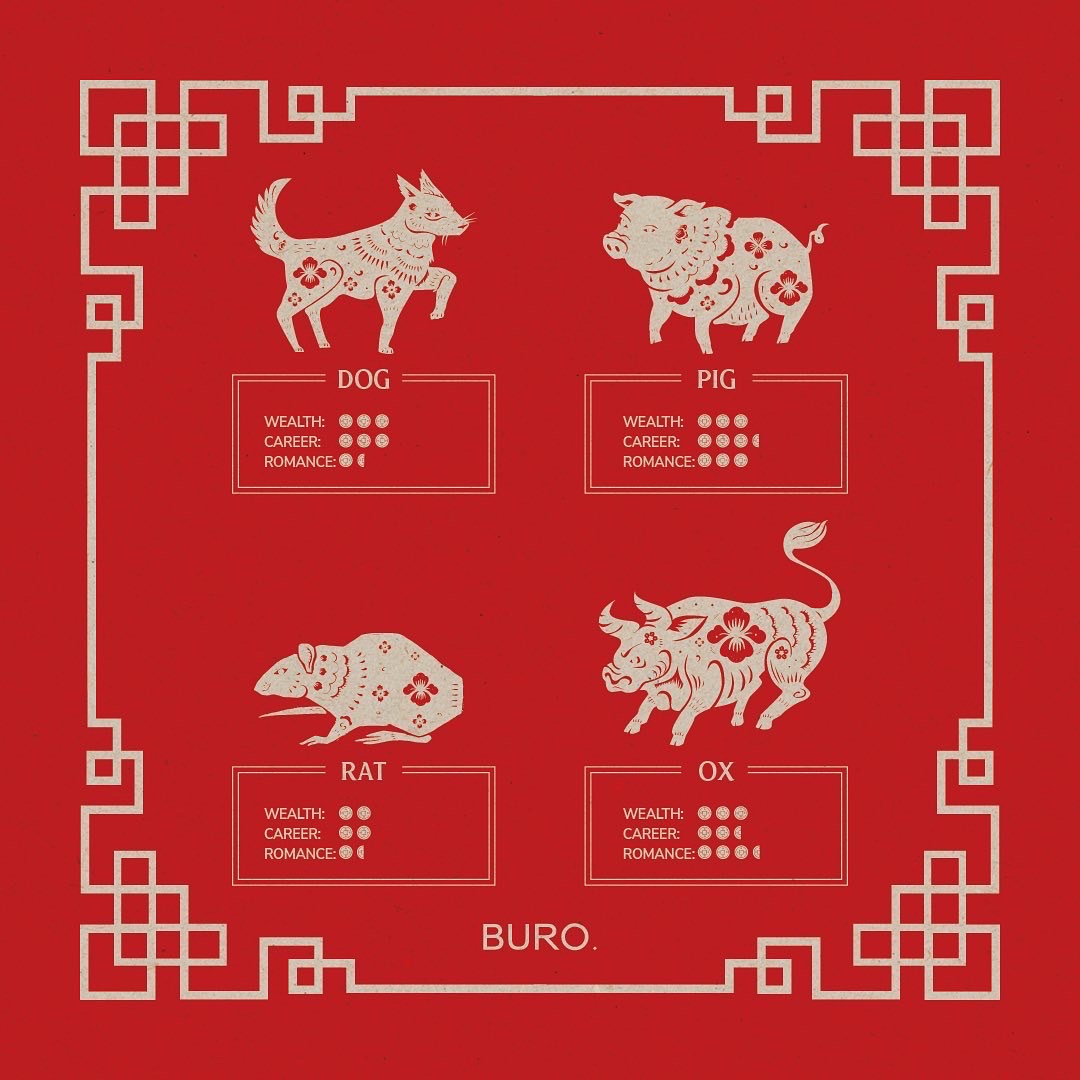 Be it the tiger's year, those with this Chinese zodiac may not necessarily have things easier than others. On the contrary, three other zodiac animals are forecasted to have the most to gain, according to Dato' Joey. However, they will only reap the rewards if they rise to the opportunities presented to them.
"While the Horse, Pig, Rooster, and Goat are the biggest potential winners of 2022, you won't get lucky if you spend all year sitting on the couch. Every zodiac has their strengths. Know your cards and you'll be able to play them to your advantage," he says.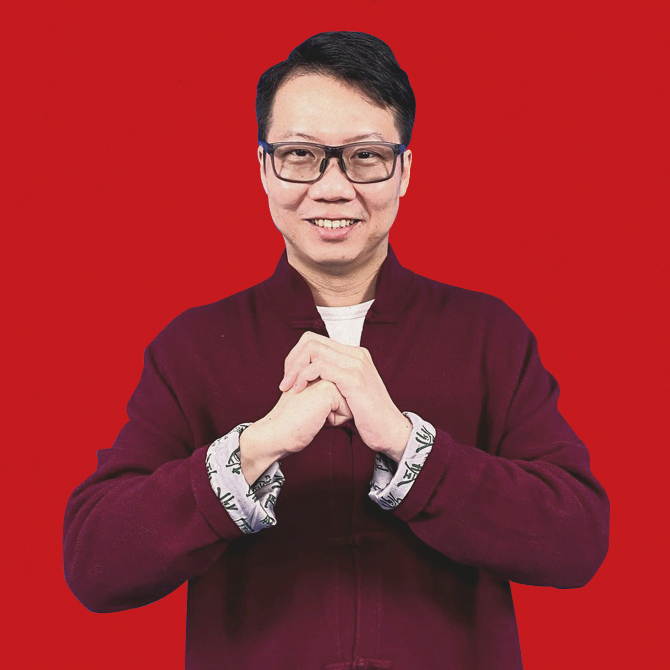 With that in mind, this is what Dato' Joey Yap has forecasted for each zodiac for the Year of the Water Tiger in his pocket guide to conquering the year, AKA Thrivers' Guide 2022. 
Rat
"2022 will be a year of change for you physically, emotionally and spiritually. It's a year to self-reflect from your career, relationships and beliefs. It'll be a good year to grow spiritually and look inside to learn more about yourself and embrace the change for the better. It'll be challenging to resist change, but when you put your mind to it, you can adapt. Focus on helping others, as this will benefit you in the future."
Ox
"In 2022, you'll become very attractive and likeable as you have the ability to strengthen not only romantic relationships, but also network and meet new clients, customers or even attract raving fans to your business. So remember to be more outgoing and visible in the months to come."
Tiger
"This year, all eyes are on you as the Tiger is the Grand Duke of 2022. This year brings about great changes in your life. Everyone will be paying attention to what you say or do—so make the most of this and step up because it's your time to shine. There'll be no shortage of problems for you to solve, but if you like changes to spice up your life, this may be the year for you."
Rabbit
"This year, you'll gain the opportunity to meet the right people and get the help you need. If you're a business owner or entrepreneur, you'll also have the right people show up to support you in various aspects of your life when you need it most."
Dragon
"This year is the time for you to self-reflect. Take a break and reflect on what you've achieved in the past year and what you're planning to do in 2022. Take time also to learn more about yourself and build your spirituality. Keep an open mind and be aware of the challenges you'll be facing. Don't react first, but contemplate on it to gain better judgement and make the right decisions."
Snake
"This year, you'll receive help secretly and gain the opportunity to expand your career, challenge yourself with more responsibilities, and increase your wealth. If you are in the academic field, you'll have the creativity, innovativeness, and intellect to make great achievements."
Horse
"Your career and wealth will gain some positive vibes this year. 2022 will bring about fame, vitality, and energy for you as you find yourself more motivated and energised to accomplish your goals. Your career or business will benefit and you'll be handsomely rewarded for your hard work and leadership skills."
Goat
"This year will be a good year for [those born in the year of the] Goat in [terms of] relationship and career. If you're single, this is the year to set out and look for someone special to build a long-term relationship with. In terms of your career, your efforts will bear fruit this year and you could gain the chance for a promotion and income rise."
Monkey
"2022 will be the year you awaken your new superpowers—the power to solve problems. Now as life begins to pick up, you and others will be faced with putting your lives back in order and there'll be no shortage of challenges. This is the time your superpower will come in handy."
Rooster
"This year, you'll be the go-to person for great solutions. You'll have the ability to make unexpected situations favourable for you and others. You'll also gain the help of those around you to thoroughly guide you throughout the year, and this will bring plenty of opportunities to your doorstep."
Dog
"This year, you'll get creative with everything you do and this will boost your independence and confidence. There'll also be career advancement and pursuit towards your professional interest. So, remember to flex those creative muscles from all the things that inspire you in 2022."
Pig
"Those with the Pig animal sign will experience a great adventure. It's a year to make many happy memories with loved ones, friends, and colleagues. There'll be opportunities to boost not only your network, but also connect and nurture new relationships, gain new wisdom, and learn from helpful people."
With all that being said, did you know that each of us has not one, but four animal signs? To discover yours and learn more about what's in store for you this 2022, check out Dato' Joey Yap's complete Thriver's Guide 2022 at this website. 
Other Chinese New Year stories you may be interested in:
Read more Chinese New Year stories here.
| | |
| --- | --- |
| SHARE THE STORY | |
| Explore More | |