Originating from Sydney and having a Malaysian Chinese heritage, Chef Victor Liong has spent his formative years as a chef honing his skills at prestigious restaurants like the Galileo Restaurant at the Observatory Hotel, Marque Restaurant, and Mr. Wong. His cuisine takes on a new approach to traditional Chinese food, using a combination of Japanese, French and modern cooking skills and techniques to create the most outstanding and creative dishes.
Where did your interest in cooking come from?
My mother is a great home cook and has always fed us with great and memorable meals, so with that as a background, I have always had a keen interest with food, after university I decided to take on a chef's apprenticeship and have worked with some of the best chefs in Sydney as a result of my passion.
You have a very diverse culinary background. What made you decide to focus on Chinese cuisine?
My cultural heritage is Chinese, a lot of my early food memories were those of Chinese foods, and I love the rich history and diversity that Chinese food and culture has to offer, I'm actually classically trained but whilst working at Marque, we were fortunate enough to be rated the best restaurant in Australia and garnered numerous other accolades, when I had a day off I would eat Chinese food, but I didn't really know how to cook the dishes I loved, so I decided to embark on a culinary reinvention of my repertoire and train with some of Sydney's most talented Chinese and Asian chefs, gathering a new passion for Chinese food but with a solid foundation in classical and modern cuisine.
Does your Malaysian heritage influence your cooking?
I think my Malaysian background allows me to season the food in a balanced and delicious and exciting spectrum, the diversity and excitement of food and tastes in Malaysia offer a foundation of knowing how delicious and how far to season something without it being too over seasoned.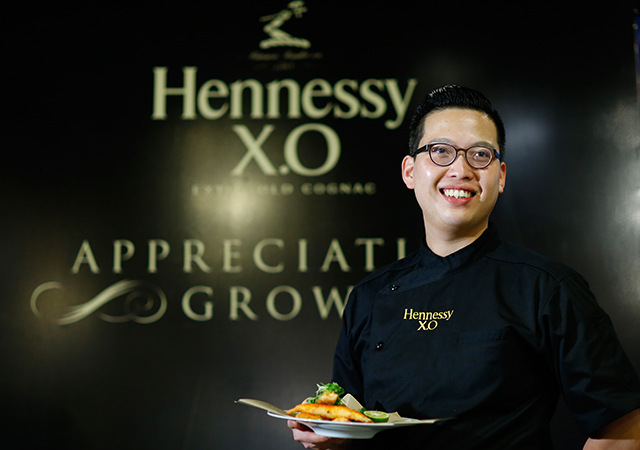 Who is a chef you look up to and why?
I have many chef heroes, many of them I have been fortunate enough to meet and call my friends, Internationally Massimo Bottura from Osteria Francescana in one of my heroes, and getting to cook for him at my restaurant and have discussions about food, passion and restaurants was a highlight. He's innovative perception and Avant garde outlook has been an inspiration for years, I love that guy.
Where do you draw inspiration from when you conceptualise a dish?
I draw inspiration from many plains and areas of aesthetics, I usually draw from traditional flavour profiles and modernise with a balance of flavour and texture, refining the unnecessary elements, or I draw from the season and the produce available and create dishes that reflect the time and place we are in, or I draw from art, and go for a colour scheme and work around the concept of a monochromatic effect.
Your most memorable cooking experience is..
I have had many, hopefully my best moments are ahead, I've cooked with Iron Chef Chen Kenichi during my apprenticeship, I have done collaborative dinners with Andre Chiang, Ben Shewry, Magnus Nilson, Alexandre Gaulthier while at Marque, I have cooked for Rene Redzepi, Yoshihiro Narisawa, Massimo Bottura, Shannon Bennett and Issac McHale at Lee Ho Fook, and now I'm in KL cooking for Hennessy X.O.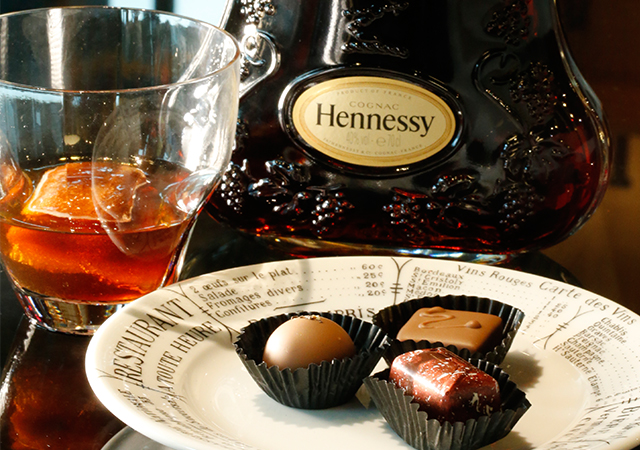 Do you have any advice for diners when it comes to pairing their food with cognac?
With Hennessy XO is to try it in it's 3 states and see which they would prefer, neat, or with a splash of water and on the rocks, they'd be surprise how versatile the XO is in those formats.
What is a must-try cognac pairing?
I love XO and black pepper mud crab….also Hennessy XO with dark chocolate is a winner!
What excites you most as a chef about the flavour of the Hennessy X.O.?
I enjoy the complexity and depth of flavour, the caramel, creamy custard and cocoa notes. The richness without being heavy is also flavour profile I enjoy about Hennessy X.O.
What can we expect from you at the Hennessy X.O. Appreciation Grows event?
We can expect a night of friends and great company, with food that is a great example of the food I showcase best drawing from my generational influences as well as what I've learnt from previous mentors, and of course the world's original XO, Hennessy.
| | |
| --- | --- |
| SHARE THE STORY | |
| Explore More | |