XTRA presents the most successful stackable chair in design history, Series 7, made by Republic of Fritz Hansen, in nine new colours.
In 1955, Arne Jacobsen set a new standard for chair design when he created Series 7 - a chair fit for the future or for eternity, some would say. Series 7 celebrated its 60th year anniversary in 2015 and is still in perfect shape.  It corresponds to a variety of private settings because of its sculptural and graphic shape. Akin to an Hermes bag, visually beautiful with impeccable craftsmanship, quality and design that will last a lifetime, it is truly design that can be passed down to the next generation. World famous stars have also been photographed, seated on it.
To celebrate the chair that has sold more than seven million pieces worldwide, Fritz Hansen asked the Danish artist Tal R to create nine new artistic colours for the Series 7 chair. Tal R is internationally celebrated for his profound sense of colour, and these new colours revitalize the design and give the iconic chair a new light.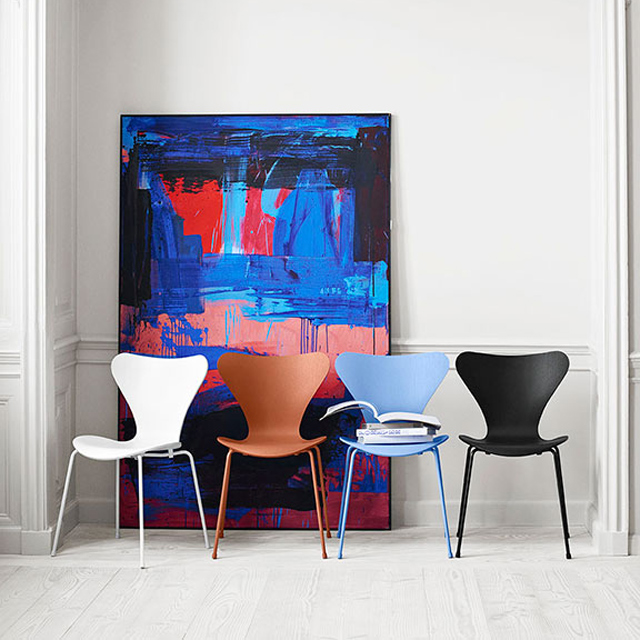 A colour is not just a colour but a complex and inconsistent factor. That is why Fritz Hansen prefers artistic colours to industrial colours, diversity to uniformity, and the natural to the artificial. The result is a piece of furniture that will continue to live, surprise and inspire.
Series 7 Monochrome
In creating this new line, Tal R used the same colour on both the base and the seat to produce a monochrome aesthetic, rendering the chair to a single shape unlike its traditional chrome frame edition. Giving the Series 7 chair a warmer appearance that is refreshing and new, it's this very approach to colours that resonates with Fritz Hansen's appreciation of gradual metamorphosis.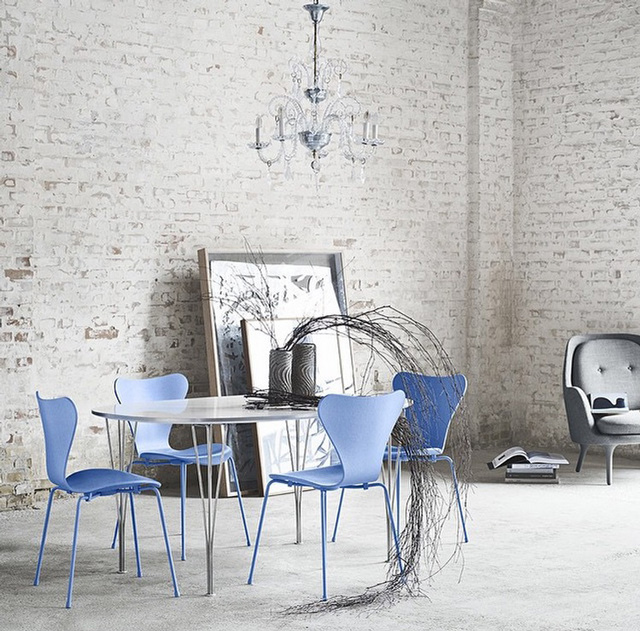 Seen by many as one of the finest examples of timeless design, Series 7 has become the most sold stackable chair in design history. Its prominent curves and recognisable feats have turned it into a style icon over the years, withstanding the profound changes in technology, culture and lifestyle, where it has remained popular for the past six decades.
And it's not stopping there. Series 7 can only move forward while retaining its trademark design elements. 60 years of timelessness and Series 7 will continue its journey towards new generations, new demands and new standards for the world of design.
Find out more about Series 7 at Xtra or head to the Xtra showroom at Lot S-236 & 237, 2nd Floor, The Gardens Mall