Luxurious in leather on a whole new level of form and design
Whoever reimagined leather in the form of beautiful bowls has got to be a genius, and LOEWE's creative director, Jonathan Anderson, is just that. Taking the fashion house's signature material and experimenting with different forms and functions, the Bowls Project reflects their unparallelled knowledge of leather.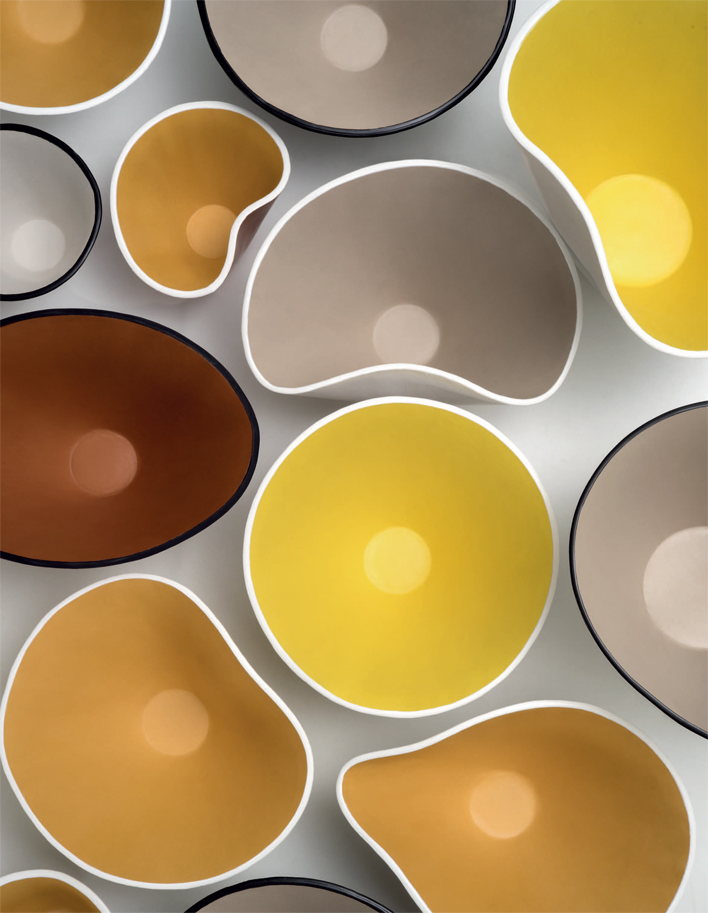 The task of marrying famed shapes inspired by 20th century potter Lucie Rie with LOEWE's expertise in craftsmanship was realised by José Luis Bazán, a third-generation Spanish artisan from Benaocaz, Cádiz, known for its high concentration of Spain's leather knowledge. As a result, 3 sets of 50 handmade leather bowls in various sizes, forming an ensemble that plays with scale and perception, were born. One of the modern touches added to the collection was the choice of colour scheme, which showcases neutral browns, black and white with touches of yellow.