The straight-talking rapping acting triple threat who has been hyped by Kendrick Lamar and Lauryn Hill. With a Mercury-nominated album and leading role in cult TV show, Top Boy, this is Little Simz, and her time is now.
When Little Simz performs live, she marches on stage where her band wait for her, carrying a handheld loudspeaker. She holds it up to her mouth, and over a surging bassline she yells out to the crowd, "Stop f*cking with my heart!"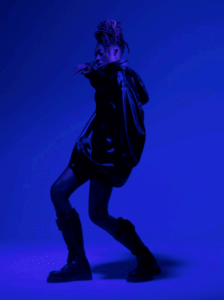 buro london little simz interview
It's the opening line to one of her songs, "Boss", and a fitting introduction to the 26-year-old North London rapper and actor, whose real name is ​Simbiatu, or Simbi, Ajikawo​. Ferocious and urgent, "Boss" is an anthemic declaration of strength and independence with deliriously rousing wordplay. ​"I don't need that stress, that stress" she roars, "I'm a boss in a f*cking dress."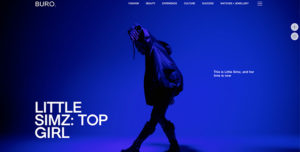 buro london little simz
Read the full story on Buro. London
The exclusive story (and video performance) with Little Simz is only the tip of the iceberg of what Buro. London has to offer. With high-profile contributors, a new tech platform with a dynamic interface, and fresh stories straight from the UK, Buro. London is the new addition to the Buro.Global family that now spans across 11 countries in four continents.
CEO of Buro.Global, Nick Smith says: "Following our symbolic re-brand of Buro 24/7 across our global network last year, expanding our presence to the UK and unveiling our new tech platform and dynamic interface was our next strategic priority. I'm thrilled to bring the brand to the UK with such a highly-engaged global audience, and to expand our speciality in connecting the world's most coveted brands with the market's most sought-after demographic—Generation Now."
| | |
| --- | --- |
| SHARE THE STORY | |
| Explore More | |