When you go to your favourite bookstore, do you typically head straight for the crime thrillers and "bestsellers" aisle? Many of us don't peruse the self-help sections frequently but it's full of hidden gems that are worth gleaning.
While reading about your favorite demon-slaying character in a dystopian world can empower you in some way, there's nothing that can warrant a profound change in your mindset quite like a good self-help book.
With the MCO still in effect, what better time for some self-reflection and to revamp your lifestyle? All of these books have audiobook and ebook versions so no excuses for not being able to get them in a bookstore now:
To take life by the reins
Year of Yes by Shonda Rhimes
Rhimes may be ABC's reigning queen as the talented creator of the hit TV shows Grey's Anatomy and Scandal, but even she was not immune to falling into the trap that is the mundanity of life. After Rhimes' sister told her one Thanksgiving evening that she never said yes to anything anymore, it was a hard but eye-opening wakeup call. In this humorous and poignant memoir of Rhime's colourful life, you can learn some valuable lessons about the importance of stepping out of your comfort zone and seizing opportunities in life that are just right outside your doorstep.
Google Play Books  Audible Google eBook
To excel in your work life and find the perfect balance
Leave Your Mark by Aliza Licht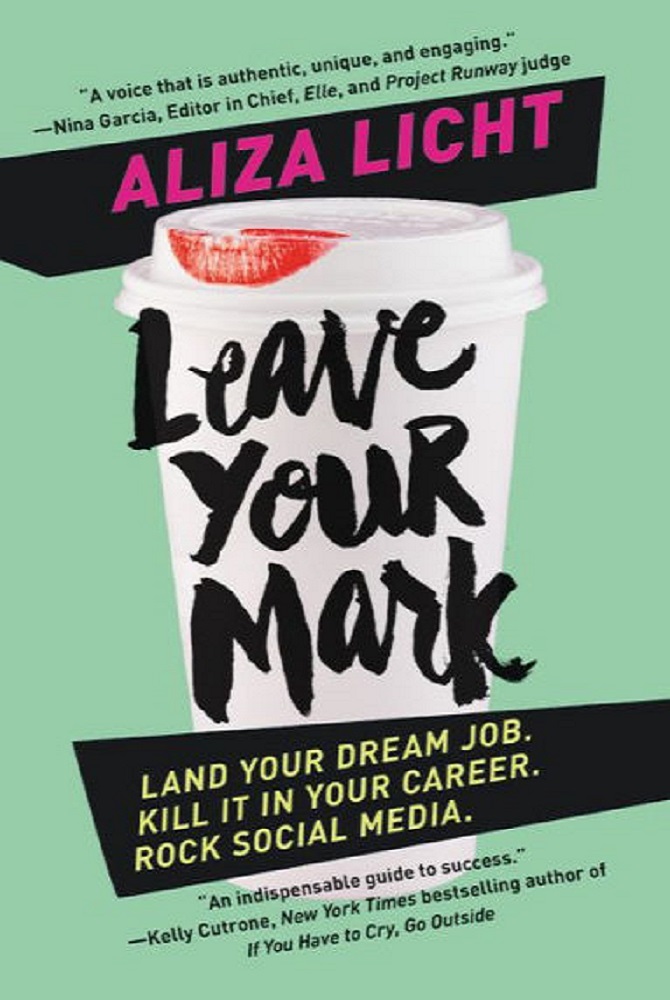 Leave it to social media star and global fashion communications executive, Aliza Licht to tell you how you can absolutely kill it in your career. She was behind the popular @DKNYPRGirl Twitter account that boasted over 500,000 followers while she was Donna Karan's International SVP for Global Communications. And did we mention she hid her identity a secret for six years? (No, this is not a sequel to Devil Wears Prada.)
Licht's bestselling book is considered one of the top career development books out there. Whether you're an aspiring entrepreneur, just starting out or have been in the game for a while now, Licht's book will show you how to navigate the workplace with sass, confidence and good fashion.
4-Hour Work Week by Tim Ferris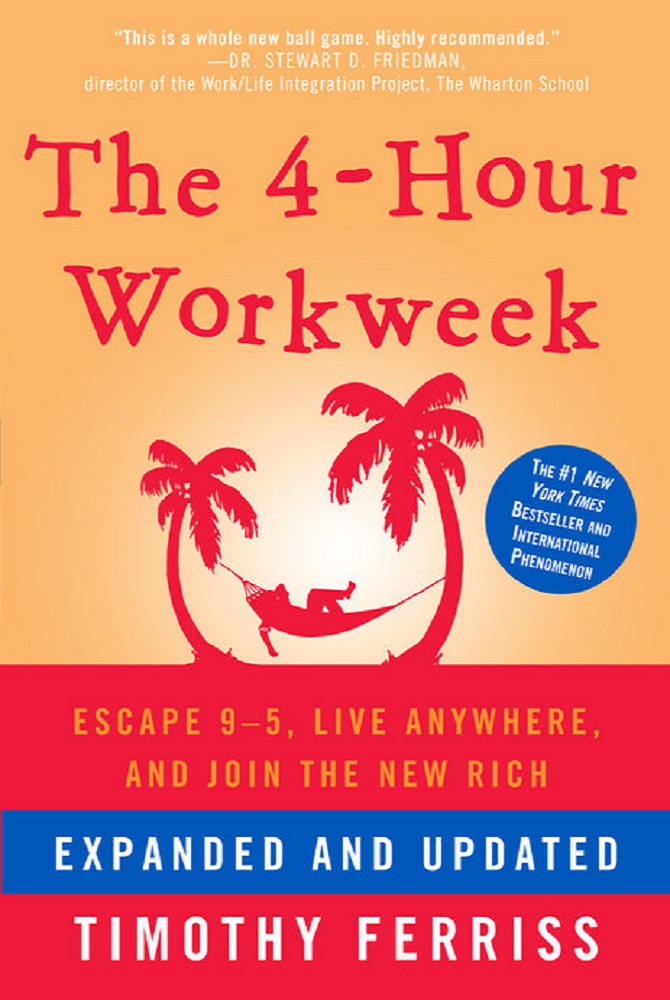 When Ferris' bestselling self-help book made a splash in 2007, it was a game changer for many people. Gone was the age-old notion of "work hard, save money and retire". Instead, Ferris rearranged that established order and showed us that it is possible to enjoy your life of luxury before your big retirement.
In what he dubs as the "New Rich", this book will show you how to utilise the two modern currencies, time and mobility, to get your dream life. Such concepts like Pareto's principle (which states that 80 per cent of results are formed from 20 per cent of your time and effort) is explored by Ferris to help eliminate unnecessary stress in your workplace and everyday life.
Joy at Work by Marie Kondo
Everyone's favorite queen of decluttering from Japan is back. If you are a fan of the KonMari method, check out her latest book that was published in 2018 on extending her principles from the home to the workplace. You know what they say—"clean desk, clear mind". But Joy at Work is also more than just physically decluttering your work life. Together with organisational psychologist, Scott Sonenshein, the duo give important lessons and tips on how to organise meetings, emails, to-do lists as well as finding ways to connect with your career so that it, too, can spark joy in your life.
To learn how to be vulnerable
Power of Vulnerability by Brené Brown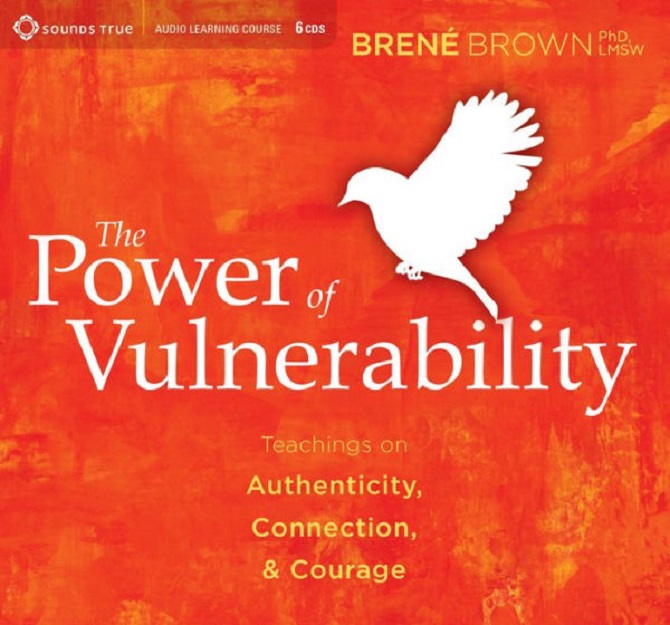 Dr Brené Brown is a researcher and professor whose academic work centre around social work. While interviewing individuals who had a strong sense of love and belonging, she realised that one thing they had compared to those who struggled for it was that they believed they were worthy of it. Not only did they believe in their worthiness, they also had the compassion to love themselves first, courage to be authentic and most importantly, the willingness to be vulnerable as a necessary part of life. While we tend to view vulnerability as a sign of weakness and shame, Brown will show you how being vulnerable is, in fact, the highest form of bravery and the most accurate measure of courage.
P/s: The audiobook version is just as good. Brown is an expert public speaker whose natural humour really lends well to this delicate topic!
Audible  Apple Books  Kobo eBook
To embrace all your awkward traits
Cringeworthy by Melissa Dahl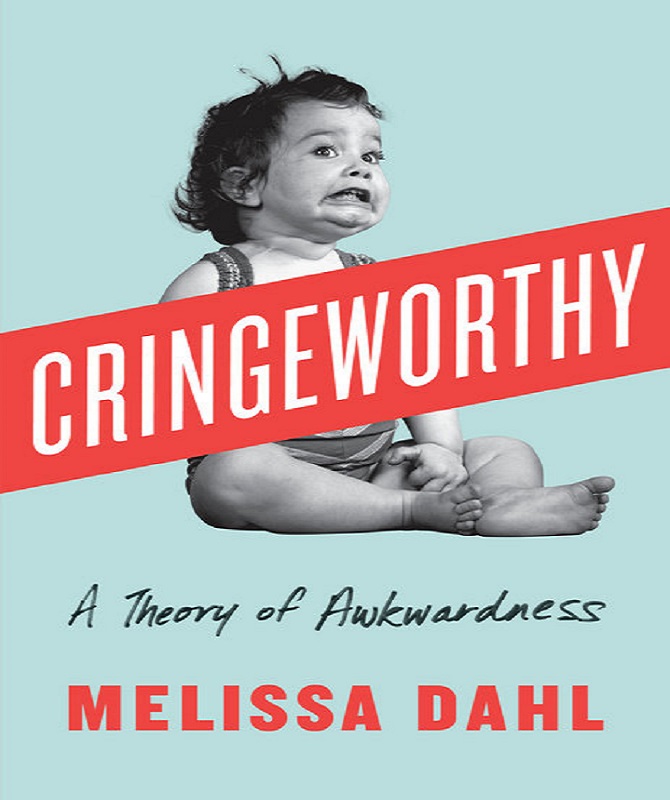 Have you ever replied "you too" after your waiter says "enjoy your meal"? Been there. Waving at someone who you thought was waving at you but it was actually to the person behind you? Done that. Tried to change sides when you and another person were walking towards each other but they end up doing the same thing and now you're both stuck in a weird left-and-right shuffle dance on the side of the road? Guilty as charged.
All of these cringeworthy situations definitely make us want to bury ourselves into a hole in the ground and never come out again. But to Dahl (who has had her own fair share of cringey moments), she became intrigued by awkwardness—this universal yet under-appreciated emotion. Through her hilarious research into the theory of awkwardness, Dahl lays it all bare (including exposing her middle school diary entry!). No matter how cringeworthy, the author shows that there are still lessons to be learned from our most awkward moments.
To be more present
Power of Now by Eckhart Tolle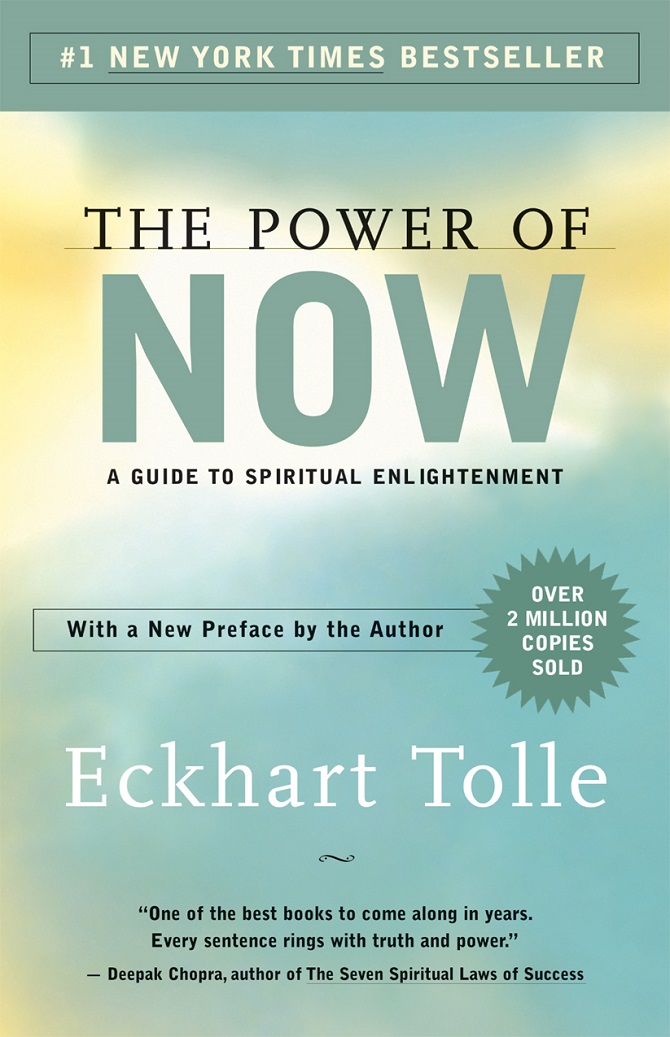 Tolle is a classic for avid readers of self-help and personal development books—you can never go wrong with one of his works. His first book, Power of Now, is an oldie but a goodie. Despite being published in 1997, it remains very popular and one many readers return to time and time again. In it, Tolle tells us that the present moment is the only real thing that we have, along with exploring how to let go of past and future thoughts in order to be mindful of the present. Considered a spiritual author, Tolle also includes some meditation processes to practise mindfulness.
To channel your inner badas* and put self-doubt at bay
You Are a Badass by Jen Sincero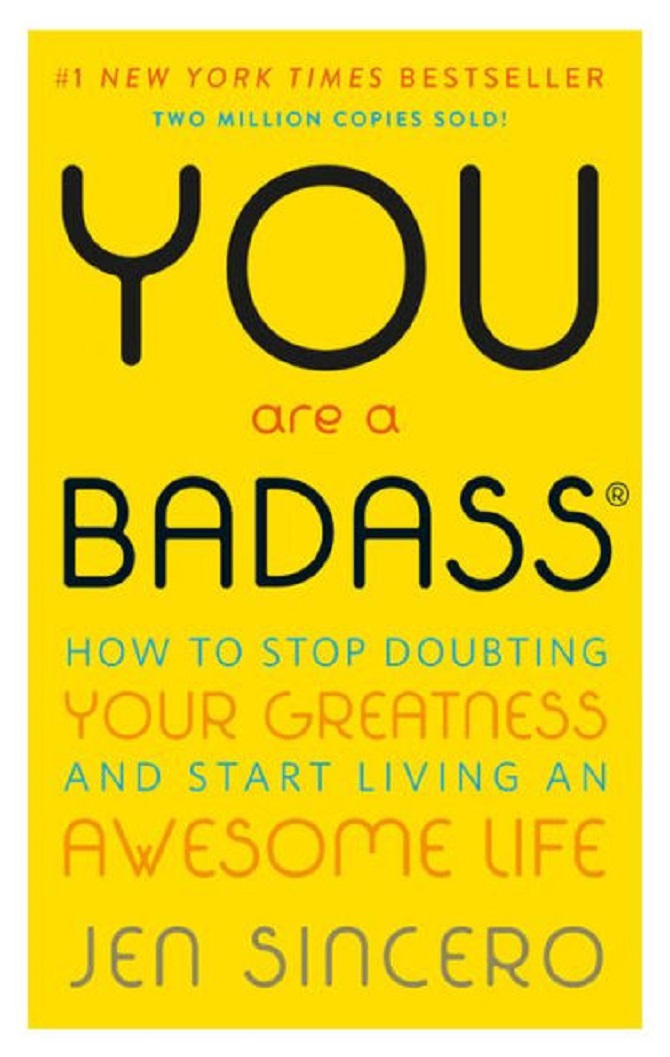 If you're going through a rough patch at the moment or feeling like you'll never be good enough, Sincero's book has something coming your way. Reading the 27 bite-sized nuggets of hilarious stories and simple exercises with a dose of spunk is a sure-fire way to get your self-esteem up and running again. This book is essentially a huge ego booster full of positive affirmations. Now, go forth and be a badas*!
Audible  Apple Books  Kobo eBook
What to Say When You Talk to Yourself by Dr Shad Helmstetter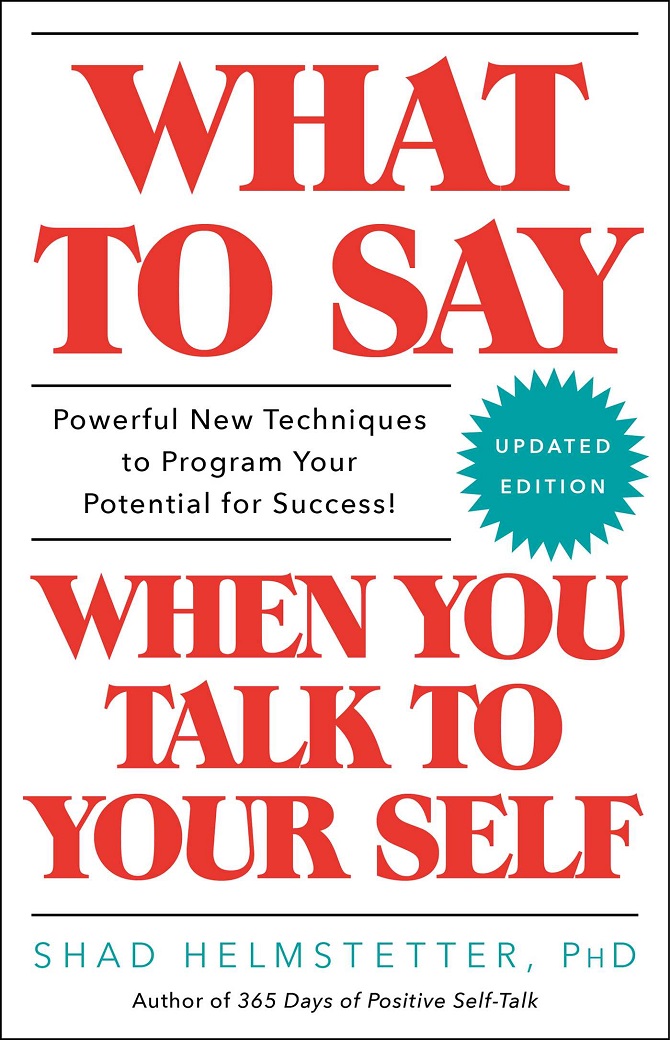 We all know how damaging our inner thoughts can be. Ever wanted to try something new for once but had that nagging voice in your head telling you no? Our inner voice can be pessimistic and even self-sabotaging but fortunately, our brain is also gullible and will believe whatever you tell it the most.
One key takeaway we love is Helmstetter explaining that self-talk operates on five levels and most people are often stuck on level 1 (negative acceptance) which is the most damaging. Through his careful selection of self-talk scripts and exercises, readers will be able to reach level 5 (universal affirmation), achieving a sense of oneness with the universe around them. Whether you're talking in front of a mirror or writing this down in your journal, Helmstetter shows how transformative our inner dialogue can be when done right.
To understand the power of habits
Atomic Habits by James Clear
Let's be honest—we all have habits we're proud of and others, not so. If you want to eradicate bad habits once and for all, this book is for you. The breakthrough comprehensive guide by James Clear, an expert in habit formation, is an excellent book on how to improve your life 1 per cent at a time every day. One important point Clear makes in his book is that the reason you can't break your bad habit is not because you're the problem but because your current system does not allow for change. Pick this book up and you will see how the micro habits in your life will overtime compound into macro results.
Audible  Google Play Books Kobo eBook
7 Habits of Highly Effective People by Stephen R. Covey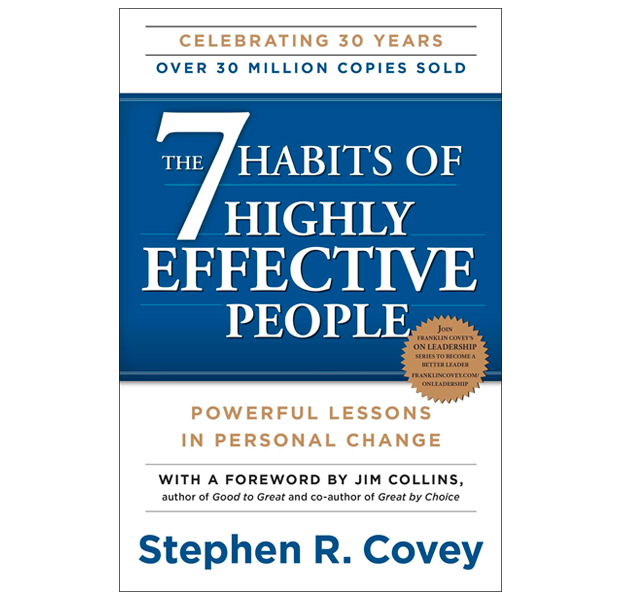 We can't have a self-help list without including this book. When we say this book is a cult favourite, we mean it—it has sold over 25 million copies worldwide and has been on the bestseller list for decades. In it, Covey goes through the common habits productive and successful people practice to achieve their goals. The habits he presents are simple yet impactful, but we would go out on a limb and say his 2×2 matrix rule is an even more important habit to have. Covey goes in depth to explain how doing this habit every morning can help you more effectively decide what tasks need to be done now and others later through a system of urgency and importance.
To maximise productivity
Getting Things Done by David Allen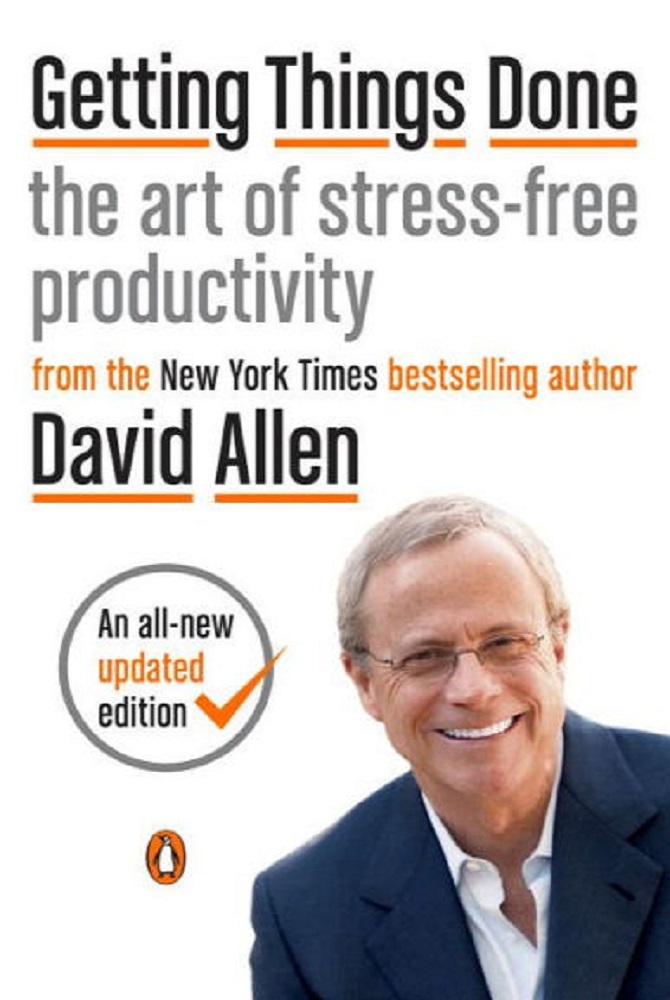 Along the same vein is Allen's time-management method which he abbreviates as the GTD method to increase productivity in an efficient and stress-free manner. His key belief system is that we should move tasks and projects out of the mind and into external systems rather than having to recall them.
To achieve this, individuals should practice a five-step process: capture, clarify, organise, reflect and engage. GTD will provide a great foundation for those who are not naturally organised and even those who are already well-coordinated to further better their system.
Audible Apple Books Google eBook
The Life-Changing Magic of Tidying Up by Marie Kondo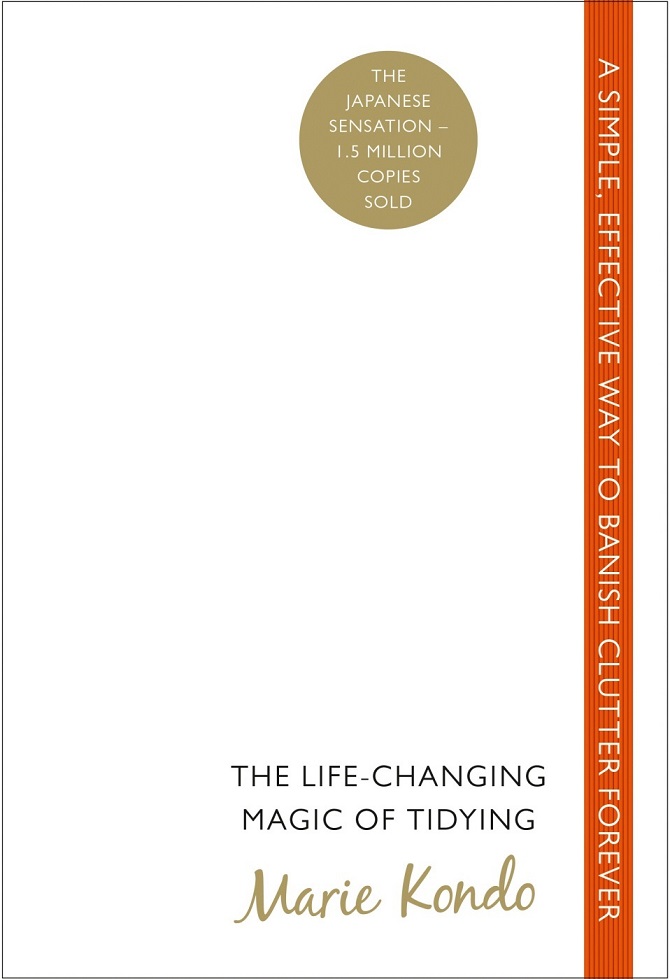 Of course we had to include this book which catapulted Kondo to international stardom—it basically started a whole movement. I'm sure by now we've all heard of her famous KonMari method and binge watched her Netflix series. Her tips on how to declutter your life really stem from one simple yet important question: Does it spark joy?
Of course, there are other things that Kondo does in the book that are baffling i.e. talking to her furniture and sending a text to her old phone to thank it for its service. But really, the crux of what she is trying to teach us is to express gratitude for the simple things in life—and that all things should be respected and treated with delicate care.
To on y care about the things that tr
| | |
| --- | --- |
| SHARE THE STORY | |
| Explore More | |