Culture
Pop Culture Catch-Up: Blackpink stuns in 'How You Like That' MV, Justin Bieber denies sexual assault allegations and other news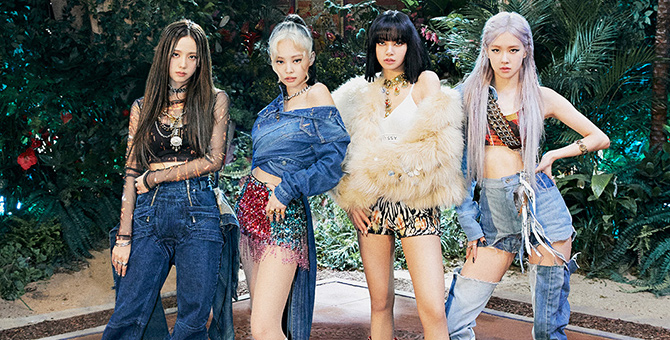 Hello, pop culture vultures! Here's another round-up of the latest news in the entertainment circle you might have missed:
Blackpink asks 'How You Like That' in latest comeback
After a series of teasers and concept photos, the music video for the quartet's long-awaited comeback is finally here and it's nothing short of good ol' femme fatale magic.
As per Blackpink style, 'How You Like That' goes hard right from the beginning with their bass-thrumming beats and edgy lyrics. According to an interview with Time, 'How You Like That' carries an uplifting and powerful message "to rise high in the midst of darkness."
The music video has already garnered almost half a million views in less than ten minutes, showing just how much Blinks have missed their idol group after a year-long wait. They won't be disappearing again anytime soon though, as YG Entertainment has released several exciting plans for the group last week.
Sophie Turner and Joe Jonas are expecting their first child soon
Sophie Turner and Joe Jonas will be parents very soon! According to US Weekly, the Game of Thrones actress is expected to give birth in the "next few weeks." Although the couple has never come out to explicitly confirm or deny the news to the media, photographs of the duo out and about the past week have basically reaffirmed that Turner does indeed have a bun in the oven.
Another source also revealed to Us Weekly,"Having children and starting a family was part of Joe and Sophie's plan. They've always known they've wanted kids." Congratulations to the couple on their soon-to-have bundle of joy!
Megan Fox responds to claims being sexualised by Michael Bay
In a stunning development of events, Megan Fox has finally come out to respond to the recently resurfaced clips and rumours of Fox being sexualised by Michael Bay as a teen–but it's not the response you were probably thinking.
In her post on Tuesday, the actress states "when it comes to Michael, and Steven [Spielberg] for that matter, I was never assaulted or preyed upon in what I felt was a sexual manner." She also denies being made to wash Bay's car for her Transformers audition. However, while she denies being sexualised by Bay, Fox does acknowledge that she has "endured some genuinely harrowing experiences in a ruthlessly misogynistic industry." If you missed the whole issue, check it out here.
Lunadira and Reddi Rocket drops dreamy pop song 'Hoodie'
Today is a great day for the local music industry as up-and-coming artists Lunadira and Reddi Rocket have released a relaxing lo-fi-esque tune that is perfect for the rainy weather with a nice cuppa.
Crooning about the warm embrace of a lover's hoodie, the lulling undulations of Lunadira and Reddi Rocket's voices are sweet accompaniments to the melodic guitar riffs in the background. We love artists that are hands-on with their music because that's exactly what the duo has done. They filmed and edited their own music video for the single.
Stream the single here for your next at-home jam session.
Tune in to the Stonewall Virtual Day Event live
While COVID-19 may have disrupted annual Pride Month parades and concerts, one can never really stop Pride from happening at all. Instead, the celebrations will go from IRL to URL (like many other events) with a star-studded line-up. Some of the stars who are expected to make appearances and performances are Taylor Swift, Barack Obama, Demi Lovato, Hayley Kiyoko and many more.
We're thrilled to announce we will be streaming @REALPRIDELIVE's #StonewallDay FRIDAY on Logo's YouTube and Facebook with special guests @BarackObama, @taylorswift13, @ddlovato, @GeenaRocero, @HayleyKiyoko, @alokvmenon, and more! https://t.co/0lcKaqLR0D

— Logo (@LogoTV) June 23, 2020
The event will also serve as a benefit to support LGBTQ organisations that have been financially strained by the ongoing pandemic. Organisations such as The Ally Coalition and Brave Space Alliance will be receiving support through the virtual event.
Stream the Stonewall Virtual event here on Saturday.
Justin Bieber denies sexual assault allegations
The past week has not been a good week for Hollywood male celebrities as a slew of sexual assault allegations have made the rounds on social media towards Ansel Elgort and Cole Sprouse.
The latest celebrity to be accused of such is Justin Bieber who immediately brought forward receipts to prove it was not possible. According to the anonymous accuser who only goes by the name Danielle (the tweets have since been deleted), the assault happened in a Four Seasons Hotel in 2014. However, Bieber claimed it was "factually impossible" as he was not even at the hotel at said time.
His series of tweets state, "I don't normally address things as I have dealt with random accusations my entire career, but after talking with my wife and team, I have decided to speak up on an issue tonight." The singer went on to say, "Rumours are rumours but sexual abuse is something I don't take lightly. I wanted to speak out right away, but out of respect to so many victims who deal with these issues daily, I wanted to make sure I gathered the facts before I made any statement. In the past 24 hours, a new Twitter appeared that told a story of myself involved with sexual abuse on March 9, 2014, in Austin, Texas, at the Four Seasons Hotel. I want to be clear. There is no truth to this story. In fact, as I will soon show, I was never present at that location."
Yesterday, it was reported that the 'Stuck With U' singer is allegedly filing a lawsuit against two women for US$20 million. The suit claims that both women "fraudulently schemed to seek attention and fame by maliciously posting despicable, blatantly false, fabricated, defamatory accusations that Justin Bieber engaged in sexual assault." It goes on to say that "it is abundantly clear that these two individuals are trying to capitalise on the climate of fear permeating the entertainment industry."
| | |
| --- | --- |
| SHARE THE STORY | |
| Explore More | |