Lifestyle
The best tips for planning your own party as shared by Malaysian event planners
Party professionals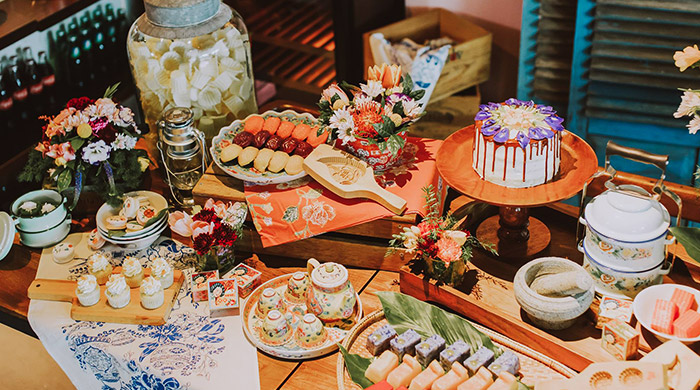 When throwing a party, some might decide to just leave it to the professionals and hire event planners and stylists; others revel in the planning process. For the latter, we enlisted the help of four Malaysian professionals—Leann Choong of Pathway Events & Design, Sherly Abd Aziz of Tie the Knot, Eunice Chan of Moments, and Adeline Tan of Mint Events & Soireés—to dish their expert party planning advice.
What's a popular theme for parties that you have encountered nowadays?
Leann Choong: Pool parties are pretty popular these days—with lots of summer vibes, loud colours and massive inflatable floats to complete the mood.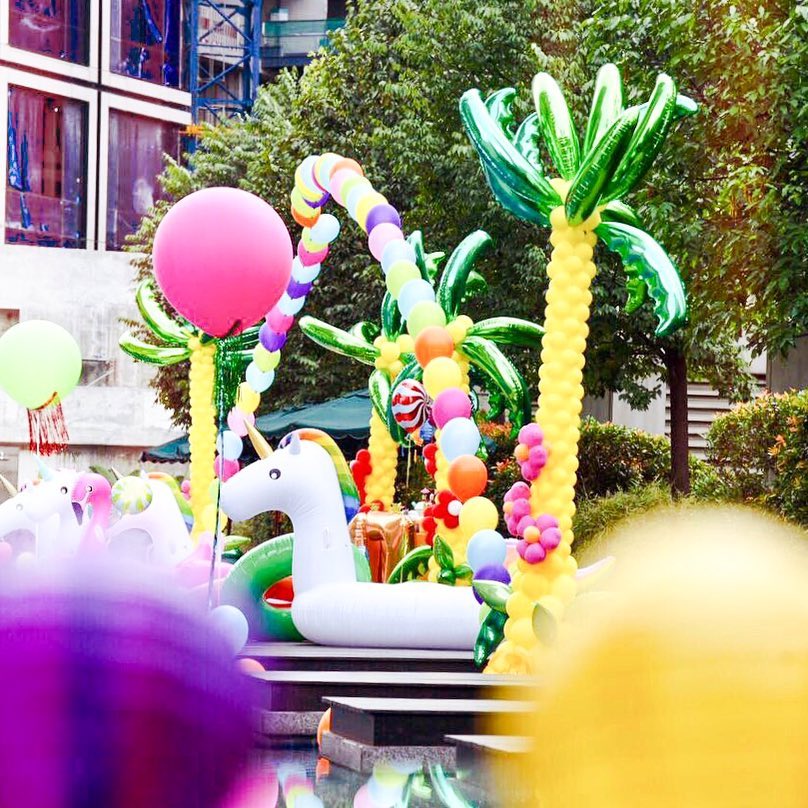 Adeline Tan: Hawaiian Luau themes are a favourite with pool parties nowadays but otherwise, carnival and circus themes. Those never grow old.

Sherly Abd Aziz: For kids parties, it's usually whatever the current popular Disney cartoon or superhero is. As of late, Star Wars, Moana and Trolls seem to be at the top of the list. As for adults, the ladies tend to opt for floral or whimsical themes while the men prefer a more monochromatic theme (with lots of booze).
Your best advice when it comes to planning a party on your own.
Eunice Chan: Choosing the right venue is something most people take for granted but it's actually one of the most vital things to look into. A spacious venue with good ventilation and ambience matters when you're in a room packed with partying guests. You wouldn't want them to be sweating away, struggling to squeeze their way through from one end to another, or squinting to catch what's going on.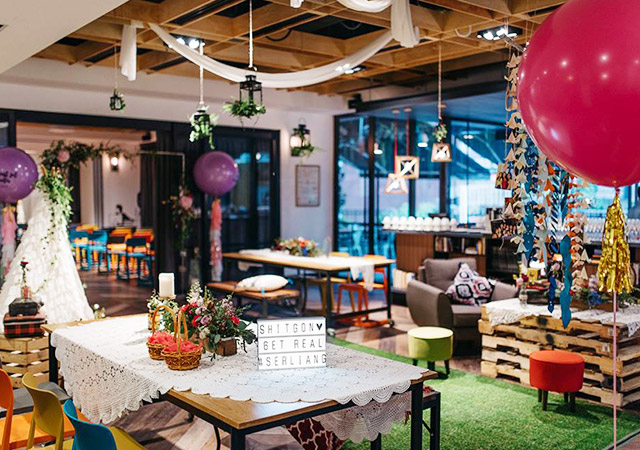 Leann: Have a clear idea of your budget and theme as this will ease the entire planning process while keeping your expenses in-check. On that note, do work on your invitation list ahead of time to work on RSVPs and drop outs.
Sherly: Get organised with a To Do List. Determine where is the main area you want the focal point of the party to be. That will then be where you put the most effort in terms of decorations and styling before you personalise other areas. This will be more impactful rather than trying to scatter the décor which might end up looking a little lost. Also, don't be afraid of DIY. There are a lot of easy and helpful tutorials on YouTube to help with practically anything.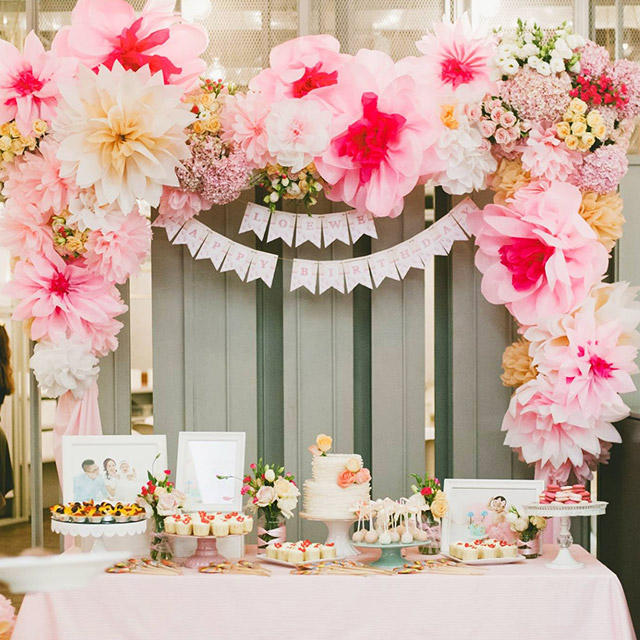 How far ahead should one plan for a party?
Eunice: At least three months beforehand. It's a good lead-time for you to book your venue, lock in your vendors, have your guests RSVP and to source for the other bits and pieces in between.
Leann: That really depends on the scale of the party and whether it's simple or elaborate. An intimate party at a restaurant with balloons, flowers and cake can be planned within one to two weeks. A party of a bigger scale that requires invitations and securing various vendors (venue, decorations, food, entertainment, gifts) may take more than three weeks of planning.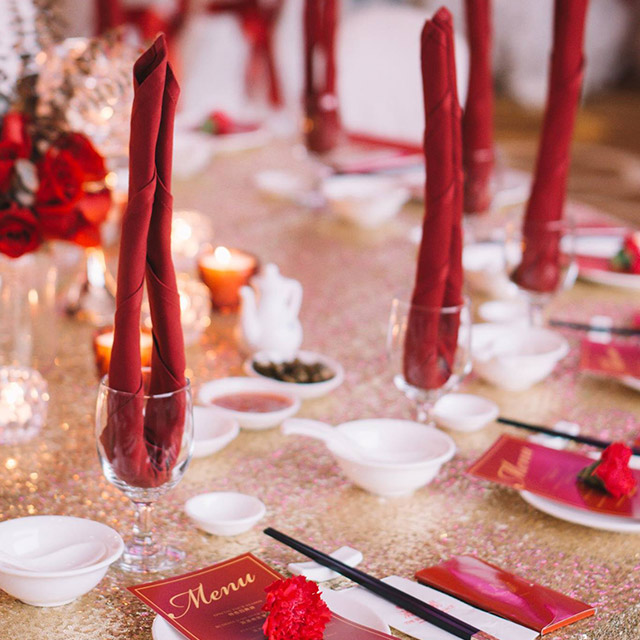 Adeline: As soon as you have a date and venue, start sending out invitations to block your guests' calendars.
Any tips for those who wishes to throw a surprise birthday party?
Sherly: Don't leave any clues behind and ensure the friends you inform can really keep a secret (so no telling the kids!). Capture the moment of surprise on camera be it in a photo or video. Most importantly, it's best to invite close friends and keep it intimate as opposed to having it as a huge bash.
Adeline: Indicate clearly that it's a surprise party on the invitation. Spelling out the time of the surprise walk-in also helps to manage the guests' punctuality.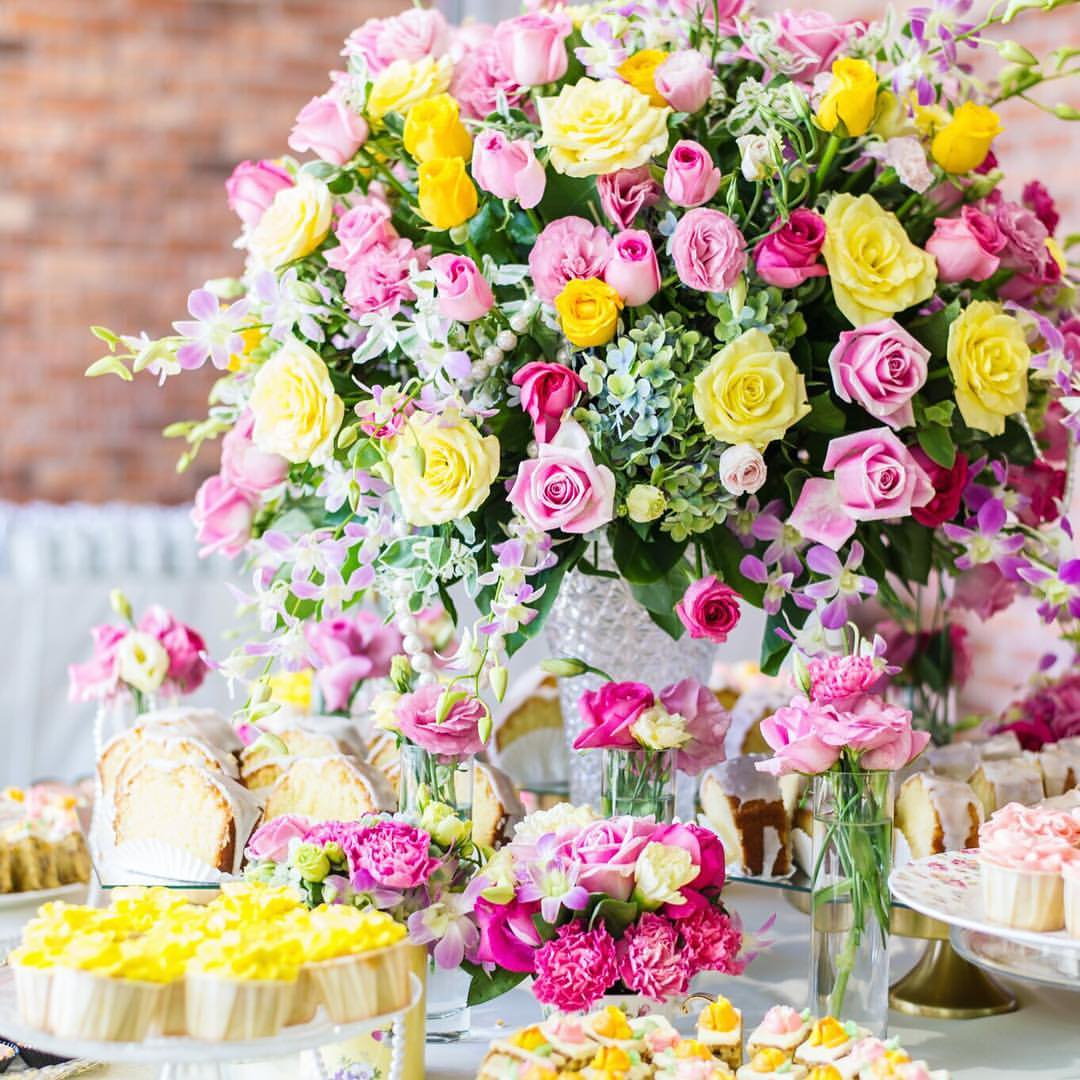 It's Buro's birthday this month! Which vendor would you recommend to get a cake from?
Eunice: JY Food Lab and Bitter/Sweet are some of the vendors we've worked with that does a spectacular work, visually and taste-wise. But to be honest, you can also buy any cake off the counter and add your personal touch to it with some edible flowers, chocolate bars, and a custom made topper—it could save you quite a large sum.
Leann: We love the cakes and desserts by Shaun Teo and Foret Blanc! Both are so talented and offer fully customised cakes with beautiful designs.
Sherly: Love the cakes and treats from Xiao by Crustz. Do try her!
Adeline: Miss Shortcakes!
Related stories:
5 Gorgeous wedding venues to consider for your big day in KL
6 Beautiful flower-inspired cakes by Malaysian bakers that your Mum will love
What you missed at the #BuroTurnsTwo 'Too Cool for School' party
| | |
| --- | --- |
| SHARE THE STORY | |
| Explore More | |