Who wouldn't want a kitchen designed by Bobby Berk? The resident design expert on Queer Eye has pulled off some of the most remarkable home makeovers on the show, and we love how he always caters the design to the person's individuality and needs too. His latest design challenge might have been his toughest one yet—in a project with Design Milk, Berk was tasked to come up with four modern kitchens for each of his castmates a.k.a. the Fab Five using the collection of aesthetics from Corian Design.
As always, Berk included elements that speak to each individual in his designs. Check out the beautiful kitchens along with his commentary for each castmate below:
For Antoni Porowski…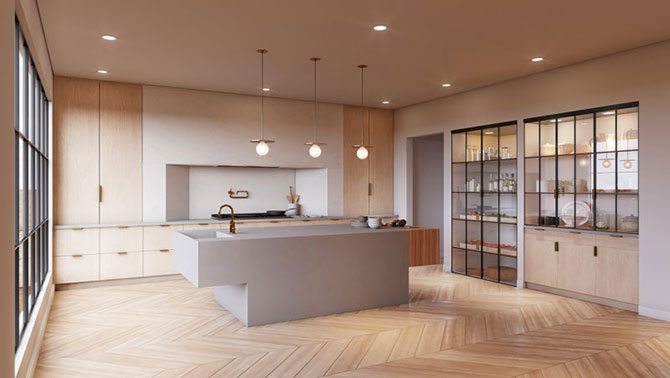 "In Antoni's, I wanted to keep the focus on cooking, with everything else being more simple and subtle, so I went for a modern and clean space that is central around the food prep elements. I wanted to create interest through angular lines and shapes versus employing a lot of different materials. I was also able to use some very modern concepts, like the cantilevered sink and the integrated range area that draws the eye visually in to those 'cooking areas'."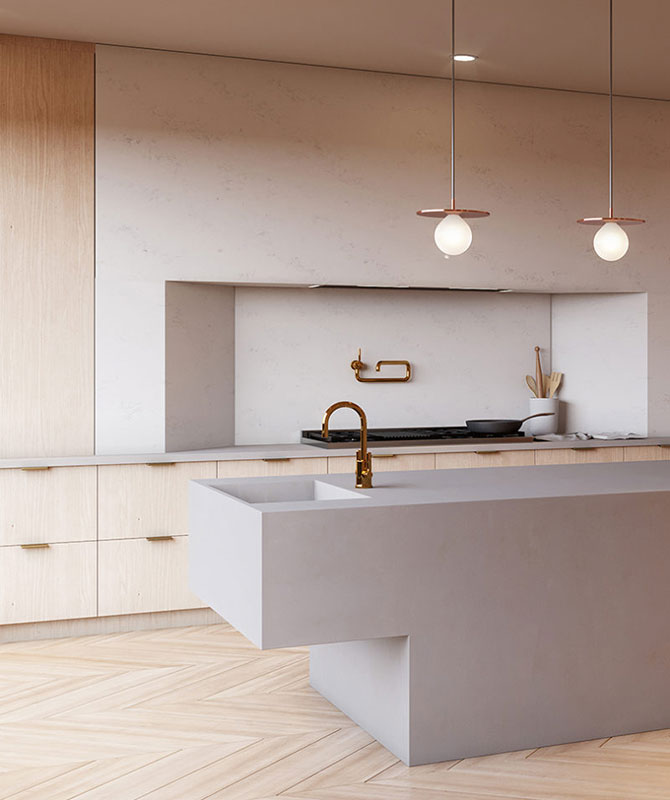 For Karamo Brown…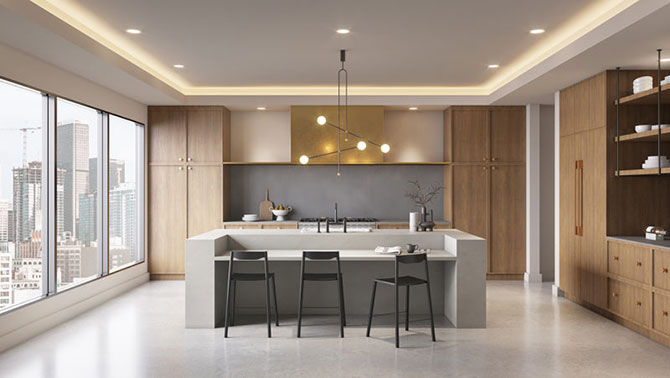 "For Karamo's, it was about creating a space that employed mixed materials all coming together to create one cohesive story, and a place people could gather in. There is brass, wood, cement, aggregate, and iron. It's a reflection of some of the work that he does not only in the show but in his life—bringing people of different cultural beliefs and backgrounds together into one harmonious space. The materials work together to build a stronger concept than they would if they were used on their own."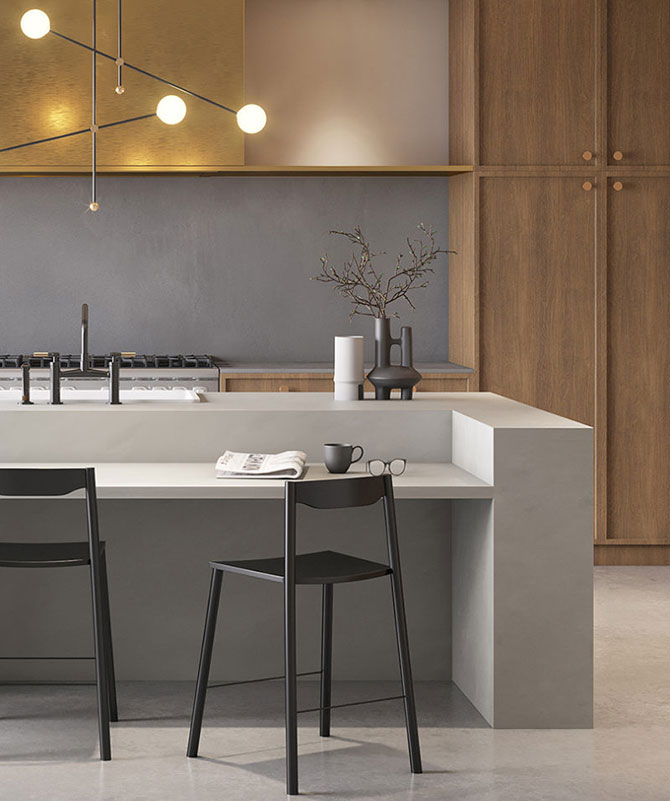 For Tan France…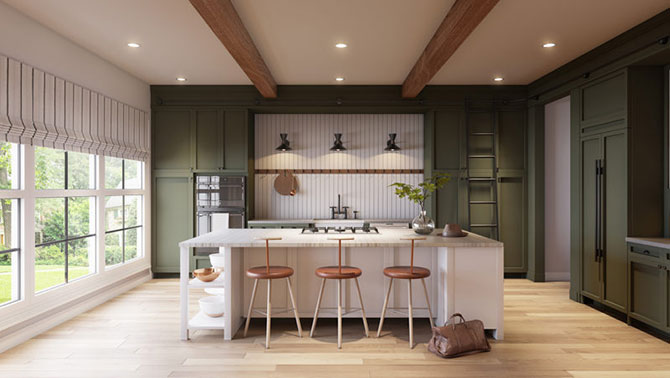 "With Tan's, I wanted to give a nod to his more traditional roots while bringing in some modern materials and elements. For the countertops, we went with the perfect taupey tone so that it evokes the look of an old English countertop. The pattern in the surface gives it a beautiful patina and brings in the warmth that we wanted for his space along with the green cabinets. For the island we wanted to do something bold and make it feel like a freestanding piece of furniture—much like you would find in an old English pub or manor."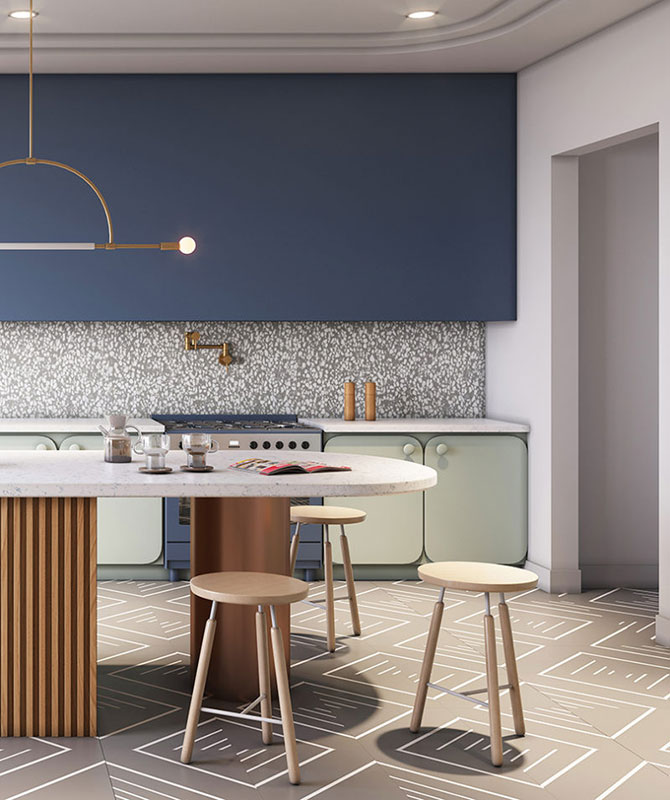 For Jonathan Van Ness…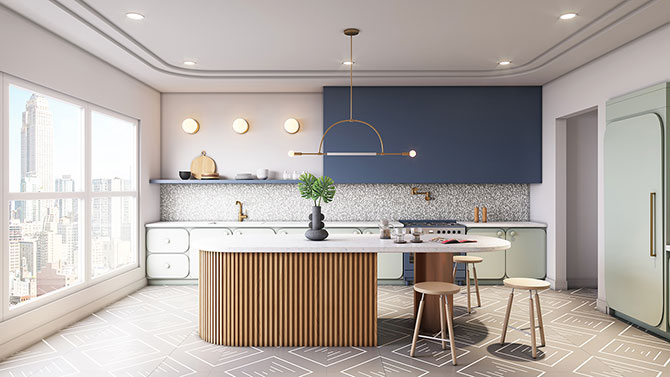 "And for Jonathan's, I went more playful and whimsical by mixing multiple materials, finishes, and colors. I wanted to create a space for him to entertain, be with friends; a space that is all about gathering. Rather than using an island in the middle of the space, I opted for a large table with chairs around it. It lends itself to a more inviting, informal, and fun atmosphere in the kitchen."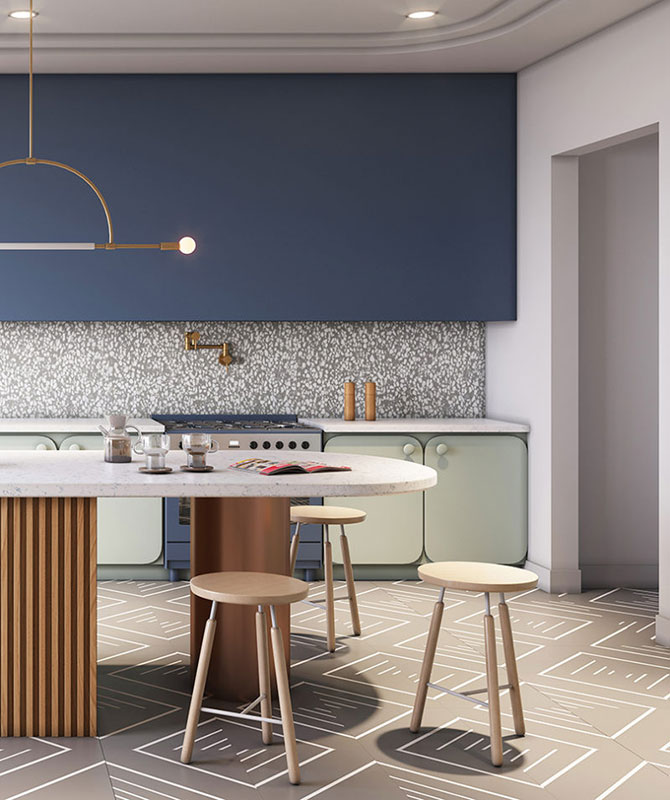 When asked which of these kitchens would he choose as his own, Berk mused: "Asking a designer to pick his favorite room is like asking a mother to pick their favorite child. It just isn't possible. There are so many elements that I love from all of these kitchens that I would love to have in my own space." But of course. If you, like us, can't wait to see the Fab Five in all-new Queer Eye episodes, mark this down on your calendar—Queer Eye Season 4 will be out on Netflix this 19 July!
| | |
| --- | --- |
| SHARE THE STORY | |
| Explore More | |