Mothers truly are the best and we all want to spoil them rotten especially on Mother's Day. If you're looking to give your mom something special this year, why not explore your creative side and go the homemade route?
DIYs are always great because they are personalised, totally customisable and will definitely impress your mother with your nifty skills she never knew you had. They also make for great add-ons to whatever gifts and beautiful trinkets you may already have lined up for them!
So arm yourselves with a hot glue gun, a bit of glitter and some patience—time to get crafty!
Trinkets to spice up mom's humble abode
Homemade reed diffuser
Realize that your mother loves certain scents and essential oils? Making a homemade reed diffuser with the perfect blend of her favorite scents is a great personalised gift for her (also, it's way easier than it looks to make!)
All you need are:
A vase with a narrowed tip to slow down the evaporation process
Rattan reed diffusers (bamboo skewers work too—just cut the narrowed tips off)
Mineral oils thin enough to absorb up the diffusers such as sweet almond oil and safflower oil
Assortment of essential oils
Unlike candles, reed diffusers pretty much last forever—just refill the oil when it gets low and turn the diffusers upside down every two weeks. Not only will you score brownie points for paying close attention to what she likes, both of you can now enjoy a beautifully scented home. Head here for the full tutorial.
Fabric flowers are a thing and we're loving it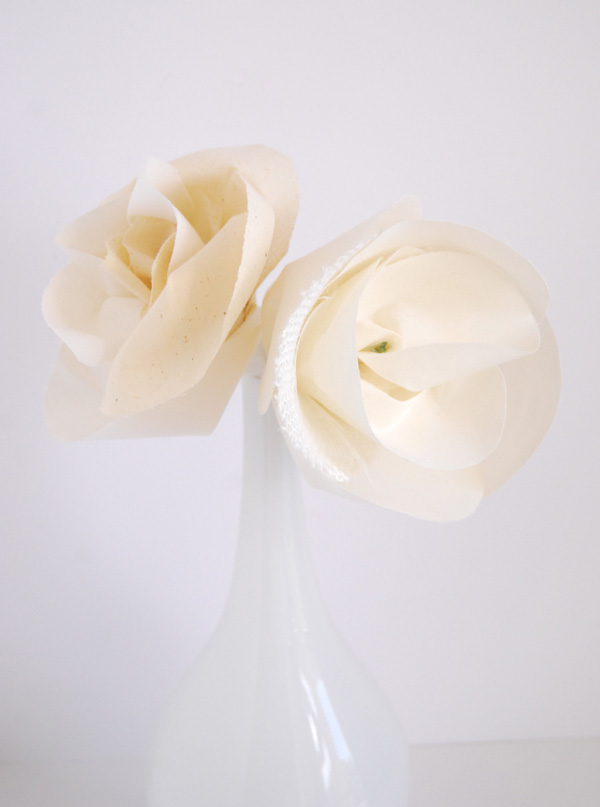 How about a bouquet of flowers, but with a twist (and a few rolls in between)? This DIY gift definitely has that wow-factor you might be looking for and will look dainty on your mother's vanity or bookshelf. It's also a great way to re-purpose any old or excess fabrics you were thinking of throwing out. The options are endless with this craft—get creative with whatever patterned or material fabric you can get your hands on and start shaping your mother's favourite flower into a long-lasting centrepiece. Check out this tutorial for some inspo.
Room scents au naturel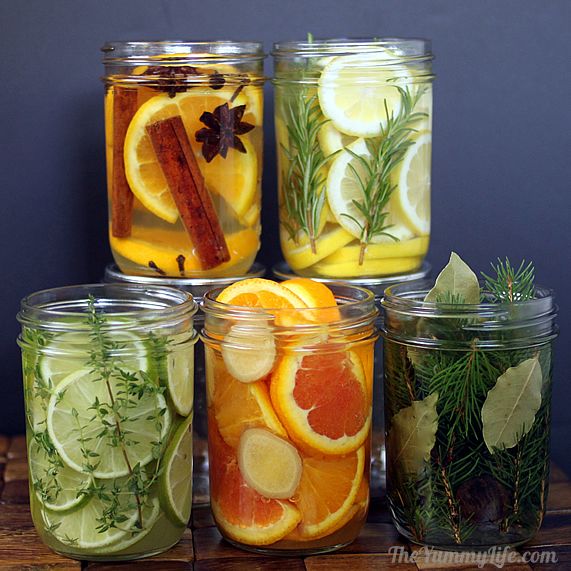 If your mother dislikes artificial fragrances, check out this in-depth tutorial on how to create natural room scents. The gist of it is to use whatever fruit, herb or spices of your choice (they can even be expired or nearly going bad) and fill it with a jar of water. To fill the space with a warm sweet scent, simply pour the contents into a pan and gently heat to spread the scent. You can reheat the mixture up to three times and even freeze it for when you wish to use at a later date.
Recipe box and cards to keep her kitchen organised
Is your mother a supercook who absolutely loves spending time in the kitchen? If your answer is 'yes', this DIY idea will make her cooking experience a breeze while keeping her work space organised.
With the use of free printables (they truly are DIY's best friend, as you will see later on), you can complete this in a manner of minutes. Simply download and print the printables, use post-it notes or spare coloured paper as dividers, and re-purpose an old show box or jewellery box! Take a look at these useful tutorials here and here.
A calendar to walk down memory lane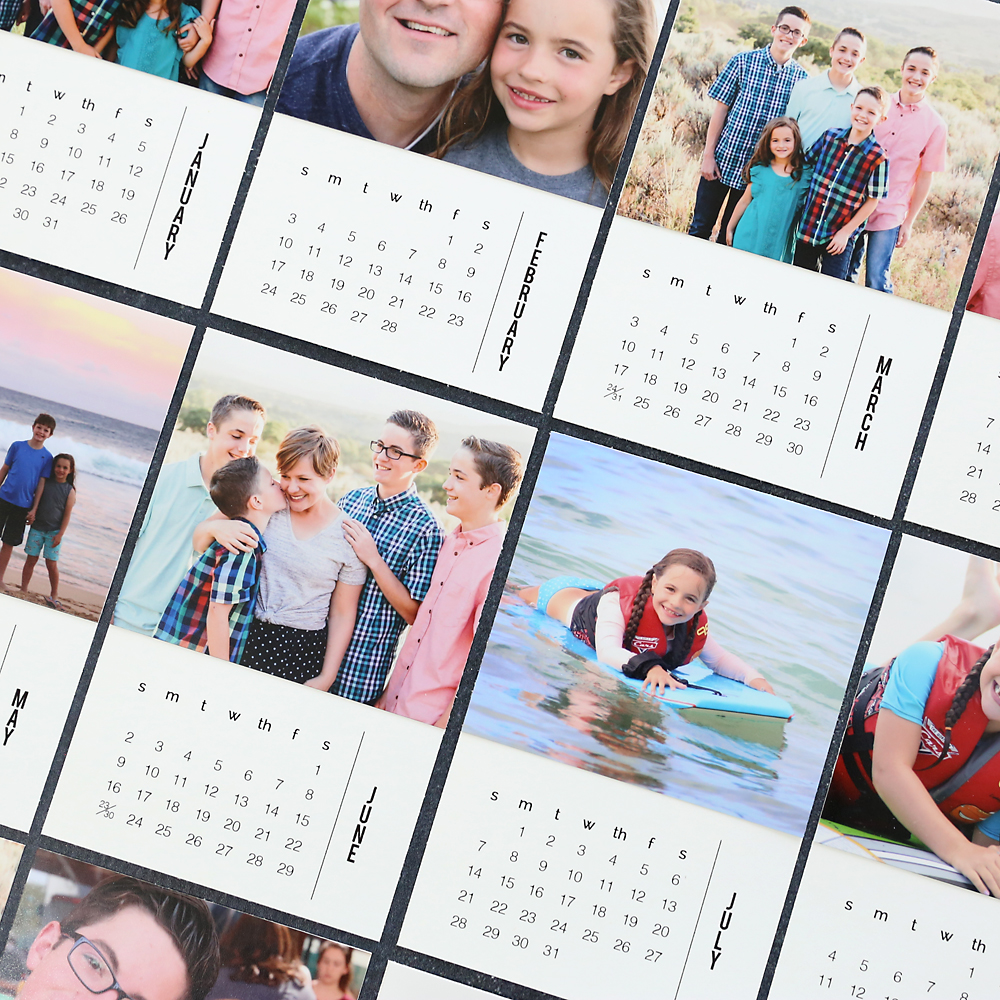 Want something more personal and memorable? This gift idea will definitely put a smile on mum's face first thing in the morning. Gift her a family calendar—use this simple printable calendar as a template. All you need to do is print out 12 of your favourite family photos or beautiful portraits of your mom, and paste it onto each month. To save on time, simply punch a hole in the top left corner and tie it up that way with a cute ribbon, set it on an easel which can be easily switched out each month, or frame it up.
Satisfy her sweet tooth with these tasty treats
Indulgent chocolate mousse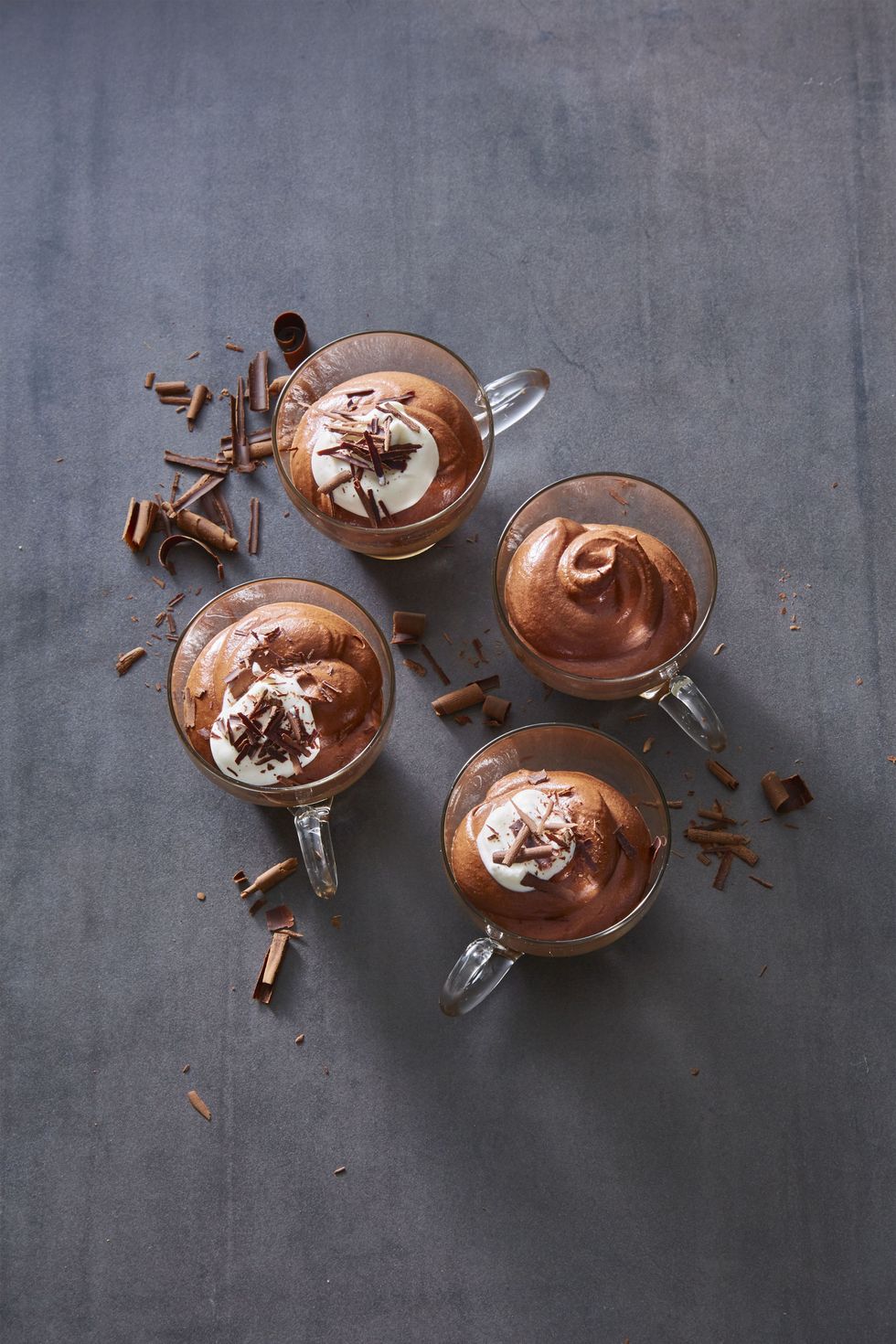 So you've already decided what to make her for breakfast, lunch and dinner—what about dessert?  Try out these amazingly simple and totally delicious dessert recipes. This decadent chocolate mousse will only take you 10 minutes with just three ingredients! If your mom is not so much a chocolate lover, this pear and berry crumble is a sure winner. There's just something about a warm crumble that mothers can't seem to resist.
Sweet cinnamon brown sugar butter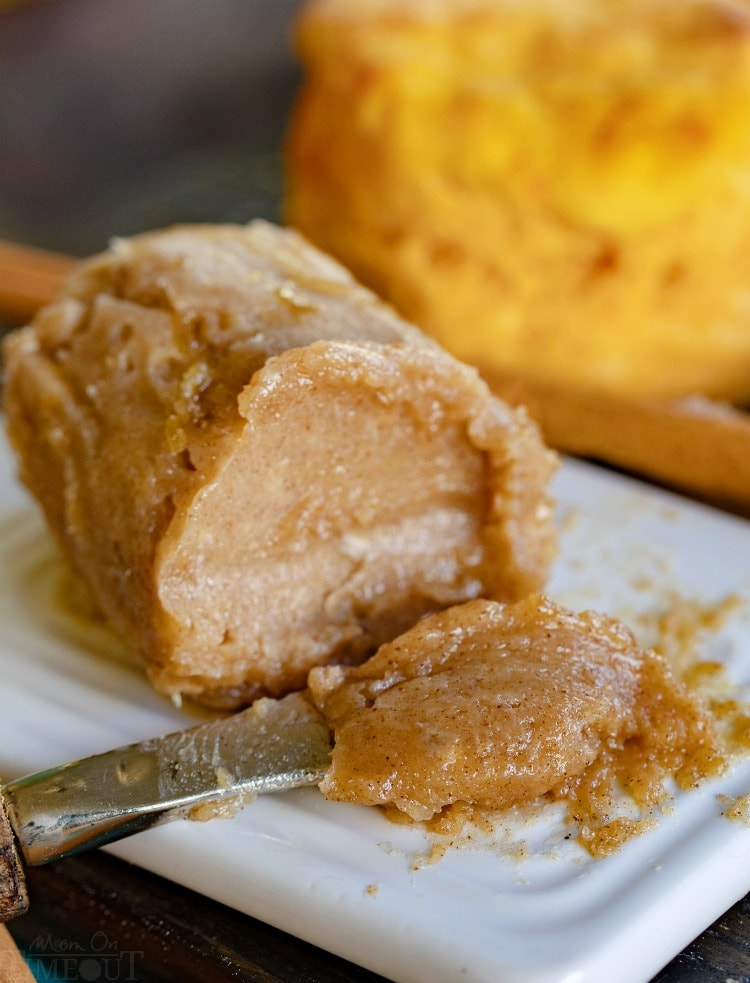 Make an array of personalized spreads for your mother for fuss-free breakfasts and tea time. There are many variations on the internet but the one you can never go wrong with is brown sugar and cinnamon butter, mmm. You only need to mix in those three ingredients and your mother can now enjoy her new spread on toast, scones, muffins and the like.
Pamper the resident Queen in your life
Fizzy bath bombs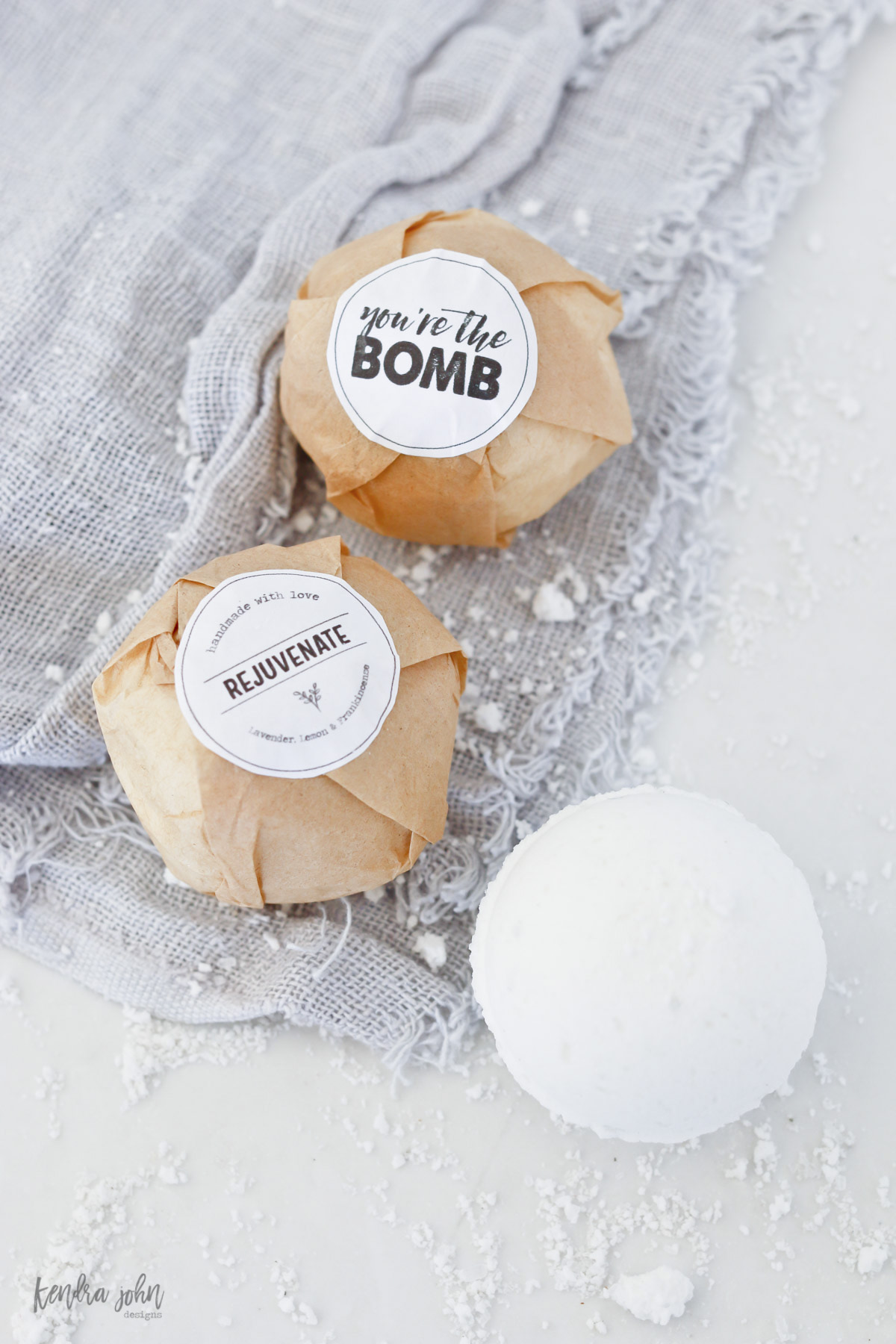 Bath bombs out there can definitely cost a bomb (ahem), so why not make one yourself with ingredients you can easily find in your pantry? All you need are baking soda, epsom salt, corn starch, citric acid, moisturising oil such as coconut oil and an essential oil of your choice.
It's a great way to thank your mother for all she's done and pamper her without even needing to leave the house. Check out this great tutorial on how to make all-natural white bath bombs (no colourants because some do stain!) along with tutorials on printable bath bomb tags so that you can stick to them for the complete Lush look.
Good-enough-to-eat coffee scrub
If you don't have a bath tub, don't worry—a DIY bath scrub will be just as effective. There are many types of DIY scrubs out there with various ingredients and scents. This coffee scrub recipe is excellent in removing dead skin cells and minimising the appearance of cellulite and stretch marks.
Fluffy arm-knit blanket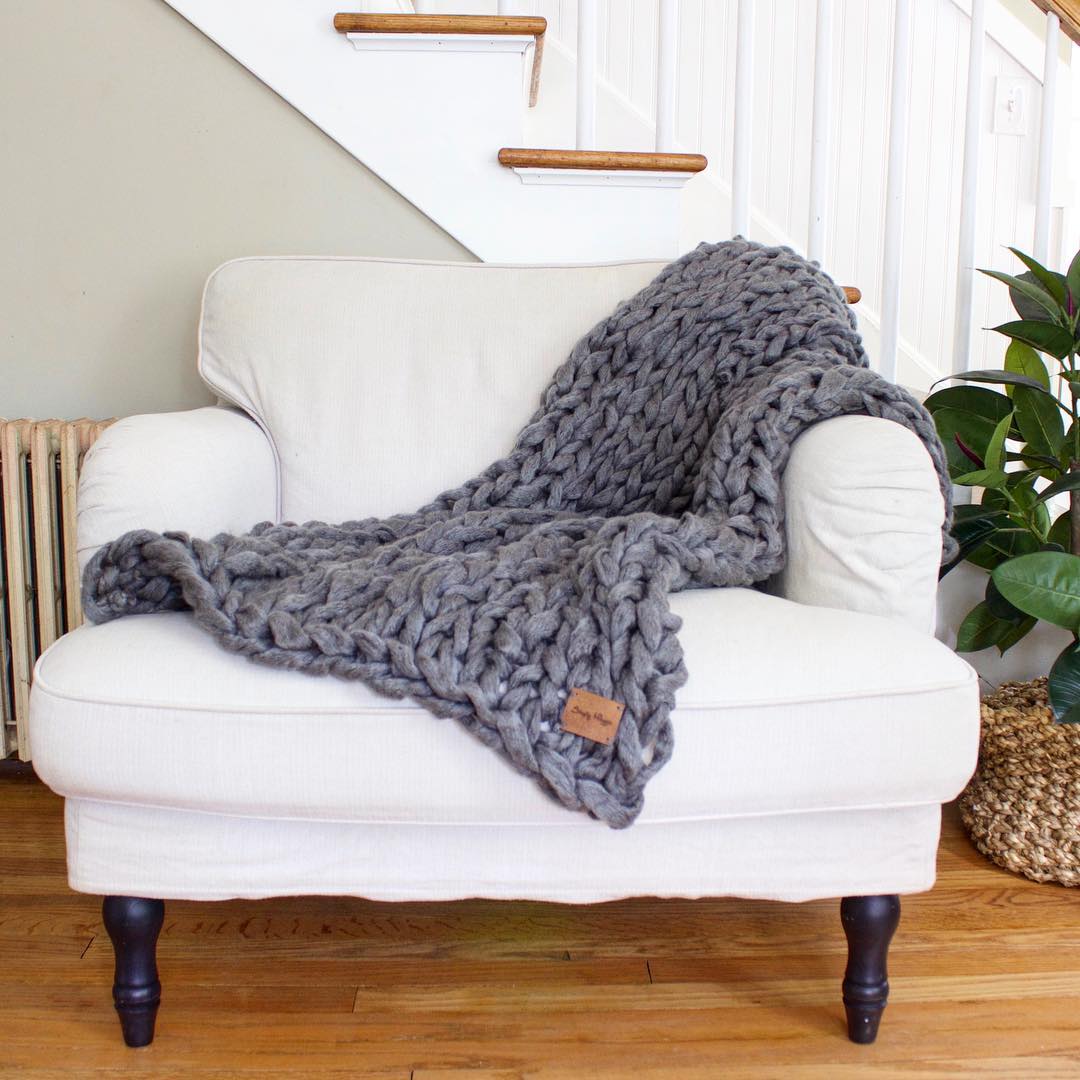 Remember when we said to have some patience? Here's a DIY gift that will require patience and concentration but it will be so worth it in the end! If your mother is sensitive to colder temperatures and gets the occasional bout of shivers, here's something for you to try (challenge) for yourself. Don't worry—you only need a ball of yarn and your arm, that's it! No needles, stitching or the like.
Flaunt your craft(y) skills
Sentimental memory jar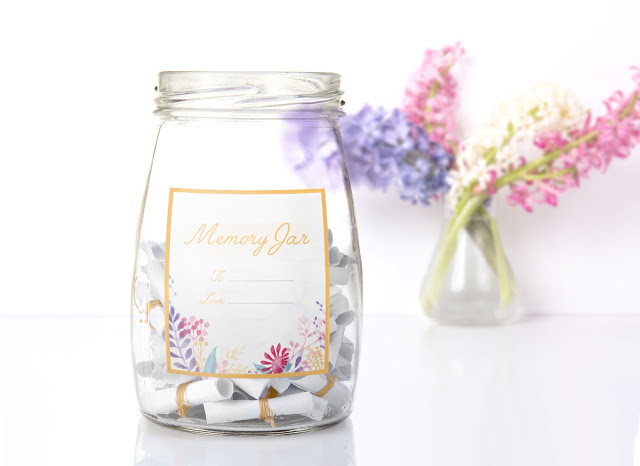 Take this time on Mother's Day to not only thank your mum but to also to remember the good, the bad and the ugly (with a few laughs along the way). A memory jar is a simple and effective DIY idea to take a trip down memory lane plus, you and the whole family can continue to fill it up even after this special occasion. The best thing about this craft is that you can use any container really, and start filling it with your favourite memories of her and voila.
Pressed flower art
Here's another lovely flower DIY to try out if you want to step away from the usual flower bouquet route. For all their Pinterest-worthy beauty, you would think they are hard to do. But no, all you need are your mother's favourite flowers, some kitchen towels to soak up the moisture and a heavy book. Depending on the size of your flowers, you can get perfectly pressed flowers in just a few hours or one to two days. Stick them onto the glass panel of a photo frame and your art piece is done.
Oh, for an extra tip, you can even use a whiteboard marker to write a little message on the panel to complete the gift. This also works great if you've decided to order a beautiful bouquet for your mother and know she'll dread the time she will have to throw those lovely flowers away. With this craft, even withered flowers will find new beauty again.
Seal it with a card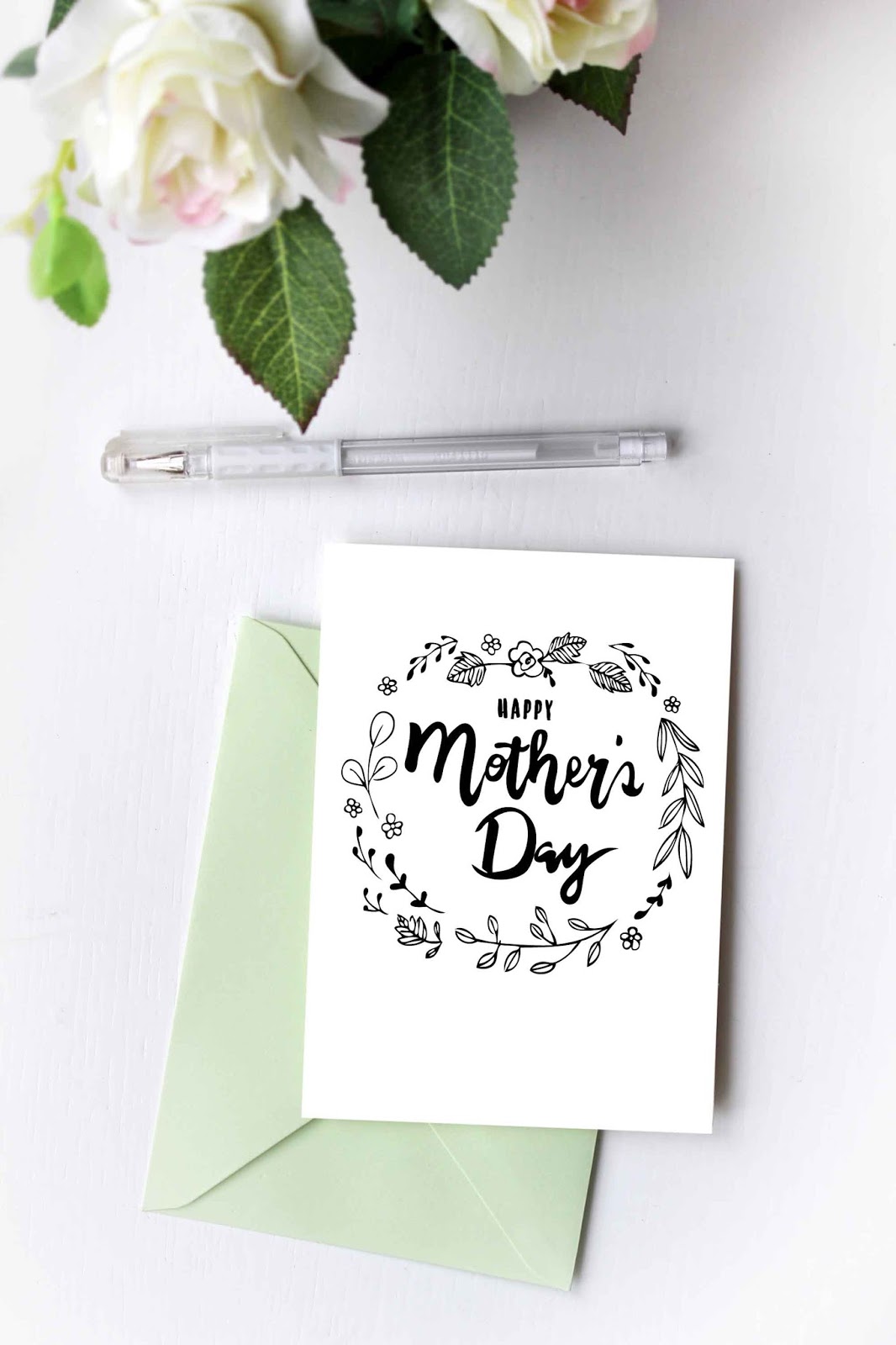 At the end of the day, nothing says a thoughtful and special gift as a handcrafted card with a special message inside. Gather some markers and let your imagination run wild on your paper canvas. If you need a bit of inspiration, check out simple designs online that you can easily follow (don't forget to colour it in for more pizazz).
If you don't have the right markers for calligraphy, here is an informative faux calligraphy tutorial to achieve the same look. If your concern is your handwriting, this website allows you to customise your own Mother's Day card with different layouts, stunning fonts and beautiful designs that you can print out easily.
| | |
| --- | --- |
| SHARE THE STORY | |
| Explore More | |