Art + Design
Malaysian contemporary artists you need to know (Part One)
Rising up the ranks of the art world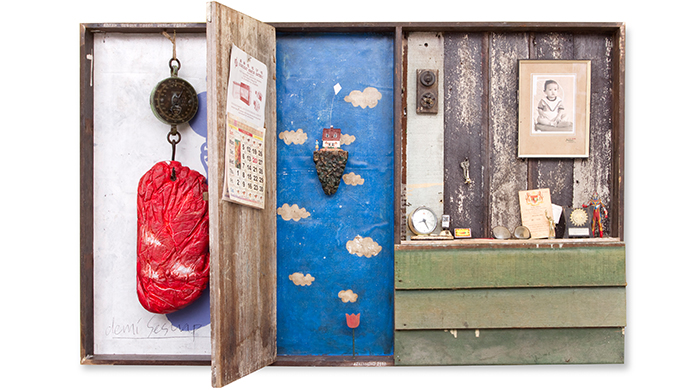 As Malaysia develops and intensely engages with the global community, there is a heightened interest in her distinct culture. Ideas of straddling East and West, merging tradition with progression and shifts in the physical and social landscape are paramount, as Malaysia establishes her identity on the international stage. In this new environment it is contemporary artists who are charged with dissecting the issues that come with these changes, bringing together complex histories and dynamic transformations to initiate new ways of thinking. As such, a whole range of Malaysian contemporary artists are rising to prominence. Through their immeasurable depth of concept and wonderful formal skills they are being recognised as amongst the most exciting new talents to appear in a world focused on emerging art markets. Below is a round up of ten contemporary Malaysian artists lighting up the art market today, and where to catch their works.
Shooshie Sulaiman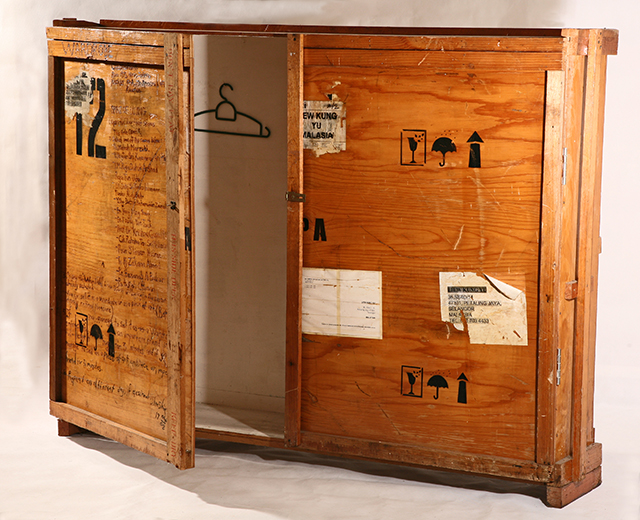 Arguably the most prominent contemporary Malaysian artist on the international art scene today is Susyilawati Sulaiman, popularly known as Shooshie. In the tradition of female artists, she begins her reflections from personal experience, memory and emotion, resulting in a series of passionately charged paintings, drawings and seminal installations. Shooshie weaves narratives on the history and construction of identity of Malaysia, creating a strong base for contemporary culture locally.
Described as the most important artist working out of South East Asia today when she exhibited at Art Basel Unlimited in 2014, Shooshie is represented by the famed Tomio Koyama Gallery in Singapore and Tokyo. At present Shooshie is participating in a four-year residency in Hiroshima, Japan titled the AIR Onomichi Hiroshima. A project based on the autumn and winter months, it revolves around the documentation and restoration of an antique Japanese home as part of an effort to equate art with reality, an idea Shooshie continued to explore at the Center for Contemporary Art in Singapore this past June to August. Her poetic production processes form an integral part of her creative expression, rendering her multi-faceted practice a delight for art lovers to view.
See a selection of Shooshie's work on Artsy here.
Masnoor Ramli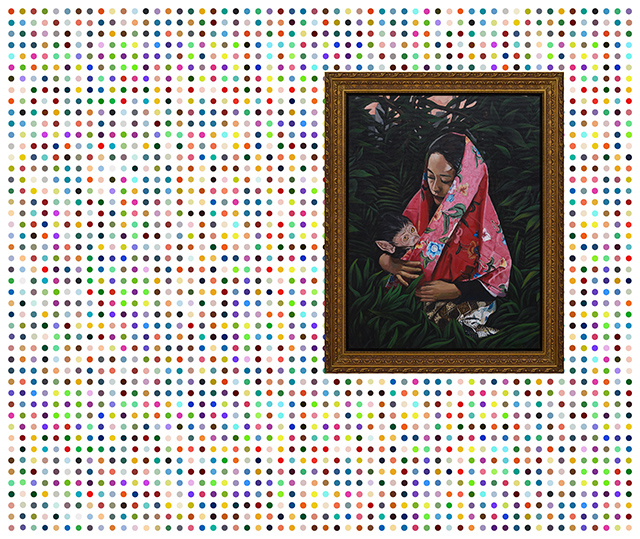 Masnoor Ramli's contemplative nature is evident in his multi-faceted portfolio. His analytical, introspective nature is expressed through the creation of works filled with a juxtaposition of ancient artefacts, cultural elements and modern icons to visually reflect his observations of living in a developing Asian society. In 2014 Masnoor debuted his long awaited solo Aviation at Artcube Gallery in Kuala Lumpur, featuring a mix of paintings and experimental photographic prints. The experimental nature of the limited edition photographs, which were printed on unpolished aluminium, reinforced Masnoor's reputation as an experimental artist who constantly pushes the limits of his creative process. A characteristic that has defined him from the beginning of his career, it has most recently led to the production of a rare installation work that is currently on view at Core Design Gallery, Subang Jaya.
Mohd Noor Mahmud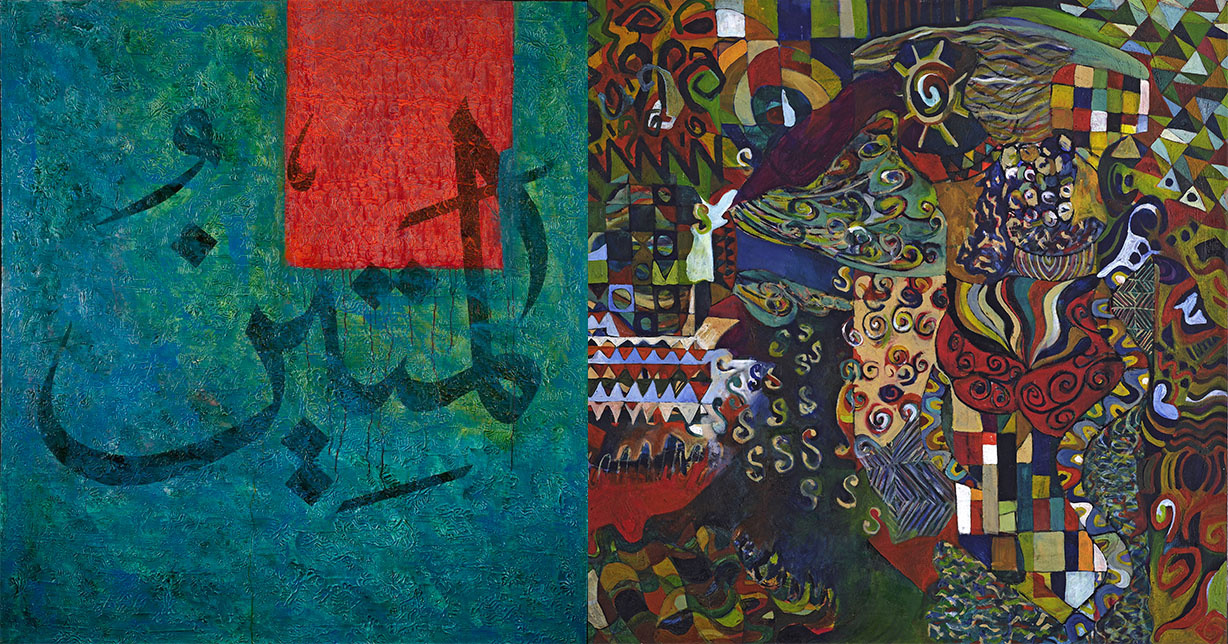 Mohd Noor Mahmud's art is closely tied to the heritage and traditional craft practices of Kelantan. A strong East Coast influence has been evident throughout his career, forming an interesting discourse on identity within increasingly homogenous developed societies. Recently, he has turned to incorporating calligraphy within his mixed media works, as he explores the ethno-religious identity of the Malay community. This Ramadan, Mohd Noor looks to further this discussion with a new body of calligraphic works shown at Artcube Gallery in Kuala Lumpur.
Husin Hourmain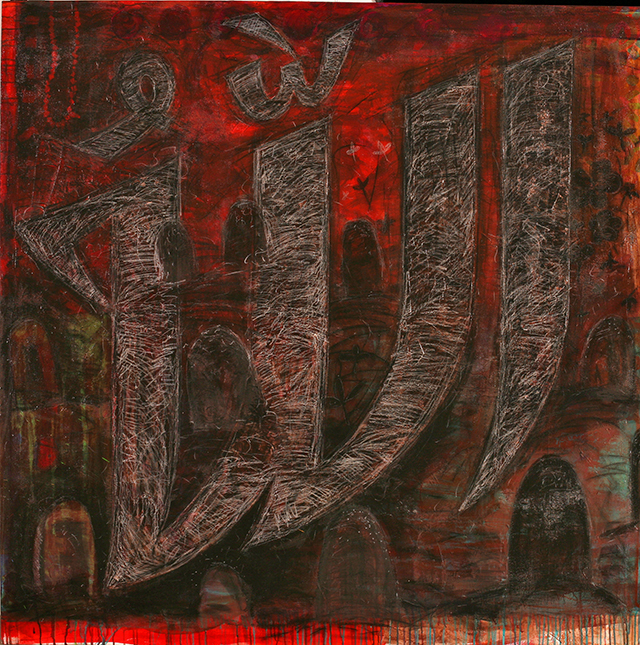 Husin Hourmain is a pioneer of Malaysia's contemporary calligraphy movement. Through a body of hyper detailed mixed media works, such as Yasin, he engages society on deeper cultural and religious issues. In the moderate Islamic society of Malaysia, Husin's lead in the field of contemporary calligraphy renders him one of the key artists on the Malaysian art scene today, who contemporize Islamic art for a new generation. His latest effort Family Tree III brings new representational imagery into his abstract expressionist style, and is on display at Core Design Gallery, Subang Jaya as part of their annual GrAnDe exhibition.
Anniketyni Madian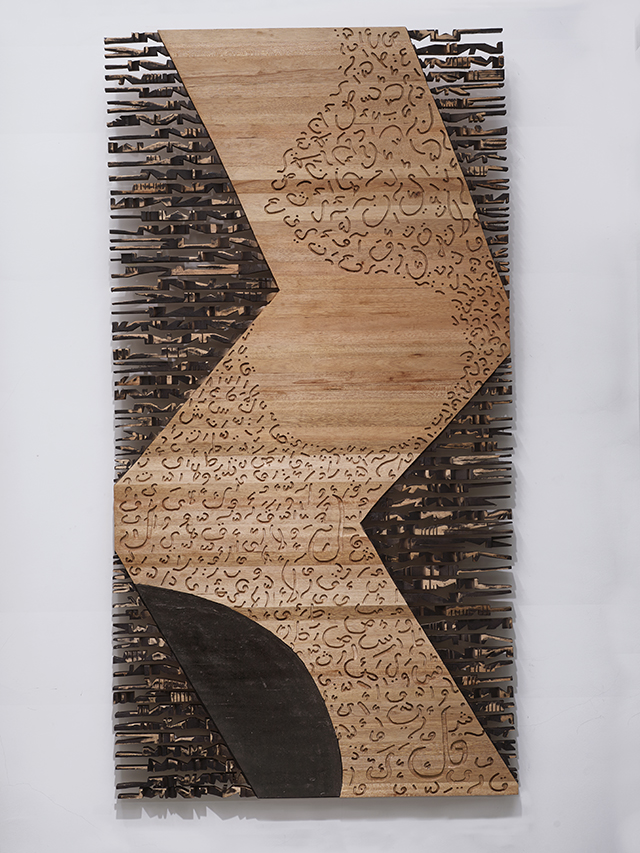 Young Sarawakian artist Anniketyni Madian stands out with her distinct brand of intricately worked wooden sculptures. A combination of the traditional crafts of Sarawak and contemporary aesthetics that verbalise her thoughts on identity and culture, these fluid wall pieces are fast gaining her success, both critically and commercially. Critics are particularly excited about the spotlight Anniketyni places on Malay-Muslim cultural evidence as she straddles heritage with the 'now.' Before setting off to take up a spot on the coveted Vermont Residency in America this month, Anniketyni will be exhibiting her in demand sculptures at Artcube Gallery in Kuala Lumpur where she regularly participates in group exhibitions.
| | |
| --- | --- |
| SHARE THE STORY | |
| Explore More | |