Art + Design
Can't seem to keep your plants alive? The new Lego Botanical Collection is for you
No green thumbs needed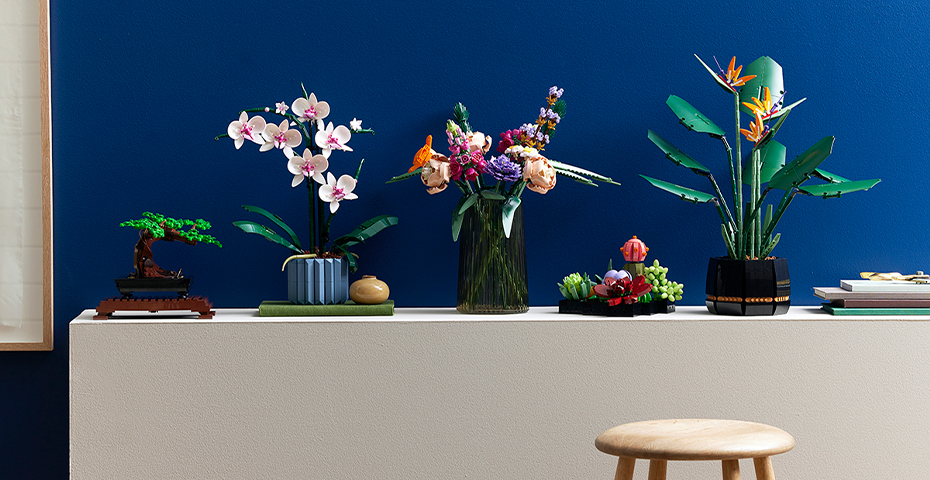 When I first started collecting plants, imagining a thriving collection on my work desk, I was told that succulents are the easiest to take care of. A seller advised only watering them with a single teaspoon of water once a week. That trio of succulents died after just one week. Was it my lack of a green thumb or poor advice? I'll never know since I've moved on to more hardy leafy plants such as a monstera and lucky bamboo; a part of me still wished I could have a more colourful variety of plants in my home. So, when Lego sent me their latest Botanical Collection for 2022 to try, it was the next best thing.
The new sets consist of a Lego Orchid and Lego Succulents, and both are such a sight for sore eyes. The Lego Botanical Collection isn't new, having previously released a Flower Bouquet, Bird of Paradise, and Bonsai Tree sets. Lego sets aren't just for kids, after all, and they've proven to be a great alternative investment, a decorated centrepiece for hobbyists, or a form of mindful and destressing activity.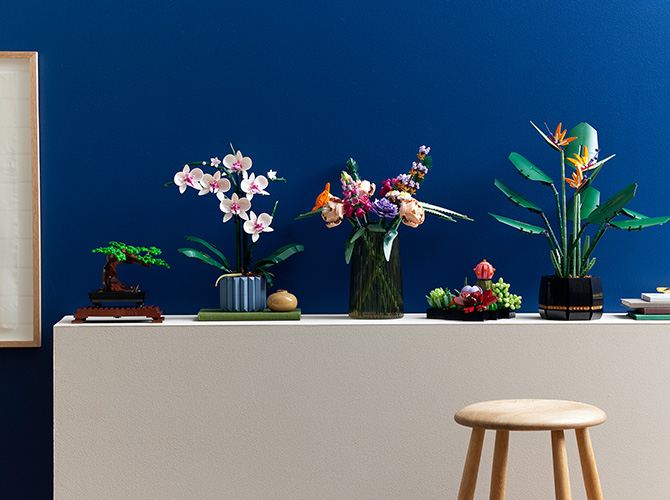 "They say having succulents in a room helps you focus, and we hope this set gives the same feeling," says Anderson Ward Grubb, Senior Designer at The Lego Group. "We wanted to create a set that offers a relaxing and mindful building experience to help adults switch off from their busy lives and, most importantly, to refocus on something they enjoy."
But the brand has undoubtedly one-upped itself with the two new sets and its build to attain the final form. The Lego Orchid set features six large flowers and two newly-opened buds, sitting in a Lego-built blue fluted vase filled with bark mix. "A challenge with this set was creating a cylindrical pot from Lego elements that would be fun to build, but also beautiful to look at," says Michael Psiaki, Lead Designer at the Lego Group.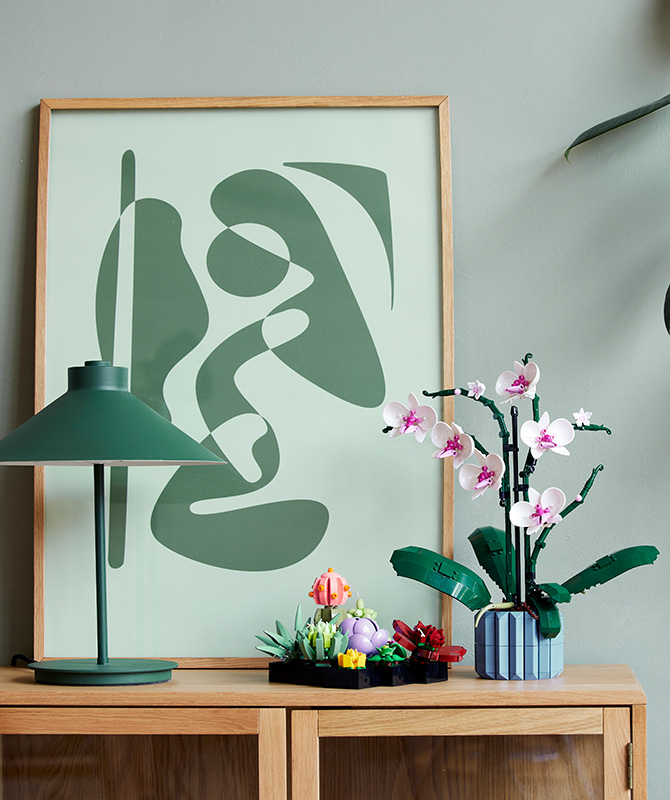 The final form of pink and white blooms is striking in any room, but even better, you can customise the arrangement—"trim" the stems, rotate roots and leaves, or rearrange the blossoms in various ways. Or the fact that you don't have to worry about the humidity levels, lighting conditions or watering it too much or too little. Fun fact: The small blossoms are actually the Demogorgon heads from the Lego Stranger Things set. Many of the parts used to build the Lego Orchid interestingly come from other sets by the company, and true Lego fans would be able to distinguish them like mini Easter eggs.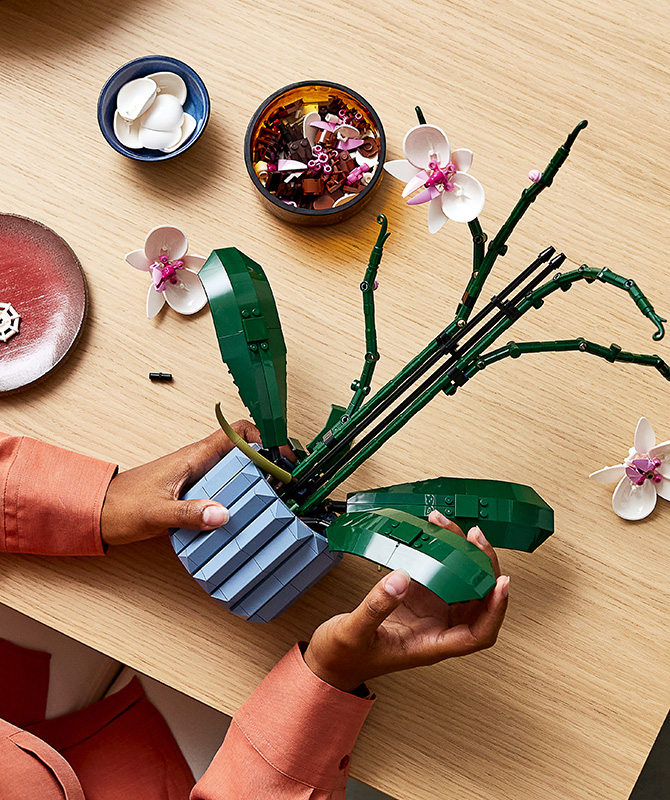 The Lego Succulents set, on the other hand, is a personal favourite to build between the two as it's less repetitive. Featuring nine individual succulents with their own black (brick) containers, you can either connect them together or display them individually. And because they come with three building instructions, you can split the "work" between loved ones as a great group activity.
The pieces may be intricate and plenty, but it's definitely one of the easier sets to build for adults. It's also such a joy to watch the brick plants "grow" from nothing, and it does make one in awe of the way the Lego designers construct these sets. The only problem after I was done building the two new Lego Botanical Collection sets was deciding where to place them as they both look beautiful. One thing's for sure, I won't be killing any plants anytime soon (or ever).
The Lego Orchid (10311) set and the Lego Succulents set (10309) are each priced at RM219.90. They are available via Lego Certified Stores, Lego Official Store on Lazada and Shopee, Legoland, as well as major retailers and department stores in Malaysia.
Visit Lego Malaysia's website and Lego Malaysia Facebook page to learn more about the new Lego Botanical Building Sets.
| | |
| --- | --- |
| SHARE THE STORY | |
| Explore More | |