Art + Design
16 of our favourite #ArtRecreation works from the Instagram challenge that's bringing famous paintings to life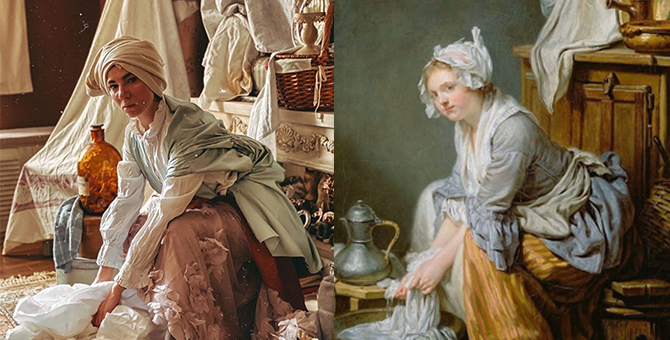 Galleries may be closed and museums are holding virtual tours, but famous paintings all over the world are popping up on the feeds of amateurs and art professionals alike because of a viral challenge that's been making waves on social media.
Under various hashtags including #artrecreation and #betweenartandquaratine, tens of thousands have been recreating works of fine art, from a hospital version of Da Vinci's The Last Supper to a toilet roll adaptation of Frida Kahlo's iconic self-portrait and reviving the age-old practice of the tableau vivant, or living picture, to the digital age.
The challenge seems to have originated from @tussenkunstenquarantaine on Instagram (a reference to Tussen Kunst en Kitsch, a Dutch TV program whose title means between art and kitsch), which has since archived hundreds of submissions of the imitative creations. Museums like LA's Getty and the Metropolitan Museum of Art have also jumped onto the bandwagon, challenging followers to creatively recreate famous works in their collections with added rules and restrictions, such as limiting the number of props to only three.
Whether you miss the quiet activity of gallery-strolling or want to give a go at creating your own tableau vivant, scroll on to see 20 of our favourite works of isolation art (plus a short journey into art history while you're at it)!
Guernica (1937) by Pablo Picasso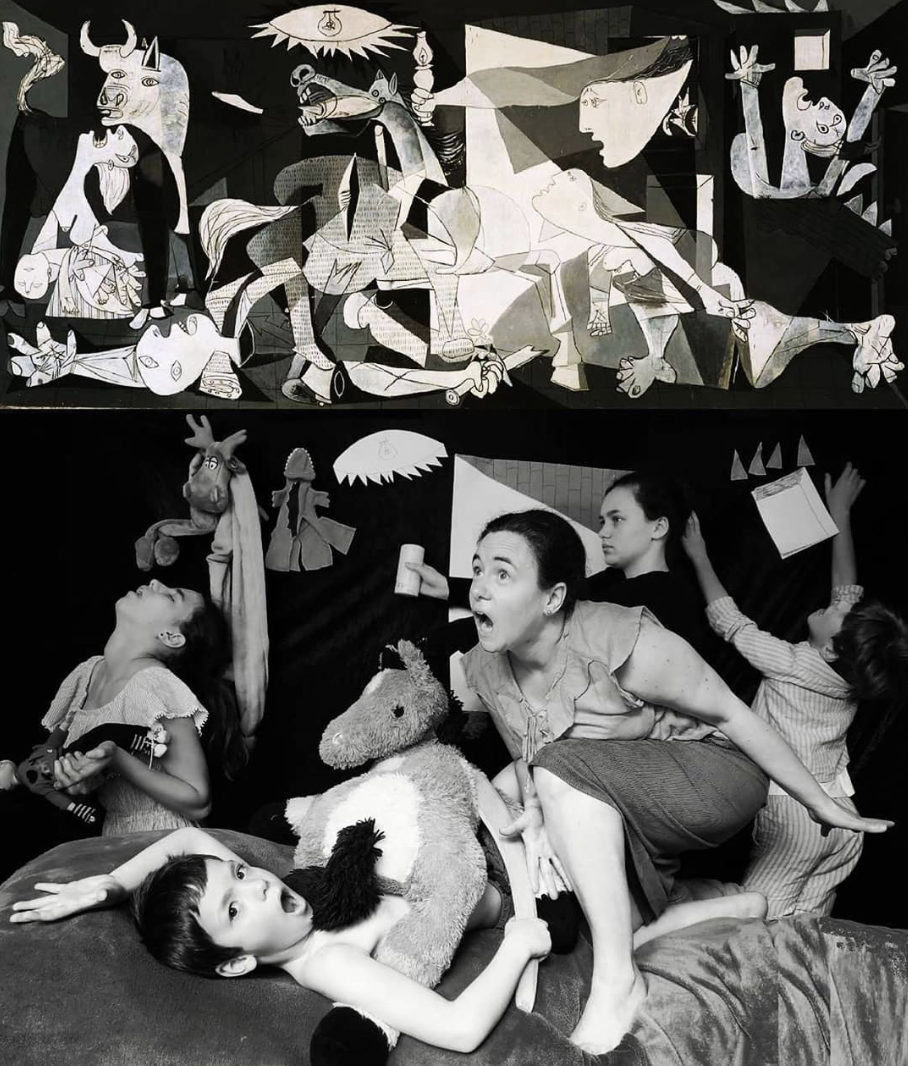 Portrait of Marc de Villiers (1747) by Jacques Aved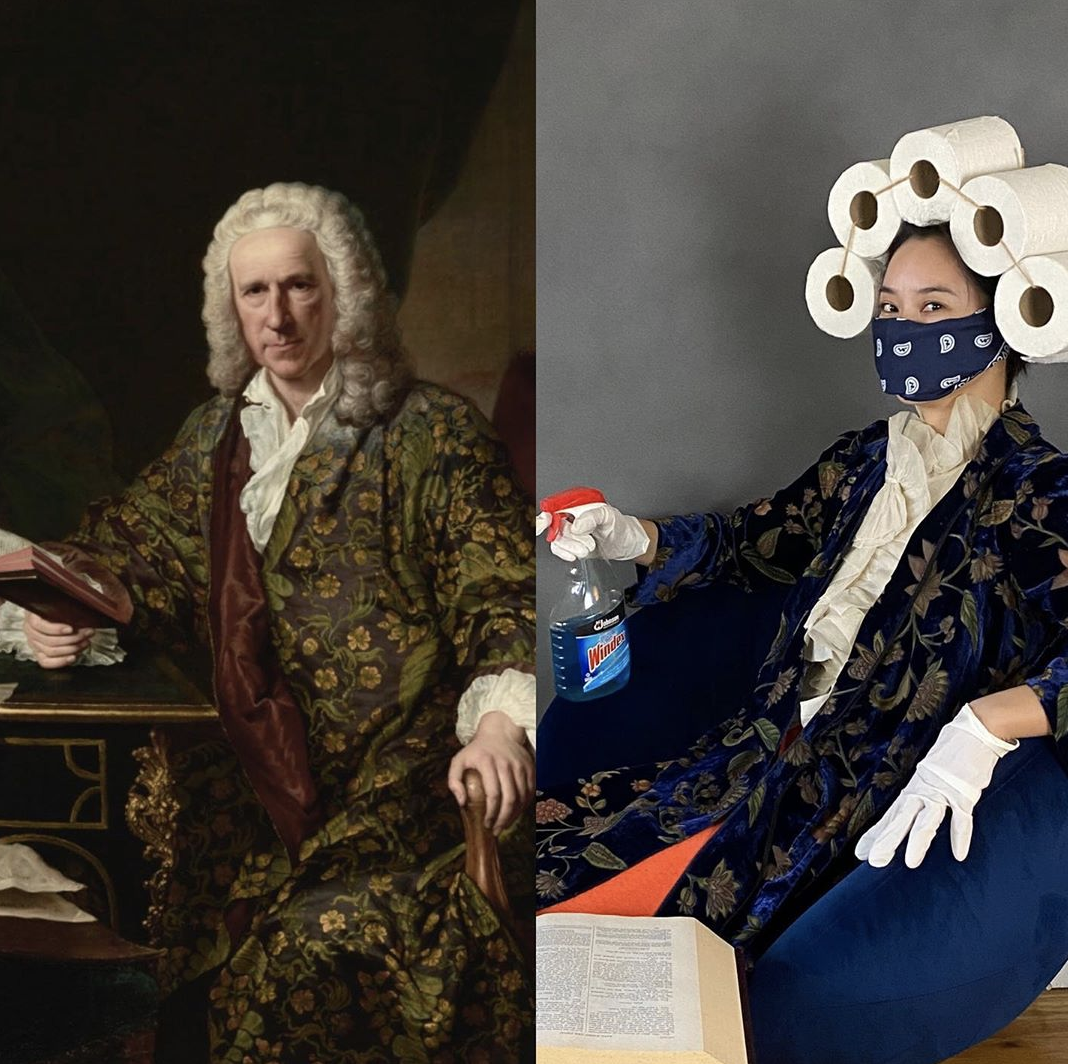 Vertumnus (1590–1591) by Giuseppe Arcimboldo
The Scream (1893) by Edvard Munch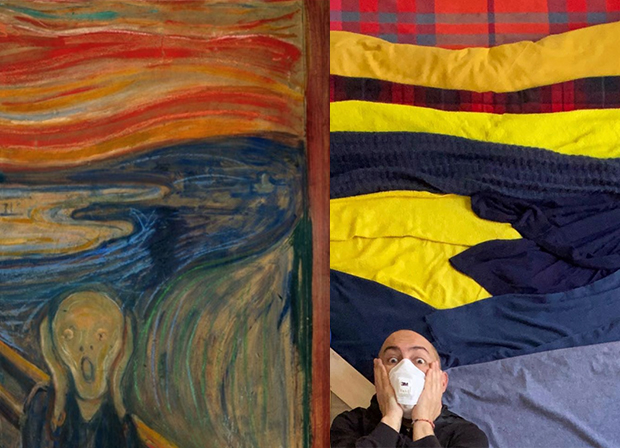 Mrs. Garner in White (1922) by John Singer Sargent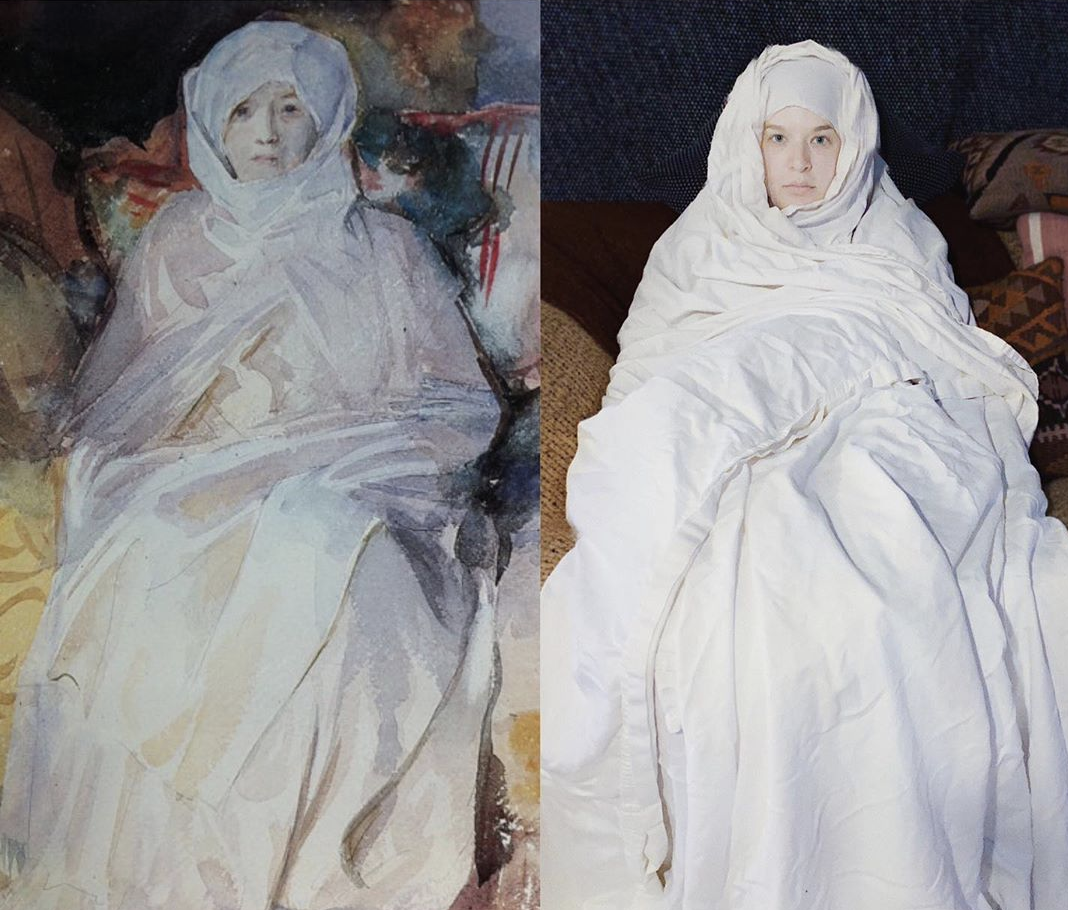 Virgin (Theotokos) and Child between Saints Theodore and George (sixth or early seventh century) by Unknown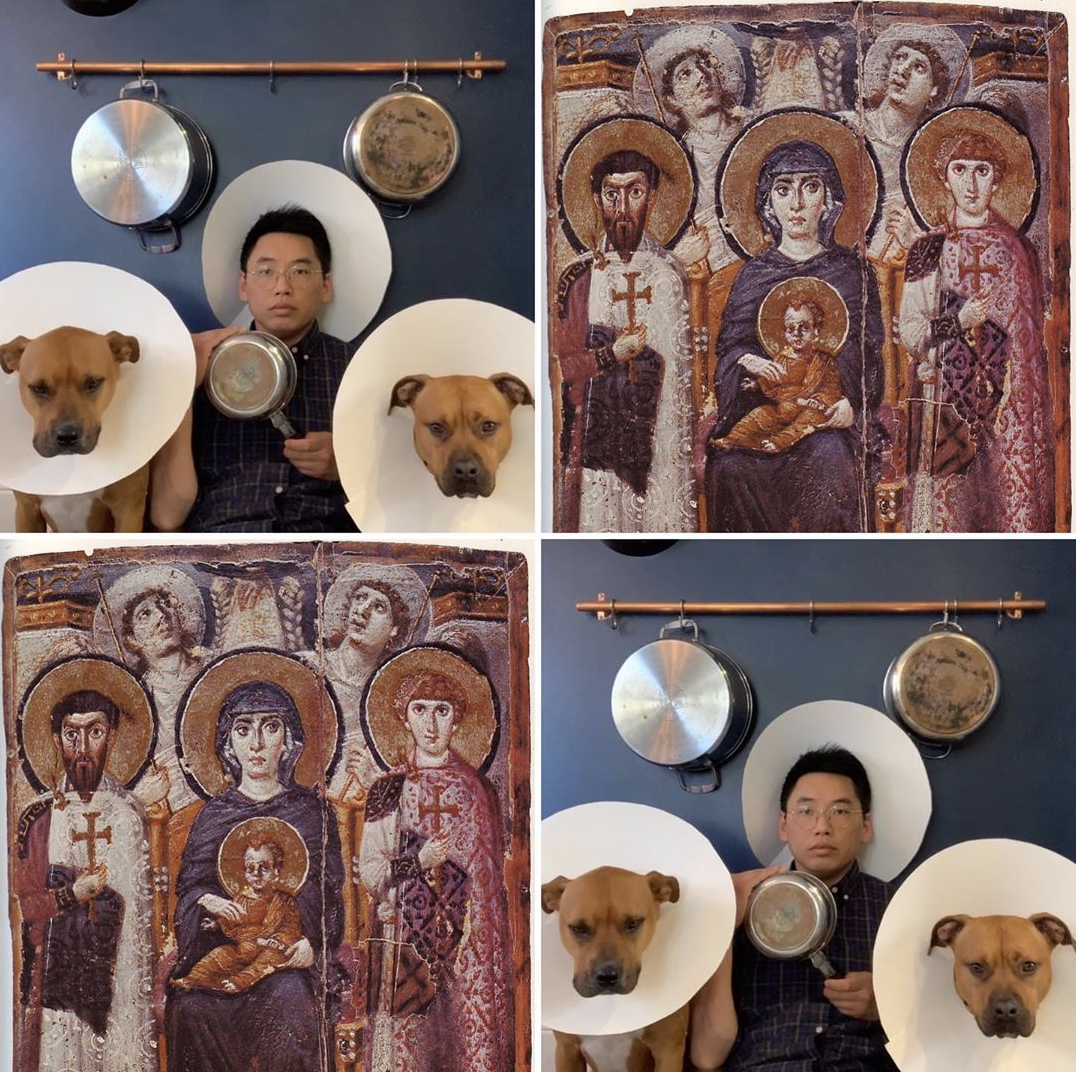 A full-fledged family affair in the kitchen.
Seated Nude (2001) by Jacob Collins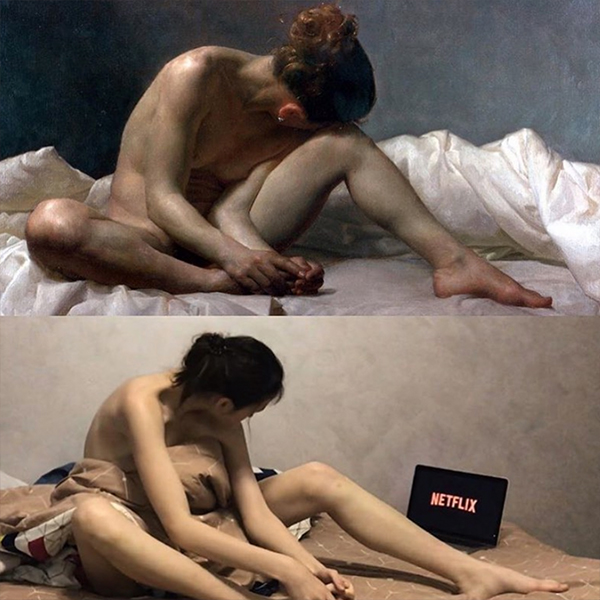 Growing 1 (1988) by Keith Haring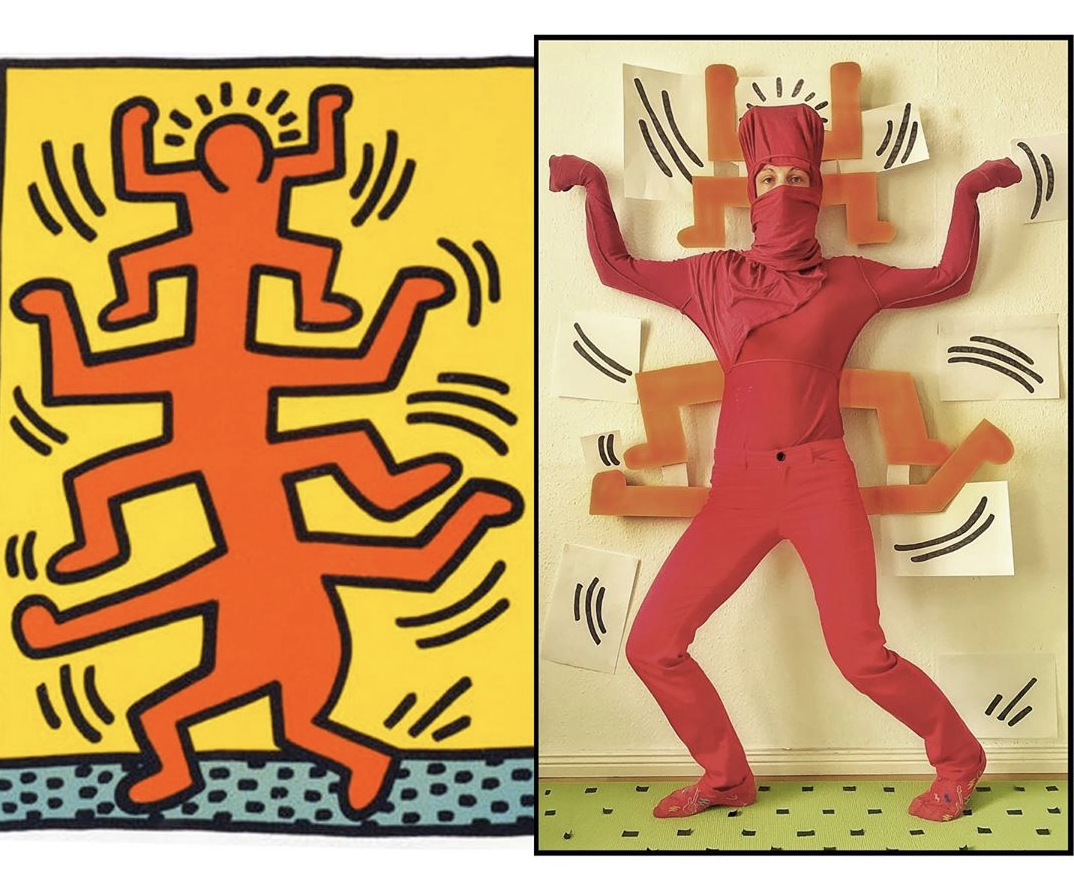 Two Satyrs (1618-1619) by Sir Peter Paul Rubens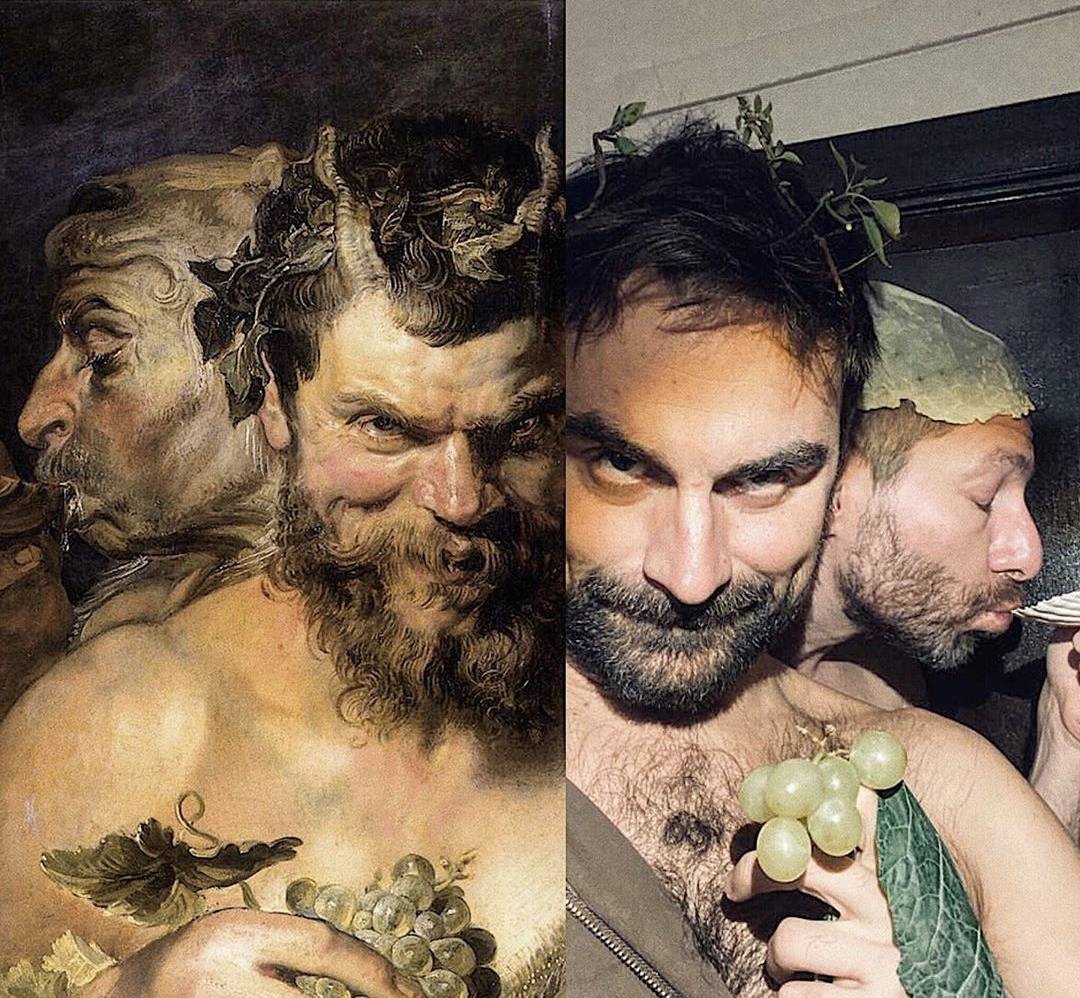 Topaz (1989) by Alphonse Mucha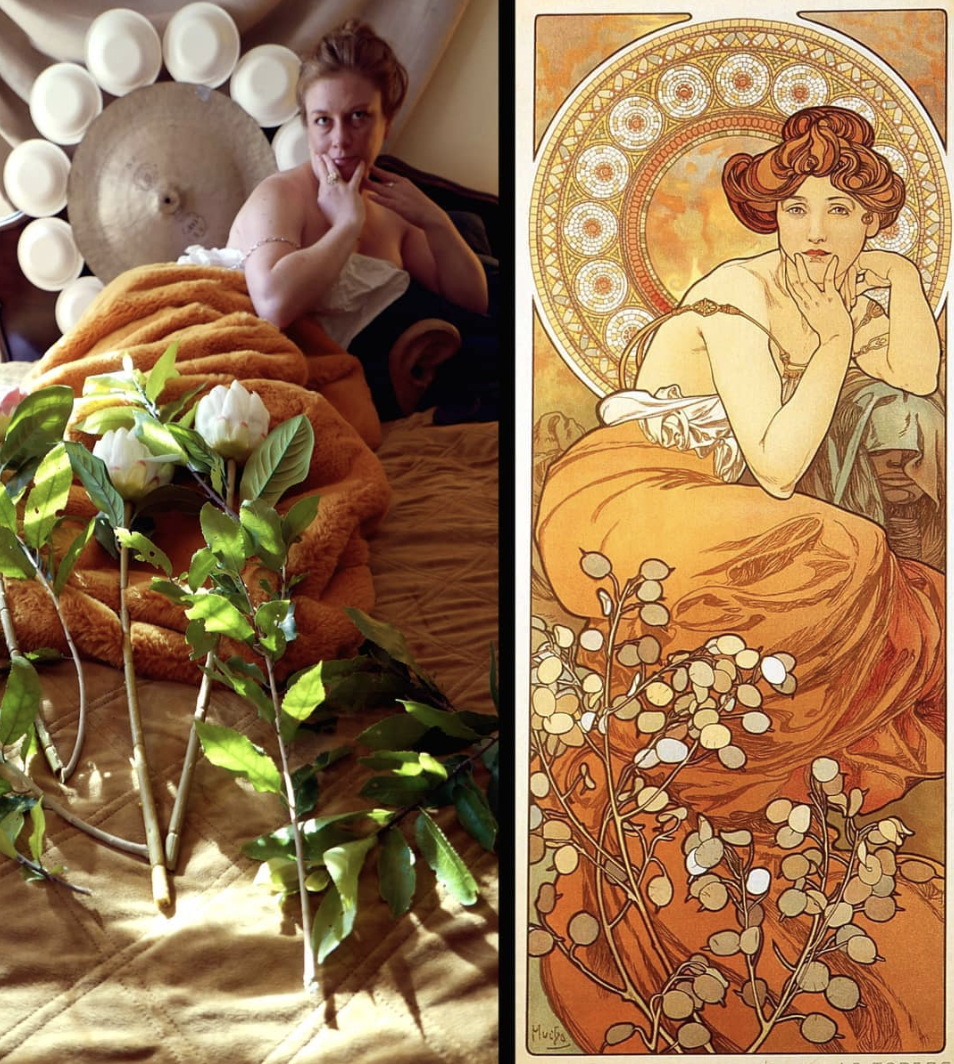 The Knight at the Crossroads (1882) by  Viktor Vasnetsov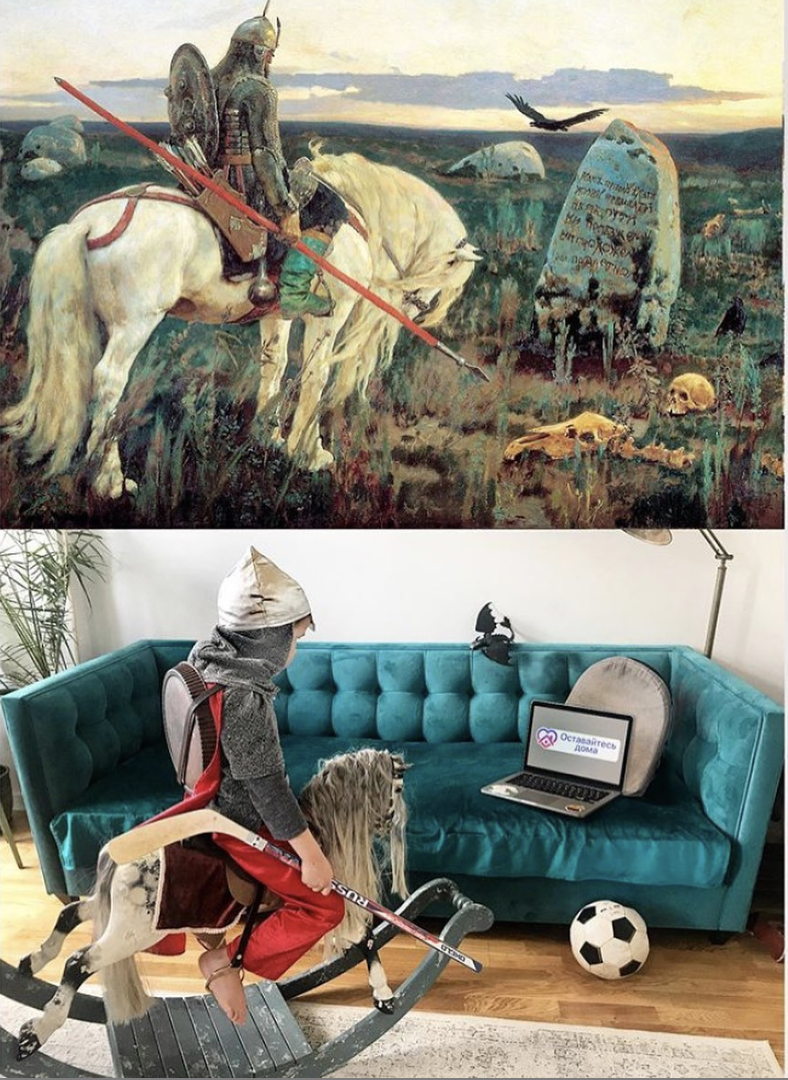 Portrait of Maria Frederike van Reede-Athlone (1755-1756) by Jean-Étienne Liotard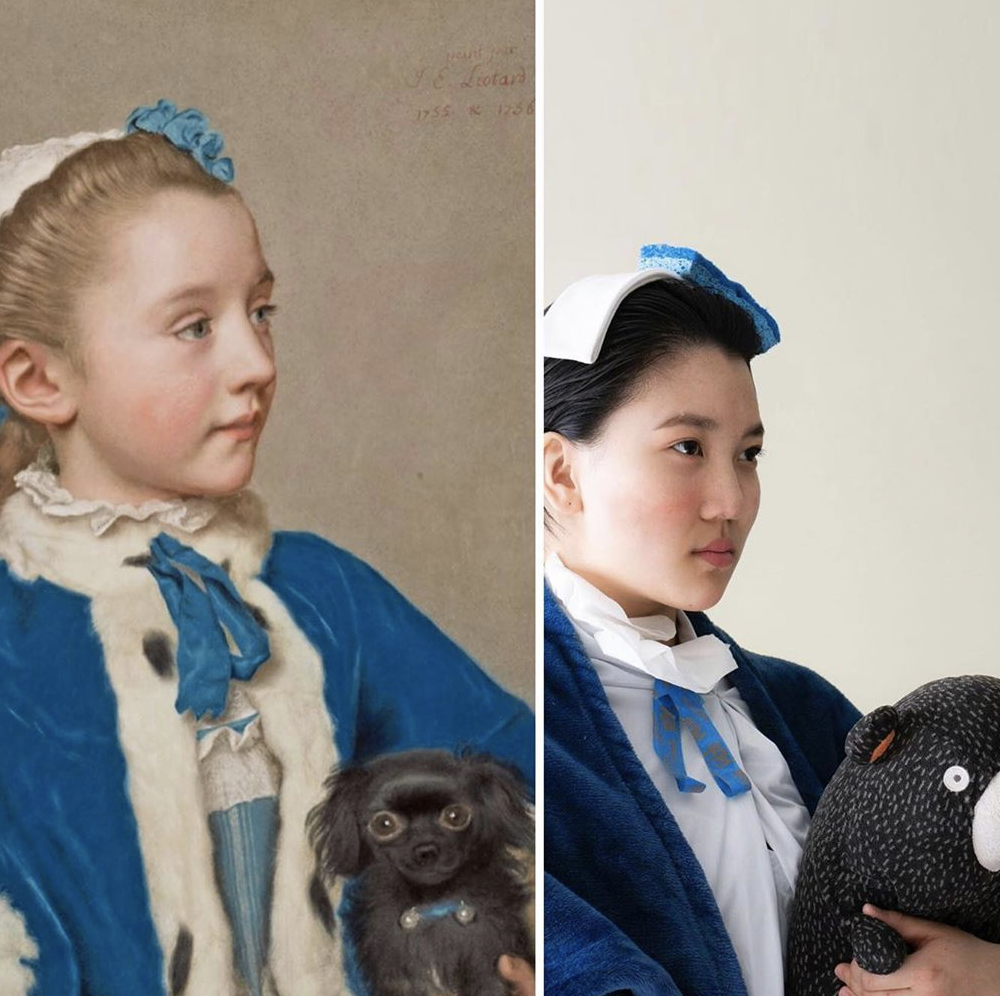 Portrait of Stephy Langui (1961) by René Magritte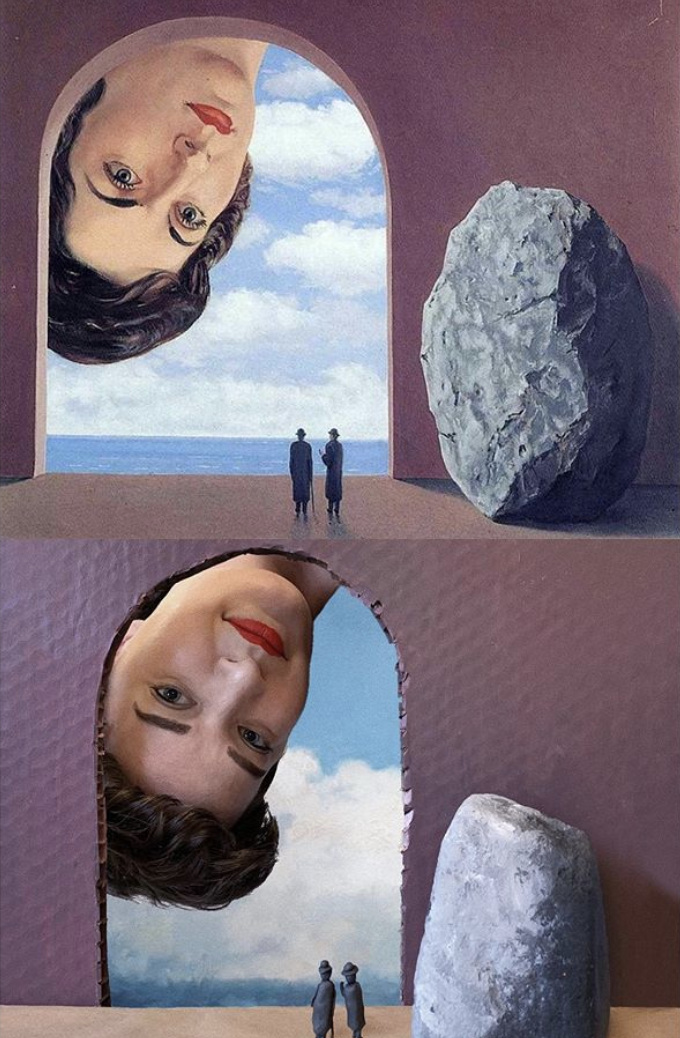 Self–Portrait with Thorn Necklace and Hummingbird (1940) by Frida Kahlo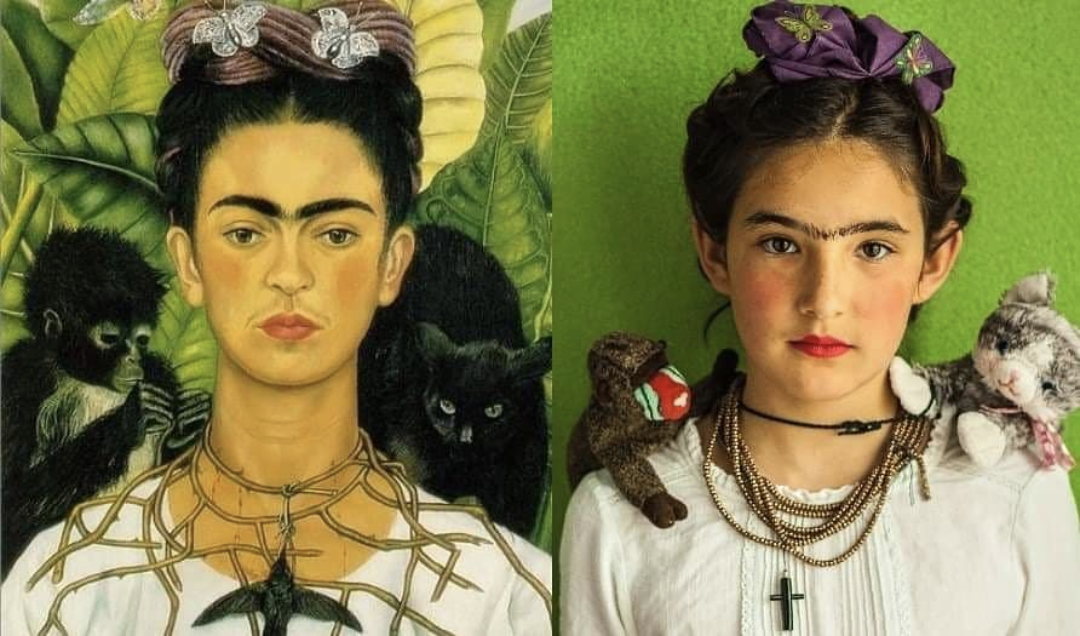 The Laundress (1761) by Jean-Baptiste Greuze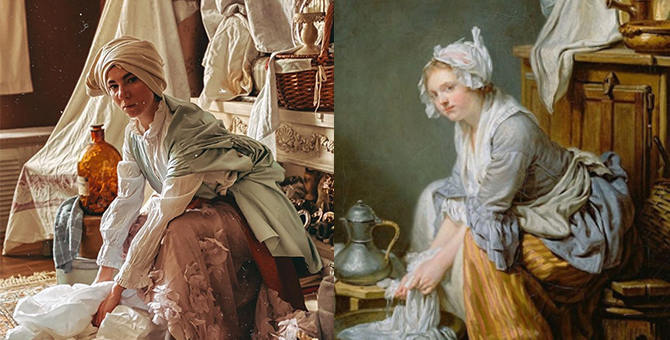 Girl With Cat II (1912) by Franz Marc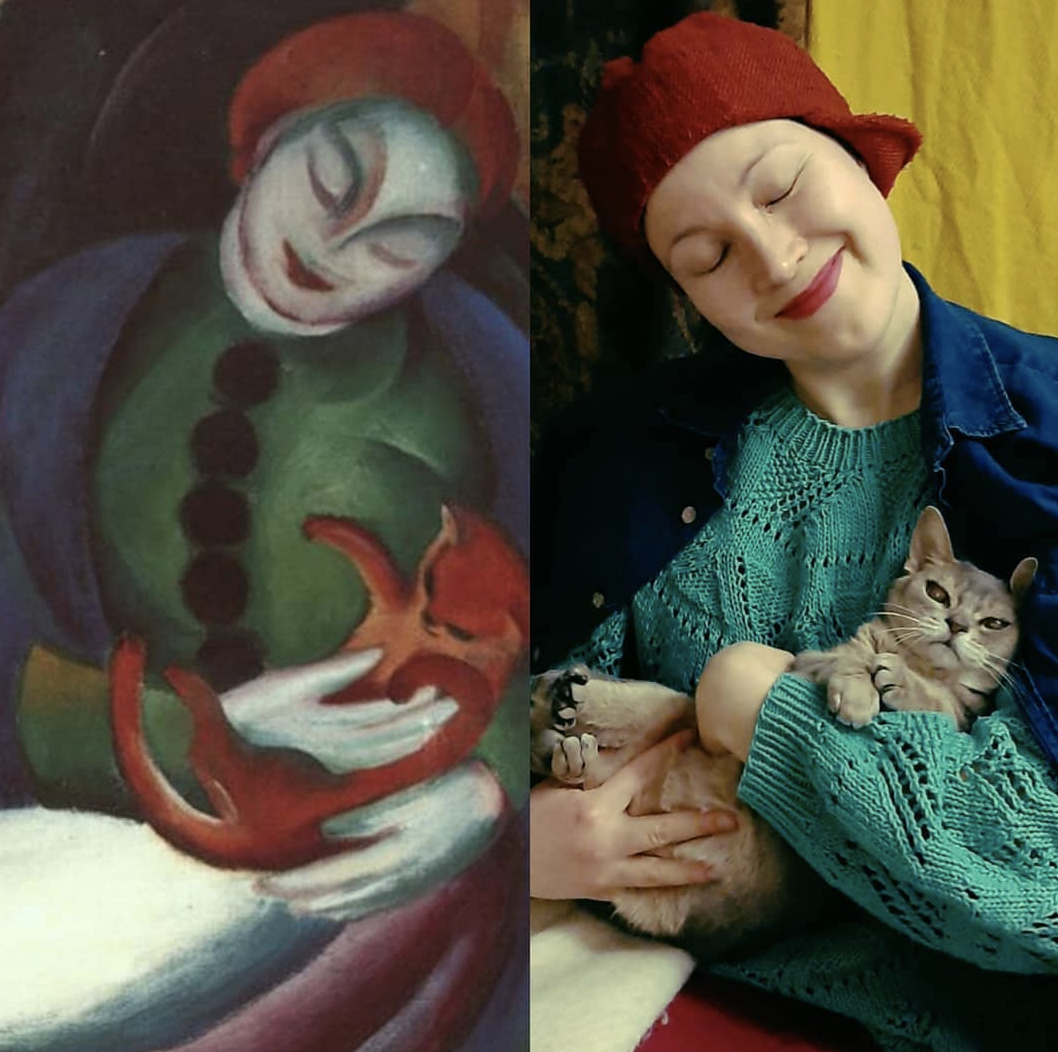 | | |
| --- | --- |
| SHARE THE STORY | |
| Explore More | |