Nature and the environment around us have long since been the subject and inspiration of many artists around the world as early as the primordial ages. However, what used to be a celebration of man's close relationship to nature has evolved into a language of urgency that reflects the dire reality of our planet's ecosystem.
As we continue to live in the Anthropocene, which refers to a geological age in which the environment and climate are predominantly marked by human activity, art becomes an important visual platform to convey messages of conservatism and social awareness while still appealing to our senses.
 Environmental art seeks to do this by creating a sensory response between person and nature, bridging the widening gap between the two in an age of urban industrialization and consumerism.
Here are some environmental artists who are leading the conversation of environmental change and conservation: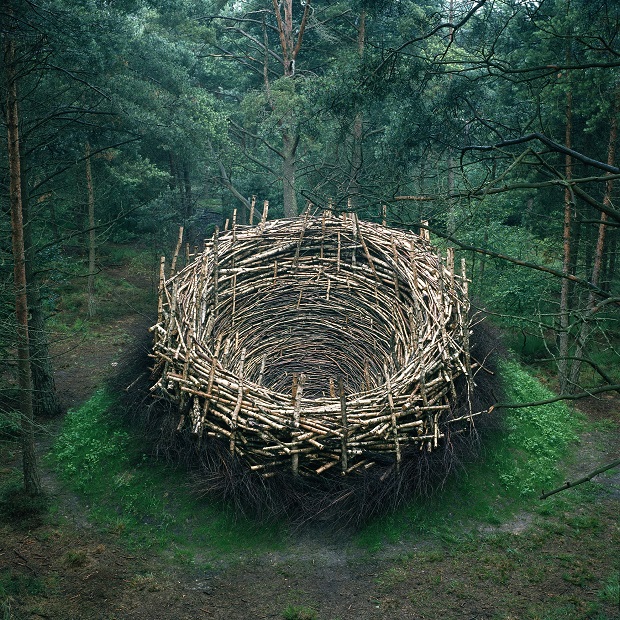 As the environmental art movement really kick-started in the 1960s-70s, Nils-Udo's switch from painting to environmental art in the early 1970s could not have happened at a better time. Still active to this day, the German artist from Bavaria has been heralded as the grandfather of land art, a strand of environmental art.
Land art is basically art that is made of natural resources that are provided by nature such as branches, twigs, stones, flowers and the like. Land artists believe in the symbiotic nature of our relationship with the environment and goes against the commercialism of the art industry. Land art sculptures are often transient and ephemeral—the artists start them but Mother Nature lends her finishing touches. Artists like Nils-Udo leave them in their natural habitat to be discovered and over time through age and decay, the artworks will cease to exist and return once again to nature.
Nils-Udo is famous for creating captivating site-specific land art using whatever is easily and readily available in nature arte povera style. He is known for creating "utopias" in nature that transform the land into a whimsical and mysterious place that holds quiet wonder. From the delicately placed flower petals in lakes to the precisely measured nests that look like it holds the eggs of magical creatures, his works look like they have been done by mythical fairies and nymphs that roam the woodlands.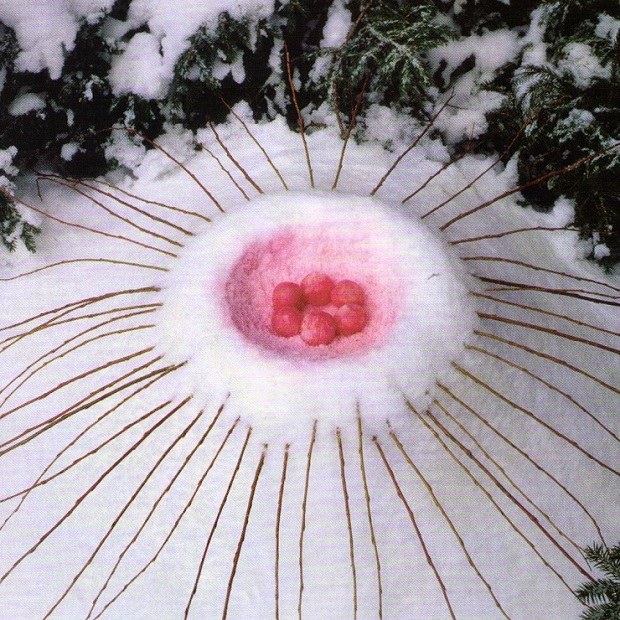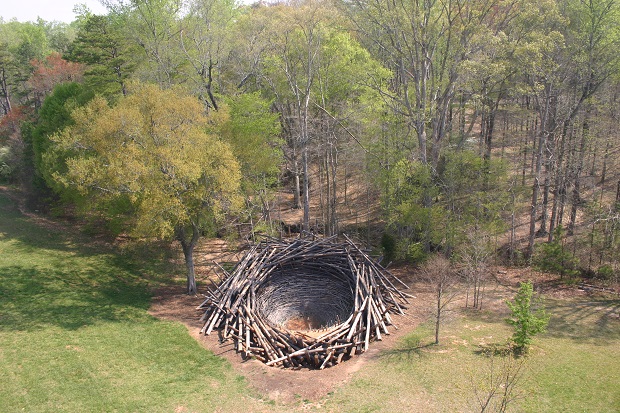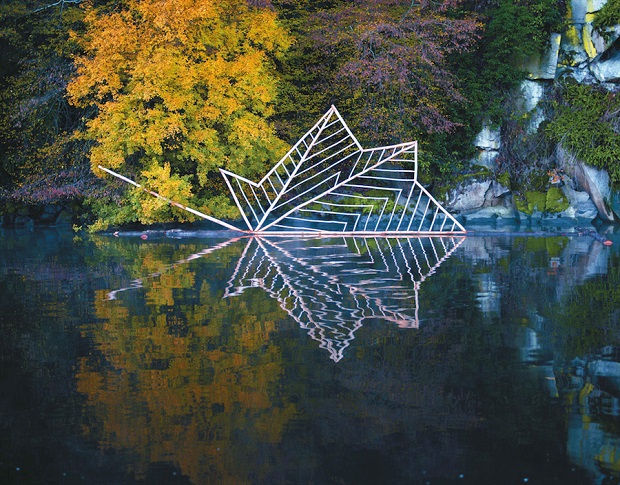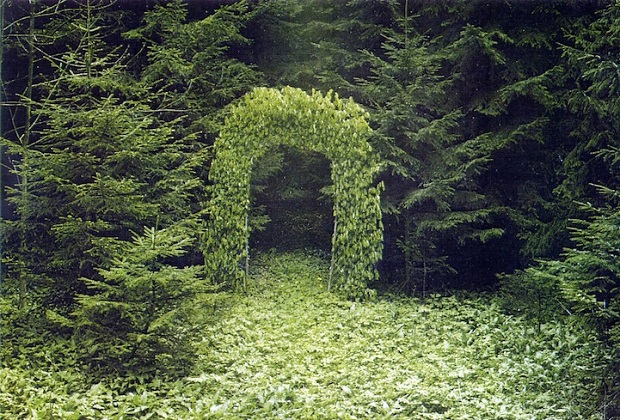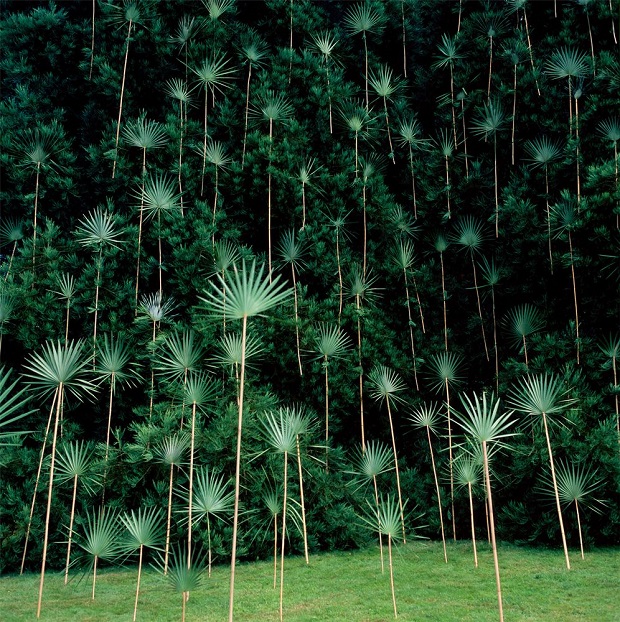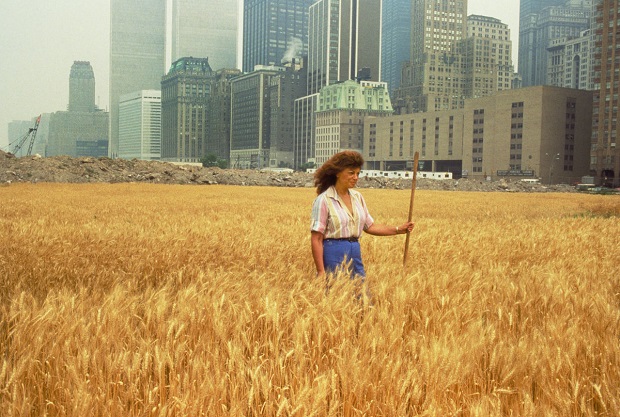 If Nils-Udo is the grandfather, Agnes Denes is the world-renowned grandmother of the movement. She has created many significant and spectacular land art pieces that comment on poverty, mismanagement of resources, economics, politics and deforestation. Such was her iconic Wheatfields—A Confrontation (1982) that is considered one of the earliest land-specific art installations directly intervening with real world issues such as world hunger and a misplacement of priorities. Denes planted and harvested a two-acre landfill worth USD$4.5 billion, just two blocks away from the World Trade Centre and Wall Street. It went on to produce 1,000 tons of healthy wheat and traveled to 28 different cities around the world. Denes is also known to combine mathematics and science in the construction of her art works.
Other prominent works such as Tree Mountain that took four years to complete from 1992 to 1996 incorporated the Golden Ratio and pineapple/sunflower system designed by Denes herself. Eleven thousand people came together to build eleven thousand trees over a land in Finland that would be protected for four centuries, essentially creating a virgin forest. This is the first time in the country that an art installation was used to directly restore environmental damage.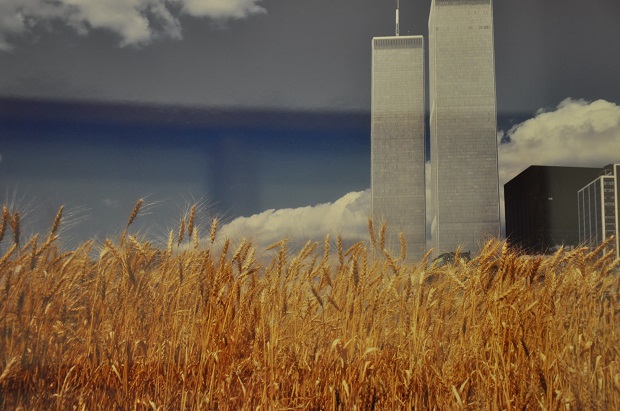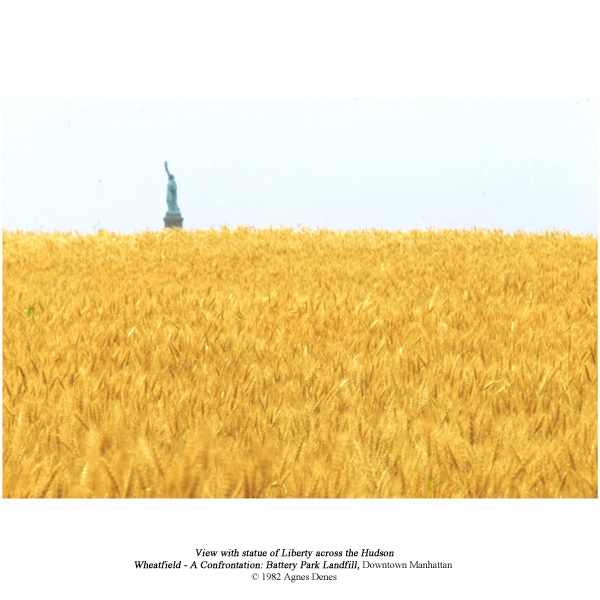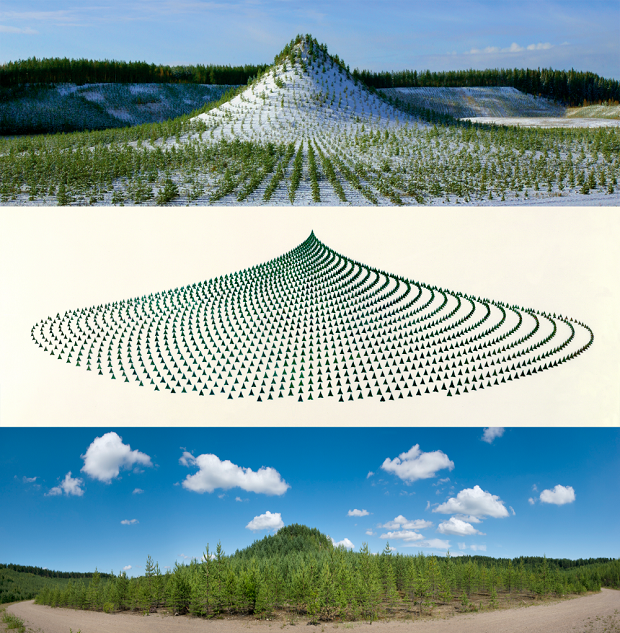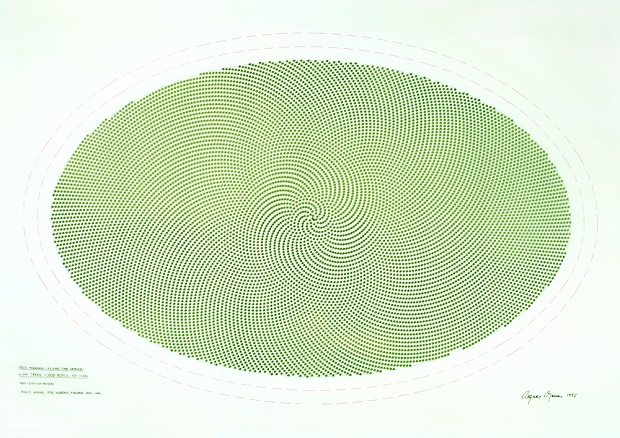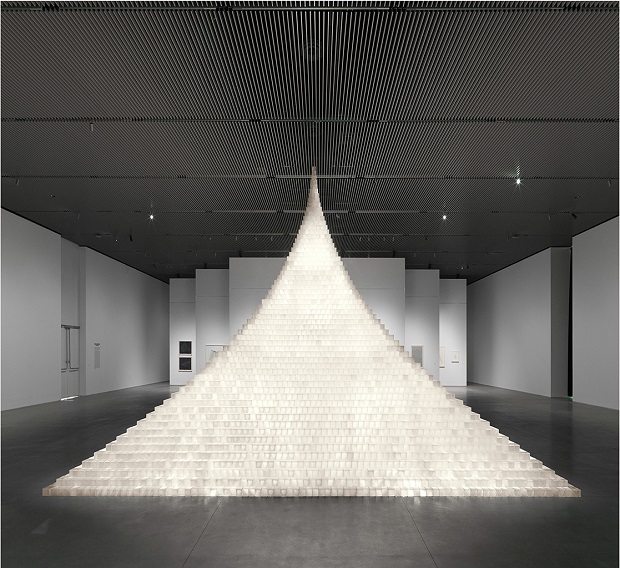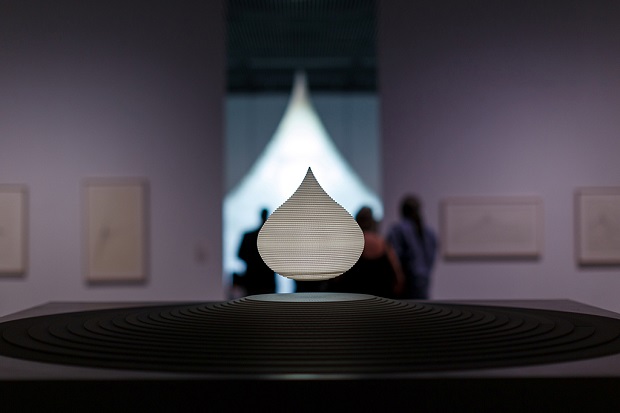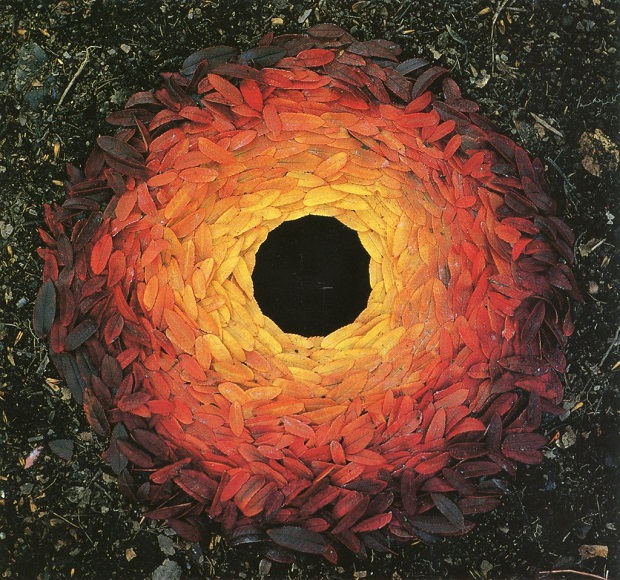 Adding to the list of environmental art juggernauts is Goldsworthy, a world-renowned British sculptor. His contributions were so significant that he went on to receive an OBE, being knighted in 2000. Like Nils-Udo, Goldsworthy uses mud, ice and twigs as materials to paint over the canvas that is nature to remind us of our own mortality and the fragility of life. His works will decay and wither away over time but that is exactly the point he wants to achieve. As he states to Fresh Air, "It's not about art. It's just about life and the need to understand that a lot of things in life do not last."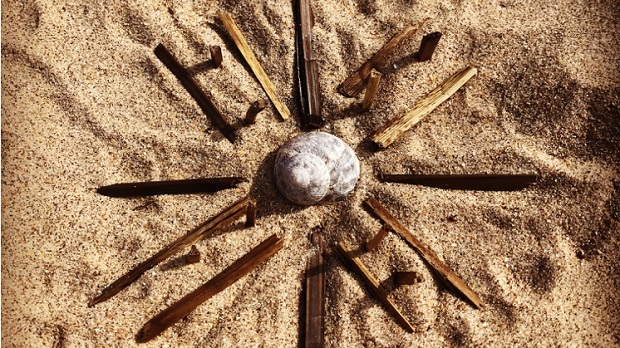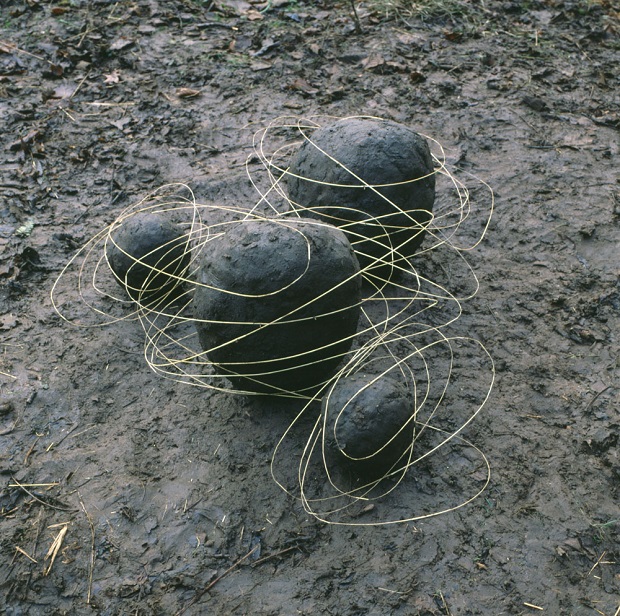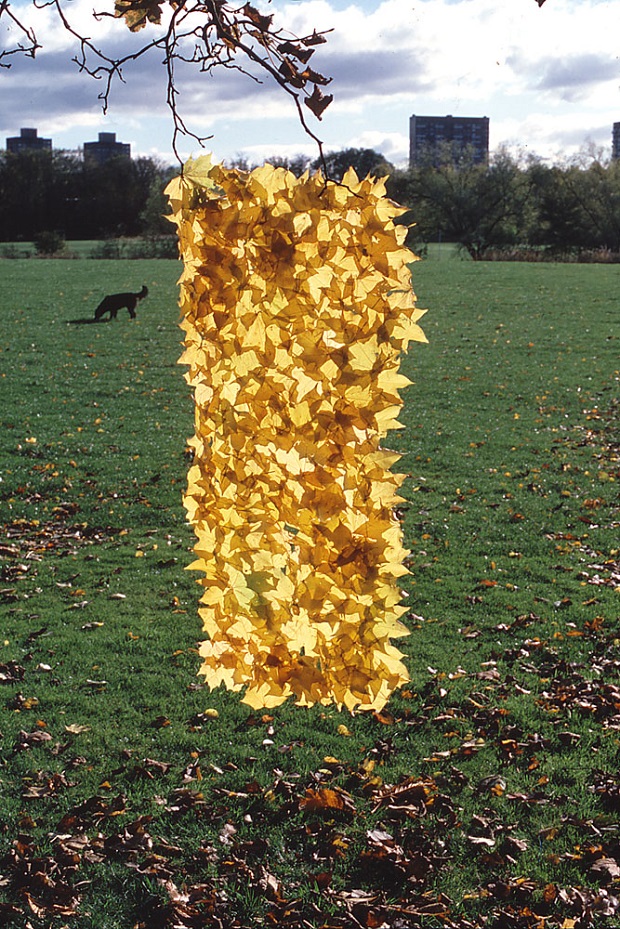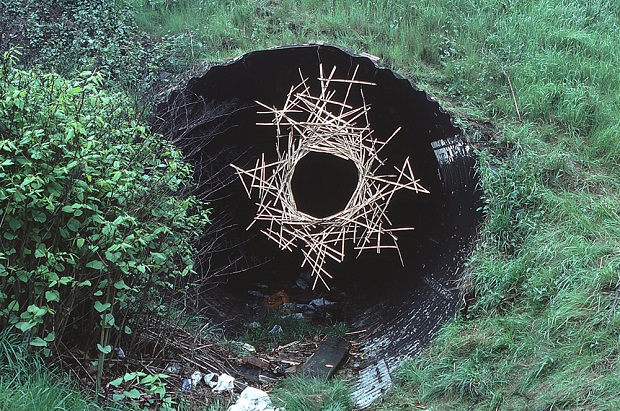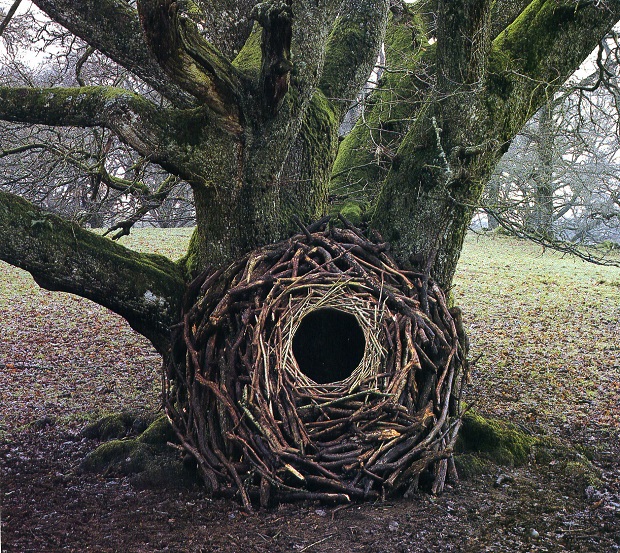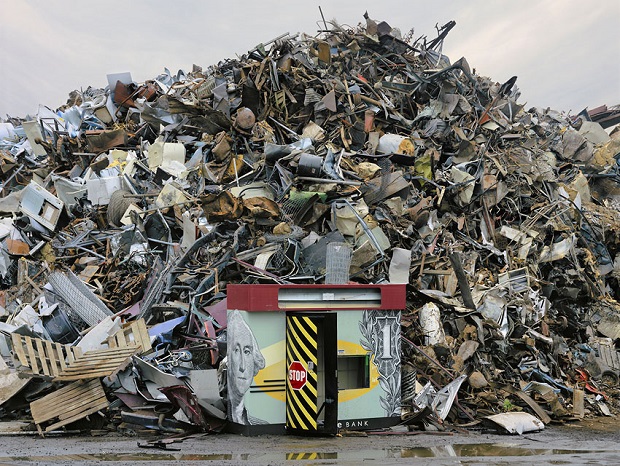 Jordan is not so much a land artist like others on this list so far but as a cultural activist, he uses traditional photography to convey the same message just as effectively. Unlike Nils-Udo or Goldsworthy who are more fantastical and abstract in their approaches, Jordan is unforgiving and straightforward in his works that comment on capitalist consumerist culture and its colossal destruction of our planet. Through his photographs, he creates discourse on the topic of waste and pollution. When viewing Jordan's images, it's hard not to feel breathless at the harrowing and almost grotesque beauty of how much waste an individual truly contributes to the environment unknowingly.
To further drive home his message, Jordan has also recreated famous artworks such as Van Gogh's Starry Night—but instead of paint, he uses fifty thousand discarded lighters that is the estimated number of plastic pieces floating in every square mile of the ocean. Katsushika Hokusai's Under the Wave of Kanagawa is also recomposed with 2.4 million plastic pieces which is the estimated pounds of plastic that enter the ocean every hour. Fun fact: all the plastic used in this image was actually collected from the Pacific Ocean which makes it even more depressing.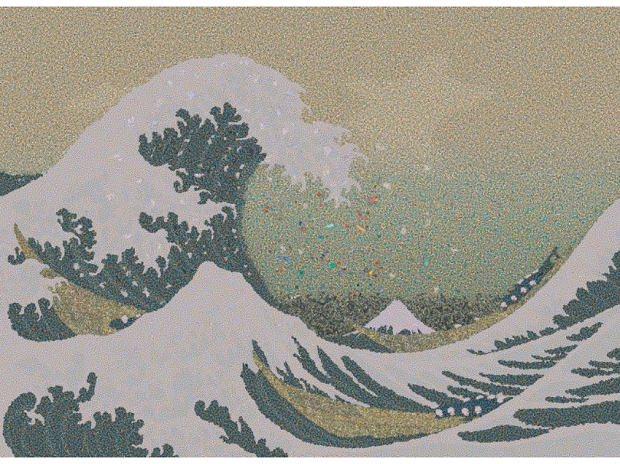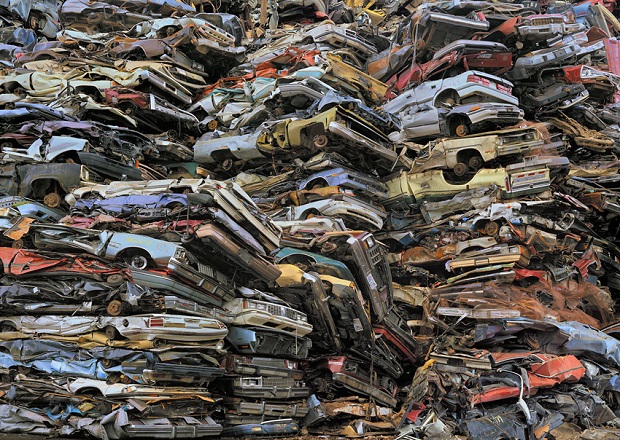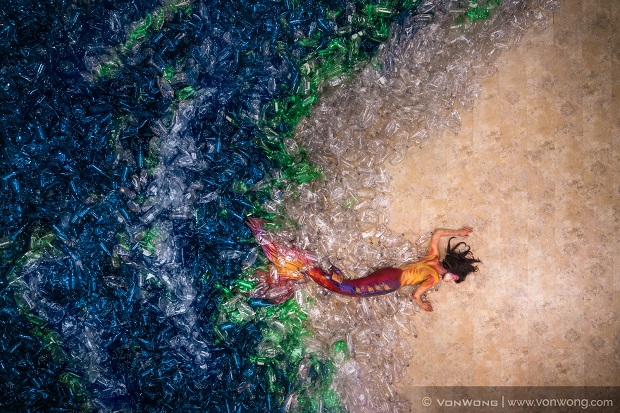 Along the same vein as Jordan, Benjamin Von Wong is a growing talent in the scene that also focuses on waste and discarded goods. What makes him different are his beautiful reinventions of waste such as plastic bottles, old laptops and straws. Wong is also very active on social media, amplifying his voice to nearly 120,000 Instagram followers to raise awareness on climate change, ocean pollution and fast fashion. Through his collaborations with big corporations such as Dell and Nike, Wong has helped to create a buzz around positive social change by combining art with the reach of social media. Check out one of his projects here:
Richard Shilling is a fellow British land artist who found his calling for environmental art later in his life. While on his jog in the forest hills, he saw one of Goldsworthy's stone installations and the rest was history. Shilling began buying books published by Goldsworthy and the more he learned, the more his worldview began to change as he connected to Goldsworthy's ephemeral works. Through the years, Shilling has been able to find his own distinctive creative style and teaches other aspiring artists to tap into their artistic capabilities. Among his popular works are his stunning leaf arts that resemble stained glass windows and daintily balanced rocks.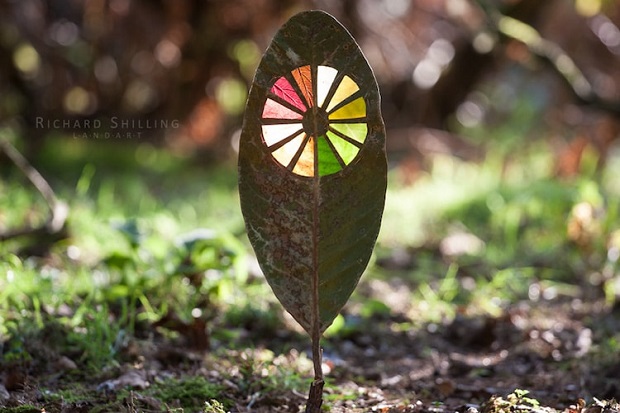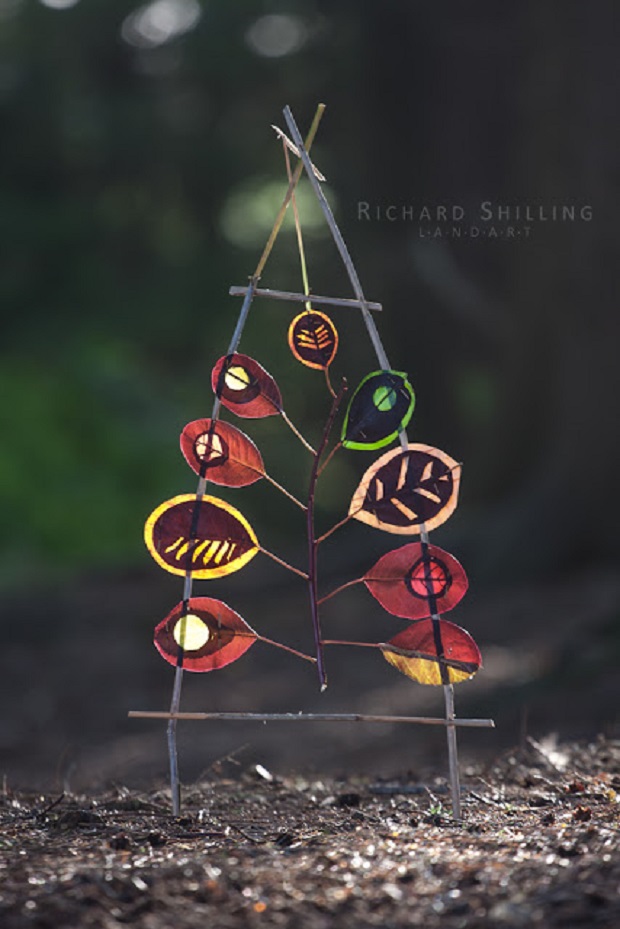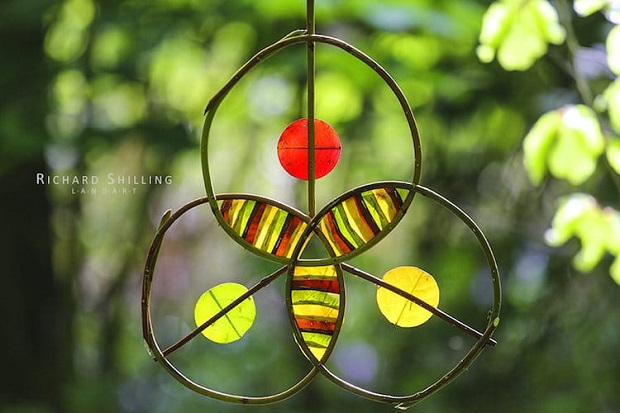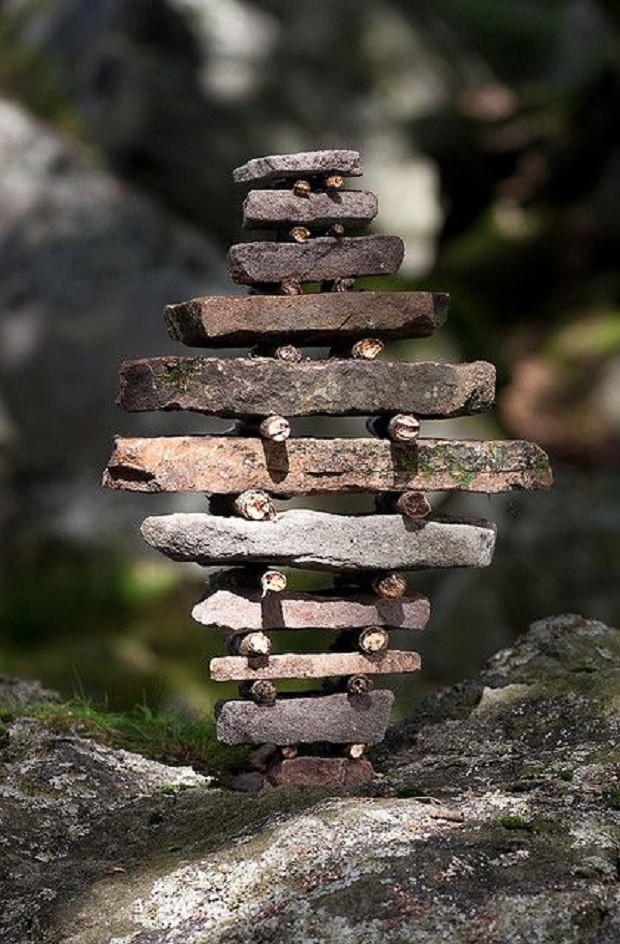 Michael Grab is a famous stone balancer who is known for his gravity-defying stone stacks. While he may not be the loudest spokesperson for conservatism and climate change in this list, his stoneworks remind us of another aspect of nature which is its healing qualities it can bring to one's mind and soul. The alias for his work which he calls Gravity Glue reflects the force of nature that holds all matter of life in the universe together in a perfect balance. Through his workshops on the art of stone balancing, Grab also teaches students how to achieve a minimalist Zen-like state that is wonderfully in tune with nature.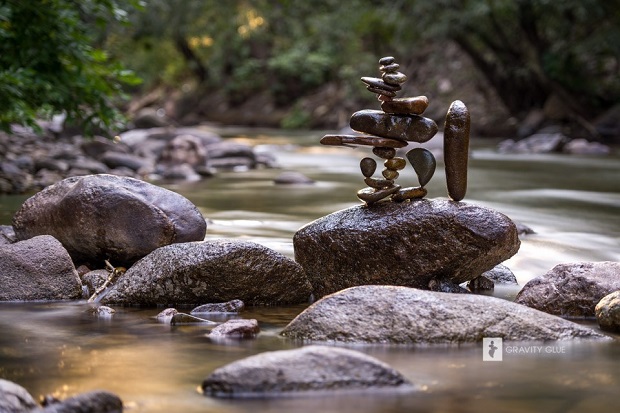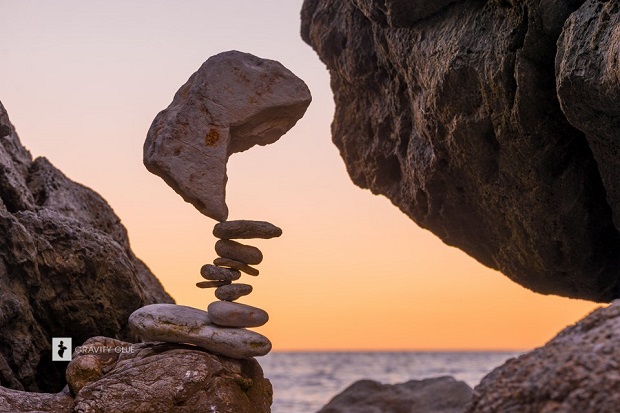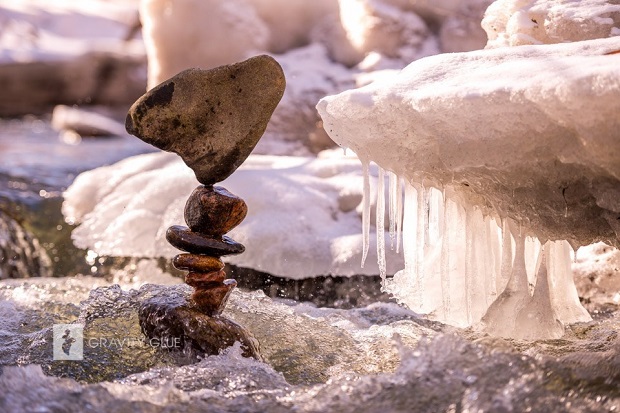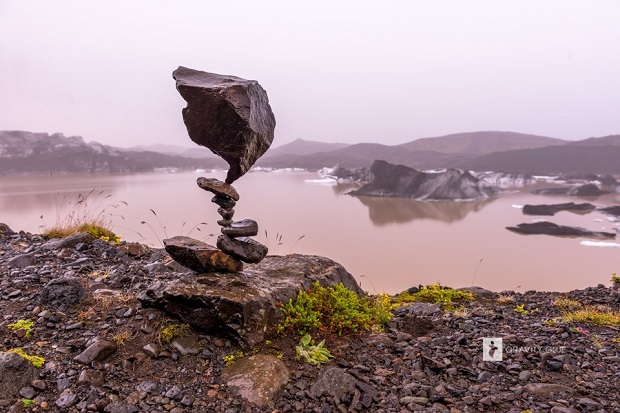 Honorary mention: Theo Jansen and his Strandbeest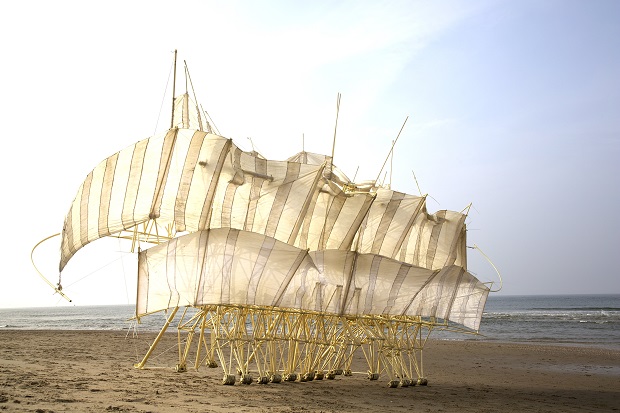 Theo Jansen has been fascinating people with his animal-like creations since 1990. The Dutch artist cleverly combines feats of engineering to create moving art pieces that roam the beaches (strandbeest is Dutch for "beach beast"). While not formally proclaimed to be an environmental artist, Jansen's man-made creations are unique in a way that it interacts with the nature around them. The strandbeest move with kinetic energy from the wind on beaches, and continues to evolve with modern computation technology that will allow newer "breeds" to store wind energy and move on their own when there is no wind.
Jansen also aims to include artificial intelligence in his creations by inputting devices that will allow the strandbeests to know if they are approaching water and move away as well as anchor themselves down into the ground for potential storms. Made from PVC and plastic tubes, Jansen hopes to one day put his strandbeests out in herds to let them "live" their own lives out on the beach (imagine seeing this strolling around while you're on your morning jog!).
His website also includes "fossils" of his previous strandbeests for documentation. Here's Jansen explaining his project at a TED talk:
| | |
| --- | --- |
| SHARE THE STORY | |
| Explore More | |