Art + Design
How to be a Malaysian multidisciplinary artist like Bono Stellar
Jane of all trades
PHOTOS: Nawwar Shukriah Ali | David Yeow Photography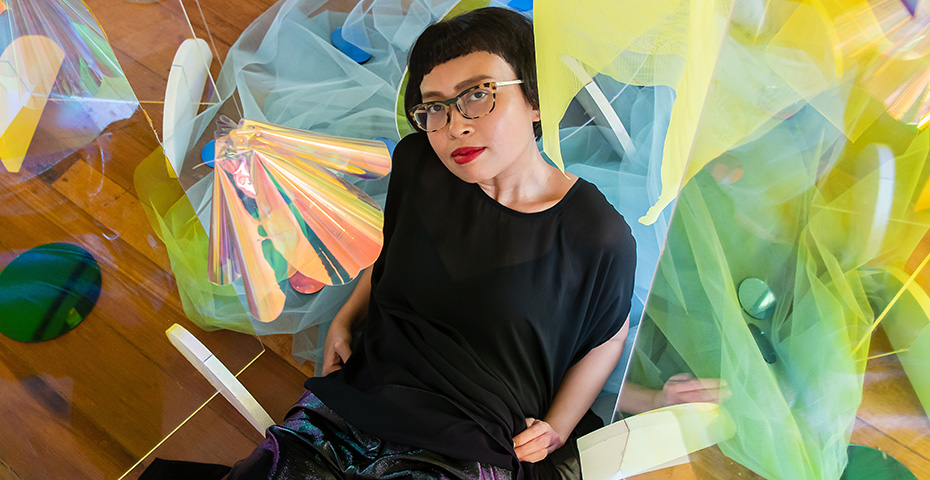 Bono Stellar—real name: Nawwar Shukriah Ali—is a woman of many talents in the local creative field, but that landscape is about to expand. She is one of the four Malaysian artists to present new works at the inaugural FIND – Design Fair Asia (Furniture, Interiors and Design) in Singapore under the Emerge @ FIND programme.
The creative scene is competitive, so to be selected as one of the almost 60 Southeast Asian designers for Emerge @ FIND is a feat. After all, FIND – Design Fair Asia will see the largest carefully selected collection of interior brands, key opinion leaders, designers and content from across the globe. They'll be there to inspire and be inspired, as well as to network and trade.
Bono Stellar is no stranger to the local arts scene. One of her biggest projects was collaborating with Vans Malaysia to transform an LRT coach train and the interior of Masjid Jamek Station with psychedelic colours and patterns. Sure, it was Instagram-worthy, but more than anything, it brought joy to everyday commuters and coloured the city.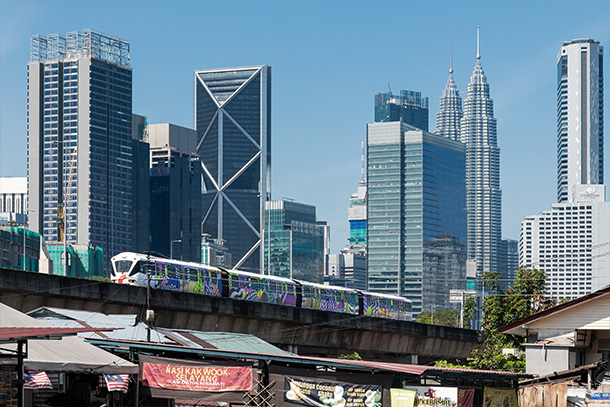 Bono Stellar has gained more fans in recent years with art installations featuring iridescent films and plexiglass, her 3D work, and a portfolio of masterpieces with notable clients such as BMW, Mini, Google Malaysia and Shiseido. But some might be surprised to learn that her origin story began with architecture. She then additionally acquired a Master's in Art and Design, but the combination of architecture and design was what led to her unique eye for art and her way of translating that creativity into something quite magical. 
Speaking to us ahead of Malaysia Day and her spotlight at Emerge @ FIND, Bono Stellar lists her specialities as creating art installations, visual merchandising, interior design, and digital art/graphics. Her occupation? A designer, artist and art director. Essentially, a multidisciplinary artist.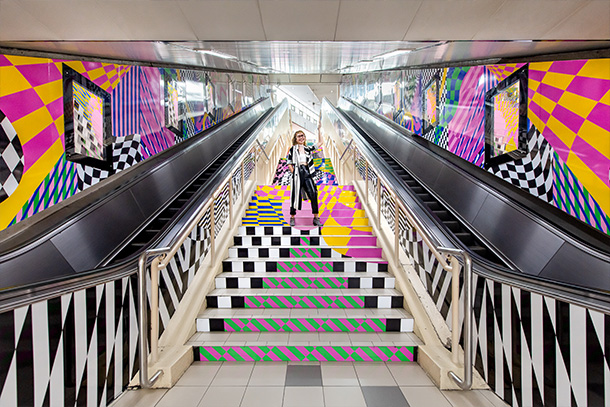 "I'm also inspired by art movements, especially Op Art and Kinetic Art. Design plays a big part in my creation, and it helped me push my art to a more technical approach, and I love to challenge myself to experiment with many new things," says the Kuala Terengganu-born artist. 
Read on as Bono Stellar shares a deeper insight into how her mind works, how she sees our beloved country, and what to expect from Emerge @ FIND.
Do you remember an interview you did with us before? Draw a self-portrait, then compare it with the one you did in the past 

here

.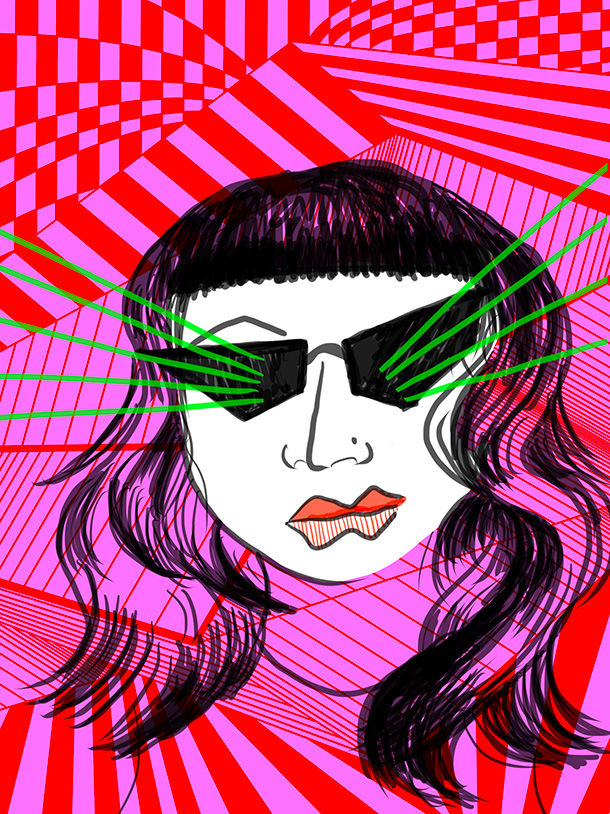 "Yes, of course! And I have for sure learned so much since then."
Looking back, how do you think your art style has grown?
"I'm always about experimenting and pushing boundaries, so, naturally, my art style will constantly evolve. When it comes to art, there are no limitations and no rules in creativity. You can explore new mediums, play with materials, or for me, possibly merge them all with techniques that I've not explored before. 
"This past year, I've enjoyed making digital artwork—how to turn them into 3D to create more depth because all those layers prove it's more than just art on the screen.
Where do you find inspiration?
"Music. I always named my artwork after songs, or I'd get inspired by the lyrics that made me feel a certain way. Sometimes, I wish I could express it in words, but I can do it with visuals. I love watching music documentaries too. Trying to understand the artist's life or their process inspires me. 
"Also, I get intrigued by how our subconscious mind works. I see ideas in my dreams or when I look within. Then, I'd project them on whatever canvas I'm working on. Ever since the pandemic, I've become more accustomed to working on myself, and I encourage everyone to do the same self-work too, as it's quite healing."
Have you ever encountered creative's block, and what do you do to get past it? 
"It's normal to have creative's block. It's good to experience it so we can sit, reflect and play. In my opinion, play is a big part of creativity. For example, in between creating artwork, I often do other things unrelated to my work, such as playing music, singing, and dancing. Last year, I even started rollerskating—it was like revisiting my childhood and giving my inner child that joy I owed myself. It's been fun to sweat a little and just do other fun stuff in the studio.
"At the end of the day, it's important for every artist to enjoy the process and be okay with making mistakes. It's easier to get out of that creative's block when you enjoy other things too. Inspiration can come in any form, and it can sometimes surprise you. It's just part of the process."
What will you be presenting at Emerge @ FIND? 
"Emerge @ FIND invites designers to utilise materials grounded in its four pillars: Salvage, Unconventional, Natural, and Innovative. This year, they are focusing on synthesising designs that share a blend of distinct and varied cultures across Southeast Asian designers. It is a glimpse into the future. 
"As for what I'm presenting, this should be a surprise. Suffice to say, fairgoers can expect my work to fall into the contemporary Innovation category. My product/furniture design is essentially functional art—they're always playful and sculptural yet functional. I'm looking forward to showcasing my pieces and how I reimagined what it truly means to be bold, innovative, and contemporary."
What do you hope to achieve from Emerge @ FIND? 
"I'm so excited to be a part of this show, which is also an honour. I had a Master's in product design and never even joined a design show like this. Although I have visited Design Miami and other design shows—and always dreamed of having my work there—it is a dream to finally present my design work, apart from my art."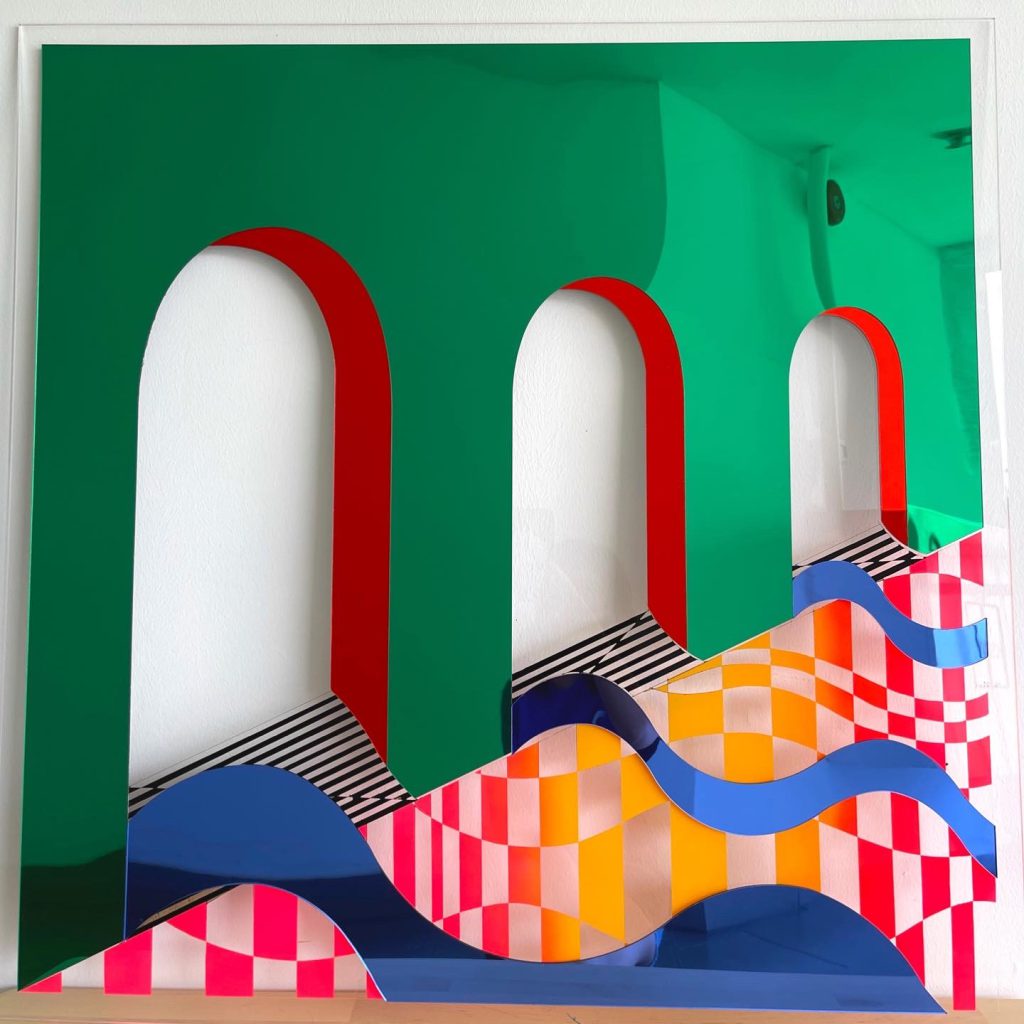 With Malaysia Day around the corner, describe your experience growing up in Malaysia.
"It's colourful. It's the combination of all emotions. The country is rich in culture, amazing food, and beautiful places. Plus, the weather is just the best for me. I grew up in Kuala Terengganu, where life was so much simpler, and that's why I love the beach so much. We didn't need much over there, and I moved to KL after I finished high school. It was a total contrast to life in Terengganu, and it pushed me to meet my highest potential, step outside of my comfort zone, be open to life and learn along the way while still being human and allowing myself to feel."
The art scene is a treasure trove of wonders. But in Malaysia, it's vibrant, colourful, and ever-evolving. It's a wide spectrum—what do you see when you look around the local arts scene?
"I am so proud to see the growth in Malaysia's art and design scene. The creatives are bold and braver. They create outside their comfort zone and use their voice in their work, which I find powerful. There are always art events or exhibitions happening every week in KL. We have a vast number of talented creatives, and I think many of them deserve world recognition even though we already have many international artists hailing from this small country—their voice matters in creating change. 
Draw the future of Malaysia that you dream of below.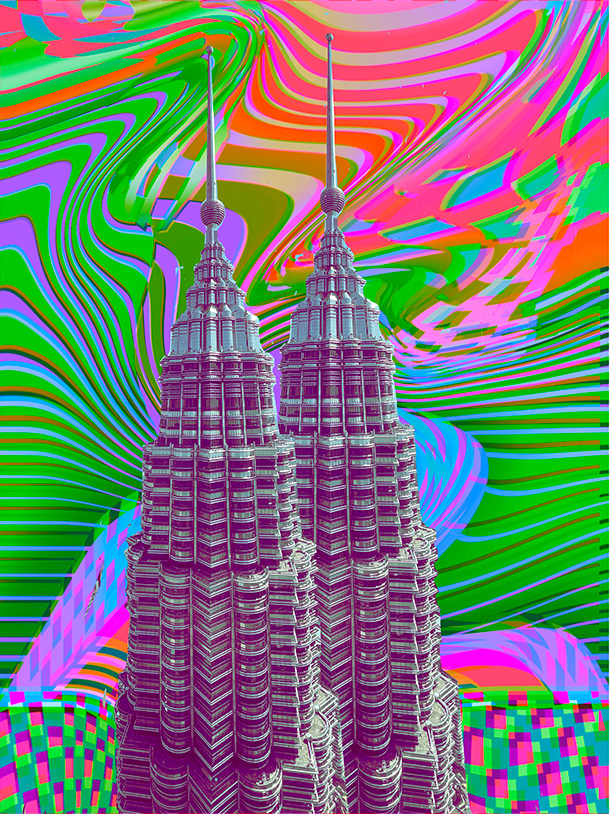 FIND – Design Fair Asia (Furniture, Interiors and Design) will be held at the Marina Bay Sands Expo and Convention Center, Singapore, from 22-24 September 2022. There'll be panel discussions and masterclasses, along with an extensive free-to-attend roster of activities. Visitors may register at their website.
| | |
| --- | --- |
| SHARE THE STORY | |
| Explore More | |