It has been debated many times over in recent years—with the rise of digital art, more specifically, NFTs, are physical artworks still worth investing in? The answer is simply, yes. The founder of Aureo Gallery, an exclusive Malaysia-based gallery dedicated to showcasing unique, boundary-pushing artists, Serena Chiam, shares, "More than just a piece to be admired, art is a method to diversify one's investment portfolio."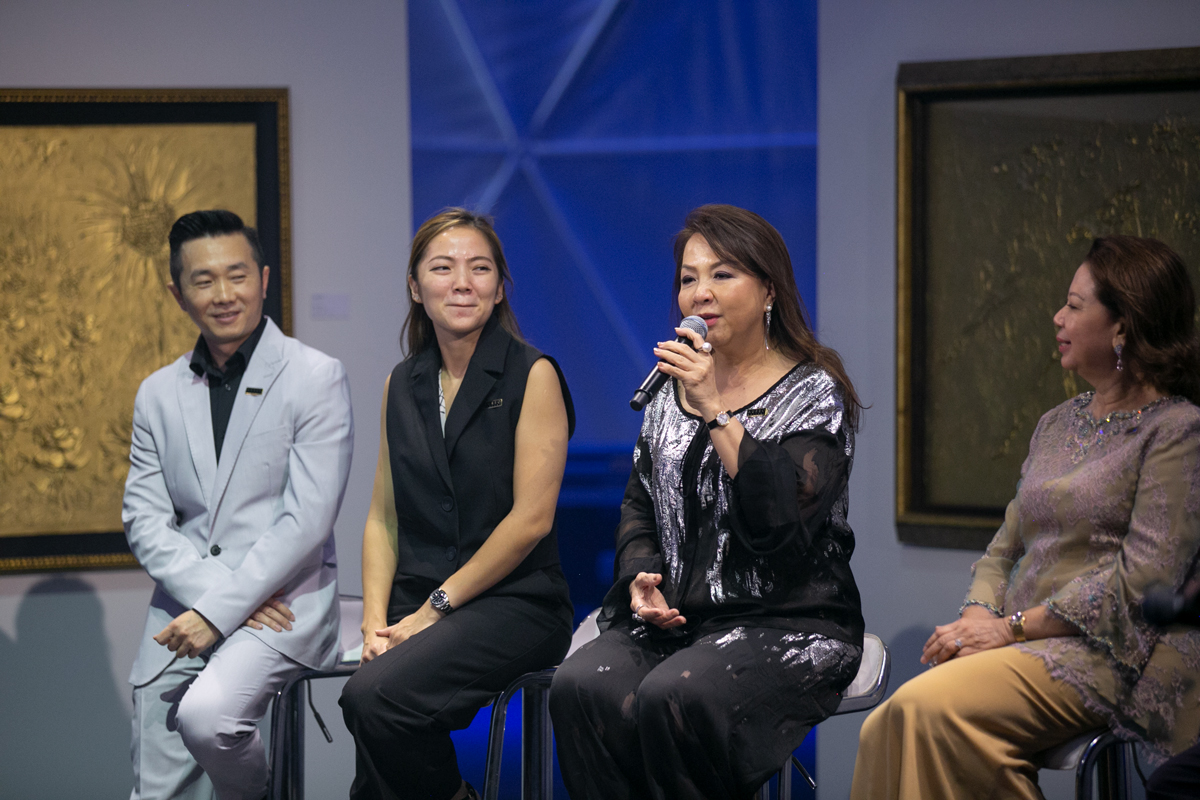 According to Forbes, art as an investment is only set to grow in 2022 and beyond, delivering an average return of 7.6 per cent to its investors yearly. As a way in, or to build up an art collection, limited-edition collectables are the way to go. One such collection is the '50 Golden Finites' by South Korean fine artist Kim Il Tae, the first artist in the world to paint with 24-karat gold. Kim spent 11 years honing his skills in the unique area of gold painting and to date, has Madonna, PSY, Zhou Xun and Prince Michael of Kent as clients.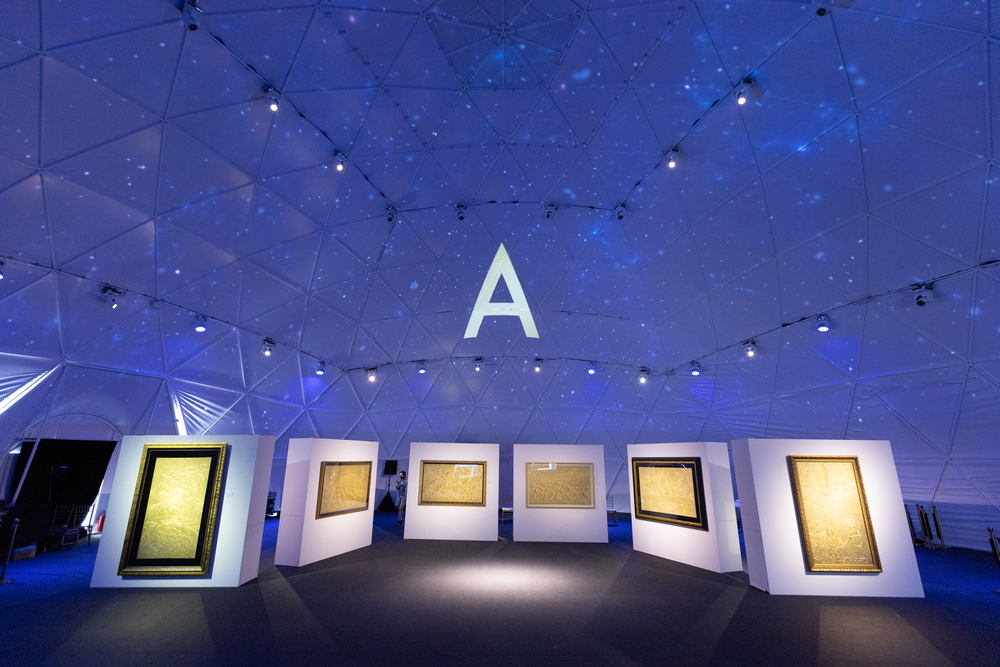 Unparalleled mastery
66-year-old Kim crafts his pieces using a rare method; combining a mixture of gold powder, glue, and natural oils, along with the help of cutlery and etching tools, he has succeeded and gained worldwide recognition for his one-of-a-kind creations.
Chiam first set her eyes on a Kim Il Tae piece back in 2013 when travelling to Korea. She instantly fell in love, not only for its obvious grandeur and mastery but for its intrinsic value too. After purchasing several pieces of her own, she decided to establish Aureo Gallery with the goal of representing Kim's work exclusively around the world and propelling his name to a larger audience. She shares, "The price of gold has an increasing market value. Kim is the only artist in the world who paints as such. When you invest in something rare and precious, the value increases with time."
One of the gallery's successful and most recent events is the '50 Golden Finites', showcased between 27 and 29 May 2022 in the Dome of the Boathouse in Ampang, Kuala Lumpur. This exhibition marks the last 50 of his largest gold paintings as he is set to retire soon. During the affair, six of Kim's golden artworks were prominently displayed, alongside mesmerising light projections and performances. Scroll through to see some of his featured works:
Rose Garden I
This piece demonstrates a field of blooming roses that brightens up the dullest of days, reminding us the wondrous beauty of nature.
Eight Golden Dragons I
The golden dragon is a sign of power, treasure and fortune, as well as a symbol of joy, peace, and burgeoning prosperity.
Tree of Abundance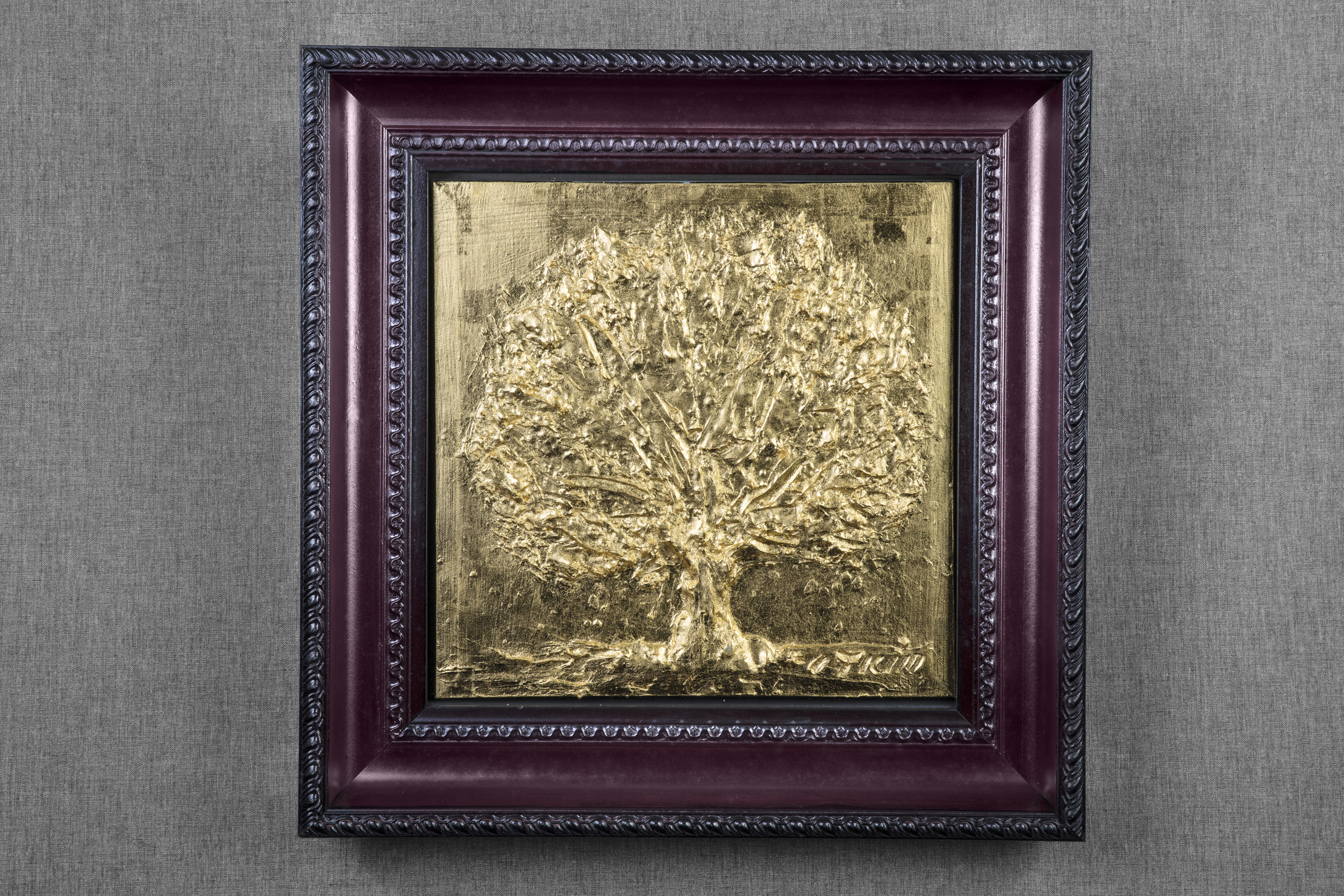 In his latest and most detailed work, Kim showcases growth in technique by painting of a majestic tree, sparkling with an abundance of healthy leaves and sturdy build, symbolising his robust health and colourful journey of his career.
A portion of sales from Kim's painting will be donated to charities dedicated to helping vulnerable communities under the Aureo Empowerment Movement, including Fugee School, Breast Cancer Welfare Association Malaysia, and A-HEART.
For more information on Aureo Gallery click here. Learn more about the '50 Golden Finites' here.
For more art-related articles, click here.