Designed by Spanish architect Santiago Calatrava, the Oculus is a vast ribbed structure that serves as an eye-catching centerpiece of the World Trade Center Transportation Hub in New York City. Beautiful inside out, the ribs curve out and go skyward to create asymmetric fins on the exterior, while allowing plenty of light into the subterranean rail station and shopping centre that it houses.
"Although suggestive of motifs from many traditions – the Byzantine mandorla, the wings of cherubim above the Ark of the Covenant, or the sheltering wings on Egyptian canopic urns – the form may be summed up, according to Santiago Calatrava, by the image of a bird released from a child's hands," says the architect's website.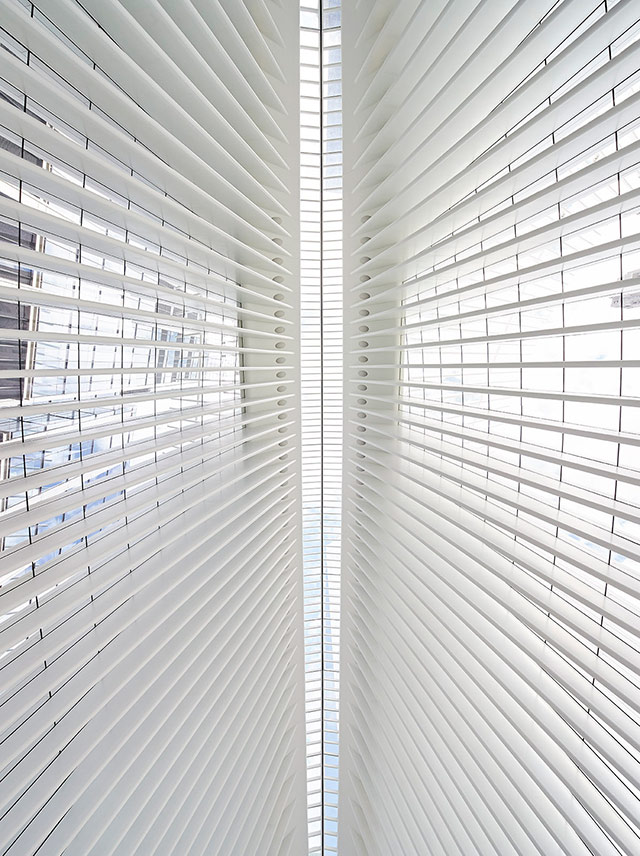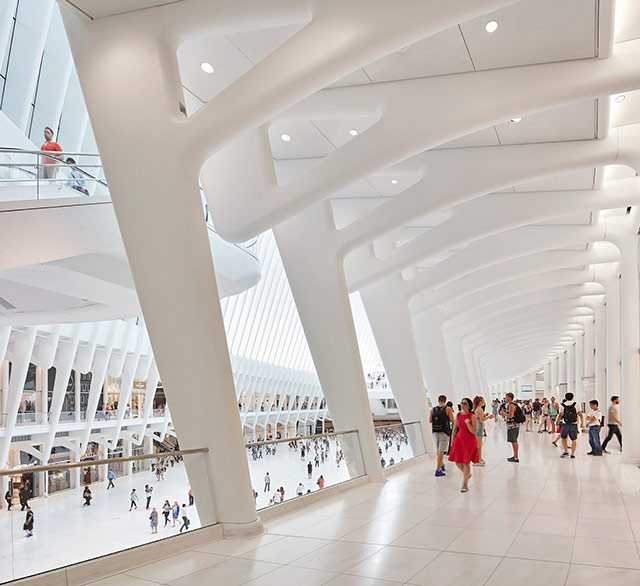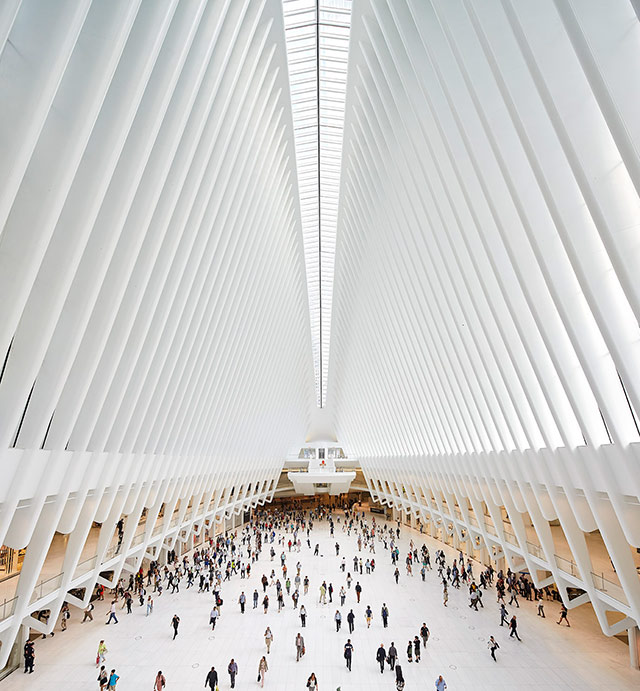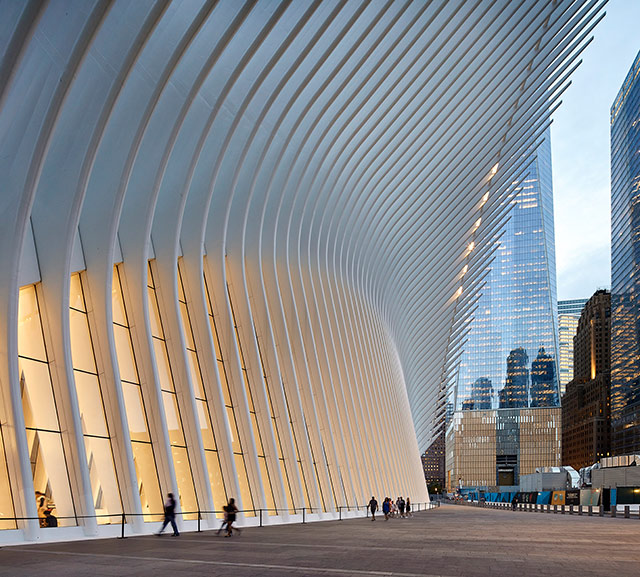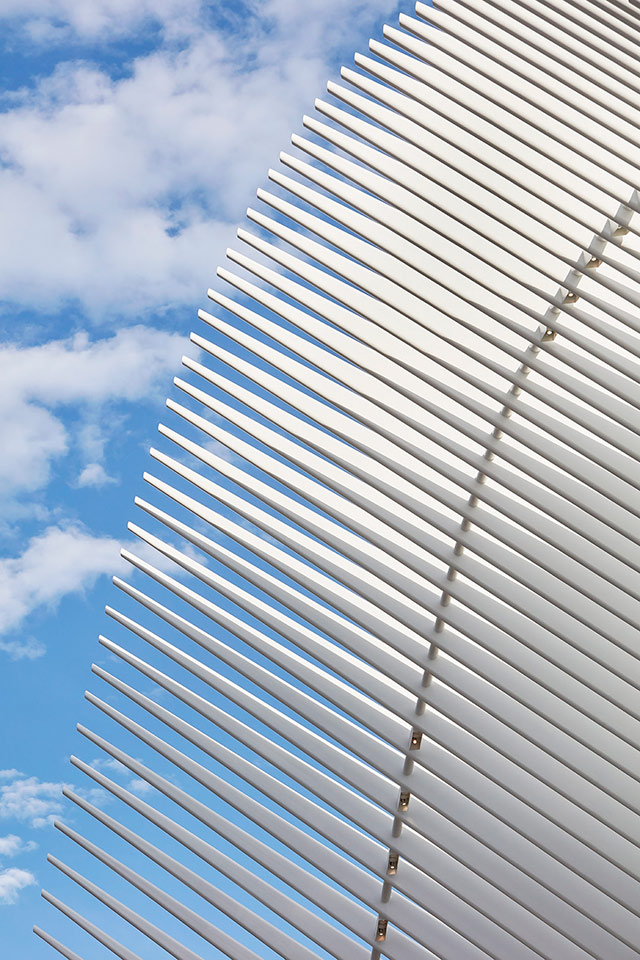 Images from Hufton + Crow.