Glenmorangie takes to the high tide for its latest Beyond the Cask creation
To ensure its single malt's signature complex and multi-faceted flavour, Glenmorangie Original's white oak casks are only used twice it their whisky-making lifetime. What happens to the casks after that then? Glenmorangie's answer to that is Beyond the Cask, a series of creative collaborations that celebrates the wood that makes the whisky, giving them a new lease of life beyond the distillery. 
First it was sunglasses produced in collaboration with Finlay & Co, then the world's first bicycles made from old whisky casks were launched with Renovo Hardwood Bicycles. This year, Glenmorangie's strive for innovation and sustainability continues with purveyors of handmade wooden surfboards, Grain Surfboards of Maine, New England.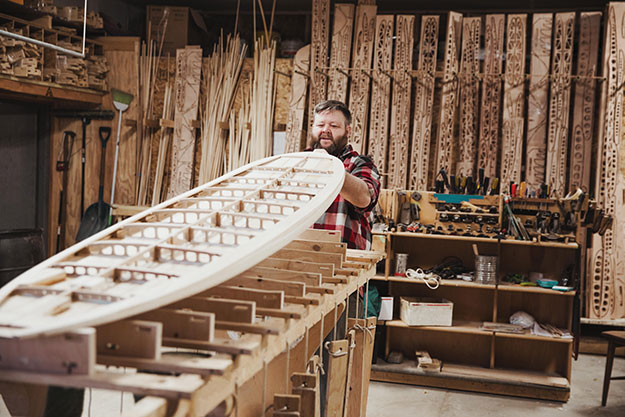 Each handmade Glenmorangie Original wooden surfboard is made using reclaimed oak staves from Glenmorangie barrels. Each board uses 12 barrel staves (about half a cask), worked and glued to a bed of cedar planks to keep the weight of the board down and fully functional — champion Scottish surfer Mark Boyd can attest to that. Boyd was the first person to test out the Glenmorangie board on the waters. See him in action here:
Designed to last a lifetime, each limited edition Grain Glenmorangie Original surfboard is made to order. For more information, visit the website.