Scent is a simple yet rather powerful sensory cue. Smells have the ability to trigger strong memories, and even emotions at times. Building on this intimate link between scent and memory, Aesop presents 'Nostos: Records of the Self'—an immersive scent experience initiated by light—which will run in conjunction with the Singapore Night Festival from 18 to 26 August.
The sensory experience takes inspiration from the Greek word nóstos, which means homecoming or return. Paired with álgos, meaning ache, the two words form 'nostalgia'—a feeling for which scent is an evocative trigger. 'Nostos: Records of the Self' hopes to invoke a nostalgic homecoming.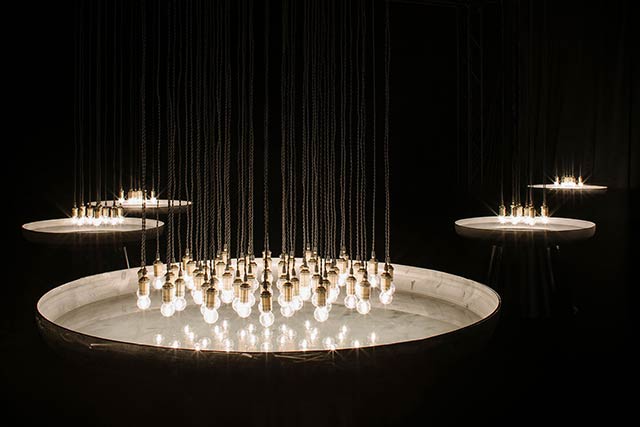 As Singapore Night Festival celebrates its 10th anniversary this year, a unique scent is crafted by Aesop to mark the occasion and inspire the festival. Light will be used to heat essential oils in 10 handcrafted steel wells, prompting the scent to permeate the space and create a calming environment of respite and reflection. Visitors will be invited to navigate the space by way of olfactory senses, imprinting the scent to memory for future recollection.
"An anniversary is a moment to reflect, and this experience pauses on the connection between scent and memory. Scent has the ability to attach to specific moments in our minds and hence to transport us through personal recollections," says Marsha Meredith, Aesop's Creative Director. "It has always been central to Aesop's expression, evident as a by-product of the combination of botanical ingredients selected for their efficacy, but also in our environments. In this instance, Bergamot, Sandalwood and Olibanum have been selected to foster an environment for lasting impressions."
'Nostos: Records of the Self' will run from 18 to 26 August 2017 at Gallery 10, National Museum of Singapore.
Related stories:
Starting tomorrow, discover the magic of Singapore by night
7 Things you can do this weekend: 19-20 August 2017
| | |
| --- | --- |
| SHARE THE STORY | |
| Explore More | |