At 24-going-on-25, national racer Nabil Jeffri has collected quite a string of accolades. From becoming the youngest ever Formula One test driver after his pivotal aerodynamic test drive for the Lotus Racing Formula One team in 2010 at the Imperial War Museum Duxford to finishing 6th in the world's biggest kart-racing series — the 2009 Rotax Max Challenge Grand Finals in Egypt — to more recently, finishing 10th overall and 6th at the prestigious 24 Hours of Le Mans with his team. But it's still just the beginning for the young Malaysian. We had a chat with Nabil on his motorsports career, his favourite place to race so far, the misconceptions of the job and more.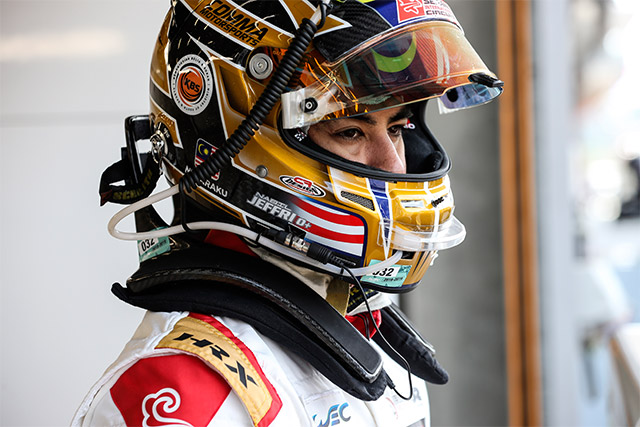 Let's start off easy. When did you first realise you wanted to become a Formula One driver?
I think it was only a real goal when I was around 15 or 16 years old. I started karting when I was seven but it was a year-by-year thing. "If I do well this year, then I'll continue," was what I thought and I did get better with each year. Then, the chance to do the Formula 1 test came along and that's when I felt like I have a chance.
What is it about racing on the track that beats everything else that you want to do? 
It's been a passion since I was young and it's something that I'm good at. (laughs) More than that, it has become a part of me since I've been doing it for so long.
Tell us about the training. 
I do about five days a week, either twice or sometimes once a day. We focus a lot on core and neck muscles because we get quite a lot of 3G-4G force around the corners and if you don't train your neck properly, you might break it while racing. So you really need a strong neck and a strong heart, because your heart pumps really fast on the track. For me, I train a lot by cycling, running as well as doing the Ironman. Well, a half Ironman. (laughs) Personally, recovery is just as important. A lot of people emphasise on training, training and more training but if you take care of the quality of the training every day, it's enough. If you're bored of the training or feeling mentally tired, then you're not as prepared either.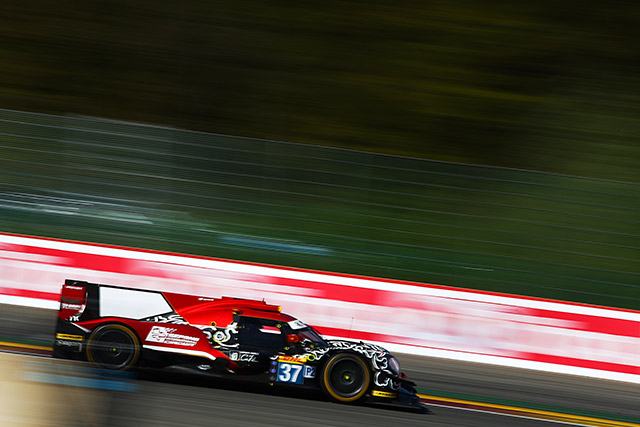 So how much time do you actually get to train with the car?
You actually don't get to drive much on the track for training. There's a certain amount of time you can get to drive on the track in a year because if you do get the chance, it's super expensive. A day of testing on the track could go up to four hours and that would cost about RM80K. If you don't have a sponsor to pay for it, that's a crazy amount of money. So just to keep myself fit, I also do karting as well but it's mostly with the simulator because it's the closest thing I can get to real life. But there will usually be practice sessions right before the race too.
Are there any specific requirements to be a professional race car driver? 
It's a lot of dedication because you have to spend so much time training at the gym and in the simulator. Also, you need to love the sport because if you don't, it'll be quite difficult to spend all that time training and you'll definitely get bored easily otherwise.
True. What about physical attributes though? 
There isn't any really but generally the lighter you are, the better. I'm about 68kg now, which is normal, while the Europeans are usually around 70-80kg. That 10-15kg doesn't make a huge difference.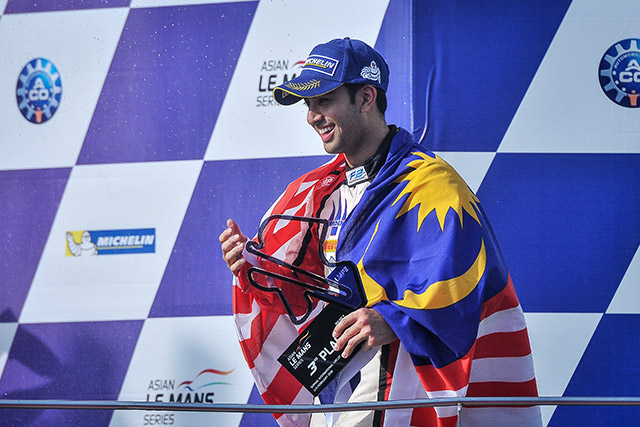 Do you have to be on a strict diet then? 
I do take care of what I eat but (laughs) it's hard too since I'm a Malaysian, right? There are days I want to eat rice and I do, but brown rice. I try to maintain a clean, balanced diet but nothing as extreme as a bodybuilder's, for example. As long as I keep away from sugar because that's the one that really kills your energy.
(laughs) Food, in general, is a challenge we all face as Malaysians. Any other challenges you face as a racing driver? 
Well, if you have good discipline, you won't have a problem with that. (laughs) But in all seriousness, I'd say sponsorship is the biggest one because the motorsports industry is really expensive. Four hours a day on the track alone costs RM80K. And sponsors don't understand this is the amount of money needed to do just a single test. I've been quite lucky in the last few years to be supported by the government and Sepang but a lot of the other drivers don't have that. It's usually their family or someone who helps them. There really needs to be more support and initiatives for this industry from the government — or even private companies.
Yes, it's only natural that if we want to see more Malaysian race car drivers then they have to be open to supporting those with the talent and skill financially as well.
The problem is they don't want to support you on your journey to reaching that level but once you're up there, they come. It's normal but it's not right. At least support a part of it. It doesn't have to be the entire amount. Every bit counts.
On that note, you're the first Mercedes AMG brand ambassador in Malaysia. That's amazing!
I was quite lucky with that too. I had a few friends who went cycling with some of the people from Mercedes-Benz Malaysia and somehow the topic of finding influencers for collaborations came up, and my friends showed them my Instagram profile. Mercedes-Benz was interested and arranged to meet me to see how I am as a person. They liked me, I fit their criteria and that's how it happened.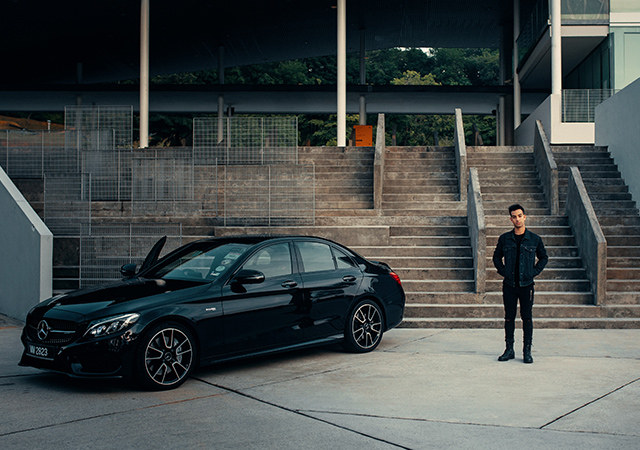 I have to ask. Whenever it's a profession in the limelight, people tend to have their assumptions about the job. Are there any for race car drivers?
Of course! They think that you have a lot of money — even the people in Europe think that — and that you're earning like crazy and you're always in the limelight but it's not actually like that. It's really a normal life but yes, you fly around the world but honestly, the money isn't there. You're really doing it out of passion. Once you reach the top of the motorsports world, that's when you start making money.
So out of all the circuits you've raced at, which has been your favourite? 
Monaco. It's one of the biggest races and the atmosphere is amazing. Racing past the yachts, people on the streets and just through the town. It's narrow which is challenging for drivers and the corners are fast.
When's your next big competition? 
The 6 Hours of Silverstone race in the UK that's happening on August 18. I flew there recently for a quick test drive, which doesn't happen often and actually, it was the first time for me. Thankfully, there were some sponsors who were willing to pay for it.
Moving on, for the people who aspire to follow your career path, what's your best advice for them? 
First of all, be sure of your passion. If you truly love the sport, do it and don't care about what others might say or think. At the end of the day, it's your career. Don't give up either because things could happen that will change your life. I had moments when I felt like giving up but suddenly I get a phone call, I'm racing again and that changes everything.
But what's the first step? 
Go-karting. Join the karting races in Malaysia like the Rotax Max Asia Challenge but be prepared to spend about half a million ringgit unless you can find sponsors. One race could go up to RM20K.
Lastly, is it ever too old to start? 
Admittedly, it's always better to start young when it comes to sports and this applies even with motorsports because your motor control is better the younger you are. I started go-karting at 7 and that's considered late. Some European drivers started when they were 4! So, no, I don't think there's like a 'cut-off age' per se. Just do it and you'll never know what opportunities may come. Who's going to stop you, right?
Good luck for your next race, Nabil! You can keep up with Nabil Jeffri on his Instagram.
| | |
| --- | --- |
| SHARE THE STORY | |
| Explore More | |