Lifestyle
24 Minutes with Jeffrey Webb, Malaysia's alpine skier and 2018 Winter Olympics athlete
With ski high ambitions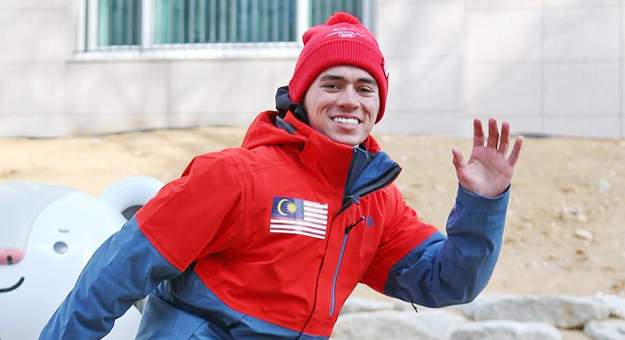 It's on every news article, on the tip of every tongue. Malaysia, a country with no snow-capped mountains and icy lakes, finally makes it debut at the Winter Games. We may have sent one of the smallest contingents to the 2018 Winter Olympics but our Malaysian pride is huge. One of the athletes that made this possible is 19-year-old Jeffrey Webb.
Born to a Malaysian mother and an American father, Webb moved with his family to the United States of America when he was five. But he's no stranger to the local culture as he would spend three months in Malaysia each year while he was growing up. There, he developed his love for the snow and the sport and eventually decided to compete under the Malaysian flag – without any funding from the Youth and Sports Ministry.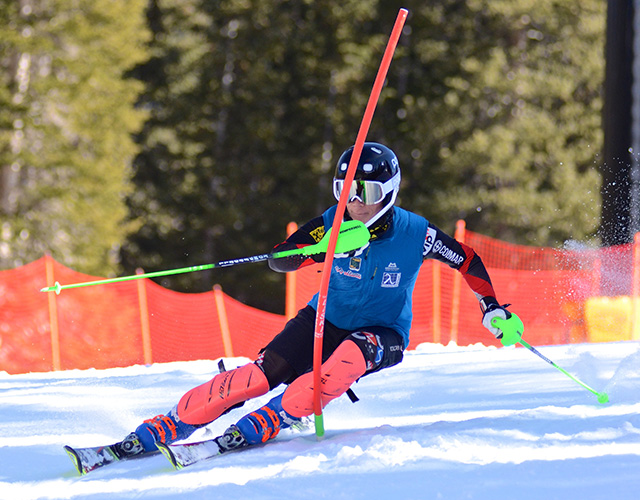 Webb has participated in many competitions such as the 2017 Sapporo Asian Winter Games and other races in Canada and the United States. By competing in several Alpine Ski Racing events, he managed to score the points needed to secure a spot in the 2018 Winter Olympics. For that, he took a gap year from his university to concentrate on the Games. We had a quick chat with Webb on how he developed his love for alpine skiing (the feeling it gives), his training diet and more.
Hi Jeffrey! How's 2018 treating you so far?
Awesome! I feel that my skiing is in a great place right now and I'm just looking to keep up with it and enjoy where it takes me.
What does a week in training look like for you?
Six days a week on snow when I'm in between races as well as a couple of days in the gym to maintain the muscle gains I've had from the offseason. I usually wake up between six to seven in the morning and then train from 9am to 4pm most of the time.
Tell us about your training diet.
Essentially high protein foods to give me energy and to maintain muscle. During training, I eat some sugary snacks to help give me a boost of energy between runs.
Any guilty treats for your 'sugary snacks'?
Gummy bears.
Going back to the beginning, what was your first encounter with skiing?
My parents took me skiing for the first time when I was very young. They got me into it as just something to do. When I got a little older, I hopped in onto a few races and eventually joined the local ski team. The funny thing is, I joined the team because I really liked the way their jackets looked.
So when, where and what was your first skiing competition?
I don't really remember but it was most likely the Apple Cup race at my local mountain when I was about six or seven years old.
Compared to the other sports, what is it about alpine skiing that you love?
Alpine skiing is a very unique sport because there are a lot of variables you can't control. The weather, course sets, snow conditions, competitors, and the shape of the hills are always different. I love the constant variety and challenge it brings; and how it is very rewarding when all the hard work pays off. Skiing gives me an adrenaline rush every time I push out of the start that nothing else does for me. I realised my love for it from the very the first time I skied.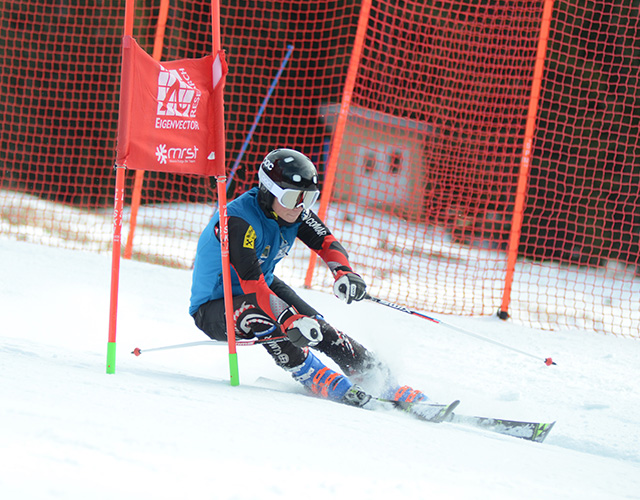 What are some of the biggest difficulties of the sport then?
As I mentioned, it's mostly the things you can't control such as the weather, the snow conditions or the course sets. So sometimes you'll have to ski in the rain and get wet or there'll be days where you can't finish your run. There are a lot of challenging (and frustrating) days in skiing. But it's also a mentally challenging sport because some courses and hills may be more intimidating than the others. It requires a lot of both athleticism and skill. You may gain a lot of strength but you also have to work on your technique.
It's definitely a very challenging sport. Have you had any major injuries from it?
I've had a lot of problems with my back, ranging from tearing my lower half to having joint issues. It was mostly from overworking though, and a few crashes. When I was younger, I also had my braces go through my upper lip and got stuck.
Out of all the places you've visited to train and to compete at, where has been your ultimate favourite slope to ski?
I loved skiing in Japan because of the culture shock it gave me and its unique culture. It's also one of the best places in the world for powder skiing which I was very excited for.
What was going through your mind when you found out you qualified for the 2018 Winter Olympics?
I'm still wrapping my head around it, realising that I get to participate with some of the top athletes in the world. I'm just really excited that I get to go and put Malaysia on the map for winter sports. I'm really going to enjoy the experience.
Are you feeling overwhelmed from the upcoming Games then?
I try to treat all my races the same so I don't end up psyching myself out. I do my best and treat everything as just another day of training.
Three things no one knows about you.
I play guitar; I love cars; and I'm a terrible artist.
Being based in US, where are your three favourite places to eat when you come back to KL?
Mr. Dakgalbi for Korean food, Paul's in Pavilion KL, and Raju's in PJ for, personally, the best roti canai.
As it's the first time Malaysia has qualified for the Winter Olympics, what advice would you give to fellow Malaysians aspiring to be a national winter sport athlete?
Be patient and follow through with it. Everything takes time – the longer you spend doing something, the better you'll get. Nothing is impossible if you commit to it.
Jeffrey's first competition—alpine skiing (slalom)—takes place on 18 Feb at 9.15am Malaysian time. Follow him on Instagram for more updates.
Update: Jeffrey finished the men's giant slalom event in 68th place (out of 110 skiers). However, his time at the Games is not over yet as his next competition is the men's slalom run on Thursday, 22 Feb.
| | |
| --- | --- |
| SHARE THE STORY | |
| Explore More | |